Abu Dhabi holds tonnes of festivals throughout the year, be it a showcase of culture, music or something quite specialized like the boat festival. However, the Sheikh Zayed Heritage Festival has to be one of the longest-running and fastest-evolving of all!
Based in the Al Wathba region of Abu Dhabi, the Sheikh Zayed Heritage Festival runs from around November through March annually, which is the best time to visit for tourists during cooler weather.
What started as a small festival celebrating the culture and traditions of the region has quickly evolved into one of the biggest events on the Abu Dhabi calendar.
The Sheikh Zayed Heritage Festival is a true reflection of the UAE in general with incredible technology mixed with deep-rooted culture and traditional displays. It is indeed one of the best things to do and experience in Abu Dhabi.
Abu Dhabi is an expansive area with varying landscapes. It is home to city residents as well as Bedouin communities in the more rural desert parts of the Emirate and the festival reflects this contrast perfectly.
There are so many things to do in Abu Dhabi, however the Sheikh Zayed Festival is unique and one of the most awaited outdoor events of the year.
Similar to the landmark Sheikh Zayed Grand Mosque, the festival is named in honour of the founding president of the United Arab Emirates. His Highness was pivotal in the development and preservation of the country's heritage.
Patronage of the event is now under H.H Sheikh Mansour bin Zayed Al Nayhan. The festival is partnered with multiple official offices, including the Department of Culture & Tourism.
The festival attracts tourists, Abu Dhabi residents, and those from nearby Emirates, especially Dubai.
It's in a great spot to enjoy a full day out with nearby Al Wathba Long Salt Lake, Al Wathba desert fossil dunes and the Al Wathba Wetland Reserve.
If you haven't been to the festival before, make sure to add the family-friendly event to your bucketlist! Here is everything you need to know to plan the perfect visit to Sheikh Zayed Festival.
Dates for 2023 to 2024 are yet to be announced – we will update this page in due course!
Sheikh Zayed Festival Abu Dhabi
What To Expect At Sheikh Zayed Festival
As previously mentioned, the Abu Dhabi Sheikh Zayed Festival has been growing year on year! With that comes additional areas, new displays, features, rides, shows and so much more.
More than 20,000 people are involved in the festival's running across 4000 activities and 750 performances. The sheer size is insane!
To date, the festival has 3 entry gates and several different zones. Gate 1 is close to the Al Wathba Souq which is the ideal place to pick up souvenirs and traditional crafts.
Fun Fair City is close to Gate 2 and ideal for families who want to enjoy the childrens activites. Some of the attractions for children include a desert museum, Ferris wheels, go-karting, crazy cars and an art district.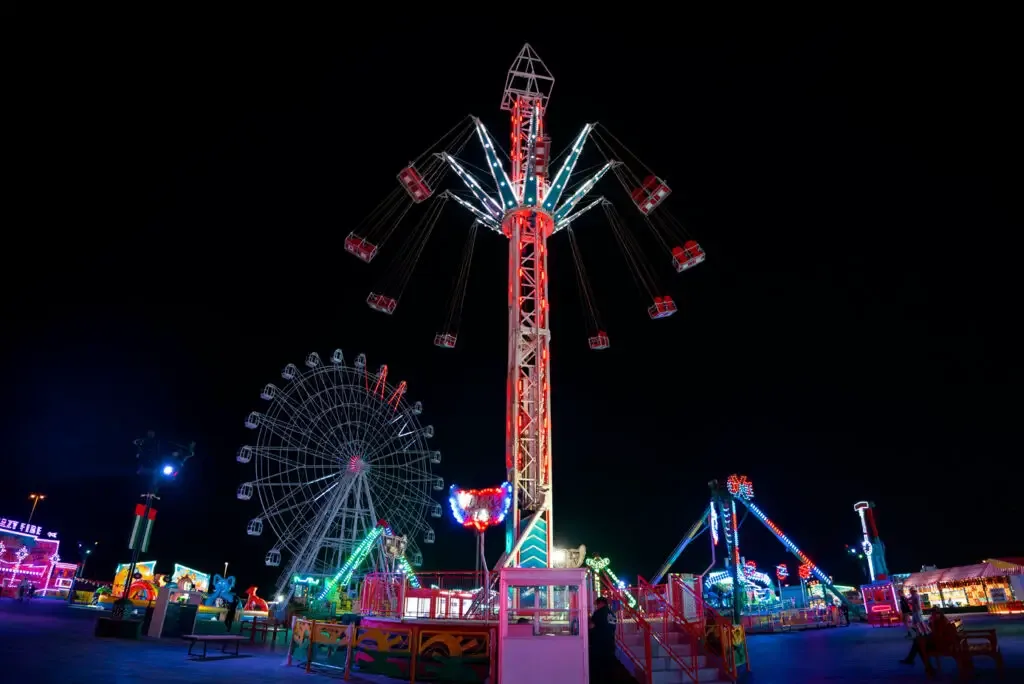 Not to mention the fun 'selfie street' area. Close to the children's area is the Al Forsan sporting area, which features horse riding, climbing walls, a shooting range, and so much more!
Other incredible zones include the glow & flower garden and heritage village.
Emirates Fountain
The centre landmark iconic to the festival, is the Emirates Fountain, which is in many Instagram posts.
It lights up in the evening and helps navigate the festival without getting lost. The fountain has a laser and light show throughout the festival, which takes place at 45-minute intervals.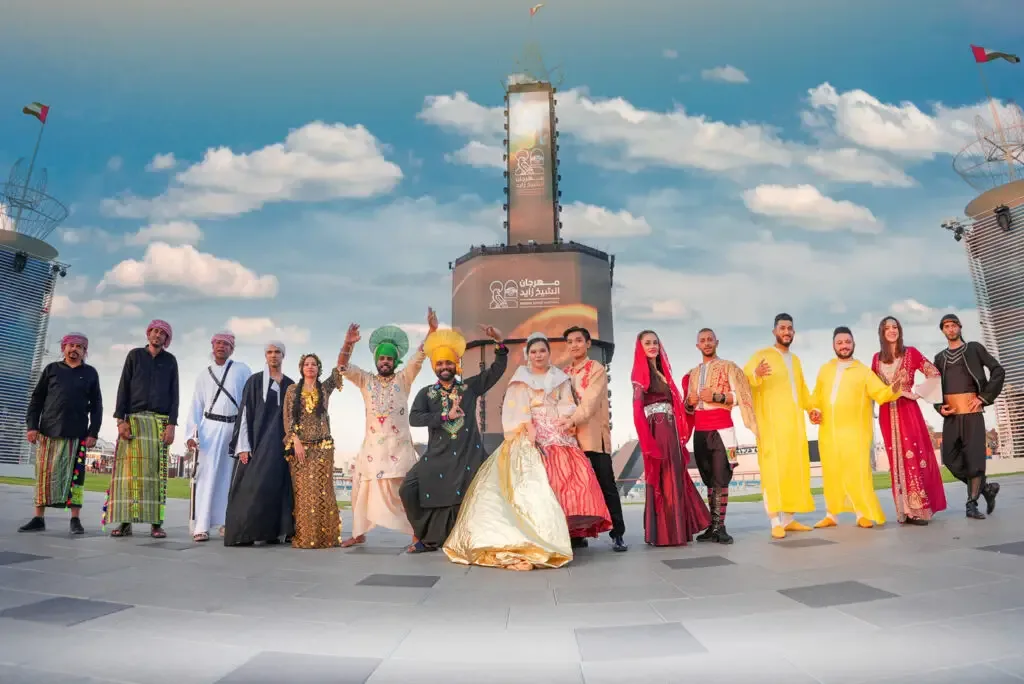 Another significant festival feature is the international pavilions representing countries within Asia and the Middle East.
It's an incredible tribute to unity and aims to spread the message of the UAE's humanitarian goals worldwide.
Some other key features include the weekly firework display, which takes place every Saturday at 10 pm.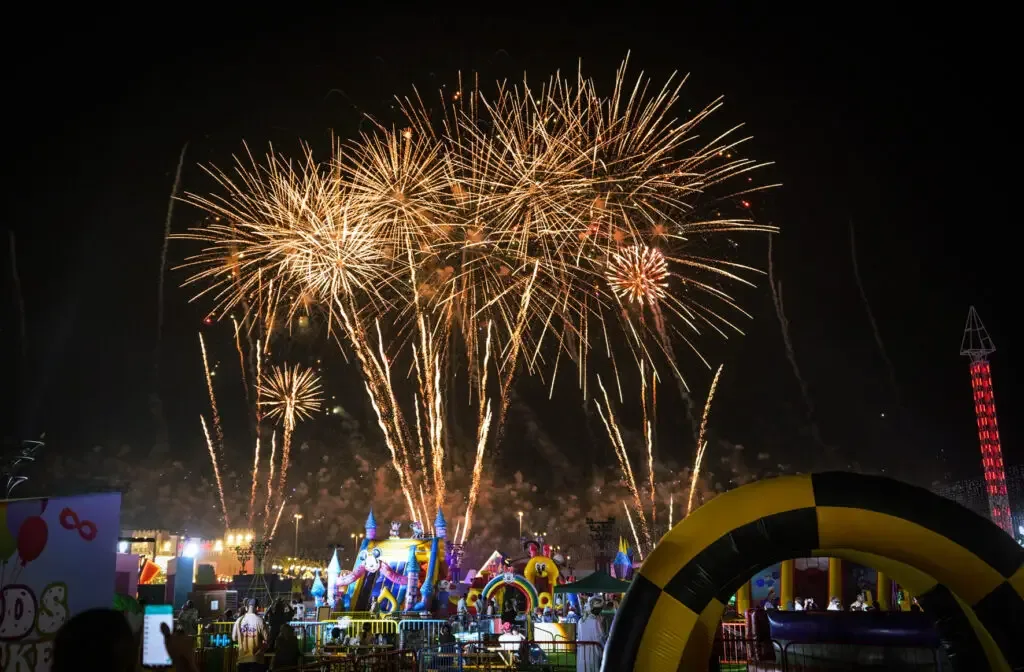 Drone shows are also on selected days from late November through to the end of December.
Every day the festival has roaming parades and shows full of pageantry, history and culture.
It really is a unique experience and the ideal event to add to any Abu Dhabi itinerary to learn interesting facts, information and more about the culture.
How much is the entry to Sheikh Zayed Festival?
The Sheikh Zayed Heritage Festival costs only 5 AED entry and it is free for people of determination, children under the age of 3 and those over the age of 65.
There are special events over particular holidays, such as UAE National Day and New Years Eve when incredible drone and firework displays take place.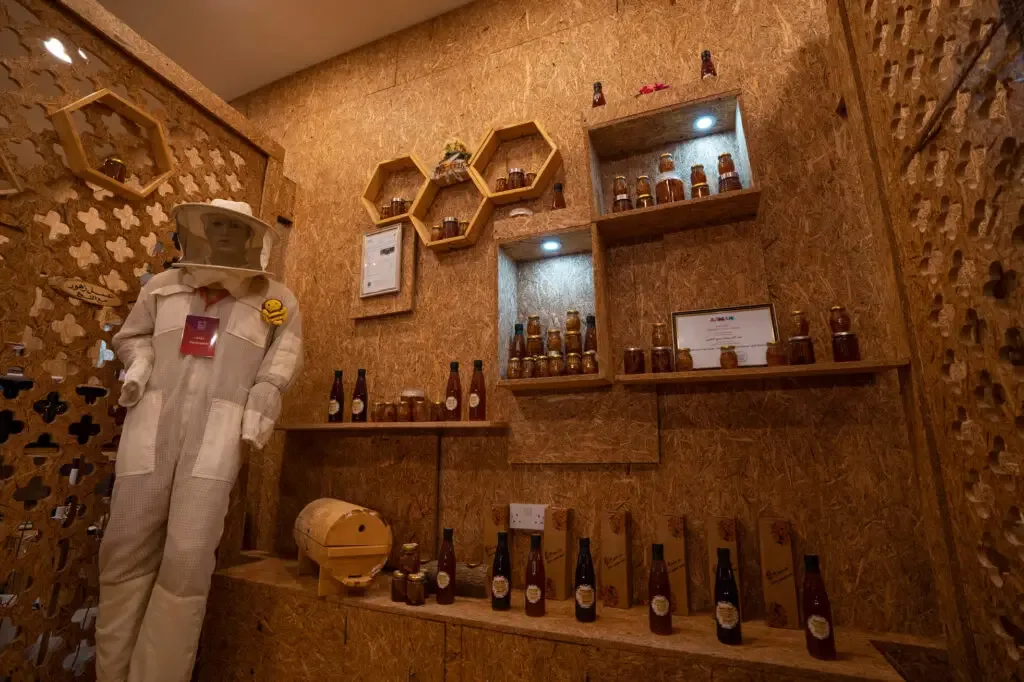 It is a good idea to book tickets for special days in advance. Tickets can be booked via the festival official website.
Sheikh Zayed Festival Opening Hours
The Sheikh Zayed Festival is usually open from 4 pm until midnight throughout the duration of the entire event. It has extended hours on weekends and public holidays until 1 am!
This year, the festival is likely to overlap with Ramadan. We are still waiting for a formal announcement if the festival will finish earlier or have specific Ramadan hours.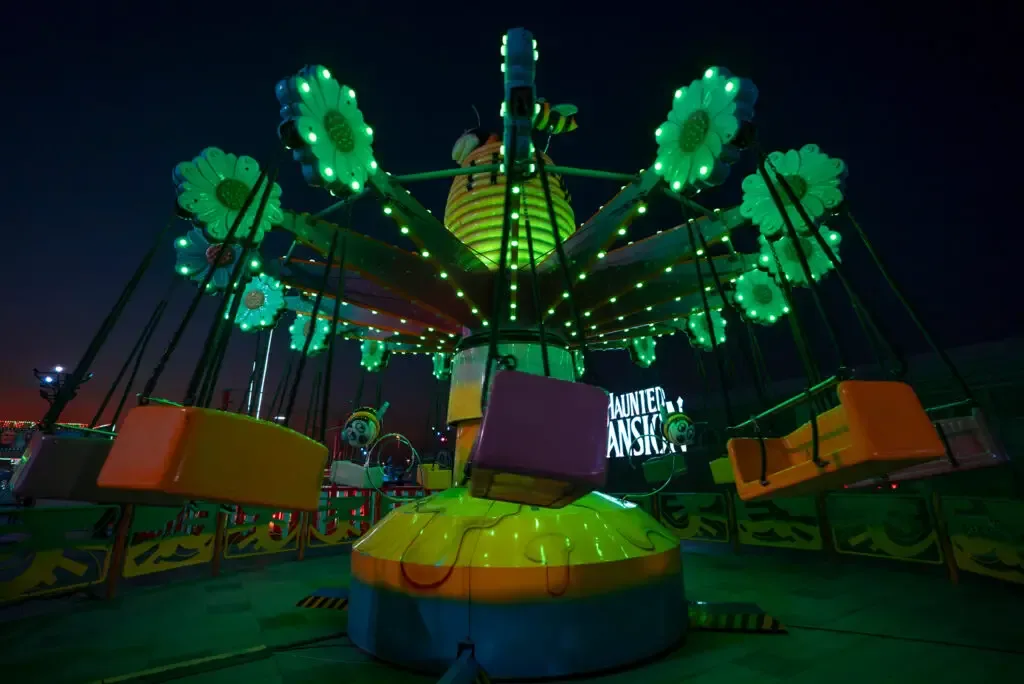 We can only imagine how Iftar or Suhoor would be marked at such an incredible culturally driven festival!
Where is Sheikh Zayed Heritage Festival?
Sheikh Zayed Festival is around a 45-minute drive from downtown Abu Dhabi inland on route to Al Ain. The area is known for the Al Wathba Long Salt Lake and the fossil dunes which are often frequented by tourists and residents.
It is easy to find using Google Maps without any motorway detours! If you need somewhere to stay, there is a beautiful desert hotel in Al Wathba featuring villas with private pools!
Check out the incredible Al Wathba Desert Hotel. It is only a 19-minute drive from the festival!
Since you are likely to walk around the expansive festival, it is a good location to relax afterwards, especially at the beautiful spa.
How To Get To Sheikh Zayed Heritage Festival
Most visitors to the festival drive, and there is plenty of parking onsite. The largest number of spaces are closest to Gate 1 of the park. Parking is zoned from 1 to 7, so make sure to take note of your spot if you intend to drive.
The other option is a free bus which departs from downtown Abu Dhabi's main bus station. It is a fantastic service for those who don't drive or don't want the hassle of parking.
Bus departures to the festival start from around 3 pm and leave every half an hour mid-week or every 15 minutes on the weekends.
Return buses start at 4:30 pm and run every 30 minutes until 11:30 pm midweek Whilst on weekends again, the return bus starts at 4:30 pm, however, the last bus is at 1 am.
The bus makes several stopovers, including Baniyas Court and the Corporation Association.
Is Sheikh Zayed Festival Accessible?
Sheikh Zayed Festival is accessible for strollers and those using wheelchairs. Wheelchairs and strollers are both available to use on a first come first served basis from the gate entrances.
Special Events At Sheikh Zayed Festival
The festival features a number of special events across the period of its operation. From Al Wathba concert nights with regional singers and entertainers to children's theatre shows.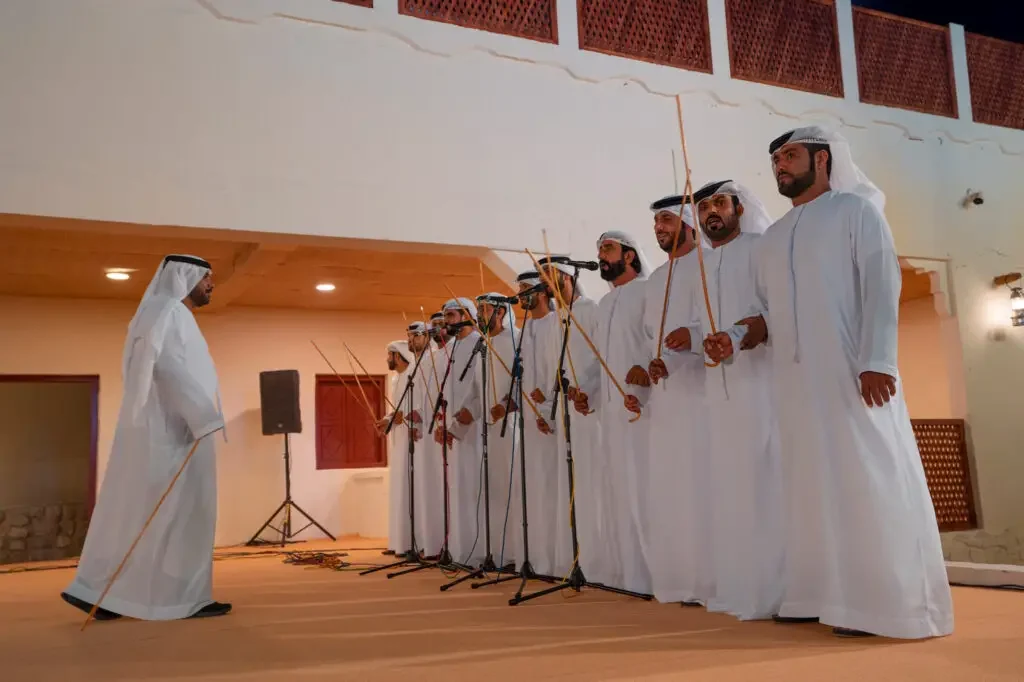 However, the most popular events most certainly have to be over the National Day and New Year's Eve.
Dining Sheikh Zayed Heritage Festival
There are over 50 restaurants and eateries at Sheikh Zayed Heritage Festival. Close to the Uzbekistan area are a number of food trucks with delicious street food options with everything from burgers to pizzas.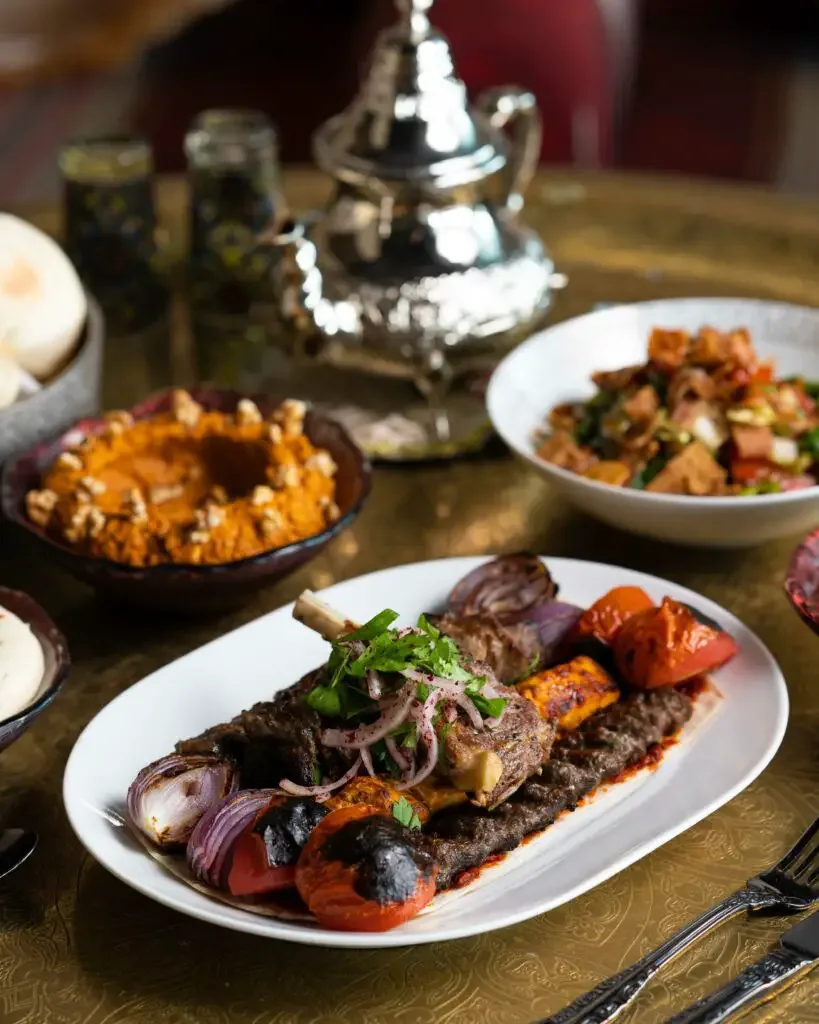 There are also places to eat traditional Emirati cuisine at Heritage Village. If you haven't tried Emirati food before, it's the ideal place to give it a go. Some great dishes to look out for are shawarma, manakish and kunufa for dessert!
There are many international cuisine options at the main restaurant area close to gate 2!
Services & Amenities
As mentioned, strollers and wheelchairs are available from each of the three gates. There is also an option to pick up shopping carts if needed.
Valet parking and golf carts are another great service for those who can't walk long distances.
No festival in the UAE would be complete without its own mosque since many visitors will want to pray at sunset.
Things To Consider Before Visiting
Abu Dhabi is a conservative destination and the Sheikh Zayed Festival is all about preserving the culture. It is important to be aware of cultural practices.
One of the most important rules is to dress modestly at the festival. Here is a guide on what to wear in Abu Dhabi in general, which will be helpful.
Another couple of important rule's listed on the official website is no public displays of affection or pets.
Sheikh Zayed Heritage Festival Competitions
There are tonnes of competitions and raffles throughout the festival. Some of the heritage competitions include a falconry competition, a sailboat race, a camel race and traditional cooking.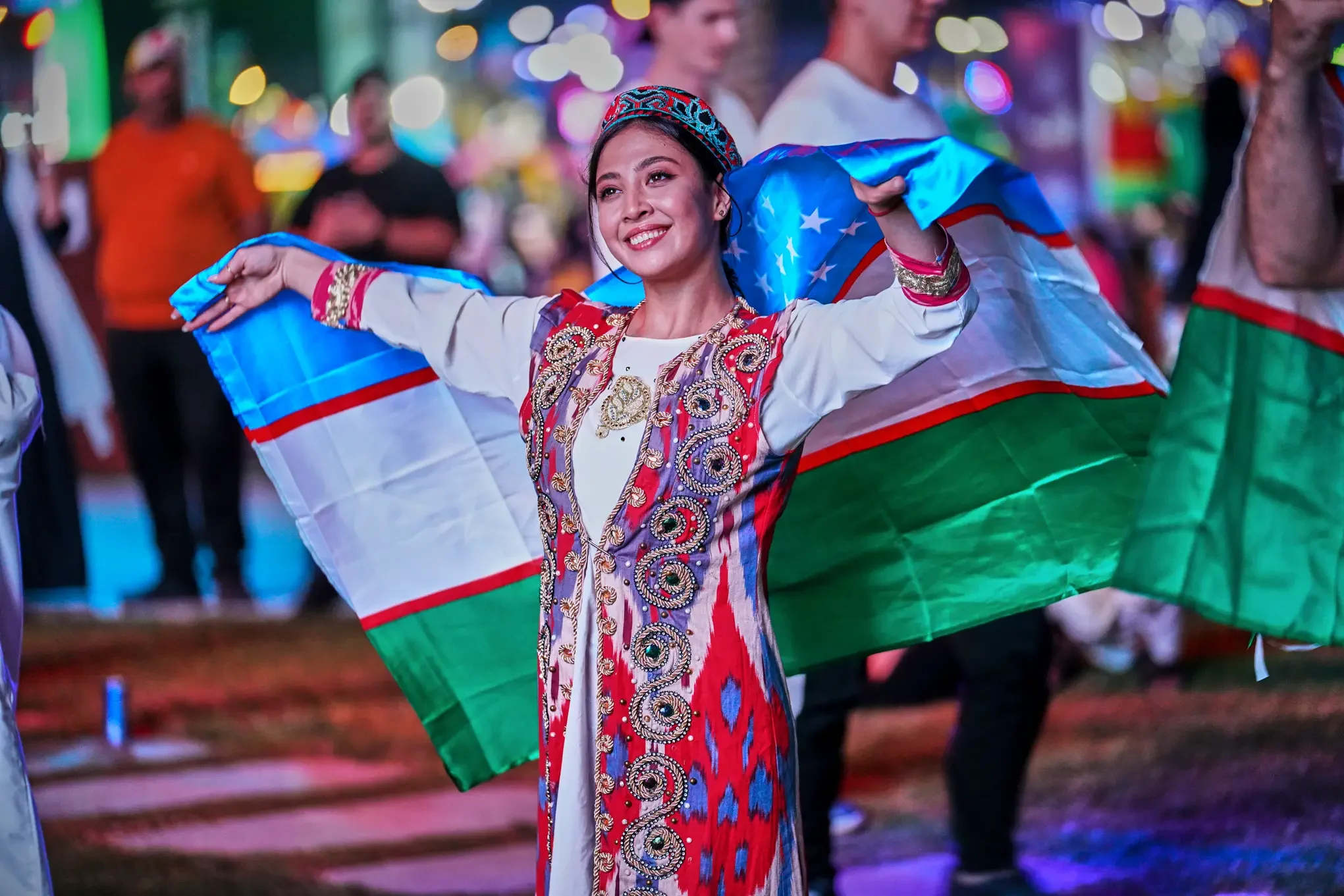 These competitions are a fantastic display of the culture and history of the UAE.
Aside from the heritage competitions, there are many daily raffles with lots of incredible prizes, including cars!
In Summary …
The Sheikh Zayed Heritage Festival is a fully immersive experience for both tourists, residents and local people to enjoy. There is so much to be enjoyed at the festival.
One of the most inspiring parts of the festival is the Emirati culture and heritage performance and exhibitions. The festival is an amazing part of keeping such traditions and communities alive in a cosmopolitan city like Abu Dhabi.
Visitors to Abu Dhabi often see only the city and do not get a feel for the roots of the country and its people. Sheikh Zayed Festival is the ideal showcase of such culture and traditions for tourists to enjoy.
Some of the performances which showcase Emirati culture are traditional music, folk dances, storytelling sessions and poetry recitations.
Interactive exhibits are ideal for those visitors who love hands-on activities as well as art and craft-type experiences. Some workshops include henna painting, calligraphy, pottery making, or weaving. Again this is an ideal way to better understand the UAE and its history.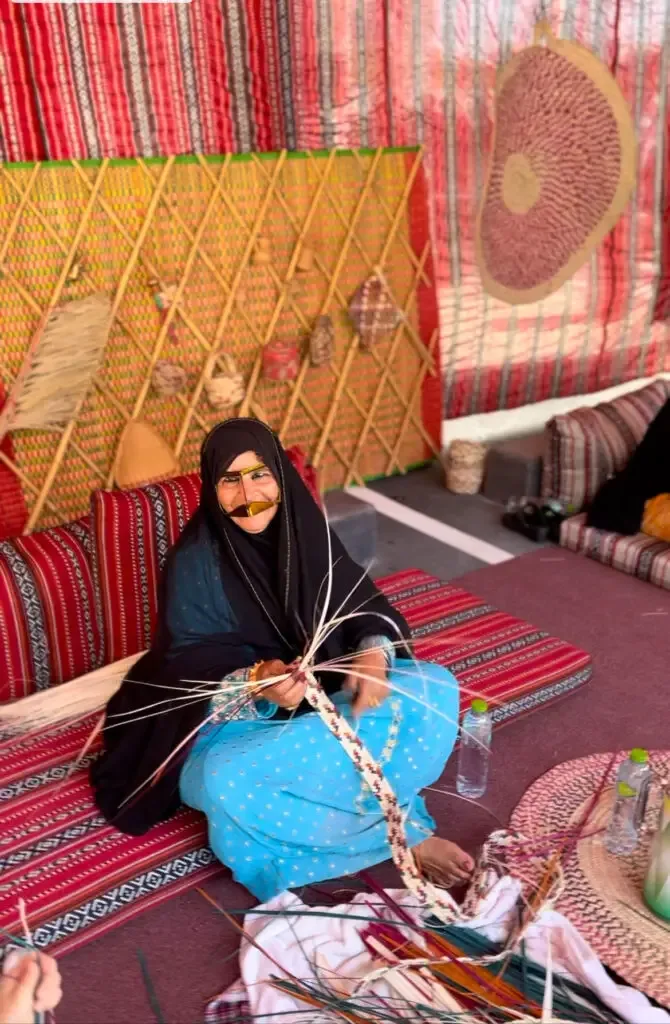 As mentioned, the festival is fully immersive, so having the opportunity to enjoy Emirati cuisine is another ideal experience.
Expect to find a variety of traditional Emirati dishes and delicacies, including flavoursome grilled meats, fragrant rice dishes, freshly baked bread, and mouthwatering desserts.
Camels and horses can be seen at the festival, which are both very much a part of the UAE history and heritage.
Not to mention the opportunity to pick up incredible souvenirs, handicrafts, artwork, textiles, spices, and other locally made products from the souk.
Children of all ages will love the festival with its array of activities, games, and educational experiences.
The entertainment at the festival is second to none with regular firework displays, drone shows, laser lights, pageantry parades, concerts, music and so much more!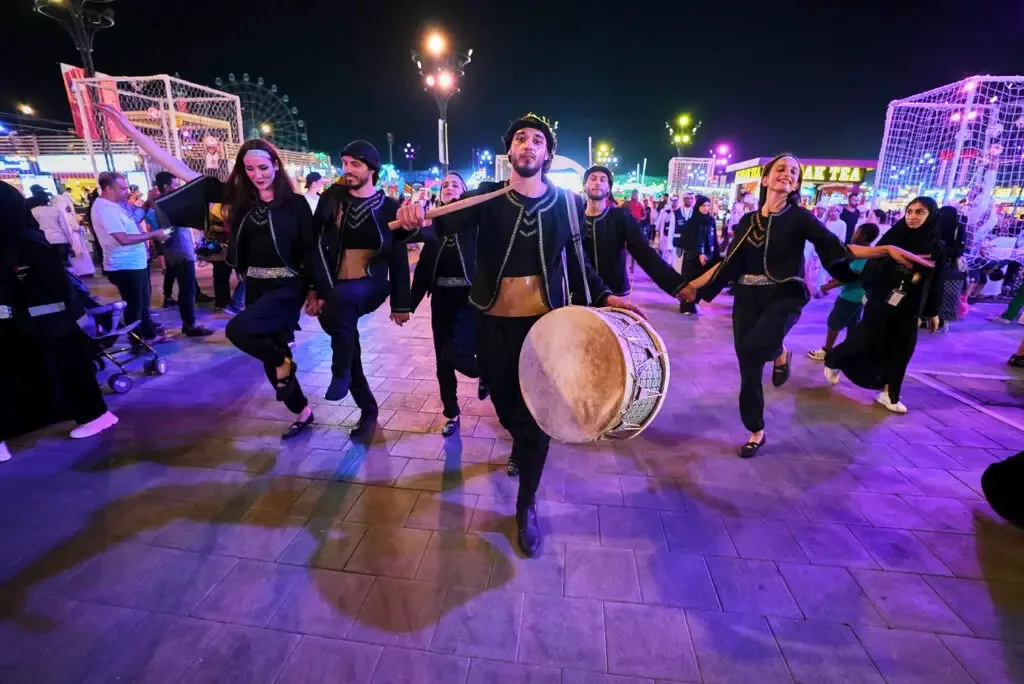 With the international pavilions, there is a fantastic opportunity for cultural exchange and interaction with many people from around the world as well as locals. Not to mention share experiences, practices and traditions.
Overall, attending the Sheikh Zayed Heritage Festival is an event not to be missed in Abu Dhabi. Immerse in Emirati culture, try the local food, witness modern and cultural performances seamlessly blend and bring the festival to life!
Looking for things to do in Abu Dhabi? Make sure to check out our extensive guide on the best activities in the Emirate!
We hope you enjoyed reading about the Sheikh Zayed Heritage Festival in Abu Dhabi. Have you been? Leave a comment, we love to hear about your experience and thoughts, and we will get back to you!
Don't forget to follow us on social media for more great coverage on incredible Abu Dhabi!