If you are looking for a monthly car rental in Abu Dhabi we have been doing a lot of research to find the best and most reliable companies.
Wether you are an expat working in the city or visiting for a while, driving is the easiest way to get around, especially if you'd like to explore neighbouring Emirates. Not to mention it saves money on getting taxis.
Abu Dhabi is a super hot city so using a car is most certainly the most comfortable way of getting around.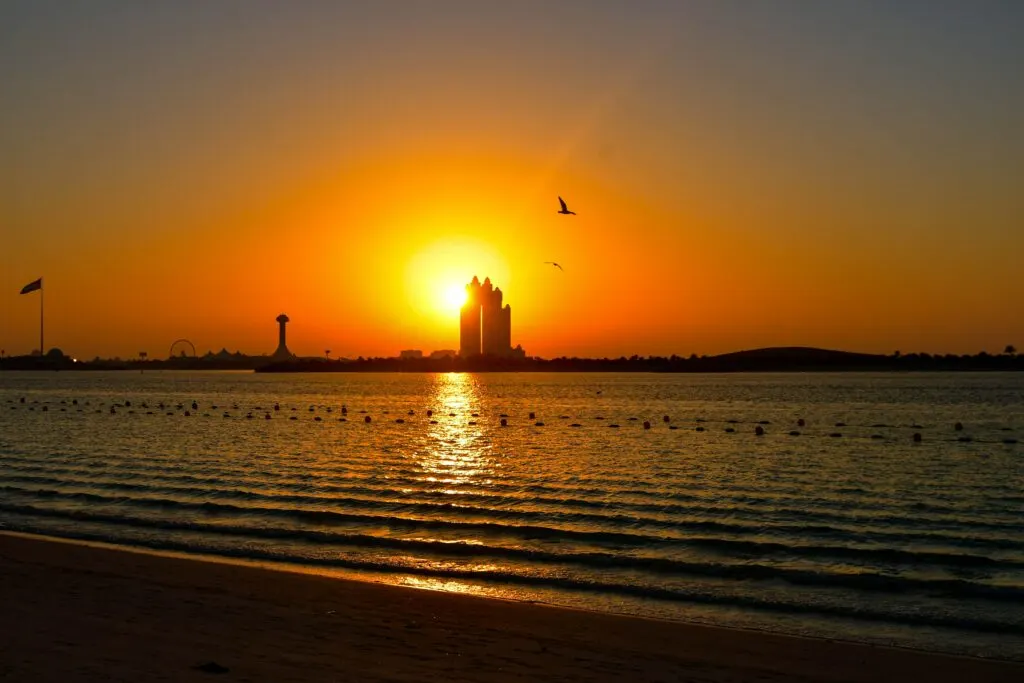 There are many car rental companies in Abu Dhabi, it can be difficult to choose the best one. To help you make a decision, we've compiled a list of the best car rental companies in Abu Dhabi.
All of these companies have been rated highly by customers and offer a variety of services to suit your needs. Be careful as there are some bogus companies out there!
Listed below are 10+ best car rentals in Abu Dhabi, so you can explore all that this amazing Emirate has to offer.
Best Monthly Car Rentals in Abu Dhabi
Avis
If you're looking for the best car rental deals in Abu Dhabi, you'll want to check out Avis. With a wide selection of vehicles and competitive rates starting at just 89 AED per day.
Avis car rental is a great option for travellers to Abu Dhabi.
With multiple branches in prime locations throughout the Emirate including one at the Abu Dhabi International Airport and 24-hour roadside assistance, Avis makes renting a car easy and convenient.
Free Delivery on weekly and monthly rentals.
Free Upgrade on select car groups.
Free One-Ways on rentals from Abu Dhabi to Dubai / Dubai to Abu Dhabi.
Flat 25% off for Fazaa users.
Check out more car hire deals from Avis UAE
Location: Abu Dhabi
Call 800 2847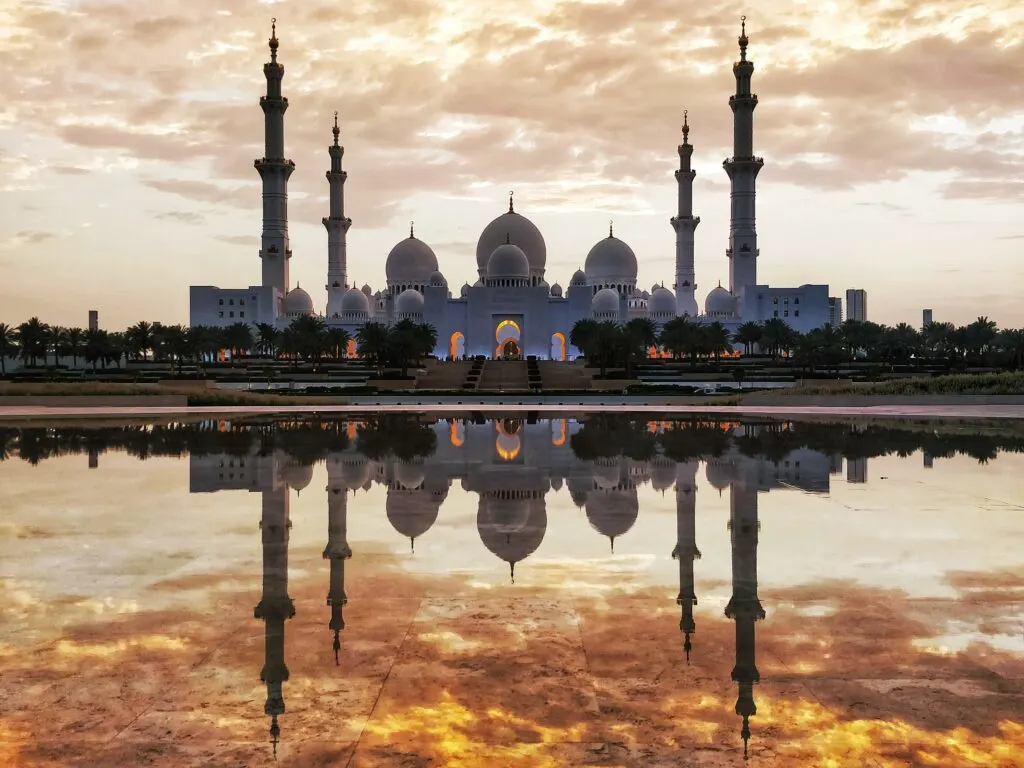 Europcar
Cheap and Easy
Car rentals can be expensive and complicated, however Europcar makes it easy and affordable with rates as low as 70 AED per day.
With over five locations all over Abu Dhabi, you can pick up a car at the airport or in the city center.
There are special deals and discounts, customers can save money on their rental when booked online for short term or monthly car rental in Abu Dhabi.
24 hour roadside assistance, 24/7 service at the Abu Dhabi International Airport, basic protection and no cancellation fee are some of the services offered to customers.
Find out more on Europcar Abu Dhabi's deals
Location: Abu Dhabi
Call 02 626 1441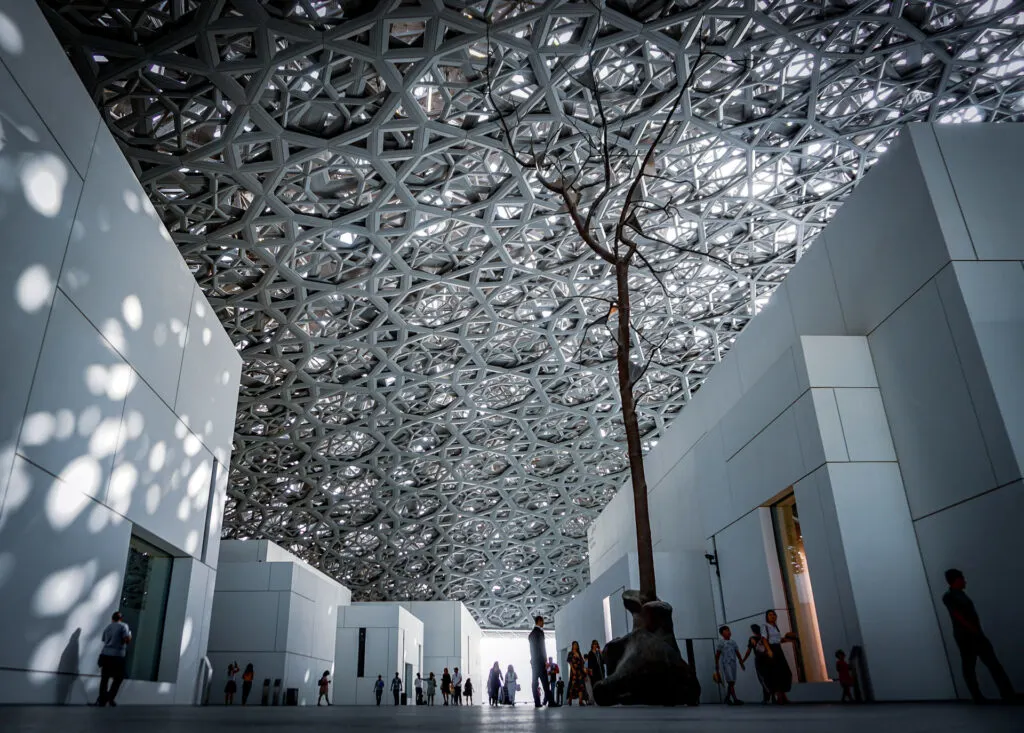 PayPerKay
This is great news for customers who want to save money and still have the convenience of a rental car.
Unlike standard rental car companies, PayPerKay doesn't charge a monthly fee. Instead this car rental company uses a unique mobile application that allows customers to track their kilometres travelled and only pay-per-k (kilometre).
For a long term monthly car rental in Abu Dhabi customers can choose the car they want and drive straight off the showroom floor.
Click here to check PayPerKays' latest promotions.
Location: Abu Dhabi
Call now: 800 77529 for daily, weekly or monthly car rental in Abu Dhabi.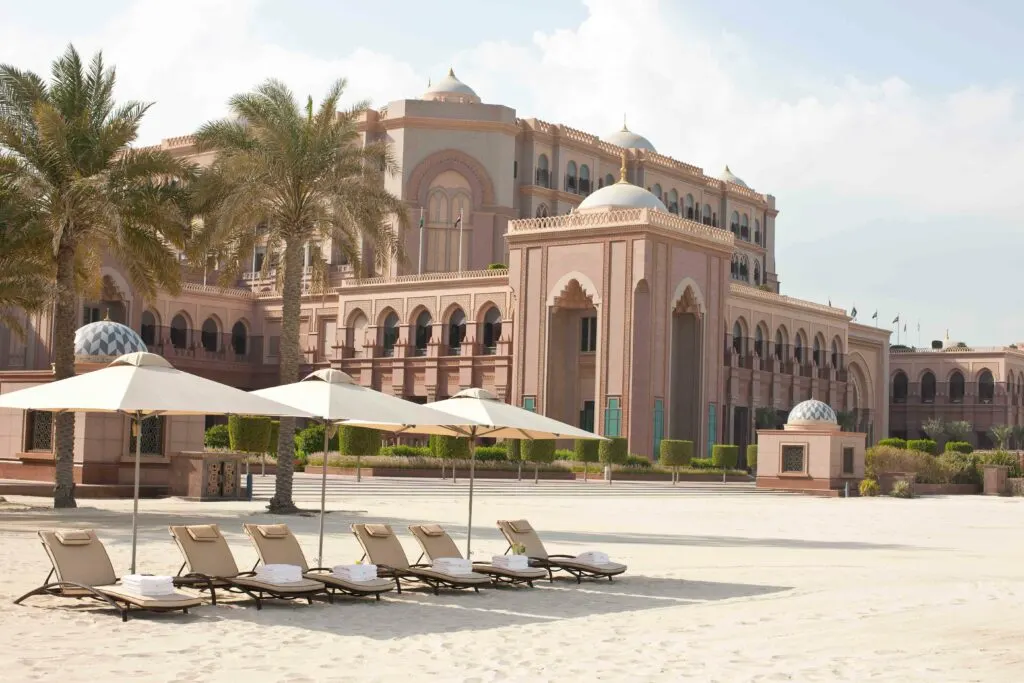 Hertz
Hertz car rental is a perfect option for those who require the ease and flexibility of a self-drive vacation.
With car leasing starting at AED 135 per day, Hertz rent a car Abu Dhabi has a great variety of vehicles available to hire at multiple locations. Including one at the International Airport.
Ranging from impeccable luxury cars to roomy mini-vans and spacious SUVs, Hertz has a vehicle to meet every customers requirements.
There is no cancellation fee, adding an additional driver for free, a 29-minute grace period when dropping off your vehicle, and a 24-hour breakdown and roadside assistance is provided for all car rental packages.
Customers can avail one of their Flexible monthly packages; Daily drive, urban select and Super saver
Check out latest offers on Hertz rent a car
Location: Abu Dhabi
Call 800 43789 for daily, weekly or monthly car rental in Abu Dhabi.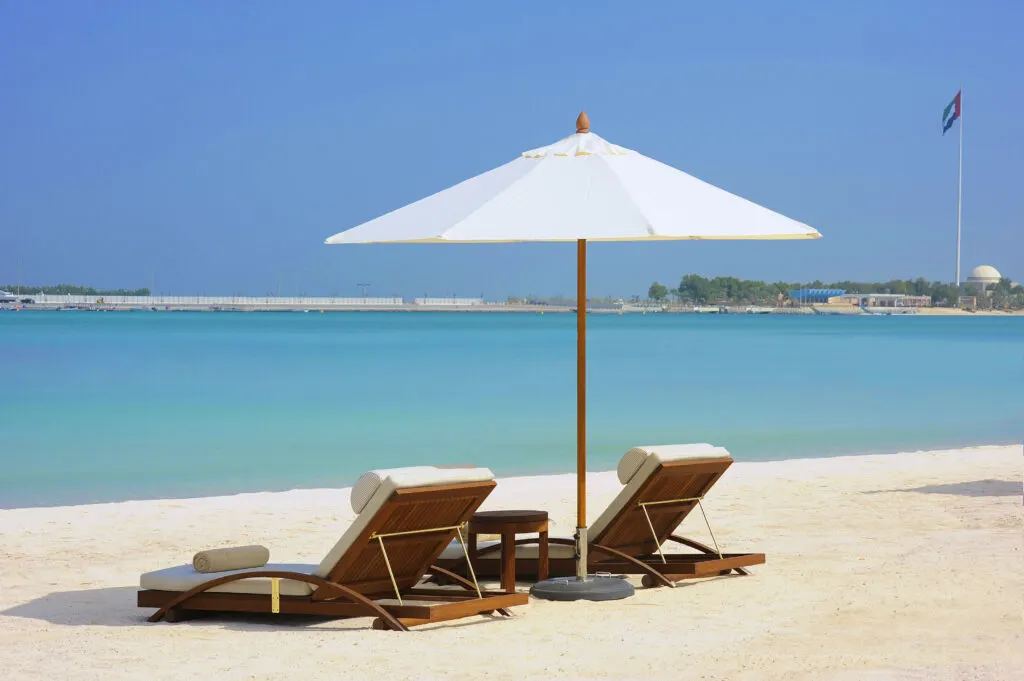 Thrifty Car Rental
When you're planning a trip, you need to make sure you are going to get your money's worth out of it. It can be hard to make sure you are not going to overspend on luxuries.
One of the ways you can get your money's worth without going overboard is to book a cheap rental car in Abu Dhabi through Thrifty.
Daily car rentals starting from AED 51 per day and AED 1149 for a monthly car rental in Abu Dhabi.
With multiple car rental branches spread across the city including the Abu Dhabi International Airport, customers can arrange a pickup or drop off their rental car at the nearest Thrifty car rental branch.
No cancellation fees 48 hours prior to booking and a 24-hour breakdown and roadside assistance is provided to customers who rent cars through Thrifty car rentals.
For more special offers on Thrifty Abu Dhabi
Location: Abu Dhabi
Call 800 4770 for daily, weekly or monthly car rental in Abu Dhabi.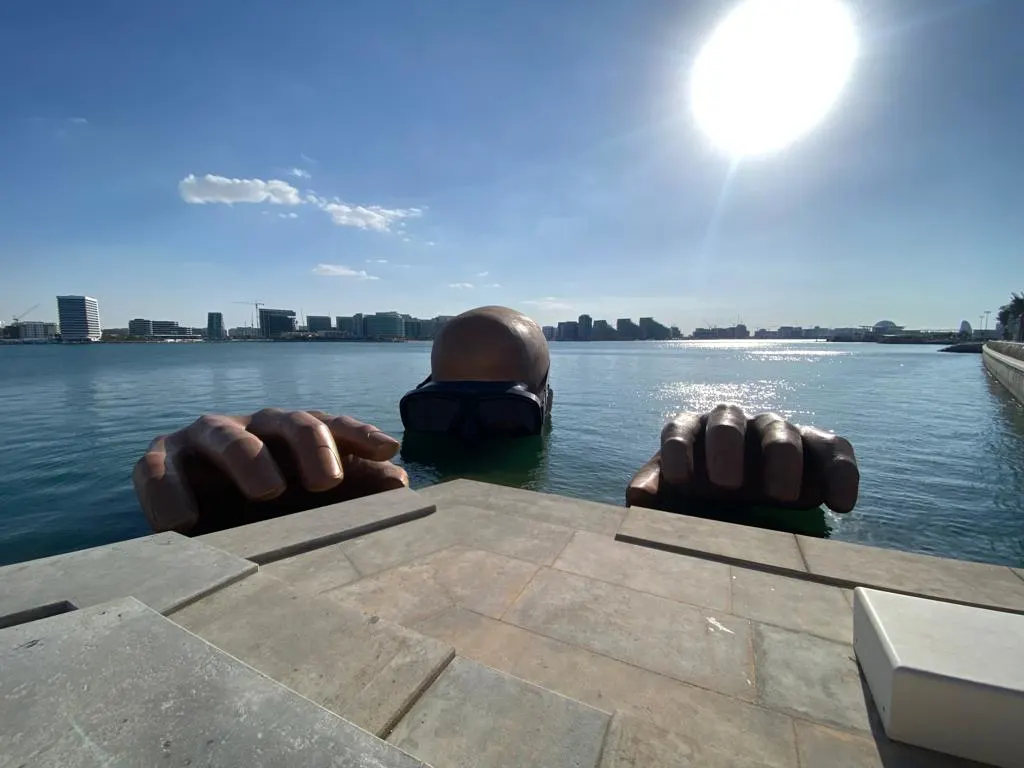 Fast Rent A Car
Renting a car in Abu Dhabi has never been easier! With Fast rent a cars' fast and convenient service, you can be on your way in no time.
Whether you're looking for a compact car for city driving or a SUV for inter-city road trips or day trips to the beach this car rental company has affordable and comfortable cars to accommodate customers needs.
Customers can choose from daily, weekly, short term and long term leases through their outsourced partner Autostrad rent a car with three branches within the city.
One at Musaffah and one at the Abu Dhabi International Airport.
Roadside assistance, 24/7 help desk, 24/7 service at the airport, airport transfers and additional extra accessories: baby car seats, extra driver, pick up and drop off and GPS/navigation system are offered to their customers.
For deals and promotions at Fast rent a car
Location: Multiple locations across Abu Dhabi
Call 600 500 101 for daily, weekly or monthly car rental in Abu Dhabi.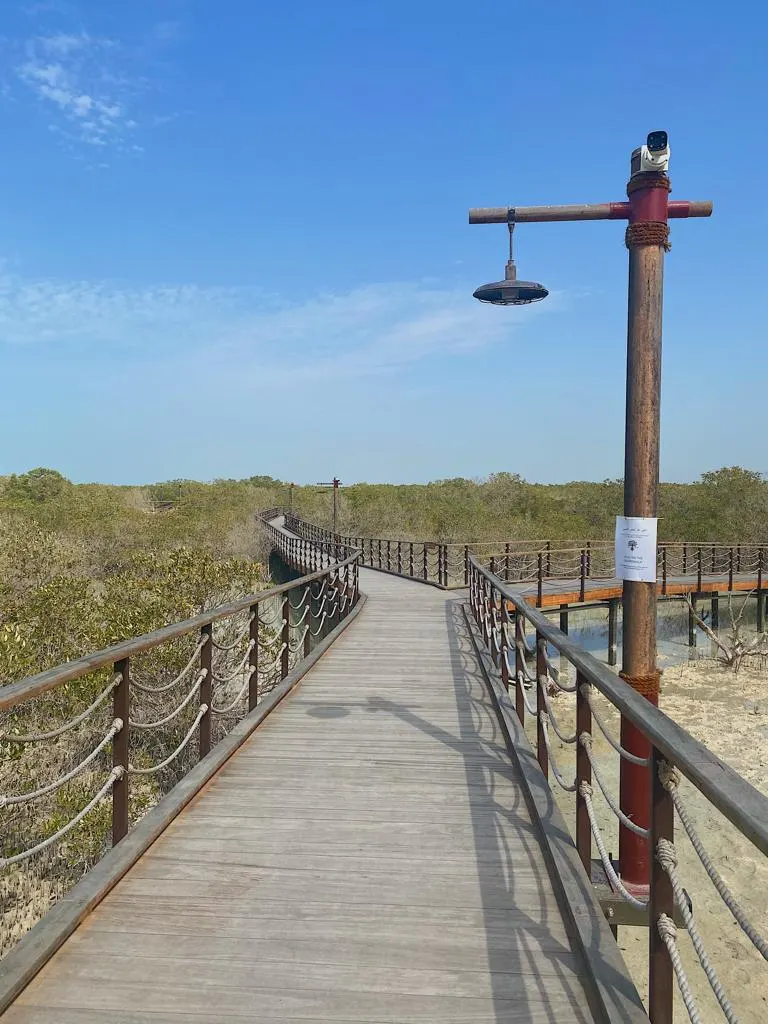 Shift Car Rental
Shift Car Rental, Abu Dhabi customers can use their convenient online booking system, where you can compare rates. Whether you're looking for a compact car to zip around town, or a 4WD to explore the desert, Shift car rental has plenty of options to choose from.
In addition to discounts for long-term rentals and loyalty programs, Shift Car Rentals offer further discounts if you are a Teacher in the United Arab Emirates.
With rates starting from AED 134 per day, customers can be reassured of a hassle free trip with cars being delivered and picked up at your doorstep.
For special discounts and offers at Shift car rental
Location: Abu Dhabi
Call 800 74438 for daily, weekly or monthly car rental in Abu Dhabi.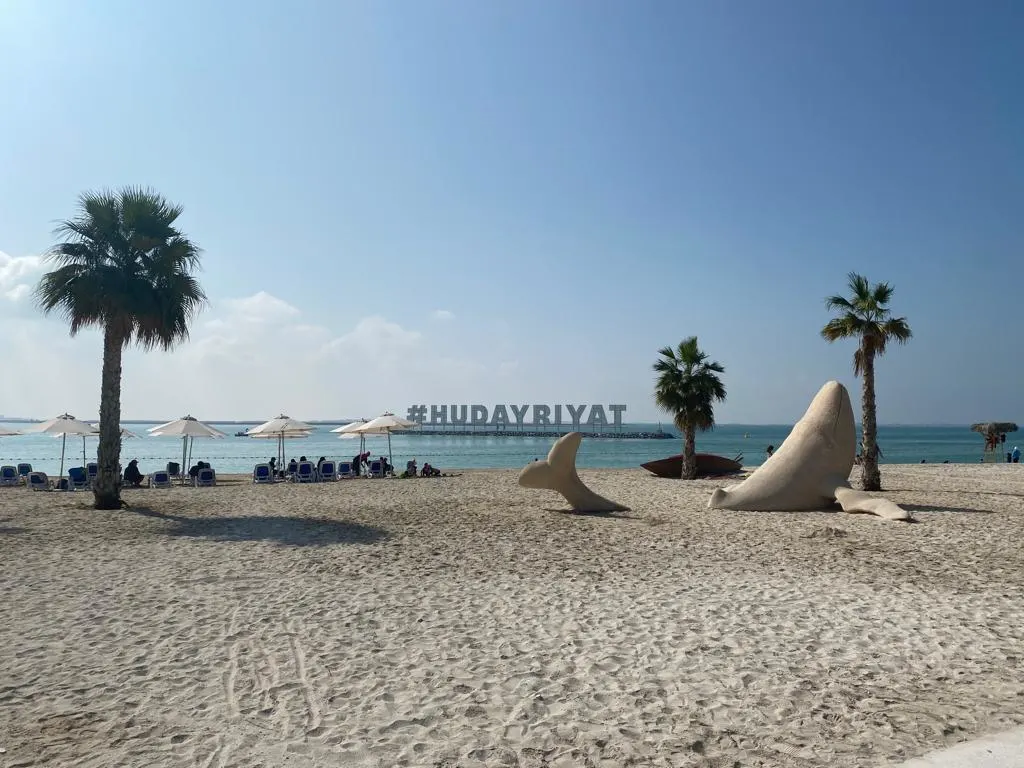 eZhire
Rental Cars Delivered On Demand
EZhire is an on-demand app-based rent a car application that offers affordable, reliable rental cars. Starting with a low rental cost of AED 99 per day, customers can choose from a list of cars that matches their budget with no hassle of paperwork.
Customers can have the car delivered to their doorstep in at least 59 minutes, which gives you time to get ready and hit the road when the car arrives.
Also when you rent a car for a month, you don't have to put down a security fee
Rent a car that meets your budget and suits your style.
Location: Dubai – Abu Dhabi
Call 042156777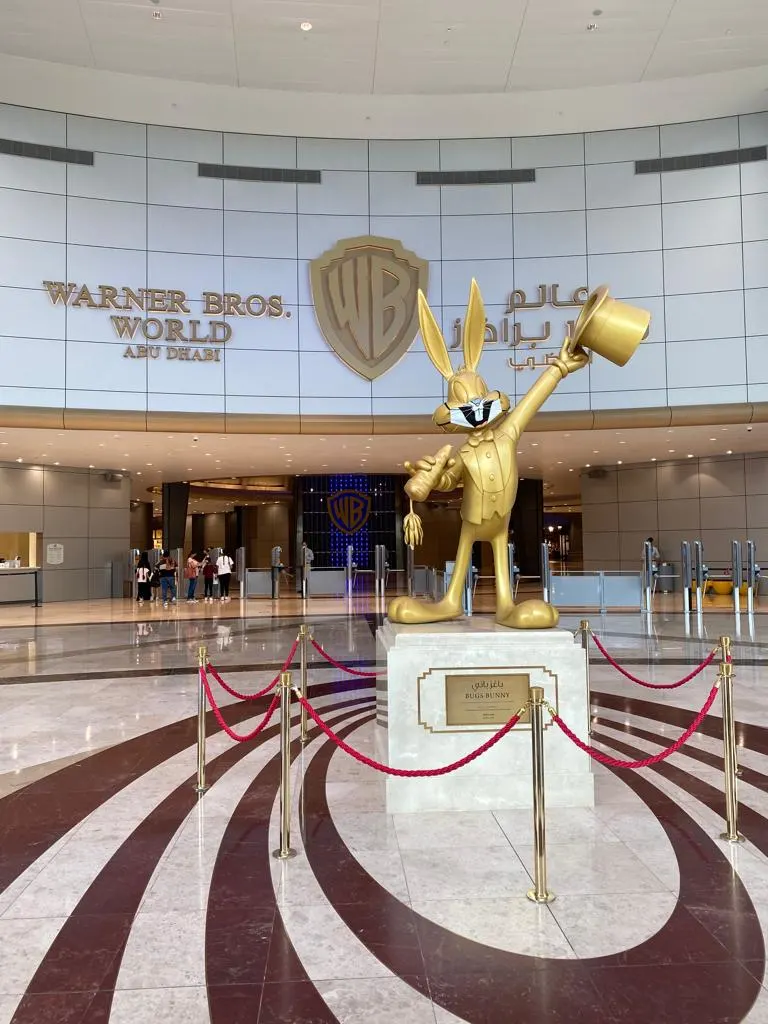 Diamondlease
If you are an expat looking for a monthly car rental in Abu Dhabi, Diamondlease offers customers a range of vehicles for short term daily, weekly and monthly hire.
With over 13 branches located all over UAE including 2 locations in Abu Dhabi, Diamondlease car rentals offer collection and pick-up service for all kinds of cars from small economy cars to large 4x4s.
Optional extras such as GPS navigation and baby seats are also provided to their clients.
24 x 7 Emergency Roadside Assistance & Towing/Recovery Service, free temporary replacement vehicles and comprehensive insurance cover are some of their services provided to all customers.
You can expect to rent a car from as low as AED 80 per day and in addition to their special offers listed, Teachers can avail further discounts on car rentals in UAE from Diamondlease.
For more information of deals and promotions at Diamondlease car rentals Call 800 37483
Location: Abu Dhabi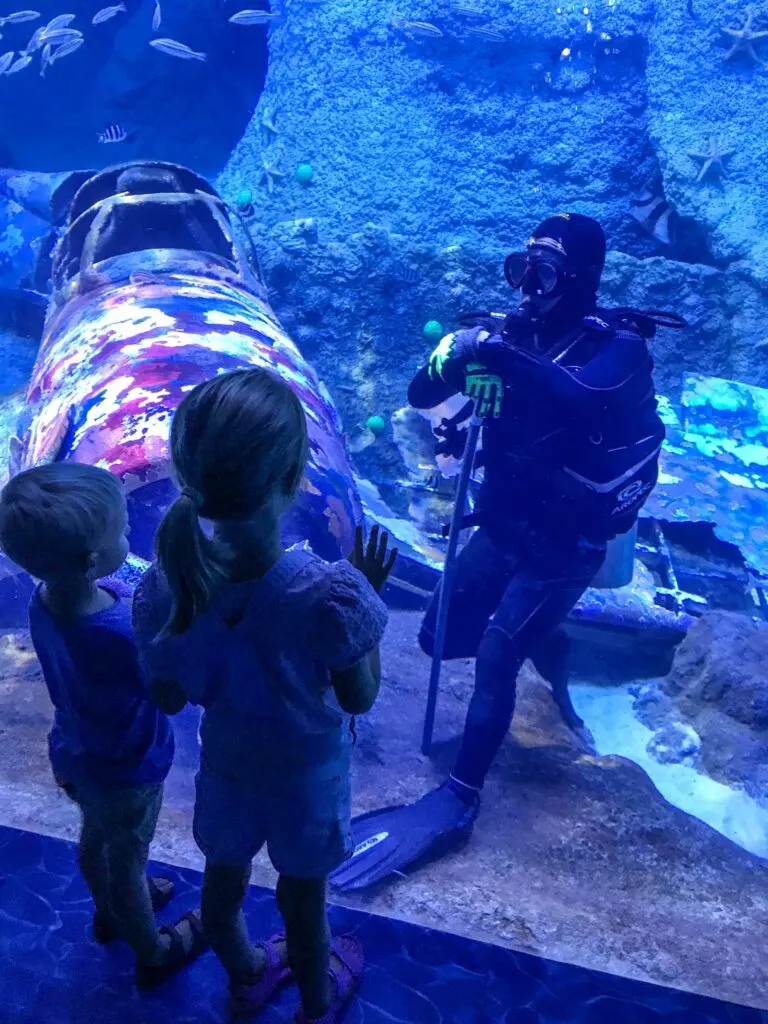 Speedy Drive Car Rental
Cheap cars for Rent
Customers have a choice of car types from economy to luxury SUVs from popular car brands.
With affordable rates starting at AED 29 per day and AED 890 for a monthly car rental in Abu Dhabi. Speedy drive car rental will definitely not drain your bank.
Customers must note that the office in Abu Dhabi at Al Bateen leases cars for a minimum duration of a month, however if you book it from the Dubai based location, you can avail of their daily, weekly and monthly deals and the car will also be delivered to you in Abu Dhabi.
Currently, Speedy drive car rental are running special deals such as the Rent for three days and get two days car rental free, rental car promotions for teachers in Dubai, and a slice on the price of the Nissan car rental.
For more information on ongoing car rental promotions
Location: Abu Dhabi
Call 800 6254
Budget Rent A Car
Cheap Car Hire
From cheap car hires to luxurious premium vehicles, Budget Rent A Car will meet your expectations. With branches located at popular spots in and around the shopping mall including the Abu Dhabi International Airport, you will not be disappointed.
Booking a car is as simple as downloading the Budget Rent A Car mobile app, picking your ride and selecting when and where you would like your vehicle. Manage your bookings and find out more on the best daily and weekly rental deals.
A 24/7 dedicated service team, 24 hours emergency roadside assistance and a replacement vehicle is provided to customers at no extra cost.
For more offers, deals and best car rental rates.
Location: Multiple locations across Abu Dhabi
Call 04 2825616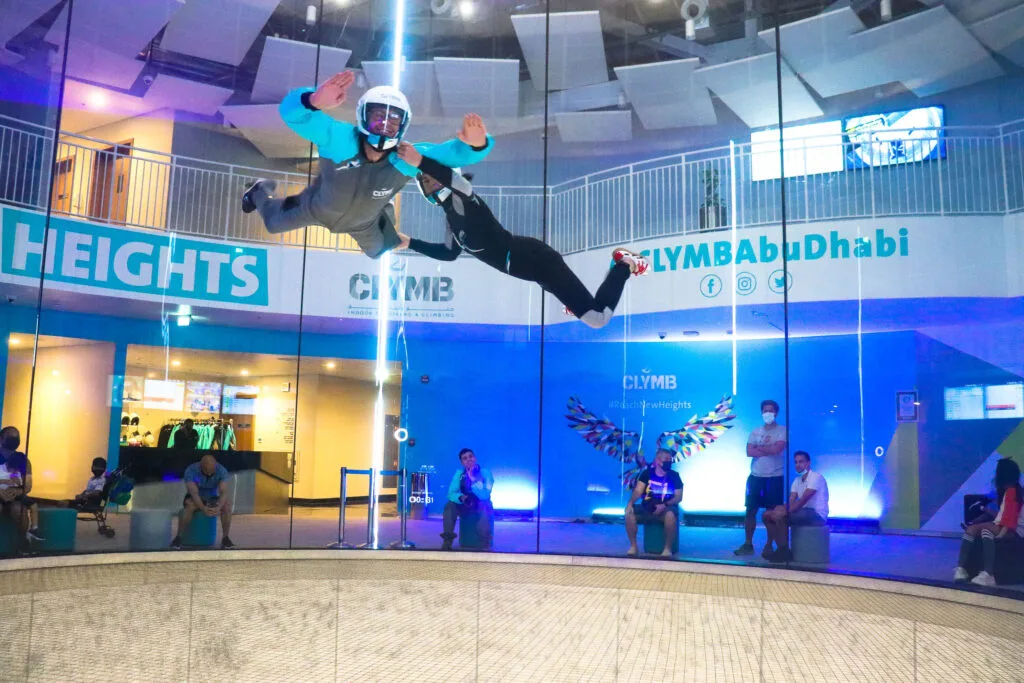 Dollar Rent A Car
Dollar rent a car is a trusted rental car partner for everyone in the Emirate for your intercity commutes to long road trips.
With flexible daily car rental prices starting at a base rate of AED 48 per day, 30% discount* for Fazaa users and surprise deals 365 days a year, there is always a budget friendly option for their customers.
Operating from convenient locations across Abu Dhabi including malls, the city centre and a kiosk at the Abu Dhabi International Airport.
Premium benefits like 24/7 emergency roadside assistance, complimentary quick replacement vehicle, free vehicle towing services, accident repair & insurance management and a dedicated customer support personnel are offered to Dollar rent a car customers.
It's also possible to opt for rental add-ons such as child and baby seats, GPS, Wi-Fi, personal accident insurance and a super damage waiver.
Location: Abu Dhabi
Call 800 4710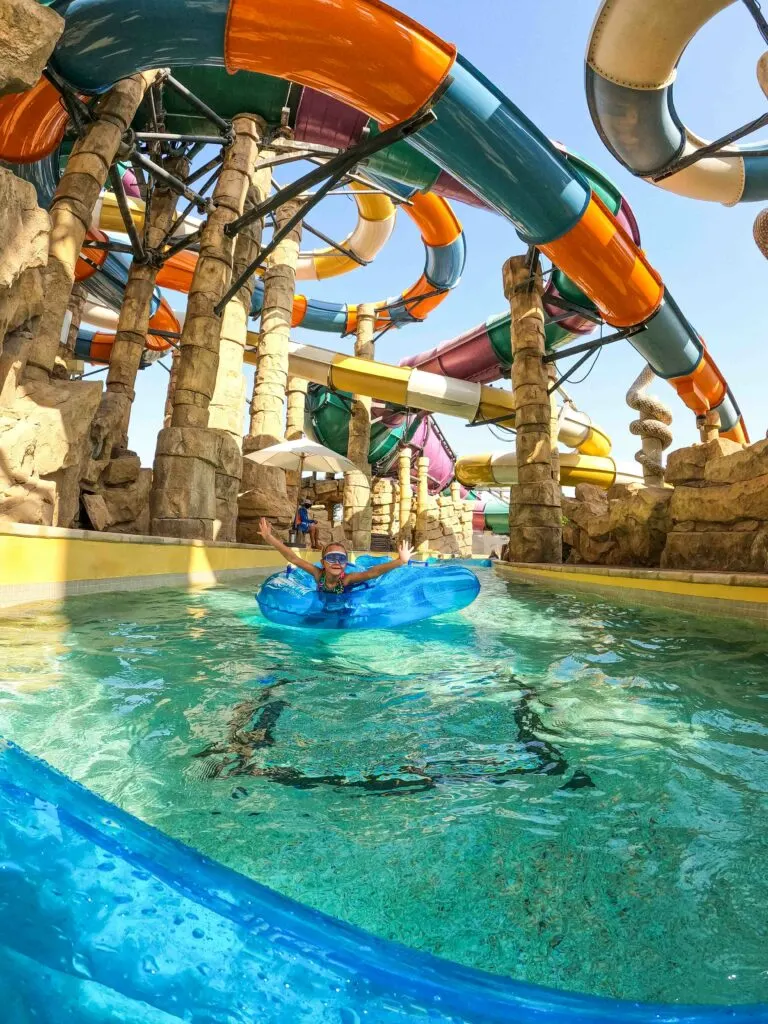 Phantom Rent A Car
The UAE is known for marvelous architecture and fast cars, owning an exotic car can be a dream for many, but Phantom rent a car allows you to live that dream for an hour, a day or more.
With cars ranging from affordable luxury sedans, to super sports cars as well as SUVs, customers are in for an adrenaline rush.
With Sports cars starting at AED 1500 an hour, special offers and deals are available on daily deals.
Bookings can be made online or through WhatsApp.
Location: Abu Dhabi
Call 02 6665553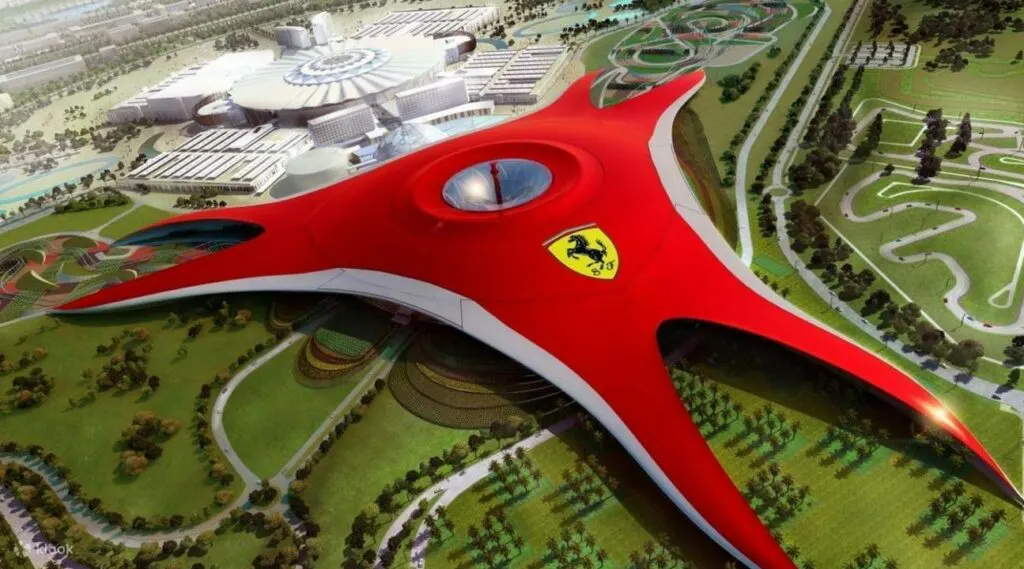 Al Shaheen Car Rental
With over 12 years in the region, Al Shaheen car rental will not disappoint. Customers can select from an array of economic family sedans, luxurious 4x4s, coupes and exotic cars.
With economy car daily rents starting at AED 120 to luxurious SUVs starting at AED 1000 per day.
Al Shaheen car rental is flexible and fairly generous with their offers and special discounts assuring clients of a fantastic and new driving experience every single time you look to rent cars in Abu Dhabi.
Car replacement in case of mechanical and technical issues, delivery of your luxury car to your location and Child car seats, GPS if requested are some of the services you can expect from Al Shaheen car rental.
Check out Al Shaheen car rental
Location: Abu Dhabi
Call 02 557 1811
Reasons To Rent A Car In Abu Dhabi
Although other modes of transportation are available in the UAE, they may not be cost-effective or practical for your needs.
Public transportation can be time-consuming, while taxis can be expensive. It is therefore best to rent a car as an alternative and check out some amazing places to visit in Abu Dhabi.
You can go wherever you want without having to rely on taxis or public transportation
• Renting a car is relatively affordable, especially if you're splitting the cost with friends or family.
• You don't have to worry about trying to figure out the public transportation system in a foreign country.
• If you're planning on doing any road trips outside of Abu Dhabi, renting a car will give you much more flexibility.
• Having your own rental car gives you a much greater sense of freedom and independence while travelling.
Identifying The Best Car Rental In Abu Dhabi
Comparing prices between different car rental companies in the city is the first and most crucial step. It is not a wise idea to sign up right away with a rental company or accept the first offer you receive.
Every other car rental company usually has a slight difference in rental rates.
Furthermore, low-profile or local rental companies often charge lower rates. Although some cars might not appear luxurious or fitting, they might be able to save you a little money.
The most effective way to find the right rental deal is to call rental companies and ask them for their best offer.
Choosing The Right Vehicle
It is usually very affordable to rent a car in Abu Dhabi. In order to secure the best prices, you should book your car well in advance.
Make sure to do your research before selecting monthly car rental in Abu Dhabi and the right vehicle for your needs with the help of a rental company. It is unfortunate that many people overlook this step and rent a car that does not meet their needs.
Getting a bigger car might be a good idea if you live in Abu Dhabi with your family, but you would be better off renting a compact car if you drive by yourself.
For those who like exploring new places, frequent road trips and If you want to experience everything Abu Dhabi has to offer, renting a SUV is a great idea.
Ensure To Read The Terms And Conditions
Understanding the terms and conditions if you are taking out a monthly car rental in Abu Dhabi will help you understand your rights and responsibilities towards the rental company.
Make sure you read the fine print, as it will give you an idea of what to do and what not to do, the return policy and what the accident coverage is!
The majority of companies offer third-party insurance as a basic package, and will try to persuade you to upgrade.
Insurance And Security Deposit
Insurance For Monthly Car Rental In Abu Dhabi
It is imperative to understand the terms of insurance before getting yourself a car rental. Every rental vehicle in the UAE comes with 100% basic comprehensive insurance.
An insurance excess of AED 1000 – AED 5000 may apply if you are at fault or an unknown third party is at fault in an accident.
In the event that you are not at fault, there will be no insurance excess. It is advisable to take a collision damage waiver or full insurance for full coverage if you are a tourist and new to driving in the UAE.
Rental car hirers can also choose personal accident insurance to cover accidental medical costs for themselves and their passengers.
Security Deposit For Monthly Car Rental In Abu Dhabi
Among the factors to consider before renting from a company are the security deposit, the prices and the return date.
A deposit is collected by Abu Dhabi car rental companies to cover unexpected additional costs after the car is returned. After a certain period of time, the deposit is released.
Additional costs may include fines, Salik payments, or even repair costs.
Cash or credit cards can be used to pay for security deposits. However, a majority of car rental companies require you to have your own credit card.
As a security measure, a certain amount will be blocked on your card and released after a predetermined period of time after you return the rental car.
Registration And Permissions For Monthly Car Rental In Abu Dhabi
A thorough inspection of the car should be carried out before renting one. Make sure you have a copy of the registration and insurance documents.
It is often overlooked, however do check the vehicle's condition, such as tire pressure, radiator fluid and fuel level before leasing or renting it.
If you've chosen to rent a car with additional accessories like a child seat or GPS, ensure they are functioning properly.
For a better understanding of the car's functioning, you can also request a test drive.
Car Rental Requirements For Abu Dhabi Residents And For Tourists
Tourists, all you need is your passport, your visit visa and your driving license from home. Depending on where you are coming from, you may also need an international driving permit.
You must also be 21 years or older, although some car rental companies in Abu Dhabi require you to be over 25 years of age to rent certain cars.
Abu Dhabi residents require to provide a copy of their Emirates ID and UAE Drivers' license.
Also, it is mandatory for both Abu Dhabi Residents and Tourists to have a valid credit card at the time of booking and car pick-up.
Monthly Car rental in Abu Dhabi – Frequently Asked Questions
What kind of drivers' license is required to drive in the UAE?
1. For UAE Resident Visa Holders: A valid UAE Driving License.
2. For Visitors (on visit/transit visa) from GCC Countries: A valid GCC country driving license.
3. For visitors from all other countries other than GCC countries (on visit/transit): a valid international driving license.
Can anyone other than me drive the car on a monthly car rental in Abu Dhabi?
Yes, an additional drive can be added on with a minimal charge. The car rental office is to be informed at the time of the rental and documents such as passport and valid driving license to be submitted.
What happens if I drop the car at a different location than where I indicated?
When you change the return location outside the city limits a location based charge may apply.
What happens if I return the car late?
A 29 minute grace period is granted but do confirm with your car rental company. Otherwise, an additional day charge may apply.
What is the policy on off-road driving if you are taking out a monthly car rental in Abu Dhabi?
Off-road use is a violation of the rental agreement and is not allowed.
Is parking available and are there any procedures?
Parking in UAE is readily available. Parking along the road side is paid parking with parking meter installed all over UAE.
What about traffic violations if you are taking out a monthly car rental in Abu Dhabi ?
Most roads in U.A.E. are radar controlled and it is in your interest to adhere to the speed limits which are clearly highlighted on road signs.
Summary of Monthly Car Rental in Abu Dhabi
For tourists or those who are not yet ready to purchase their own vehicles, renting a car can be a good option.
If you are traveling on business and will be staying for a few months, a monthly car rental in Abu Dhabi is a cost-effective option during your long stay.
Having a clear understanding of all the rules and regulations governing your rental vehicle will prevent legal issues and hassles.
You may also like:
Stunning Insta Spots In Abu Dhabi
What To Wear When Travelling To UAE
Disclaimer: This post may contain affiliate links. By using them it will not cost you any extra, we will receive a small percentage of the sale.