Abu Dhabi is renowned for its luxurious restaurants and world-class cuisine, and this is especially true during Ramadan. From sumptuous iftar buffets to healthy meal delivery services, there are plenty of options for those looking to break their fast in style.
Abu Dhabi is home to a diverse range of cultures, and during Ramadan, the city comes alive with the sound of prayer and the smell of traditional cuisine.
Here are just a few of the best places to have iftar in Abu Dhabi.
Enjoy World Cuisine at Bab Al Qasr Hotel
The Bab Al Qasr Hotel is a haven for anyone looking to get away from the hustle and bustles of city life.
The hotel's garden becomes an oasis, with open-air restaurants offering intimate al fresco dining spaces surrounded by lush greenery that provide guests gorgeous views as well as delicious cuisines from around the world or local traditional dishes served à la carte at your request!
Prices start from AED 125 per person.
Reservations can be made by calling (056) 992 2078 or email restaurants@babalqasr.com
Go to a Pop up at Café Palmier
This Ramadan, head to Le Royal Meridien Abu Dhabi for a special Layali El Hilmiya pop-up with cooking stations and food trucks.
Children under six dine free from Monday through Thursday when accompanied by an adult.
There's also the option of shisha from 8pm to 10pm, Saturday – Tuesday for just AED70!
It is easy to book by calling (800) 101 101 or email @leroyalmeridienabudhabi
Try A La Carte Menu at Al Meylas
The à la carte menu is an excellent way to make time for family and friends during the month of Ramadan.
The food choices are both traditional, such as warak enab or fatayer, yet they also offer new items like kunafa which will keep guests coming back again and again!
Every price varies based on what's being served – ranging anywhere between AED 30 up
Call the Four Seasons Hotel Al Maryah Island 02 333 2444 to make a reservation.
Have Sushi at 99 Sushi Bar & Restaurant
Craving sushi during this month of fasting? Try out the 10-dish iftar menu at 99 Sushi Bar & Restaurant, where they're offering an exclusive deal for Ramadan 2022.
For only Dhs225 per guest, enjoy delicious Japanese cuisine like chutoro and edamame with truffle, capumiso soup made from lean meats such as black cod or wagyu beef served on top of homemade noodles in a savoury broth.
Call The Galleria Al Maryah Island on 02 672 3333 to reserve a table.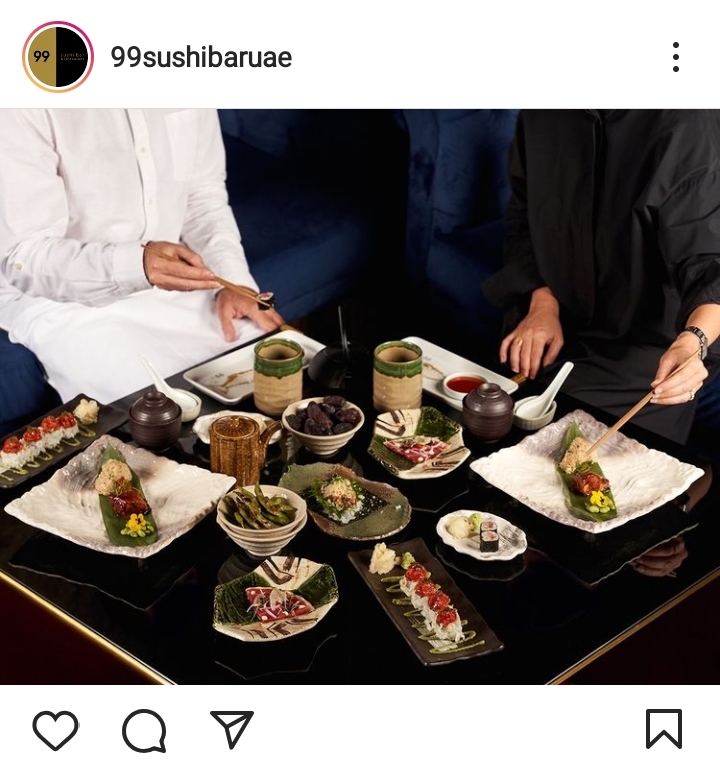 Try Iftar at Fairmont Bab Al Bahr
Fairmont Bab Al Bahr is once again launching its Al Andalus Iftar – a generous iftar buffet in its CuiScene restaurant.
Expect meze , Arabic bread and manakish, shawarma rolled in saj bread, and seafood, ouzi and barbecue items. Also, look out for the Emirati food stations preparing thareed, harees and machboos.
A wide selection of Arabic and international sweets, including, a kunafa station and Ice cream are a welcome end to the evening.
Prices start from AED 235.
Make a reservation on (0)2 654 3238 or fairmont.com/babalbahr
An Exclusive Iftar at Hakkasan Abu Dhabi
The Iftar menu at the Hakkasan is a perfect way to celebrate this holy month of Ramadan. This restaurant offers an exclusive selection of Cantonese dishes, including dim sum and many other delicious dishes.
It is the best way to satisfy your taste buds and remind them what they're grateful for in life!
Try out some wagyu beef truffle puffs or Chilean seabass dumplings before moving on to other favourites such as roast duck lettuce wraps cooked with crispy texture while being filled with luscious flavours from XO tiger shrimp cocktail sauce and pineapple amongst others.
Prices start from AED 288.
To book a table call (0)2 690 7739.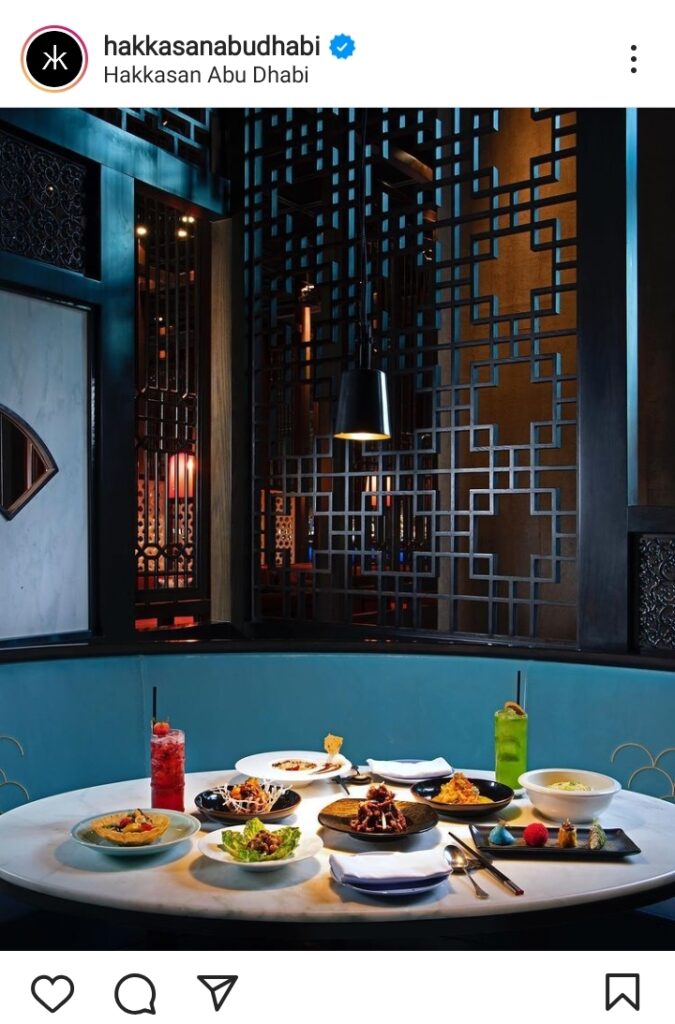 Have Iftar at Anantara Eastern Mangroves 
What better way to celebrate the end of fasting than with an elegant Iftar celebrating all things delicious? At Anantara Eastern Mangroves Abu Dhabi Hotel, that's what guests can expect when they host their annual edition.
Fill up on tasty delicacies from around UAE. In addition, there will also be cooking stations and Ramadan favourites galore so guests have plenty to choose from.
Look out for the incredible date 'tree'.
Prices start from AED 245 per person.
Book a table by calling (0)2 656 1000.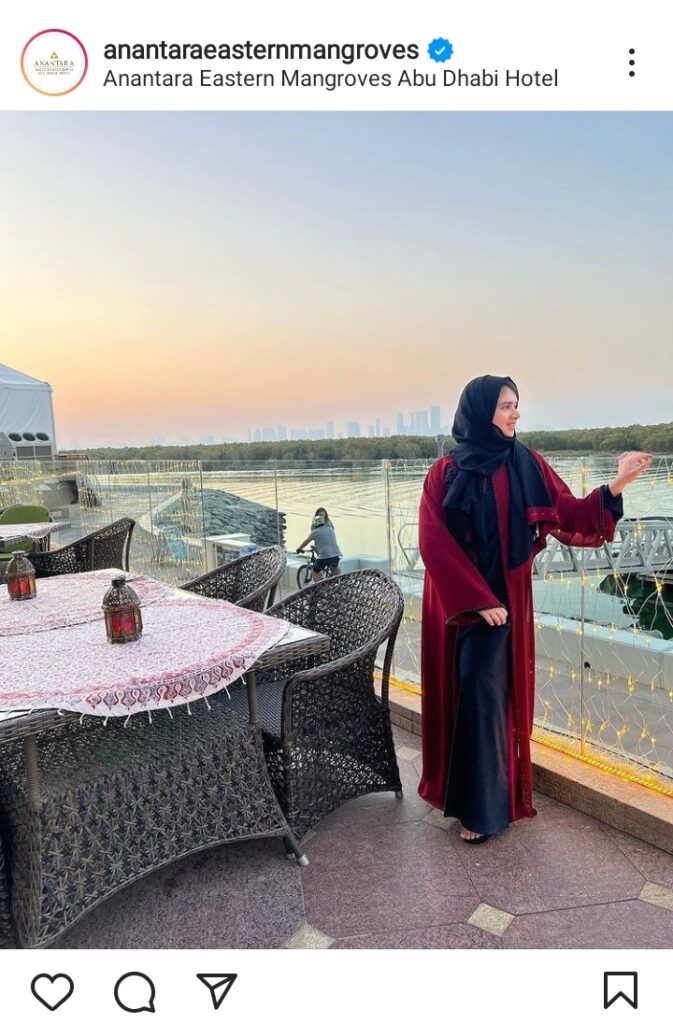 An Iftar Buffet at Cyan Brasserie
Looking for a way to break your fast this Ramadan? Head on over the Andaz Capital Gate Abu Dhabi, where guests can enjoy an Iftar Buffet.
Choose from French and Arabic food including nuts olives dried fruits cheese fresh bread cold mezze hot cocktails soup kebabs desserts more!
Prices start from AED 220.
Call 056 544 8158 to book a table.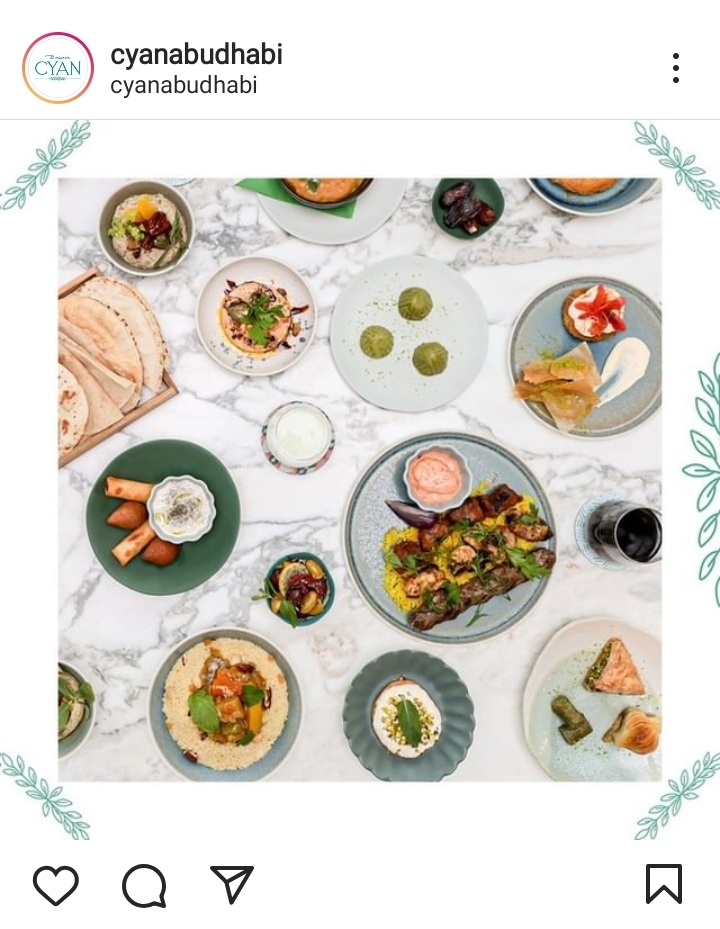 Indulge in a Lavish Buffet at Nahaam
Enjoy a luxurious buffet of Meditteranean dishes at Nahaam, featuring meze and traditional lamb ouzi. Guests can enjoy fresh-baked bread from Saj followed by shisha on the terrace.
It is the perfect way for friends and family to enjoy delicious food and soak up the atmosphere in each other's company!
Prices start from AED 210.
Call (0)2 811 5666 to reserve a table.
A Traditional Buffet at Horizon Restaurant
The Levantine buffet includes all the favourite traditional dishes with a modern flair. There are more than 100 different tastes, vast flavours of the world to try with an Arabic background tune.
They have live cooking stations such as lamb leg or beef striploin while also having outdoor seating where guests can enjoy a souk atmosphere in addition to their indoor options if they prefer less noise.
However, no matter where you choose to sit there's always something delicious on offer at this restaurant.
Prices start from AED 189.
Call (02 657 0200) to reserve a table.
Ramadan at The WB Abu Dhabi
The WB Hotel is celebrating this year's Holy Month of Ramadan with a modern international and Levantine buffet.
Food highlights include lamb harees, chicken maqluba (a type of sauce made from ketchup), vine leaves boiled in oil alongside potatoes.
There are many vegetable dishes to choose from and prices start from AED 165 (children between 6 and 12 years old pay half the price).
Call (02) 692 7742 to reserve a table.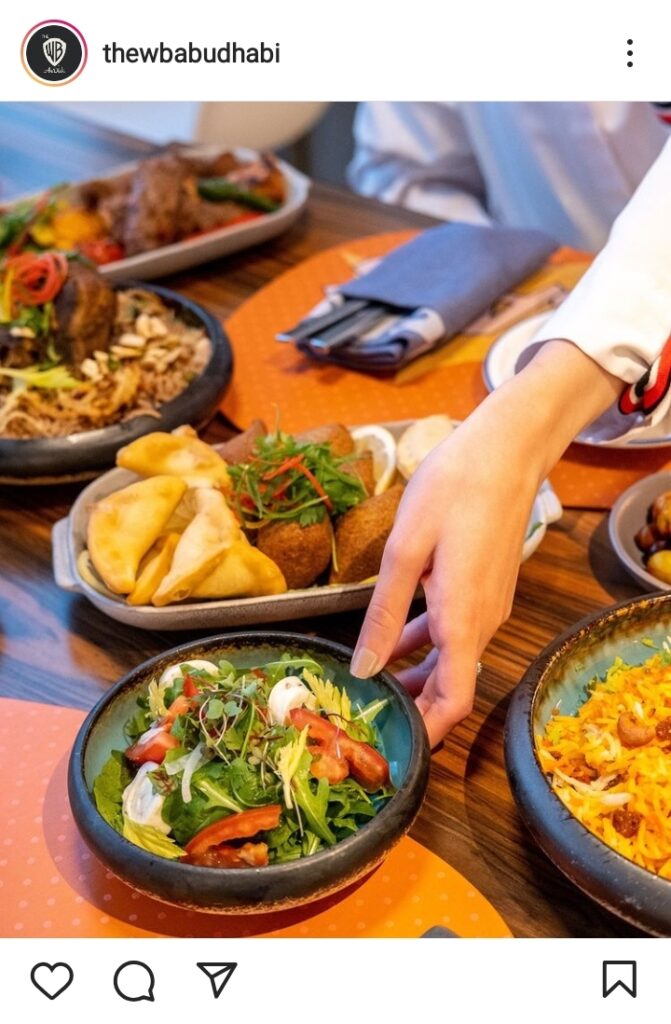 Experience Middle Eastern Delicacies at Khayal
Experience the flavours of Ramadan with a buffet including Middle Eastern delicacies, live Arabic stations and international cuisines.
There will be plenty to go around at this event so don't forget your appetite!
The venue has indoor & outdoor seating as well decorations throughout for guests to enjoy while celebrating peacefully during night hours without any worries about traffic or other distractions outside.
Reserve a table by calling (02 201 4131)
Enjoy Thai Food at Silk and Spice
The Sofitel Abu Dhabi Corniche's award-winning Thai restaurant serves a family style menu for AED 195, with options such as vegetable green curry and Jasmine rice, pad thai or stir fried chicken with cashew nuts.
Iftar can be enjoyed every day from 7pm until 11 pm except Mondays!
Call (0)2 813 7777 to book a table.
Enjoy Arabian Nights at the Park Hyatt
Indulge in an unforgettable experience at Park Hyatt Abu Dhabi. Enjoy The Arabian Nights-themed Iftar under the stars with a selection of signature dishes including lamb ouzi, veal harees and more from around Africa as well as delicious Arabic desserts!
Plus there is live entertainment so don't miss out on this opportunity to enjoy something truly special while celebrating Ramadan together – book now 24 hours ahead.
Call (054 581 2576) to reserve a table.
Iftar is the daily fast-breaking meal during the Muslim holy month of Ramadan. It is a time to come together with family and friends to break the fast, enjoy a meal, and celebrate the special month.
There are many reasons to celebrate iftar with loved ones. It is a chance to catch up with those you may not have seen during the day as everyone is fasting.
It is an opportunity to bond over a shared experience – everyone is going through the same thing and can empathize with one another.
On top of that, it is simply a lot of fun! From cooking and eating delicious food, to spending time with loved ones.
You might also be interested in,
Best Coffee Shops In Abu Dhabi
Disclaimer: This post may contain affiliate links, by using them it will not cost you any extra, we will receive a small proportion of the sale to keep us writing!