We have been on the hunt for the best pizza in Abu Dhabi and we are happy to say this post will not disappoint.
Whether you like deep pan Chicago style or an authentic Italian thin base with traditional toppings. Not to mention vegan pizzas and extra cheesy to create the ultimate pizza stringiness, we have all the bases covered.
There is no doubt, pizzas are that one food everyone loves. Whilst the Emirate has its fair share of pizzerias, we've whittled it down to the top 9 pizza restaurants in Abu Dhabi.
Get ready to feel hungry!
Best Pizza Abu Dhabi
Dino Bistro Italian Restaurant
Another one of the best pizza restaurants in Abu Dhabi is Dino's in the Pearl Rotana. The multi-award-winning restaurant is known for its casual but authentic setting serving delicious pizzas.
The menu is a pizza lover's dream, with over ten to choose from. Dino's signature pizza has a rich Pomodoro sauce coating a perfect dough base topped with beef carpaccio, black truffles and rocket.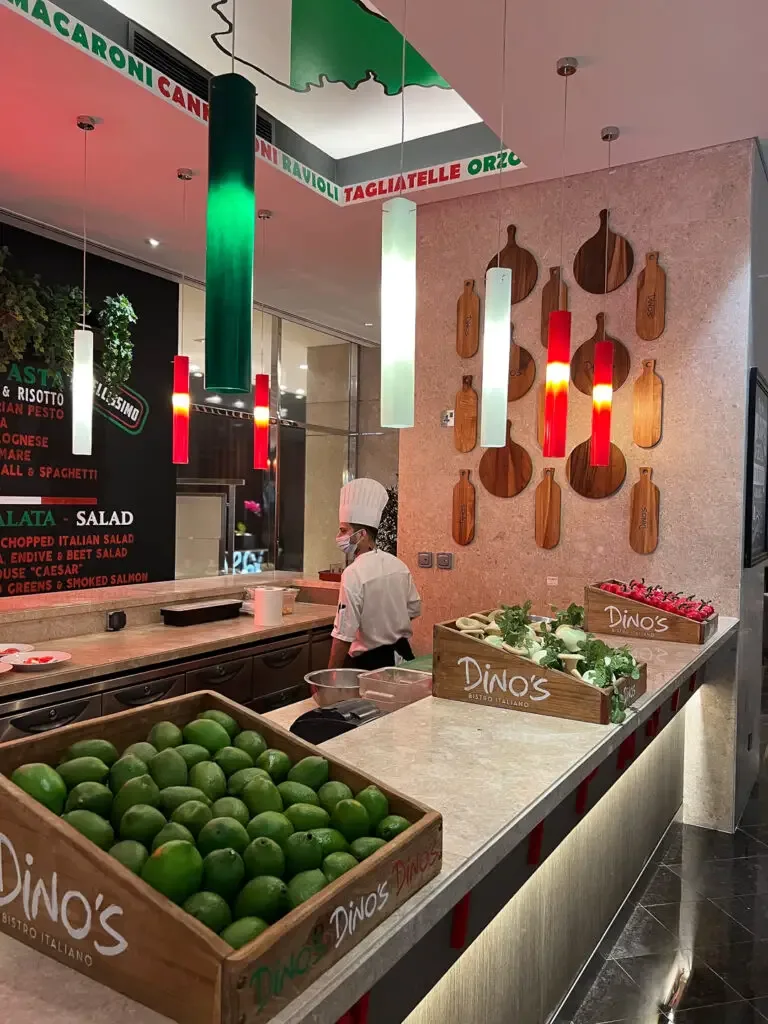 Charcoal pizza comes with Pomodoro sauce, portobello fungi, chicken sausage, mozzarella, and rocket. These two pizzas are the most popular choices.
The business lunch deal is a great opportunity to grab a pizza as part of a deal Monday to Friday from 12:00 pm to 15:30.
Order two courses from the à la carte for 105 AED or three courses for 125 AED.
Location: Pearl Rotana, Al Khaleej Al Arabi Street, Capital Centre-Abu Dhabi
Timings: Monday to Friday, 12:00 pm to 15:30 pm & 18:00 pm to 23:00 pm
Saturdays 12:00 pm to 16:00 pm & 18:00 pm to 23:00 pm
Call: 971-23075551
Diablitos
Although Diablitos is a Spanish restaurant, they make excellent pizzas using the freshest of ingredients on a thin layer of crispy dough.
The open-air restaurant has one of the best roof terraces in the city, overlooking the famous F1 track and Yas marina. Not to mention a great atmosphere, especially when the resident DJ plays his tunes.
The Diablito signature pizza has mushroom, onion and marinated beef strips.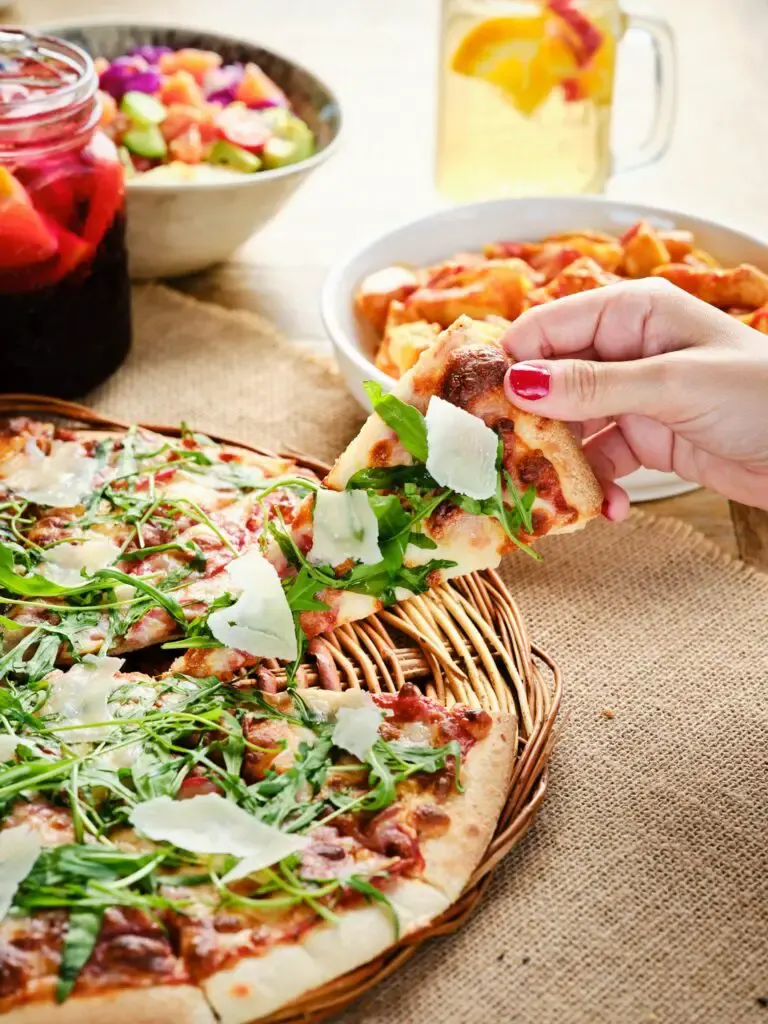 The delicious barbeque chicken, mushroom, and onion pizza is a pretty popular option as well.
On Thursdays, there is a deal from 6 pm which includes any pizza with three house beverages for 99 AED.
Whilst on Sundays, there is 50% off any pizza and drinks are on happy hour prices from 6 pm to midnight.
Location: Diablito Building 6A Yas Marina – Yas Island – Abu Dhabi
Timings: Sunday to Thursday 12:00 pm to 12:00 am
Friday to Saturday, 12:00 pm to 02:00 am
Call: 97125651175
Marco New York Italian
Marco Pierre White is a world-renowned chef and has a deserving place on the list of the best pizza in Abu Dhabi. The interior gives a contemporary look to the suave and sophisticated restaurant.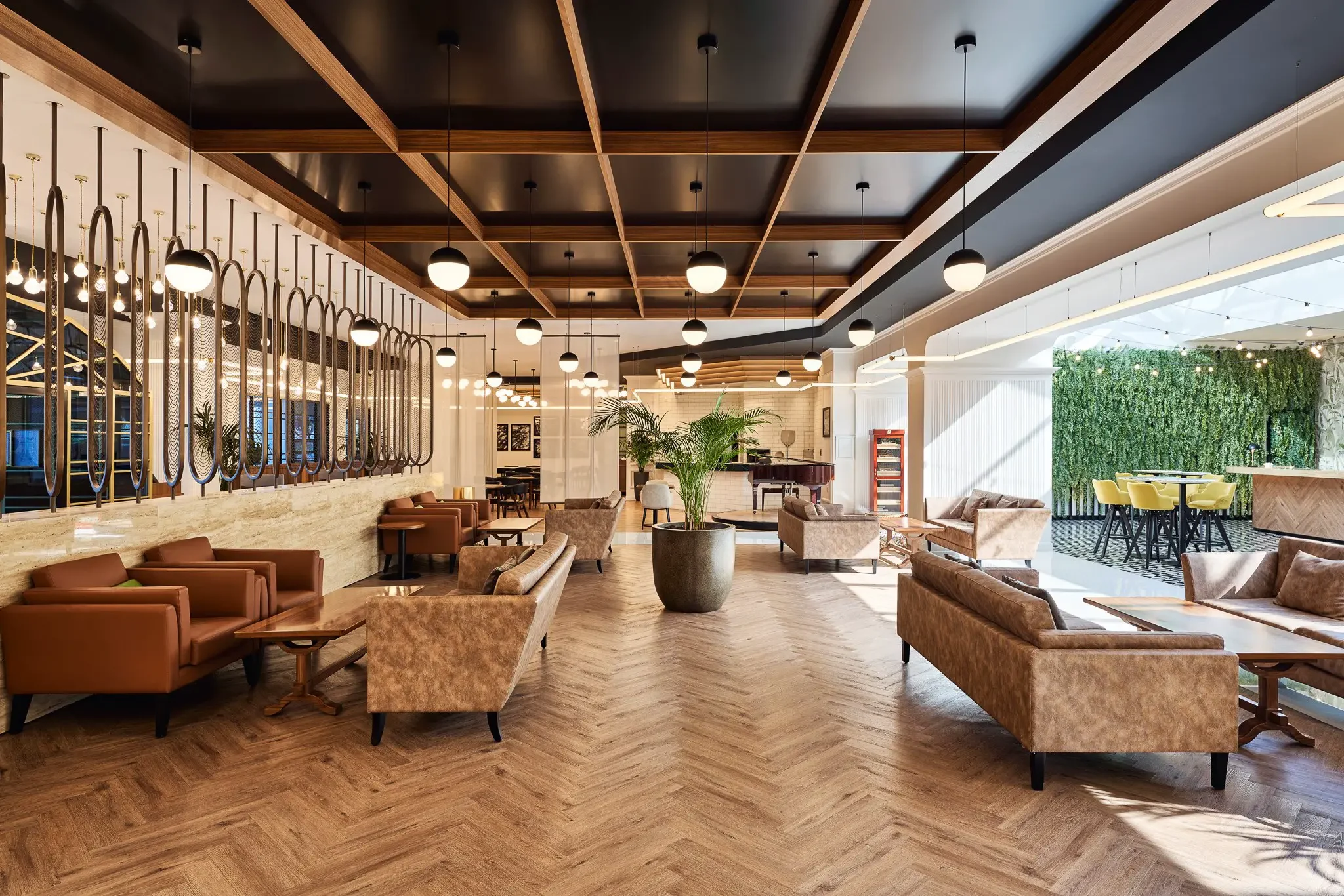 The pizzas have a thin fresh sourdough base and the standout option is the bresaola pizza with mozzarella, arugula leaves, truffle oil, beef bresaola, cherry tomato and parmesan.
Marcos features Mariana, funghi e tartufo, diavolo and many more pizzas, not to mention gluten-free options.
A live pianist brings a classy vibe to the restaurant each night. Marco's special night on a Tuesday is known as 'Pizza E Birra night'. Enjoy unlimited mixed-flavour pizzas and beer from 19:00 to 21:00 for 119 AED per person.
Location: Fairmont Bab Al Bahr- Abu Dhabi
Timings: Monday to Sunday, 12:00 pm to 16:00 and 18:00 to 23:00
Call: 971-26543238
Antonia
Great Italian recipes are passed down from the Nonna or Nonno of the family. That's exactly what happened at Antonia in Mamsha Al Saadiyat. Chef-Owner Simone Federici uses his Italian grandmother's recipes.
The colourful décor gives a modern twist to the Italian restaurant come shop filled with authentic produce.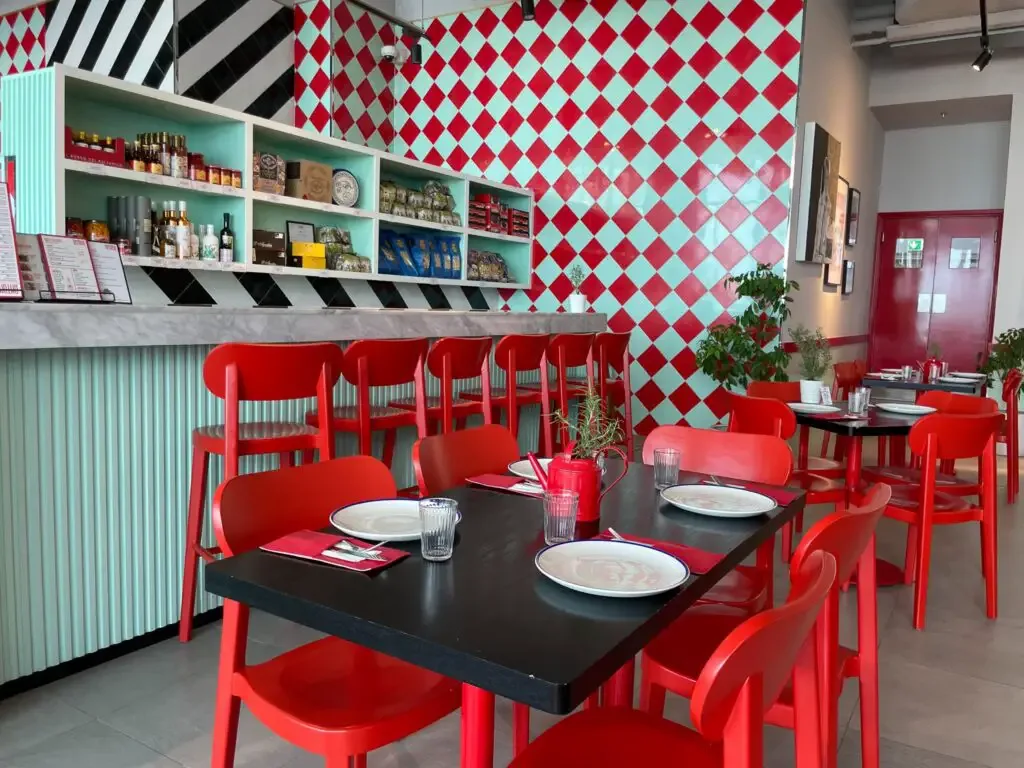 Antonia's secret is the 72-hour fermented pizza dough made with water, rustic Italian flour and olive oil.
The dough is smothered in rich sauces and toppings, making it some of the tastiest pizza in Abu Dhabi. The pizzas are served on a wooden board ideal for sharing with friends or family.
Antonia's pizza has its own style called 'Al Tagio', meaning it is served by the slice, giving customers more control over quantity and customization.
The classic Italian pizzas include margherita, quattro formaggi, divalo and much more. Indulge in signature pizzas like the burrata in a rich tomato sauce, burrata, basil pesto and sundried tomatoes.
Explore other interesting signature pizzas like tartufo e funghi, bresaola and pancetta e patate. There are also vegan and vegetarian pizzas. Soak up the sun on Saadiyat at lunch and take advantage of a pizza deal.
From Monday to Friday between 3 and 6 pm guests can enjoy a half tray of classic pizza and two orange Italian spritzes for 80 AED.
The business lunch is available from Monday to Thursday between 12:00 to 16:00 for 95 AED with water or 125 AED with two house beverages. Get a starter pizza or pasta and an Italian gelato with the deal.
Location: Mamsha Al Saadiyat – Soul Beach – Al Saadiyat Island – Abu Dhabi
Call: 97126672554
Timings: 12:00 pm to 23:00 pm daily
Emmy Squared Pizza Abu Dhabi
Emmy squared pizza throws all the rules out the window, with, you guessed it! Square-shaped pizza!
The fluffy focaccia-like dough has a caramelized crispy cheese coat, also known as frico crust. The pizza is served on top of stainless-steel mesh, giving it a straight-of-the-oven effect.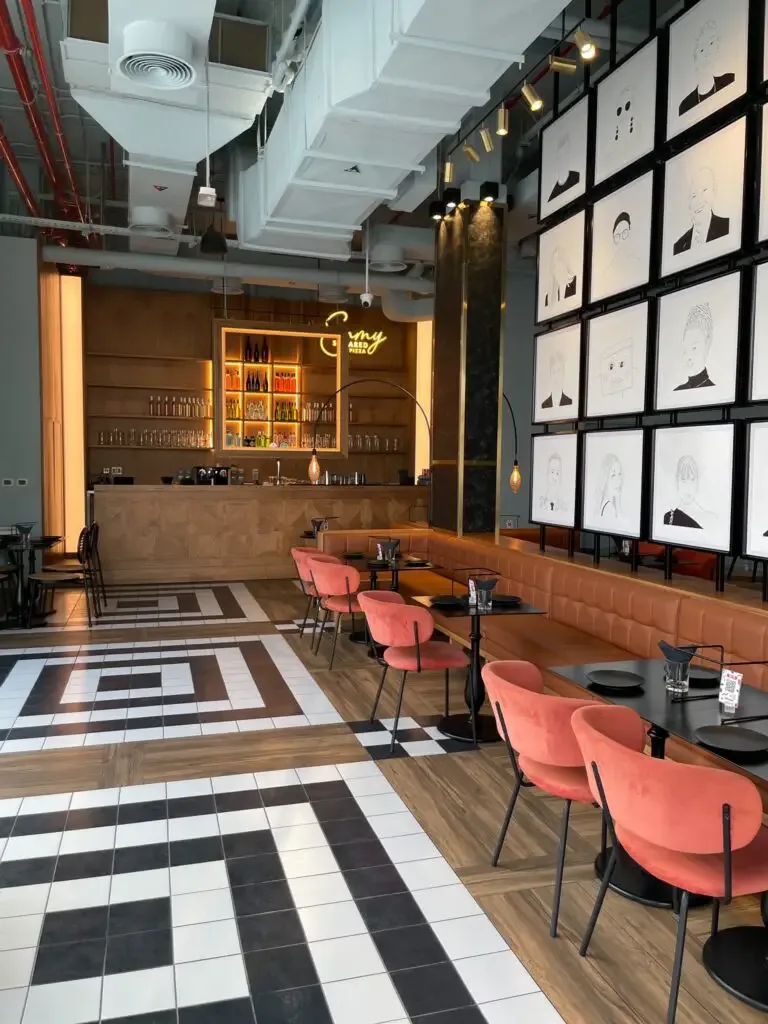 Get lost in the pizza menu with over fifteen options to choose from, ncluding white or red-based pizzas.
We tried the colony pizza with Italian beef pepperoni, pickled jalapenos, and honey. A mouthful of this fluffy meat pizza and an added kick of spice went down a treat.
Location: Yas Bay-Yas Island-Abu Dhabi
Phone: 97122358763
Timings: Sunday to Thursday, 12:00 pm to 12:00 am
Friday & Saturday 12:00 pm to 01:00
Verso
Verso has a vibrant and contemporary interior with an outdoor terrace offering great pizza in Abu Dhabi. Guests can grab a quick al fresco pizza next to the pool.
Watch the chef proudly prepare the pizza in the open kitchen. Choose from over eight types of pizzas made in a Napoletana-styled oven.
Get a taste of fresh seafood with the frutti di mare pizza. Toppings include squid, prawn, clams, octopus, tomato, mozzarella and oregano.
Location: Grand Hyatt Abu Dhabi Hotel, West Corniche Road, Al Bateen, Abu Dhabi
Timings: Monday to Sunday, 12:00 pm to 23:00
Call: 971-25101234
Sopranos
Sopranos is a small and simple pizzeria next to Umm Al Emarat Park and is known for being one of the best pizza deliveries in Abu Dhabi.
Not to mention, Sopranos is well known for its monstrous meter-long pizza. Quality over quantity is what earns Sopranos a place on the list of the best pizza in Abu Dhabi.
The meter-long pizza costs 249 AED and can be divided into three different pizzas. All of these are made in the woodfire oven for extra flavour! Upgrade to a combo for 299 AED and get potato wedges, choco bites and two litres of soda.
Margherita, Hawaiian, vegetarian and spicy chicken pizzas are some of the classic options available.
Spend over 50 AED on a Monday and get a free margarita pizza on the Margarita Monday deal.
Tuesday is a buy-one-get-one-free deal. The first pizza can be any but the free one has to be pepperoni, vegetarian, margarita, or vegan flatbread.
Location: Airport Road – Sheikh Rashid Bin Saeed St – Abu Dhabi
Timings: 13:00 pm to 02:00
Call: 97126418182
Pizza Di Rocco
Pizza Di Rocco is an award-winning restaurant serving artisanal pizzas, all of which are handmade with fresh ingredients and baked to perfection. They are well known for having the best vegan options in town.
With branches in Dubai and Al Ain, it is no doubt it is one of the most loved pizzerias across the UAE. Order any pizza and get a margarita for 10 AED. Another good deal includes a starter, two pizzas and two soft drinks for 99 AED.
Enjoy fungi, margherita, quattro formaggi or diavolo. Or, be more adventurous and try a chipotle cheesesteak, BBQ brisket or a garlic pesto shrimp pizza.
Pizza Di Rocco has over 23 pizzas and 7 vegan options. Not to mention, they have one of the fastest delivery services in the Emirate.
Location: Salam Street, in front of TRA Building Dhafrah – Abu Dhabi
Timings: Sunday to Thursday, 11:00 am to 12:00 am
Friday and Saturday 11:00 am to 02:00 am
Call: 97180076226
Pizza Express
Pizza Express is super successful in the UK and it's no surprise the restaurant is a hit in Abu Dhabi.
Peter Boizot founded Pizza Express in 1965 and wanted to revamp the pizza scene in the UK by creating a casual dining experience.
Pizza Express pride themselves on using the freshest ingredients and evolving its recipes. They have certainly kept up with the vegan trend dedicating an entire menu to the plant-based option!
With over 23 pizzas and 3 bases, there is plenty to choose from. Peter Boizots original 1965 base is still served in restaurants today, with American options being some of the most popular.
The Romana looks rather large, however, it is a lot thinner and has a crispier base. The porcini and truffle is a top choice!
Leggera pizzas are thinner with less dough and salad in the centre, perfect for those watching the calories.
Lunch Deal
The express lunch is a great time to grab a classic pizza for a good price. It costs 52 AED and comes with a soft drink.
Upgrade to a starter plus pizza for 62 AED or 72 AED for three courses. The deal is available daily from 18:00 to 20:00. Salad and pasta options are also on the menu.
Pizza-making parties are a great indoor activity for kids' birthday parties.
With ingredients supplied, kids can handcraft pizza in a fun environment. It costs 68 AED per child.
Location: The Arc Tower – Al Reem Island – The Gate District – Abu Dhabi
Call: 97126660068
Timings: 11:30 am to 23:30 pm daily
The History Of Pizza
Pizza is an Italian dish loved by so many throughout the world. Pizza has a deep-rooted history dating back to the ancient Greeks. The Greeks topped flatbread called plakous with herbs, onion, and garlic.
Whilst ancient Romans ate panis-focaccias which was very similar to the plakous. Both are believed to be the precursors to the creation of pizza.
Raffaele Esposito claimed to be the father of pizza in the late 19th century. However, others suggest it originated in the 18th century. Naples is considered the birthplace of pizza.
Pizza evolved when Italians migrated to the United States when Chicago and New York-styled pizzas were created. Lombardi's Pizzeria was the first to open in the United States in 1905 and from there.
We hope you enjoyed this post about the best pizzas in Abu Dhabi. Did you try any of the pizzas listed? Let us know, we love to hear from you!