For workplaces, schools, and shopping malls, Ramadan timings in Abu Dhabi have been updated to accommodate the fasting period and prayer times.
Muslims observe the holy month of Ramadan on the ninth month of the Islamic calendar. People fast, pray, reflect, and work together as a community during this time.
Timings are considered very significant during the sacred time of the year.
The updated timings mean shorter working hours. However, working hours may vary depending on whether an organization belongs to the public or private sector.
During Ramadan, employees' working hours decrease by two hours per day. As a result, every government organization in Abu Dhabi, Dubai, and the Northern Emirates will have a consistent working schedule from 9 AM to 2:30 PM.
Some organizations take into consideration specific circumstances that may allow individuals to leave earlier, such as having children at home or in school, or, if the person fasting feels unwell.
The city comes alive after sunset. There are tons of shopping opportunities, late-night walks, markets, and traditional Ramadan meals like Iftars and Suhoors.
Ramadan Timings In Abu Dhabi
The UAE's moon-sighting committee has confirmed the Holy Month of Ramadan will begin on March 23. On the 21st of March the Ramadan moon was not sited and so the predicted day was moved by 24 hours.
In a similar fashion to previous years, all public and private sector workplaces, government bodies and entities across the UAE will observe shorter working hours during the month.
Throughout this article, we provide detailed information about the Ramadan timings Abu Dhabi at workplaces, shopping malls, restaurants, public transport, and prayers timings during the holy month.
Also covered are special considerations for non-muslims during this time.
The True Significance Of Ramadan In Abu Dhabi
As far as sacredness, generosity, and blessings are concerned, Ramadan is unsurpassed.
Muslims throughout the world abstain from eating, drinking, and smoking during Ramadan, the ninth month of the Islamic calendar.
As one of the five pillars of faith, Muslims cannot consume food or drink from dawn to dusk.
During this time, Muslims commemorate Muhammad (PBUH), who received the revelations that became the Qur'an.
Ramadan Timings Abu Dhabi In Public Sectors
Public Sector workplaces in Abu Dhabi, Dubai, and the Northern Emirates have a consistent working schedule from 9 AM to 2:30 PM.
In Islam, Friday is generally a day of prayer and reflection.
Since weekends now consist of Saturday and Sunday instead of Friday and Saturday. Fridays are currently working days.
As a result, Ramadan timings in Abu Dhabi for Friday are three hours, from 9 AM to 12 PM.
The flexibility to work from home on Friday is particularly beneficial to employees who travel a long distance to get to work, especially if they are fasting during Ramadan.
However, the flexibility to work remotely is entirely at the organisation's discretion.
Ramadan Timings Abu Dhabi In Private Sectors
As part of Ramadan, private sector workplaces in Abu Dhabi and other Emirates scale back working hours by two hours.
Some companies may request additional working hours, at most two hours per day unless it is essential to prevent severe loss or accident, not exceeding 144 hours per three-week period.
Employees with technical requirements may not be liable for overtime pay, as made official by the Ministry of Human Resources and Emiratisation (MOHRE).
Employees eligible for overtime may request an additional payout from the employer if their contract states so.
If employees work more than the hours set in their work contract during Ramadan, their employer should compensate them with overtime.
According to Article 19(2) of the Employment Law, employees who work overtime will receive a 25 per cent bonus on their basic salary.
Ramadan Timings For Schools In Abu Dhabi
School hours across Abu Dhabi and the neighbouring Emirates are reduced during the holy month of Ramadan.
Regular school days are typically seven hours. During Ramadan, it is reduced to five hours and three hours on Fridays.
There is a substantial reduction in homework during Ramadan to encourage children to spend more time praying with their families.
Parents whose children use the school bus pick-up and drop-off services are encouraged to reach out to the teacher for information regarding class specifics and bus timings.
Ramadan Timing In Abu Dhabi For Shopping Malls
Ramadan brings great sales, limited-time offers, and tons of kid-friendly activities in shopping malls around the Emirates of Abu Dhabi.
Malls usually open at 10 AM and close around 1 AM during the holy month of Ramadan.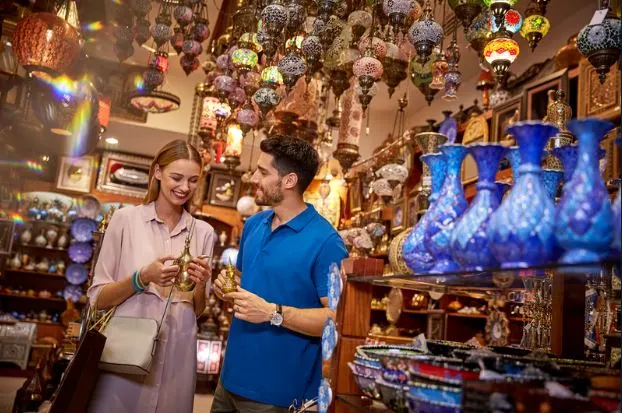 The Ramadan season is a time of caring, sharing and showing gratitude. It's customary to give a box of traditional Iftar sweets to friends and co-workers. Here are mall opening times.
Shopping Malls In Downtown Abu Dhabi
Abu Dhabi Mall Ramadan timings: 10 AM to 12 AM (Sunday to Thursday)
10 AM to 1 AM (Friday and Saturday)
Location: Al Zahiyah – Abu Dhabi – United Arab Emirates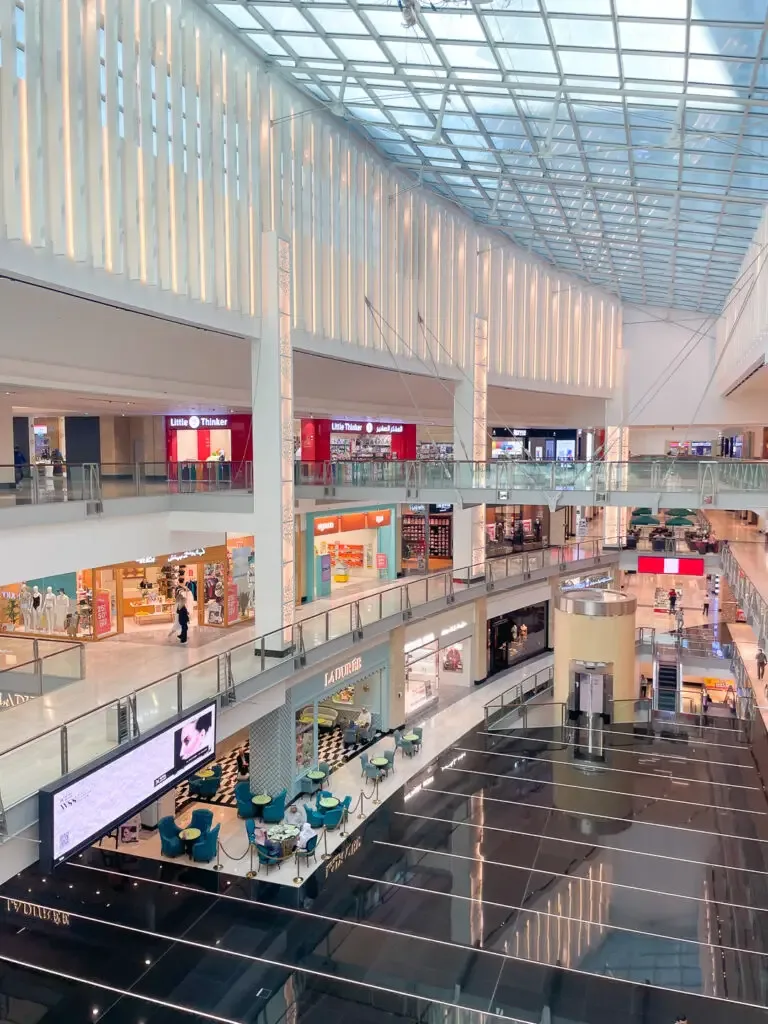 The Mall At World Trade Centre timings: 10 AM to 1 AM (Monday to Sunday)
Location: F9Q4+CM5 – Al Danah – Zone 1 – Abu Dhabi – United Arab Emirates
Marina Mall timings: 10 AM to 1 AM (Sunday to Thursday)
10 AM to 2 AM (Friday and Saturday)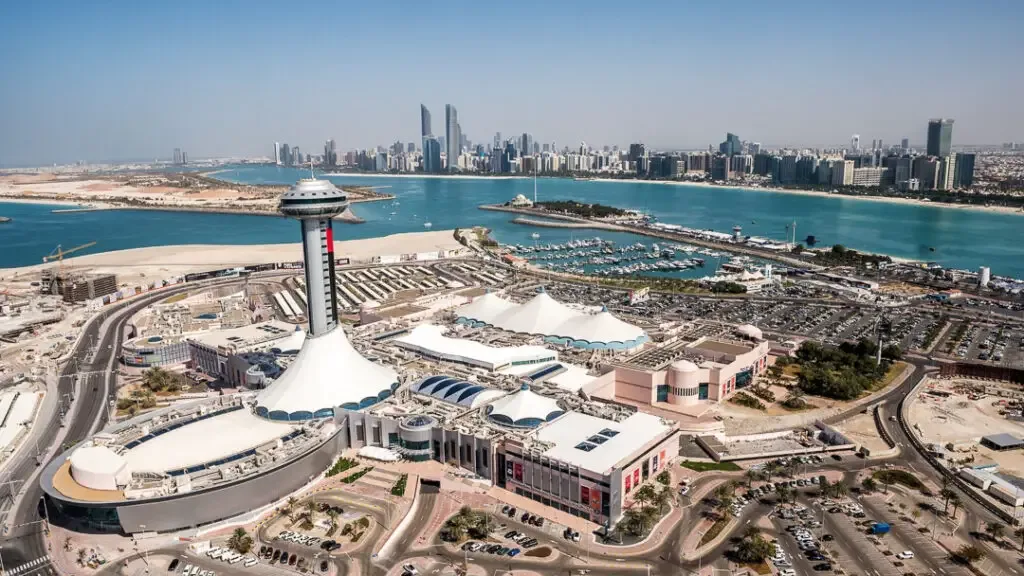 Location: Al Marina – Abu Dhabi – United Arab Emirates
The Galleria Al Maryah Island timings: 10 AM to 1 AM (Sunday to Thursday)
10 AM to 2 AM (Friday and Saturday)
Location: Al Maryah Island – Abu Dhabi Global Market Square – Abu Dhabi – United Arab Emirates
Al Wahda Mall timings: 10 AM to 12 AM (Sunday to Thursday)
10 AM to 1 AM (Friday and Saturday)
Location: Al Asalah St – Zone 1E19 – Zone 1 – Abu Dhabi – United Arab Emirates
Khalidiyah Mall timings: 10 AM to 1 AM (Monday to Sunday)
Location: Al Khalidiyah – Abu Dhabi – United Arab Emirates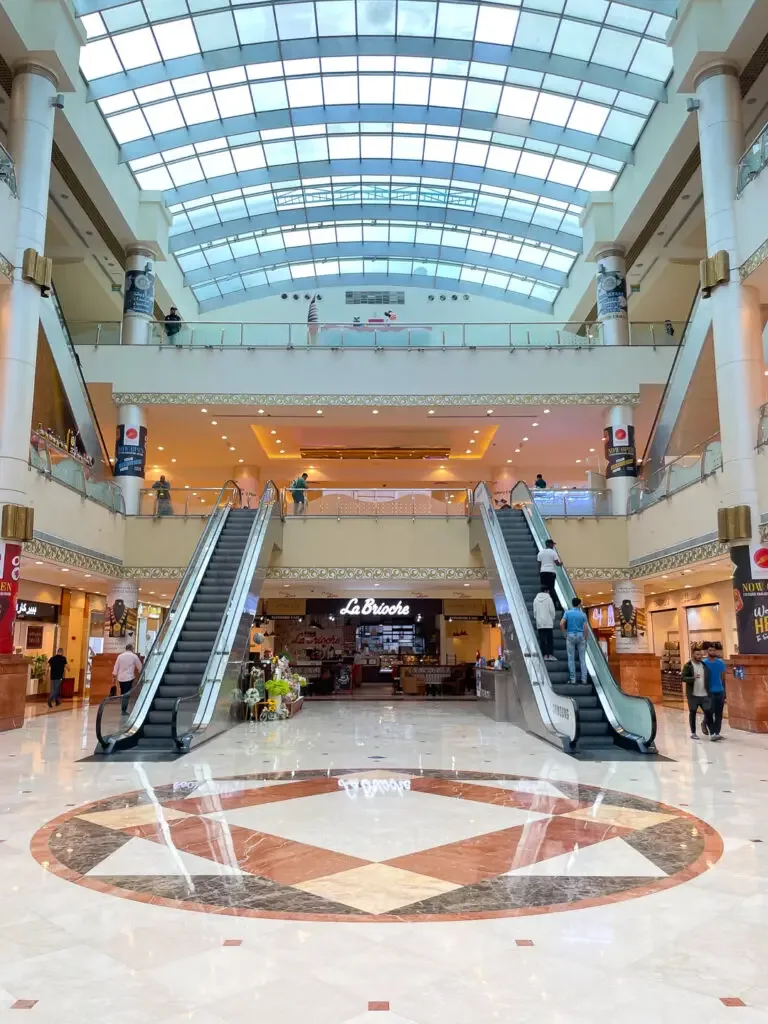 Mushrif Mall timings: 10 AM to 1 AM (Monday to Sunday)
Location: Al Zafranah – Abu Dhabi – United Arab Emirates
Shopping Malls Away From Abu Dhabi City Centre
Yas Mall: 10 AM to 1 AM (Monday to Sunday)
Location: Yas Island – Abu Dhabi – United Arab Emirates
Deerfields Mall timings: 10 AM to 1 AM (Monday to Sunday)
Location: Al Bahyah – Abu Dhabi – United Arab Emirates
Bawabat Al Sharq Mall timings: 10 AM to 1 AM (Monday to Sunday)
Location: Bani Yas – Baniyas East – Abu Dhabi – United Arab Emirates
Dalma Mall timings: 10 AM to 1 AM (Monday to Sunday)
Location: Abu Dhabi Industrial City – ICAD I – Abu Dhabi – United Arab Emirates
Al Raha Mall timings: 10 AM to 3 PM and 6 PM to 1 AM (Monday to Sunday)
Location: Al Raha – Abu Dhabi / Dubai Highway- Abu Dhabi – United Arab Emirates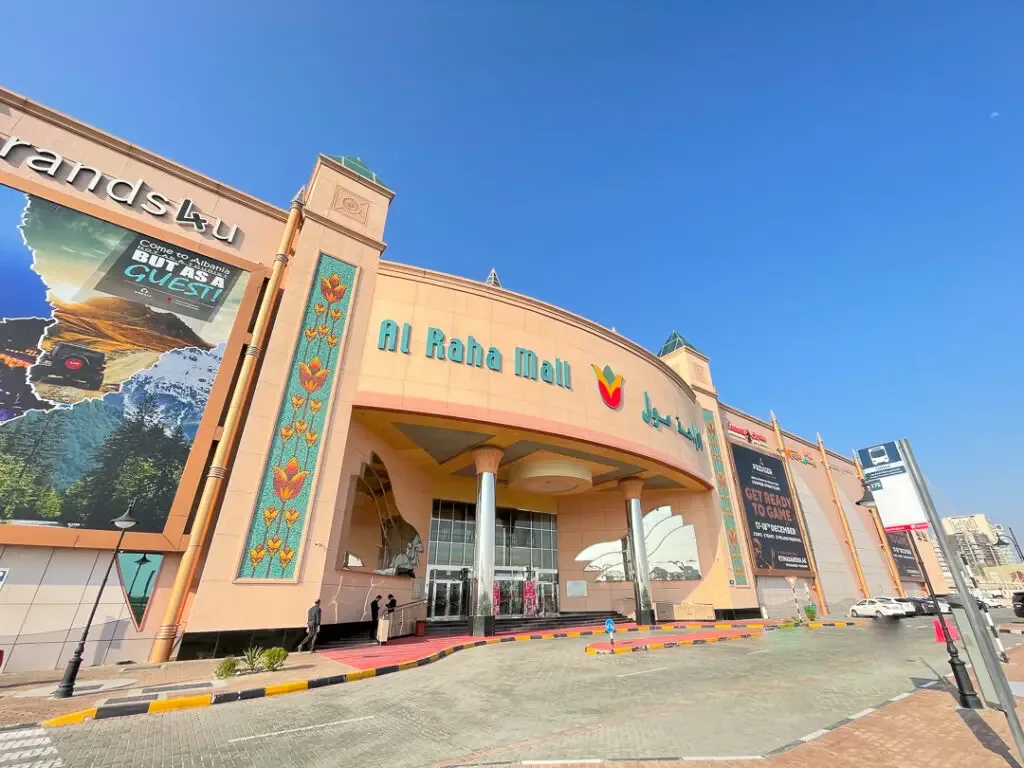 As an alternative to shopping malls, spend a day visiting beaches after Iftar or treat your family to cake from one of the many cafes scattered around the city.
Ramadan Timings Abu Dhabi For Restaurants
Abu Dhabi and the other Emirates in the UAE have become more lenient about fasting over the past few years. As a result, shopping malls no longer cover food courts and eateries with drapes.
However, a vast majority of standalone restaurants and dining venues remain closed during the day throughout Ramadan. However, those in shopping malls and hotels tend to stay open until the early hours.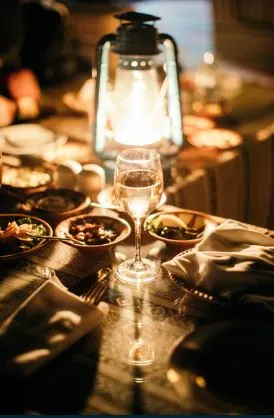 We highly recommend making reservations before going to a restaurant during Ramadan, especially in the evenings as fasting ends at sunset.
If you plan to visit a restaurant during the day, eat at the establishment or in a permitted dining area.
Restaurants open in the day during Ramadan
Ramadan Timings Abu Dhabi For Groceries And Supermarkets
The timings of Ramadan in Abu Dhabi do not affect grocery stores or supermarkets.
However, small convenience stores, also known as Baqalas, spread throughout Abu Dhabi's city centre, and significant areas close for about 30 minutes approximately during prayer times.
The malls' supermarkets stay open according to the shopping malls' timings.
Public Transport Timings during Ramadan In Abu Dhabi
Public Bus Ramadan Timings
Almost all routes in Abu Dhabi and Al Ain remain unchanged in terms of frequency and timing. However, the frequency of some buses in Abu Dhabi and Al Ain is likely to vary slightly.
Public bus services in Abu Dhabi operate weekly between 5 AM and 12 AM. However, some services run 24 hours a day. The routes are A1, A2, 22, 54, 65, 67, 101 and 110.
Public Bus services operate from 6 AM to 12 AM in the city of Al Ain and its suburbs.
Service hours for Abu Dhabi Express services are from 6 AM to 11 PM during weekdays and 6 AM to 1 AM during weekends.
For information on boarding buses and routes in Abu Dhabi
Taxis During Ramadan
There may be some difficulties getting a taxi. Most taxi drivers observe Ramadan, so there is a high possibility they will be fasting.
In order to book a taxi in advance, download the taxi app available for Android and iOS mobile devices.
Ramadan Timings Abu Dhabi For Private Vehicle Parking
Paid parking is available Monday through Saturday between 8 AM to 12 AM, with free parking on Sundays.
During Ramadan, Muslims can park for free for up to 45 minutes after the call for prayer around mosques.
In order to avoid penalties, do not engage in illegal parking. This includes parking in car spots for people with special needs, double parking, obstructing traffic and blocking fire hydrants and zebra crossings.
Standard parking rates: AED 2 per hour or AED 15 per day.
Premium parking rates: AED 3 per hour with a maximum of 4 hours.
Ramadan Prayer Time Abu Dhabi
Salah, or the daily five prayers, is a religious obligation for Muslims worldwide. They are obligatory prayers throughout the day, from dawn to dusk.
Fajar: Fajar prayer begins at dawn and ends at sunrise.
Dhur: It starts around noon and ends at the end of the afternoon.
Asr: During the afternoon, just before sunset, comes the Asr prayer.
Magrib: It begins at sundown and ends at the start of the night.
Isha: The Isha salah takes place during the night and ends shortly before dawn.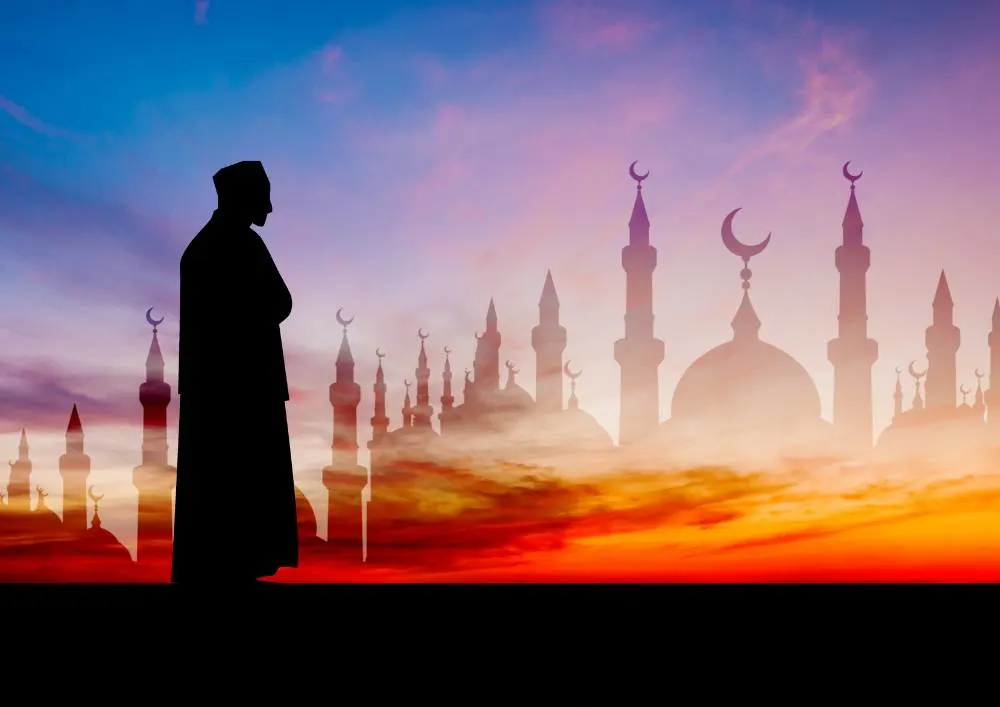 Ramadan marks one of the most sacred times of the year for Muslims to attend the mosque and pray for several hours. Aside from the five daily prayers that make up the core of Islam, Muslims recite a special blessing at night called Taraweeh.
For more information on prayer timings and mosque locations
Estimated Abu Dhabi Ramadan Timings
Sheikh Zayed Grand Mosque Ramadan Timings Abu Dhabi
The most prominent mosque in the country is the Sheikh Zayed Grand Mosque, frequented by millions of worshippers every year.
The main hall of the mosque can accommodate around 7000 people. While the entire mosque can accommodate 40,100 worshippers at a time. There are two smaller prayer halls, one for women, each capable of holding 1500 people.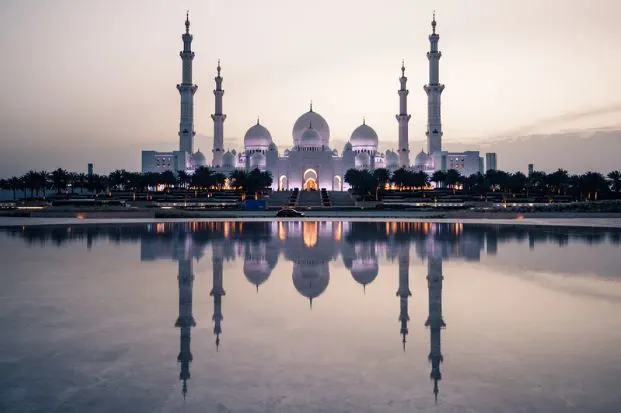 During Ramadan, the mosque continues its role as a cultural centre by welcoming visitors, which is considered one of the world's most important religious and cultural tourist destinations.
While visiting the Grand Mosque, it is mandatory for both men and women to adhere to the dress code and cover their shoulders and knees.
The timings of the mosque during Ramadan are as follows:
Saturday to Thursday Timings: 10 AM to 6 PM and 9:30 PM to 1 AM
Friday Timings: 3 PM to 6 PM and 9:30 PM to 1 AM
For Tahajjud prayers during the last ten days of the month, visiting hours will end at 11.30 PM, all through the week, including weekends.
Discover other beautiful mosques around Abu Dhabi.
Ramadan Timings Abu Dhabi For Iftar
Iftar is a religious practice observed during Ramadan and is often observed by the entire Muslim community as people gather together to break their fast.
A meal is eaten by Muslims at sundown, just after the call to Maghrib prayer, in order to break the daily fast.
For updated information on prayer and Iftar timings
It is a matter of personal preference regarding what type of food one consumes at Iftar. At hotels and restaurants, most of the food is Middle Eastern. Fattoush, grilled meats, kibbeh, fatayer, tabbouleh, and sweets are among the dishes.
Those who work at or after sunset are usually given Iftar as a gift. Cab drivers and workers who are constantly on the move throughout the day often receive food boxes from hotels and restaurants.
Whether visiting during Ramadan or living in Abu Dhabi, experiencing Iftar is a fantastic experience. It is usually served between 6:31 PM and 6:44 PM.
Check out places to experience Iftar!
Ramadan Timings Abu Dhabi For Suhoor
The pre-dawn meal, Suhoor, is a significant part of Muslims' Ramadan rituals. Prior to dawn, fasting for the day begins after this meal.
Suhoor is a chance for practising Muslims to load up on calories for the day.
A typical Suhoor meal contains eggs, Greek yoghurt, oats, beans, dates, lentils, meat, and chicken. These foods are high in protein, which is important when fasting.
Muslims usually eat Suhoor at home. However, some like to dine out with friends and family. Seeing and experiencing the tradition is another fantastic experience.
Imagine waking up in the midst of the night for a delicious breakfast. It is usually available between 9 PM and 2 AM.
Take a look at some Suhoor spots in Abu Dhabi during Ramadan.
Ramadan: What Does It Mean For Muslims
Ramadan is a month of fasting observed by Muslims. It's a time of fasting, prayer, reflecting, and bringing people together.
Muslims in Abu Dhabi are encouraged to practice mindfulness, compassion, sacrifice, and empathy during Ramadan by engaging in acts of generosity and compulsory charity (zakat).
A lunar sighting committee confirms Ramadan begins roughly ten days earlier on the Hijri calendar every year than on the Gregorian one.
In recent years, Abu Dhabi has become a little more liberal in its approach to Ramadan. Hence, tourists and non-Muslims continue to have access to coffee shops and restaurants.
When observing Ramadan in Abu Dhabi, the city comes to life post-sunset. Suitable for late-night walks, Ramadan markets, traditional meals such as Iftars and Suhoors, and tons of shopping.
What To Wear During Ramadan In UAE
Ramadan is undoubtedly an auspicious month for the UAE. However, in order to respect Muslim culture, the dress code during the sacred time should be more conservative.
Despite the ease of the rules in recent years, it is still important to respect the culture and traditions to the fullest extent possible.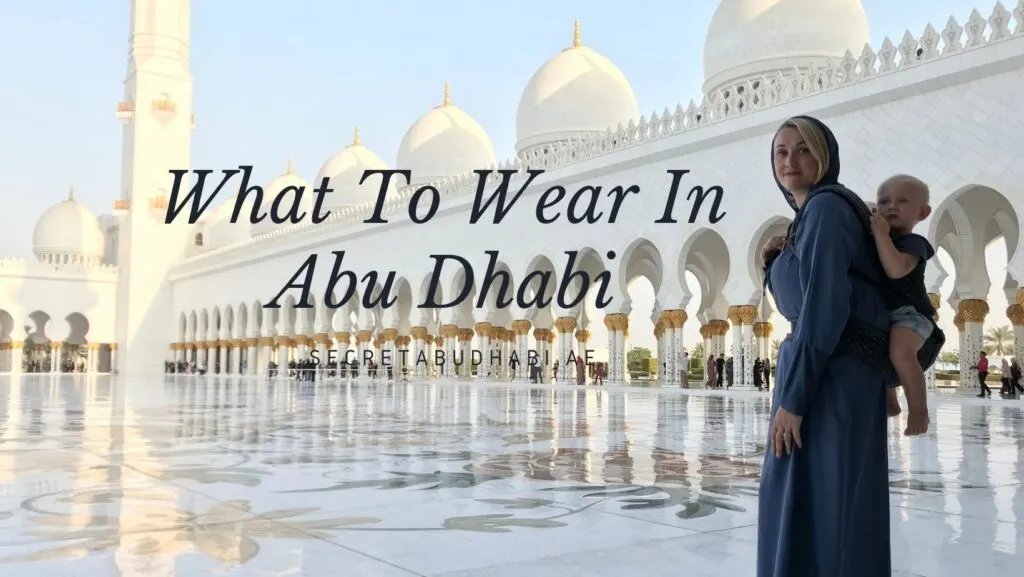 The best clothes to wear during Ramadan are lightweight garments covering the shoulders, waist, and knees.
Locals may be offended by clothing that they perceive as too tight or revealing, especially during the holy month.
Long flowing dresses are fabulous for ladies to keep cool, while linen trousers and shirts do the same for guys.
Check out this article on what to wear in Abu Dhabi.
Facts About Ramadan And Islam
Islam recognizes Ramadan as one of its five pillars. Salat, Shahada, Zakat, and Hajj are the other four pillars.
When someone gets sick during Ramadan and can't fast, they can make up the fast after they recover.
Due to the long daylight hours in polar regions, Muslims fast for more extended periods each day exceeding 20 hours.
The month of Ramadan is a period for generosity and giving. Therefore, it is gratifying to show compassion and conduct charity.
Considering today's birth rates and conversions to Islam, it is the world's fastest-growing religion.
1.6 billion people believe in Muhammad and Allah, making it the world's second-largest religion after Christianity.
Islam is known to have been founded by Muhammad.
Approximately 6,236 verses, or suras, are found in the Qur'an. Early Muslims memorized the Qur'an and recited it to multiple scribes. This was the method used to mass-produce the Qur'an.
The Qur'an frequently mentions Mary, Jesus' mother, more often than in the New Testament. Furthermore, she is the first and only woman identified by name in the Qur'an.
Islam means surrender. Muslim means someone who peacefully surrenders to God.
There are 99 names of Allah, each with a different meaning.
Approximately 2.5 million pilgrims travel to Mecca every year for Hajj. Muslims are required to make the religious journey at least once in their lives as part of The Five Pillars of Faith.
Pakistan, India, Bangladesh, and Indonesia are the countries with the highest number of Muslims.
Arabs make up 15% of all Muslims.
The Islamic world is responsible for many discoveries, including coffee.
Do's and Don'ts When Spending Ramadan in Abu Dhabi
There is nothing quite like a visit to Abu Dhabi and other cities in the United Arab Emirates during Ramadan.
All newcomers to the city should know Ramadan is the holy month of the UAE. However, here are some things to remember when visiting Abu Dhabi and other Emirates during Ramadan.
Ramadan Do's
Celebrate Ramadan with Muslim friends and colleagues and wish them a blessed month. It is customary to say 'Ramadan Kareem' during the holy month.
Try fasting for a day. You can better understand Muslim colleagues and friends.
Be patient. A person fasting might be less productive and feel drowsy at work.
It is courteous and respectful to accept food and drinks during Iftar.
Ramadan Don't's
Whether you follow Islam or not, avoid eating, chewing, drinking, and smoking in public.
Make sure you don't dress inappropriately. Wear modest clothing.
If you are near someone fasting, don't play loud music. It is permissible to use headphones as long as others cannot hear the music.
If all the rules seem overwhelming, don't worry. Ramadan is a time of peace and tranquillity, so take advantage of it.
Ramadan Timings Abu Dhabi Frequently Asked Questions
How does the United Arab Emirates observe Ramadan?
Islam requires Muslims to avoid food and drink from dawn until dusk during Ramadan. The practice of fasting is one of the five pillars of Islam.
What is the start date of Ramadan in Abu Dhabi?
There is a possibility Ramadan will take place from March 22 to April 21 based on the sighting of the moon.
What happens after Ramadan?
A new moon sighting marks the beginning of the Eid ul-Fitr celebrations. Muslim communities gather to pray, feast, exchange gifts, and celebrate the month of discipline and restraint.
Why do Muslims celebrate Eid-ul-Fitr?
Eid-ul-Fitr, one of the two official holidays of Islam, takes place at the onset of the new Islamic year. The religious holiday marks the end of Ramadan's fasting period.
Does Ramadan follow the exact dates every year?
Since dates depend on the moon's sighting, they may be different every year. As per the Gregorian calendar, Ramadan advances by 10-11 days every year.
Is it true Abu Dhabi restaurants are closed during Ramadan?
It is common for most restaurants to close during the daytime and open right after sunset until the wee hours of the morning.
However, a few restaurants stay open during Ramadan for dine-in and takeaways. In addition, malls and hotel restaurants are usually available during the day.
Do Abu Dhabi hotels serve alcohol during Ramadan?
During Ramadan, there may be some restrictions on alcohol consumption for non-Muslims in Abu Dhabi.
Hotels rarely sell alcohol during the day other than in bottle shops where non-Muslims can buy it. A variety of bars and establishments serve alcohol after Iftar.
Is Abu Dhabi's club scene open during Ramadan?
The bars and pubs will probably remain open, However, they will only serve alcohol indoors or after sunset. Furthermore, there will be no loud sounds or live music in pubs or bars.
Can non-Muslims observe Ramadan during the holy month?
Yes, A non-Muslim can observe Ramadan. A person who fasts during Ramadan abstains from food and drink from dawn until sunset, including water and chewing gum.
Muslims should consume a pre-dawn meal called suhoor. Although it often resembles breakfast, some cultures may include more dinner-like foods as part of the meal.
Do children have to fast during Ramadan?
Children under puberty, the elderly, pregnant women, nursing mothers, and travellers do not need to fast.
What is the average number of prayers Muslims offer during Ramadan?
The act of praying, or salat, is very crucial in Islam. Five times a day, Muslims should pray – at dawn, noon, mid-afternoon, sunset, and evening.
During the holy month of Ramadan, they have an additional prayer called Taraweeh that follows after Isha, the evening prayer.
To Sum Up Ramadan Timings Abu Dhabi
The month of Ramadan does not simply revolve around fasting and restrictions. Enjoying and learning about traditions and cultures is part of the experience.
There are fewer working hours for expats and locals in the region, which means more free time for family and rest.
Those residing or visiting the region can make use of the opportunity to discover what Abu Dhabi is about.
Partake in celebrations around the city by visiting friends, attending Iftars and Suhoors or going sightseeing around Abu Dhabi, including Yas Island.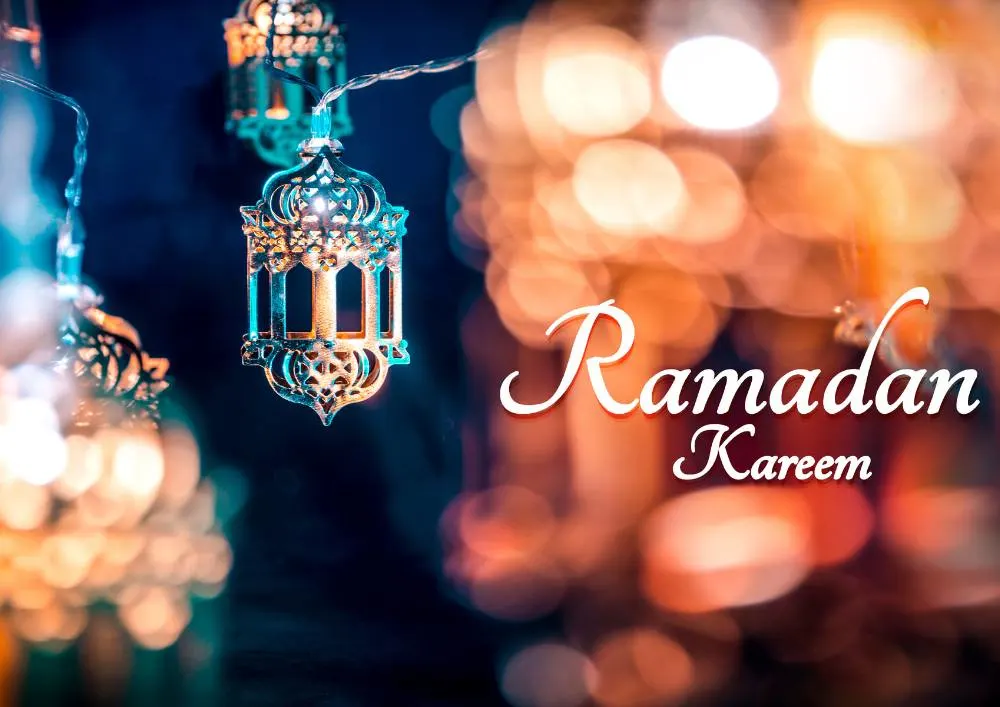 We hope this article on Ramadan timings in Abu Dhabi has been helpful. Feel free to connect with us via email using the information in the contact section. If there is anything we may have missed or if you have anything you would like to contribute.
We have put together a list of the most popular staycations in Abu Dhabi and the neighbouring Emirates for those looking to spend Eid in the UAE.
You may also like:
Disclaimer: This post on Ramadan timings in Abu Dhabi may contain an affiliate link. It will not cost you any extra to use it, however, we may receive a small percentage of the purchase to keep us writing!