There are an abundance of gyms in Abu Dhabi and we found a handful of ladies only options. Finding the right gyms that suits all of your needs can be challenging – rest assured we have everything covered!
Of the 10+ gyms in Abu Dhabi for ladies we found, many offer classes and workout programmes. Some of the popular classes include yoga and pilates.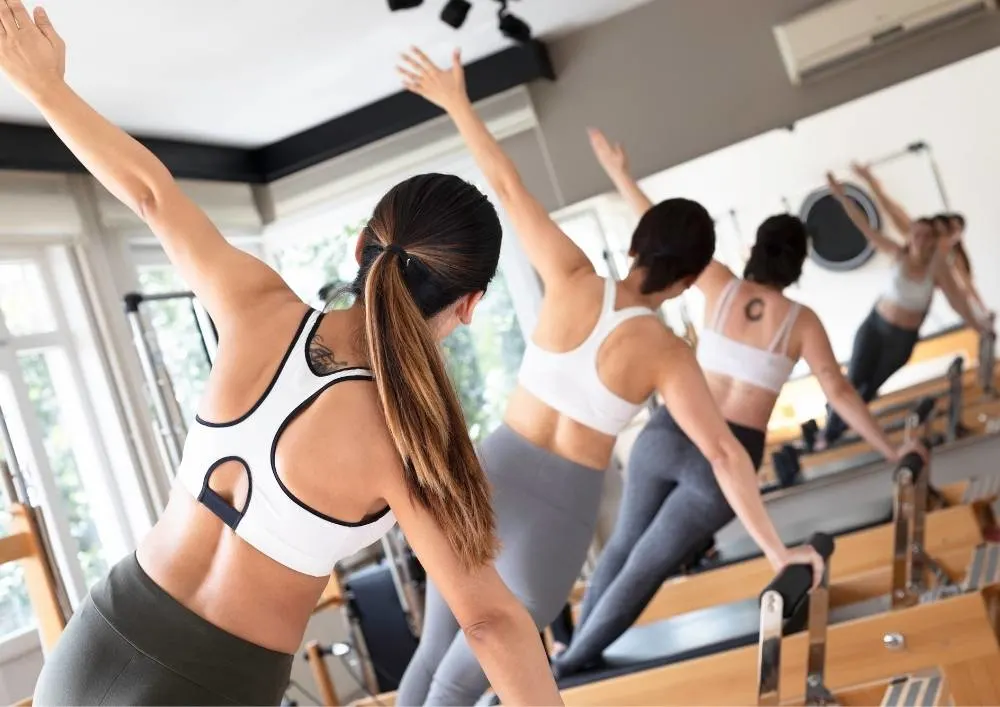 Whether you're busy with a career during the week, a stay-at-home mom or even retired, we are sure you will find something you need in the best gyms in Abu Dhabi for ladies.
In my country I use to walk everywhere. However in Abu Dhabi, especially in the warmer months driving a car is the only option. It is easy to get out of shape quickly. Getting to the gym regularly can resolve the environmental issues.
Best Ladies Gym In Abu Dhabi
Energy Plus Gym
Energy Plus is a community-minded gym that creates a workout environment and will bring you closer to your goals.
The facility boasts over 20,000 square feet of fitness equipment, state-of-the-art technology, boxing facilities and an Olympic-size swimming pool.
The first thing you'll notice about this venue is how well maintained the equipment is and how hygienically clean it is.
With the top-of-the-line gym equipment, you can also monitor your heart rate live on the LED wall display to keep pushing yourself.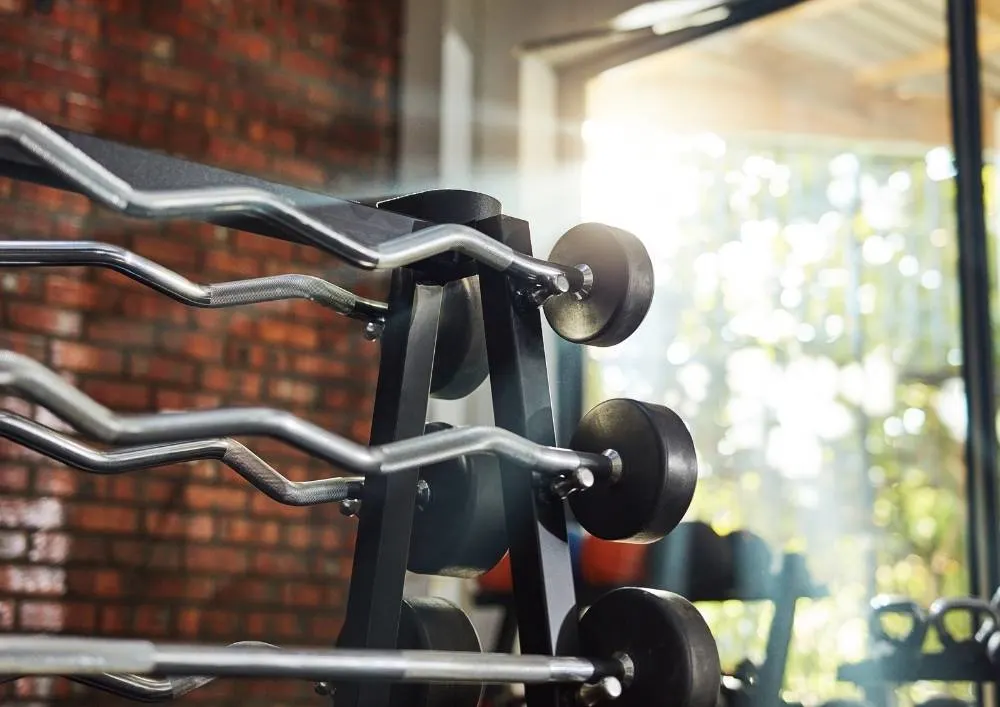 While this gym is open to both men and women, there is also a women's only access section.
The trainers are carefully selected to push clients harder and help achieve their goals by picking the strongest personalities out of all.
Below are some of the classes on offer to women. Clients also have the freedom to create a custom workout program with their trainers, tailored to their individual goals.
E45 | BRAZILIAN BUTT
Energy camp
Burn+
Core and Conditioning
E+Gainz (legs and shoulders, chest and back, biceps and triceps)
Recovery+
E+ EXO and,
E+ HIIT LADIES
Timings: 6 AM to 11 PM (Sunday to Friday) and 8 AM to 10 PM (Saturday)
Contact information: +971 2 66 68998
Location: First Floor, Al Forsan Village, Above Spinneys Khalifa City A – Abu Dhabi
Abu Dhabi Ladies Club
Abu Dhabi Ladies Club is a first-of-its-kind recreational facility for women offering a wide variety of amenities. The club offers social and sports activities as well as fitness options such as group exercises, personal training and lots more.
Being a well-equipped ladies-only gym with ample space and equipment, they offer an array of group fitness classes in Abu Dhabi.
Group exercise routines like kettlebell training, pilates, Les Mills, and TRX are a few popular workout routines.
Once you sign up, you could also try ranking, a type of cardio fitness exercise that helps strengthen the upper body.
If you've been a CrossFit fan, but you'd like to try something improvised and similar for a change. Take advantage of the Go Max program.
Abu Dhabi Ladies Club has a well-equipped ladies-only Royal Gym with ample space and equipment.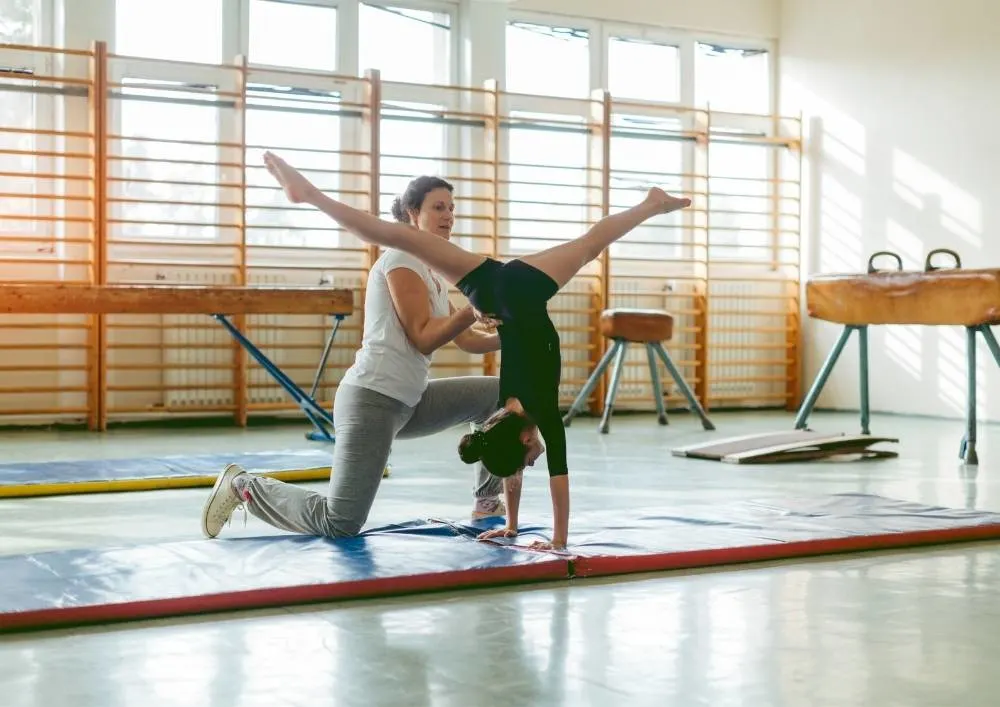 It is one of the most convenient ladies gyms in Abu Dhabi for residents of Al Maqtaa and the surrounding areas due to its location.
Timings: 6 AM – 10 PM (Monday to Thursday), 8 AM – 6 PM (Friday and Saturday) and 9 AM – 9 PM (Sunday)
Contact information: +971 2 679 0299
Location: 15 street, Al Maqta, Abu Dhabi
Inspire Sports Ladies Club
At Inspire Sports, clients can enjoy a variety of sports presented by certified professional instructors in a comfortable and safe setting.
They offer ballet, Zumba, hip hop, gymnastics, group fitness, dance fitness, indoor cycling, pilates, yoga, personal training, nutrition and weight loss programs. Not to mention kids camps, tennis, spa and wellness services.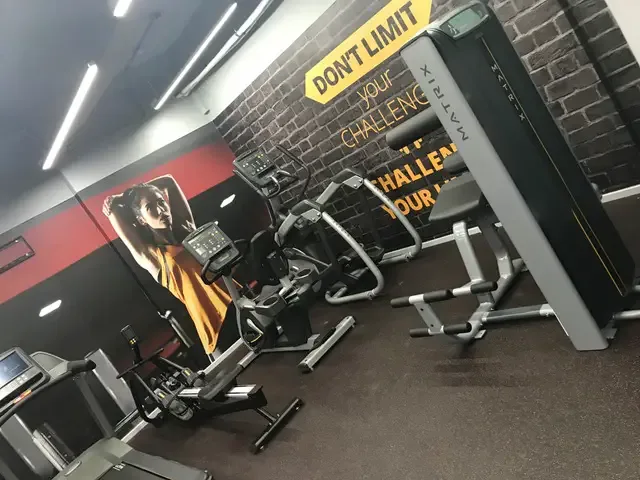 The Trip, the renowned spinning class by Les Mills, is the highlight of this ladies-only gym.
Other top workout programs at this Arabian award-winning ladies-only gym include:
BODY ATTACK
BODY PUMP
LM TONE
BODY COMBAT
GRIT
Timings: 9 AM – 10:30 PM (Monday to Sunday)
Contact information: +971 50 157 5508
Location: Al Mushrif, Abu Dhabi
Adrenagy Ladies Club
For women looking to get in shape, Adrenagy ladies' club is another good choice. The staff members are highly qualified and can offer expert advice on working out.
When walking into Adrenagy, you feel a sense of Girl Power with the pink energy! The gym space is not the biggest, however it's good enough for a thorough workout.
We recommend avoiding timings when there are a lot of people. After work hours tend to be the busiest.
In comparison to other gyms, this one maintains a very high standard of equipment quality and hygiene.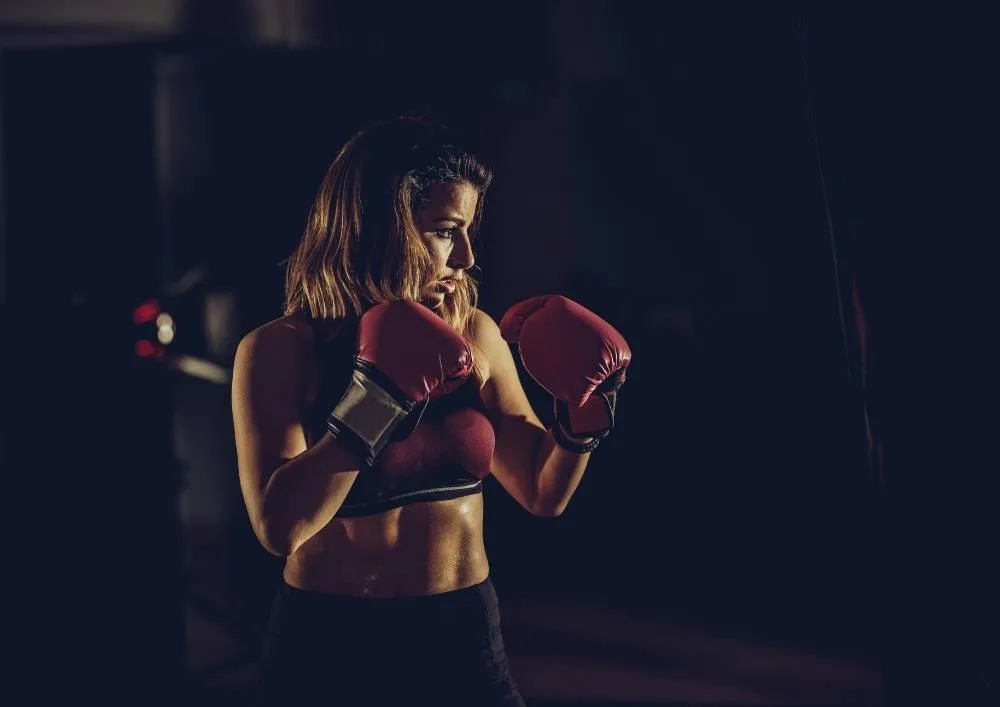 There are many different classes available such as boxing, tabata, zumba which is a dance workout that incorporates African music with leg exercises.
Clients love the boxing classes in the studio with professional boxing bags. It is recommended you purchase your own gloves as a precautionary measure.
Class times may vary, so it is best to contact them before attending. You also have access to a certified trainer who works closely to analyze your body statistics.
The trainer will formulate a diet plan in coordination with a nutritionist. They also plan out the best training scheme to ensure you have great results.
The Adrenagy Fitness Centre has two separate floors, one for women and one for men. The men's gym is located under the ladies' gym, providing the women privacy during their workout.
No matter if you are looking for a gym membership or need a personal trainer, there are a variety of options available to fit your budget.
If you are an employee of ADNOC, you can also avail of a significant discount through their Mazaya card.
Timings: 6 AM-11 PM (Monday to Friday) and 10 AM – 11 PM (Saturday and Sunday)
Contact information: +971 2 44 41121
Location: Khalifa Park, Gate no.1, Salam street, Behind Park Rotana, Abu Dhabi
Fitness First
Fitness First has a really comfortable and positive atmosphere. The Fitness First branch in Abu Dhabi Mall is the largest of the franchise's five branches throughout the capital.
Though it may be a mixed facility, this leading gym in Abu Dhabi has an exclusive ladies-only training section.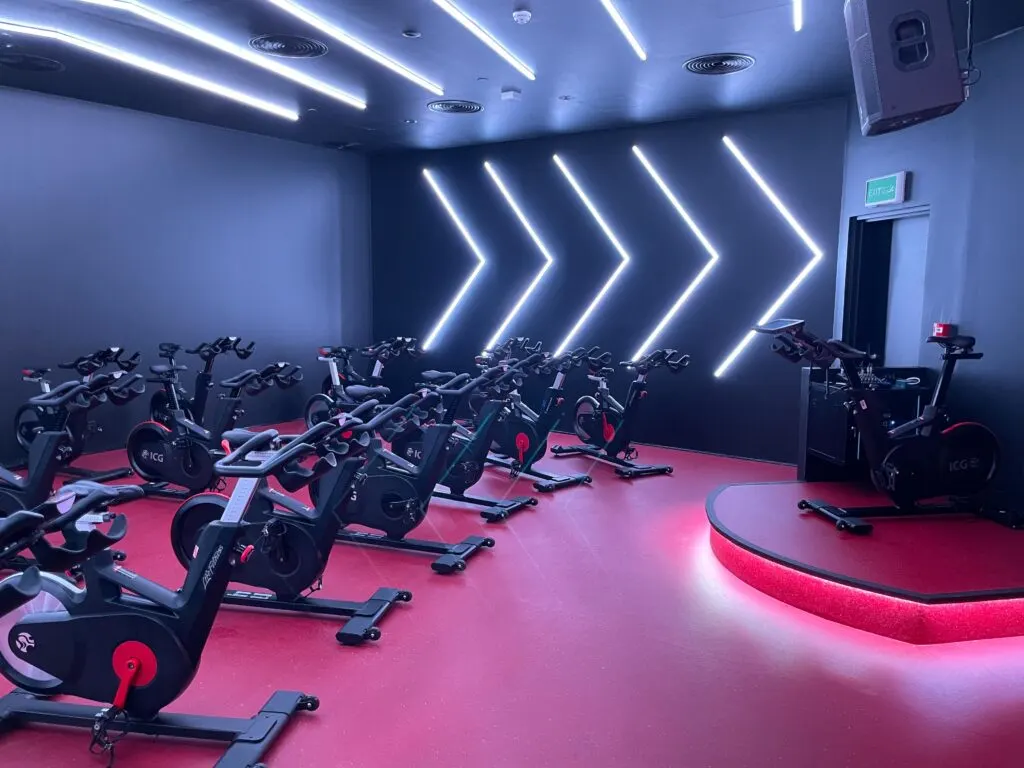 The facility also offers classes for the little ones, like swimming activities and martial arts, which makes it a perfect place for mothers with children.
With swimming workouts crafted for ladies of all ages and abilities, Fitness First swimming lessons in Abu Dhabi can help build strength and endurance.
The most popular branch among the ladies in Abu Dhabi is the Fitness First ladies-only gym located at Marina Mall.
This Abu Dhabi ladies' fitness club offers cardio and free-weight areas, as well as stretch zones and GX studios. They also offer complimentary refreshments and high-speed Wi-Fi.
With innovative freestyle group workouts such as RPM, BodyAttack, BodyCombat and yoga all supervised by internationally certified instructors, you'll be pumping it.
One of the nicest things about this gym is the training instructors who are friendly yet professional. Their warm personality makes you feel as if you're talking to a good friend.
Timings for Marina Mall – ladies only gym: 6:30 AM – 11 PM (Sunday to Thursday), 6:30 AM – 10 PM (Friday) and 9 AM – 9 PM (Saturday)
Contact information: +971 2 666 2116 – Marina Mall ladies only location
Ladies only Fitness First Locations: Al Seef Mall, Bawabat Al Sharq Mall, Marina Mall
Mixed and Ladies only Locations: Abu Dhabi Mall, Dalma Mall
Arena Fitness – CrossFit Abu Dhabi
Among Abu Dhabi's top fitness studios for ladies is Arena Fitness – CrossFit. It offers a variety of workouts every day.
Although CrossFit is an extremely challenging exercise routine, it is completely safe and injury-free CrossFit training.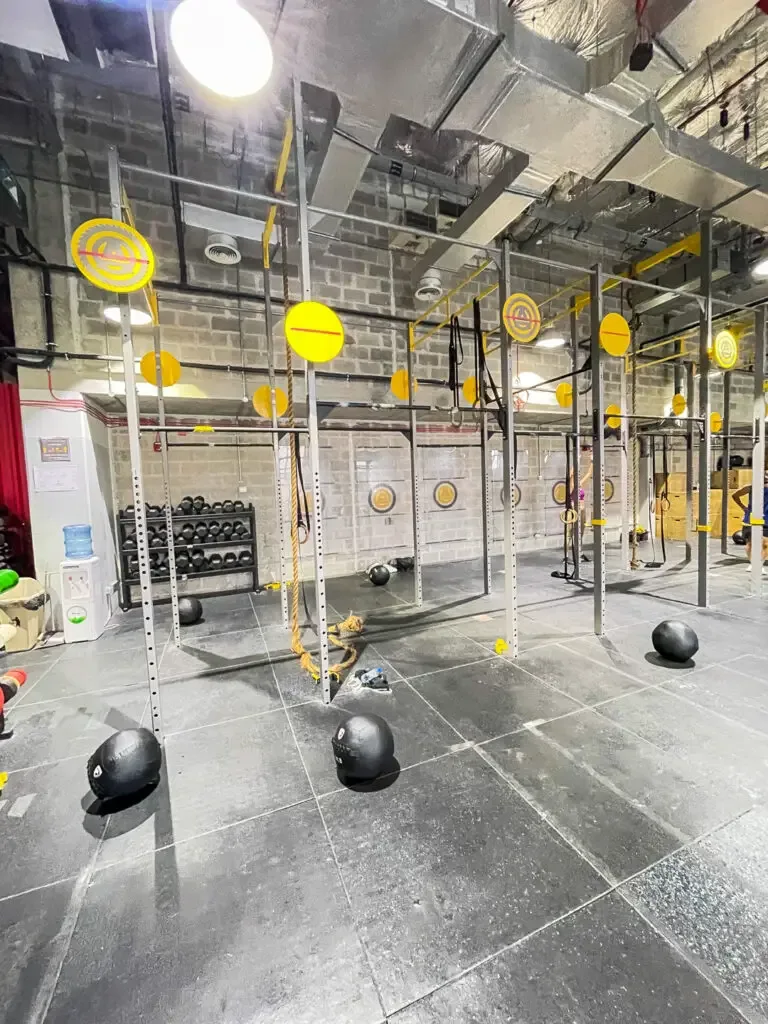 They have segmented the programs into beginner and intermediate levels to cater to everyone's needs. Expert coaching and smartly planned programs play a major role in contributing to its success.
Ladies-only classes are also available on the daily schedule.
Timings: 6 AM – 8 PM (Sunday to Wednesday), 6 AM – 7 PM (Thursday) and 9 AM – 2 PM (Friday and Saturday)
Contact information: +971 2 552 9002
Location: Building C، Al Zeina Complex، Al Zeina، Abu Dhabi
Home Fitness For Ladies
Home Fitness is Abu Dhabi's exclusive VIP fitness and health destination for women.
The fitness club offers personal training in small groups of no more than three to four ladies, allowing members to feel more private and comfortable and receive more individual attention.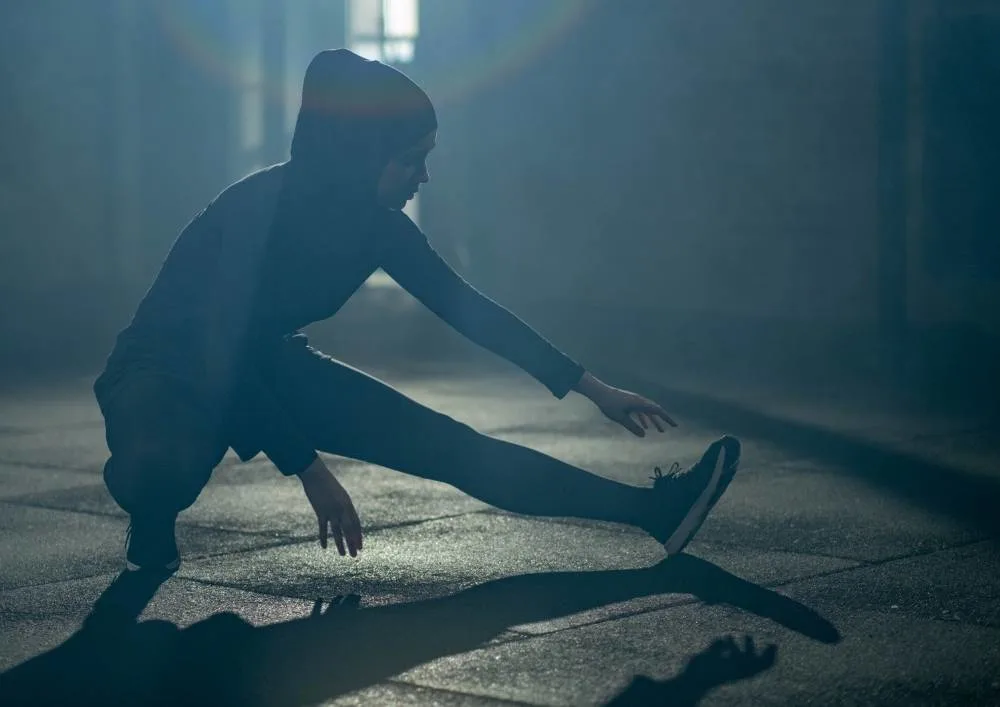 The training rooms are equipped with the latest exercise equipment, including TRX, VIPRs, kettlebells, strength bags, medicine balls, etc.
They offer home personal training services allowing you to perform fitness routines under expert supervision from the comfort of your own home.
Those interested in enrolling in the 4-week life-changer program will receive measurements, nutrition planning, personal fitness training, fitness testing, and group fitness classes.
Timings: 9 AM – 10 PM (Sunday to Friday), Saturday closed
Contact information: +971 2 5555565
Location: Zone 19 – 28th St – Mohamed Bin Zayed City – Z19 – Abu Dhabi
Flo Fitness Studio
Located in a villa in Al Bateen, Abu Dhabi, FLO is a boutique fitness studio dedicated to women that offers pilates, yoga, and barre training. When it comes to zen gyms in Abu Dhabi, this is by far the prettiest we've seen.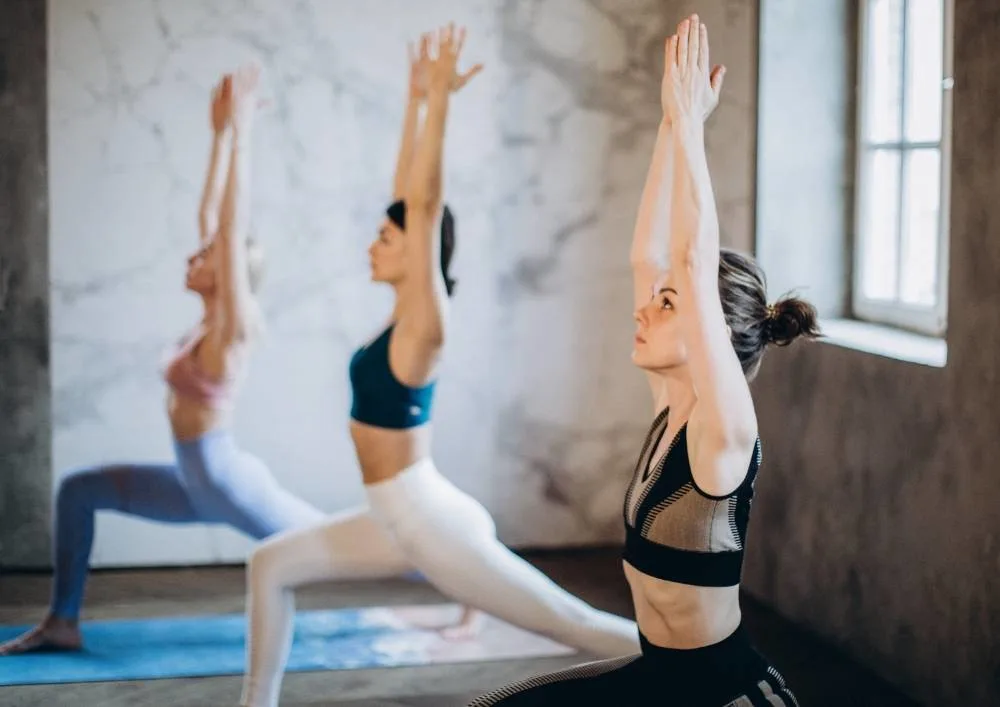 The fitness studio focuses primarily on holistic fitness with the opportunity to pick a personal trainer. They will work with clients to create a specific workout program around busy schedules.
Timings: 8:30 AM – 9 PM (Monday to Thursday), 8:30 AM – 5:30 PM (Saturday), and 9 AM – 5:30 PM (Sunday)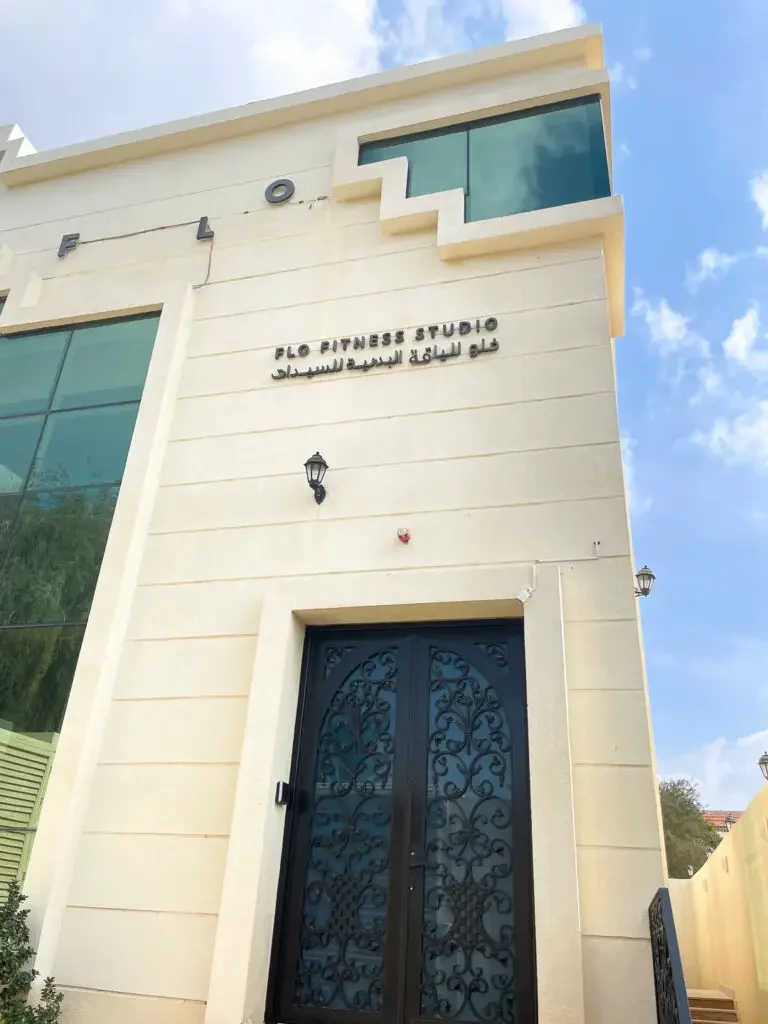 Contact information: +971 50 663 5498
Location: Villa 34 Mileih Street, Same lane as ADNOC and American Community School, Abu Dhabi
Sweat Studio
Sweat Studio is a boutique fitness studio focusing on cycling, strength and holistic health.
The fitness centre offers clients a 45-minute spin session accompanied by upbeat tunes. Apart from Tabata sessions, strength challenging classes and callisthenics, some being exclusive ladies-only sessions.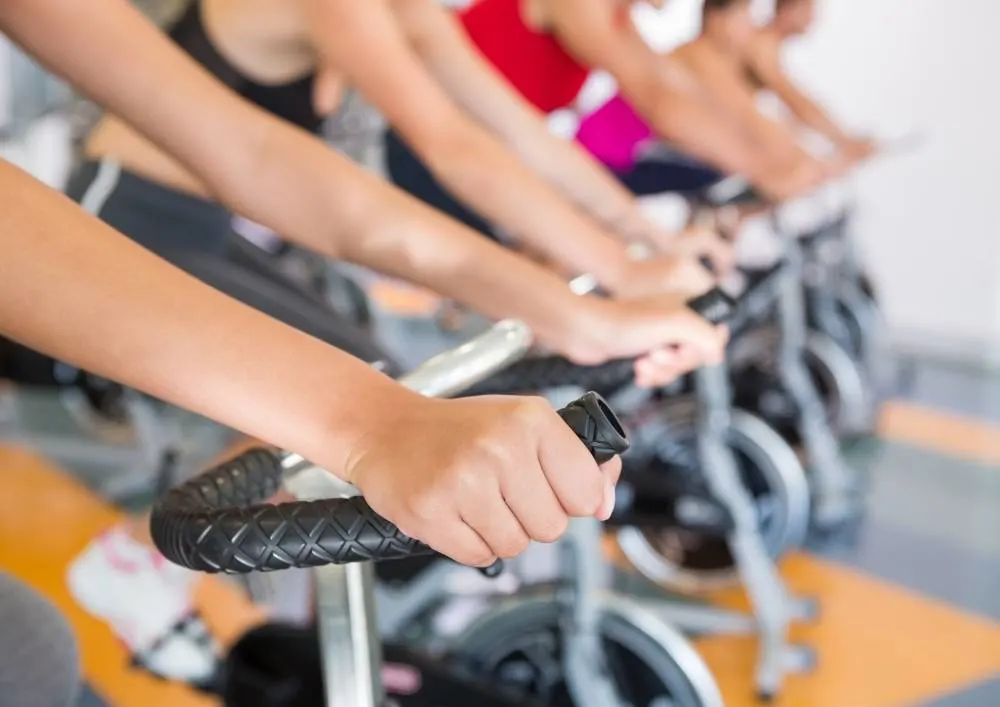 As a bonus, Raw by Nolus just next door has perfect post-gym smoothies or salads.
Timings: 6 AM – 11 PM (Saturday to Thursday) and 4 PM – 10 PM (Friday)
Contact information:+971 54 549 4367
Location: Andalus Hotel, Near Al Seef Mall and Resort, Abu Dhabi
Frequently Asked Questions About Women's Health And Fitness
Having never joined a gym before, what should I expect?
Don't worry, you are not the only one to feel this way! You only need to take the first step, you'll meet lots of women of all ages who are passionate about exercise.
Is it important to exercise frequently?
The answer to this question depends on many factors, but your schedule is one of the most significant. When you're not getting enough sleep or having a hectic schedule, hitting the gym 5-6 times per week isn't worth it.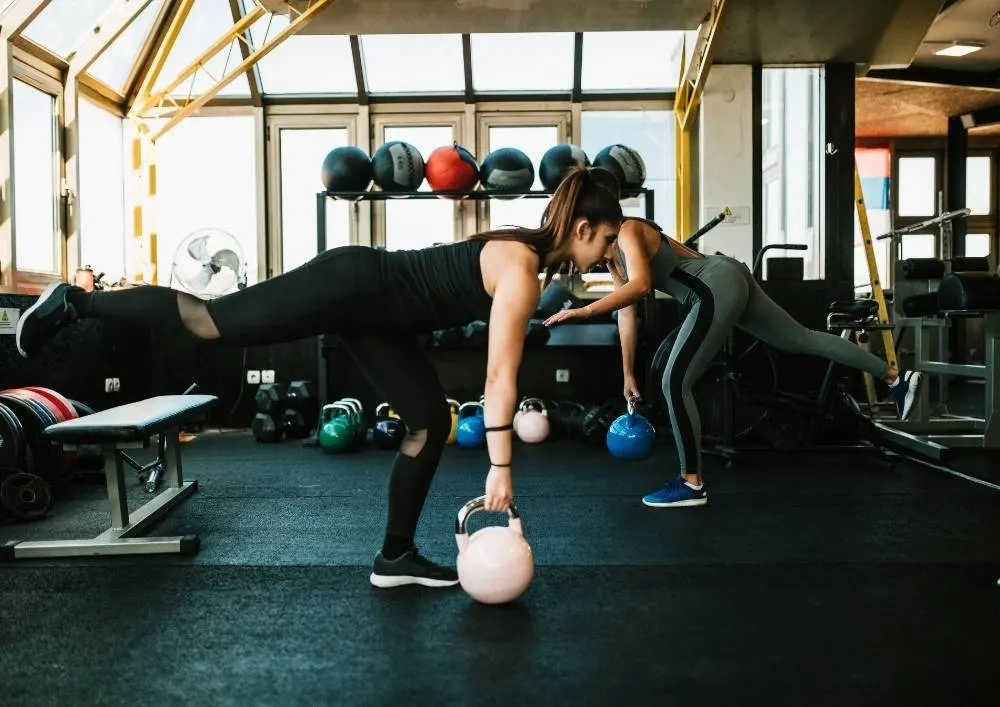 Getting to the gym for 45 minutes three times a week is great if you can make it. You shouldn't worry too much about the length or frequency of your workouts. It's what you do consistently over time that matters.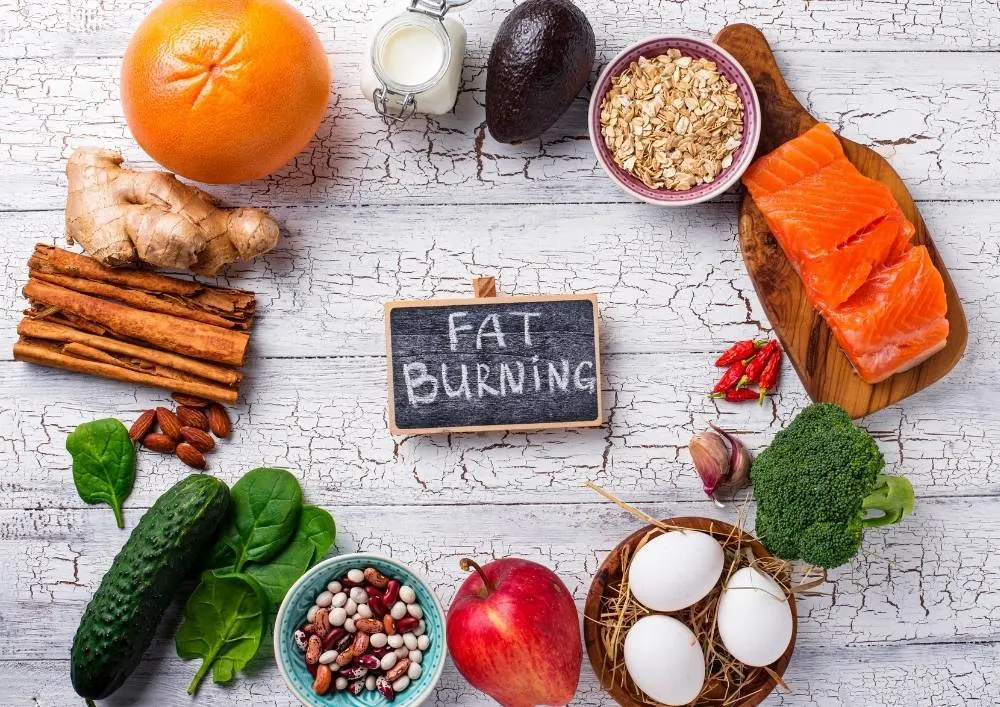 It's Hard for Me to Reach My Goals. Where am I going wrong?
Tracking what you eat or even how many steps you walk, for a few days can provide a realistic picture of the current situation. Changes can be made to get things moving in the right direction, even if you just want to fit into that dress!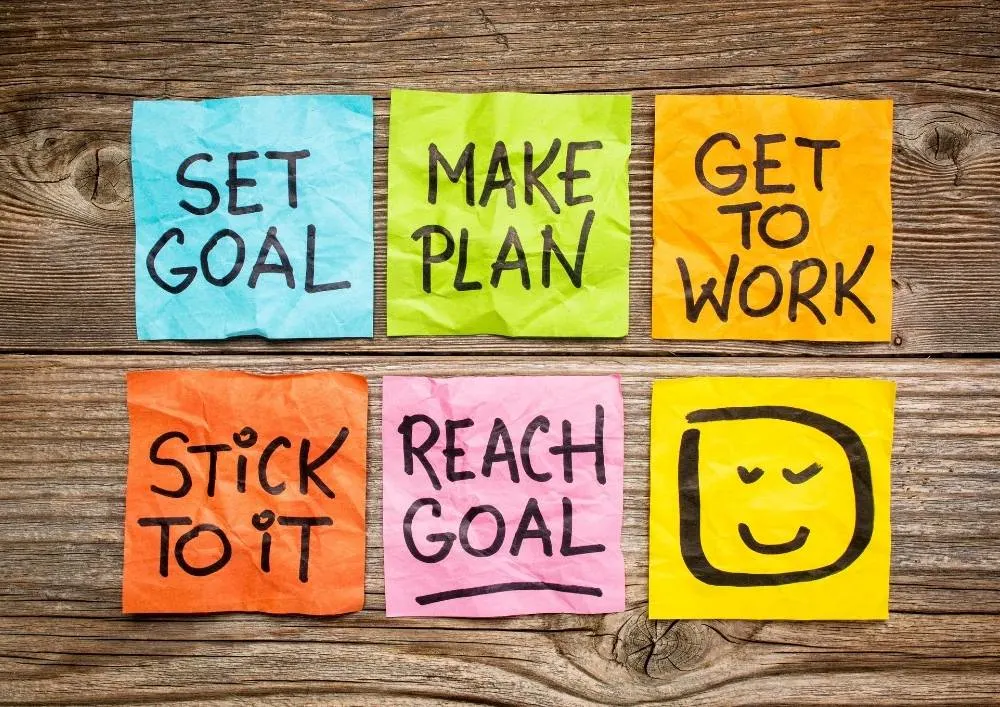 If you are already tracking, the solution is usually to tweak your current target goals. The most common way to do this is to simply increase or decrease your daily calorie/macronutrient goal.
As mentioned above, some of the boutique gyms have a nutritionist to support them alongside going to the gym in Abu Dhabi for ladies.
Are there any foods I should avoid?
It remains a challenge for many of us to decide which foods to eat. It is easy to fall into eating brunches out in Abu Dhabi so consider doing this occasionally rather than regularly.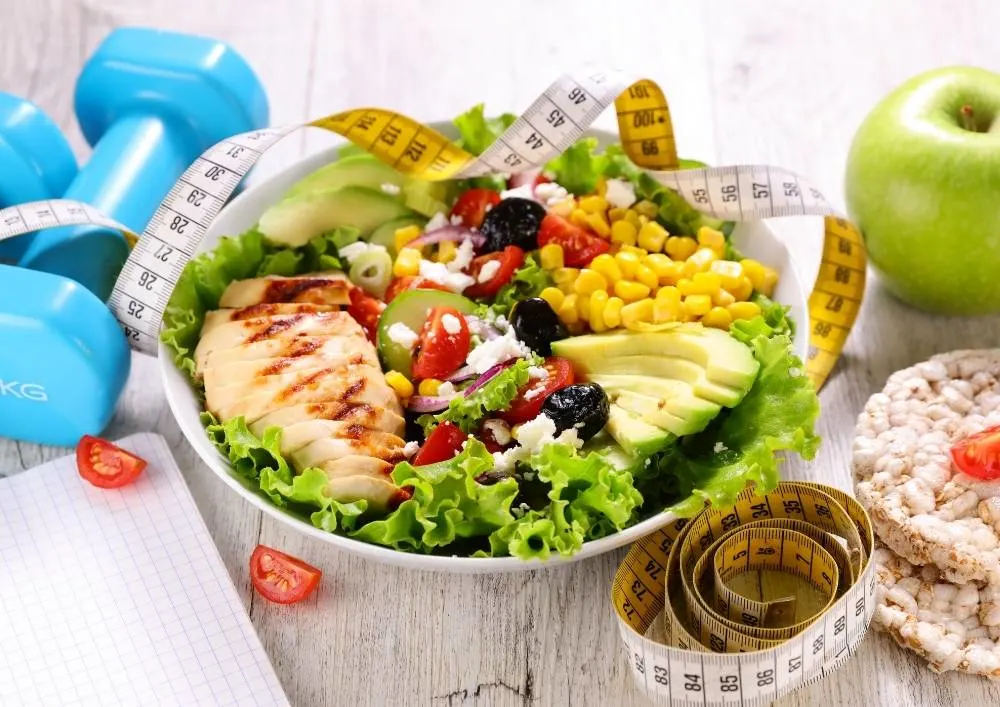 It is vital to consume a balanced diet over time, no matter how many days or meals you miss. Ensure you eat fruit, vegetables, grains, and protein on a regular basis.
If your goal is related to body weight or body composition, how much you eat is more important than what you eat. The most important thing is the overall pattern of dietary intake.
What are your strategies for coping with weight gain?
In the same way, a diet cannot last forever, gaining weight cannot last either. As soon as you reach your goal, you can move on.
Growth and change are constants in our lives. Try to appreciate the different seasons of life.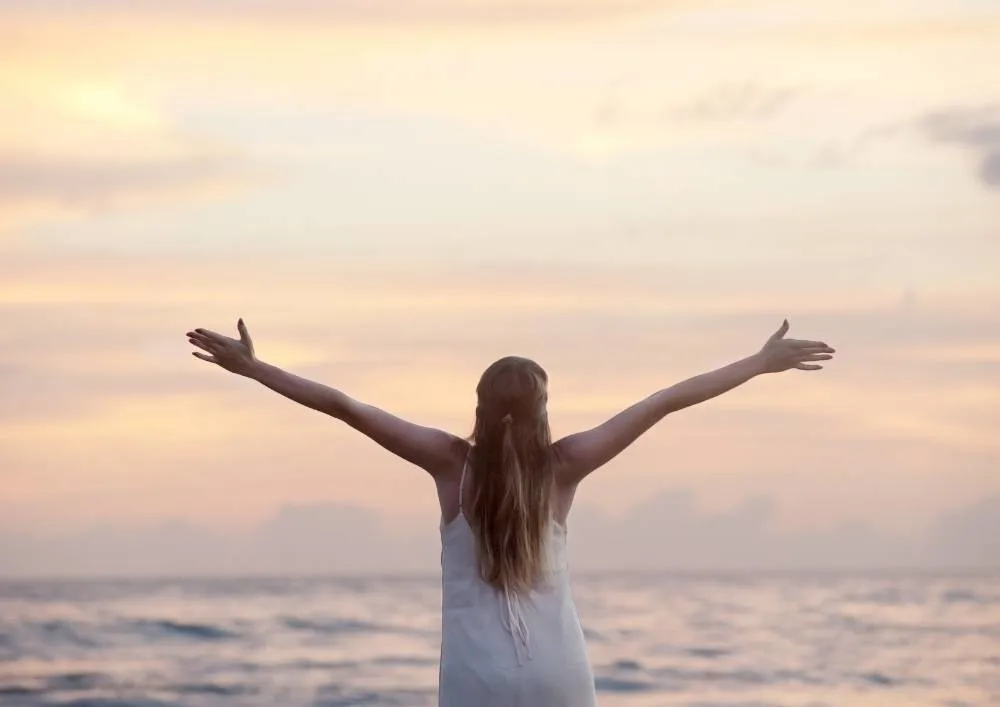 Try to focus on how you feel rather than how you look. Exercise because it makes you feel great, not because it changes your body shape or size.
Rather than focusing on your body or food, think about other things. There are more important things in life than weight, such as family, friends, and work. Identify what that truly make you happy.
To Sum Up The Gyms in Abu Dhabi for ladies
There are plenty of places to work out with other women in a safe environment throughout the city.
You won't have to worry about looking unfit, having an awkward pose, or not knowing how to use a machine or handle free weights flawlessly.
With this list of best gyms in Abu Dhabi for ladies, you can feel comfortable and confident!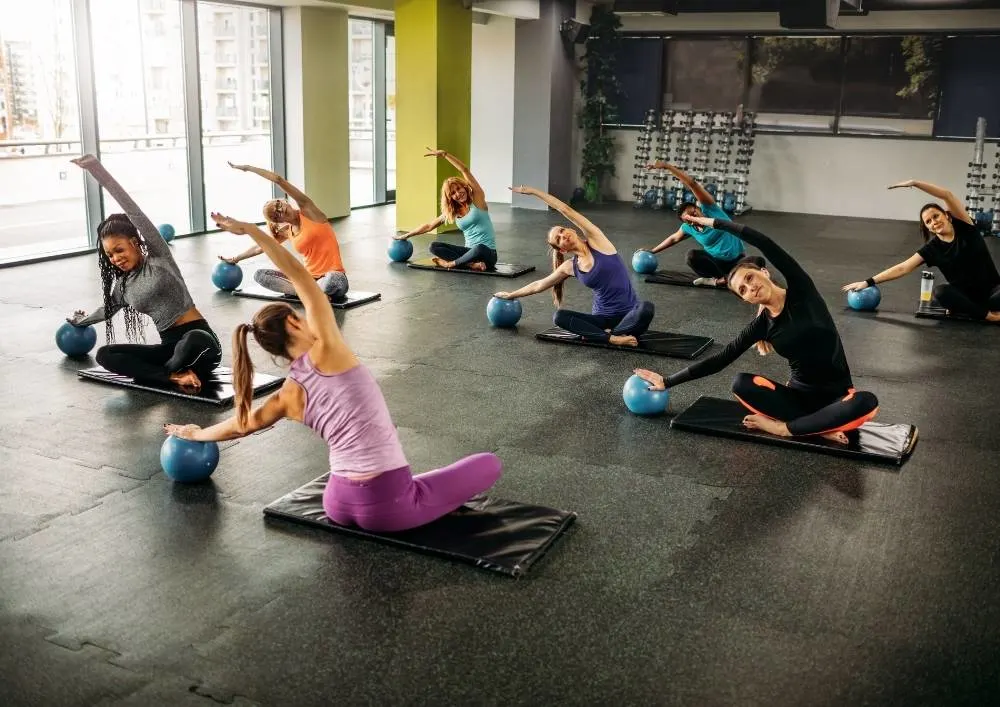 Thanks for reading this article. I hope it was helpful to you. Let us know what you think by leaving a comment and we will reply as soon as possible.
Do you have any other suggestions for gyms in Abu Dhabi for ladies that we may have missed in this article? We would love to hear from you!
Whether Abu Dhabi is your new home or you're just visiting, be sure to check out what Abu Dhabi has to offer.
You may also like,
Hotels With Private Pools In Abu Dhabi
Top Desert Resorts In Abu Dhabi
Eid Staycations Around The UAE
Disclaimer: This post about the best gyms in Abu Dhabi for ladies may contain affiliate links, by using them, it does not cost you any extra, we get a teeny commission to keep us writing. Thank you in advance for your support.