Whether you are working from home for a local company, a digital nomad, or a business owner, there is plenty of choices when it comes to coworking space Abu Dhabi.
Using a coworking space is more favourable than working from home for social individuals. it's an opportunity to network with others. Many businesses are now offering employees remote working conditions as it reduces the cost of office space.
We have found 11 spaces in Abu Dhabi offering co-working space with some fantastic additions such as private meeting rooms, gym with classes and a break-out space to have coffee with others.
Here are the top co-working space in Abu Dhabi in no particular order!
Co Working Space Abu Dhabi
1. Cloud Spaces
Cloud Spaces offers several coworking office zones at affordable prices. Like so many places in Abu Dhabi, it's a super modern venue.
There is a choice of three monthly packages at Cloud Space. As an example, one package includes all facilities, while the second provides 24/7 access. A soundproof cubicle is available for privacy and concentration.
Within Cloud Space, there are meeting rooms, boardrooms, and media rooms equipped with the latest technology available to use.
They have four dedicated inspirational zones:
The Fog is a serene zone to spark innovation
The Lounge is a bright modern space aiming to inspire creativity
The Oxygen Bar serves coffee to recharge
The Deck is a calm spot to enjoy the sunlight and come up with bright ideas
Rates: Starting from AED 495 per month
Locations: Yas Mall, Abu Dhabi Global Market (ADGM), World Trade Centre Mall
Yas Mall Hours: 8 AM to 6 PM (Monday to Friday) and 10 AM to 6 PM (Sunday)
ADGM Hours: 8 AM to 6 PM (Monday to Friday), Weekends closed
2. Regus
An all-inclusive monthly fee provides Regus users access to various amenities, including high-speed Wi-Fi, fully furnished office space and staff services.
The coworking space Abu Dhabi offers users hourly, daily, weekly, monthly and yearly rates. Besides being affordable and customisable, the prices are also flexible.
For example, renting an office cubicle may require signing a contract and can be cancelled with a month's notice.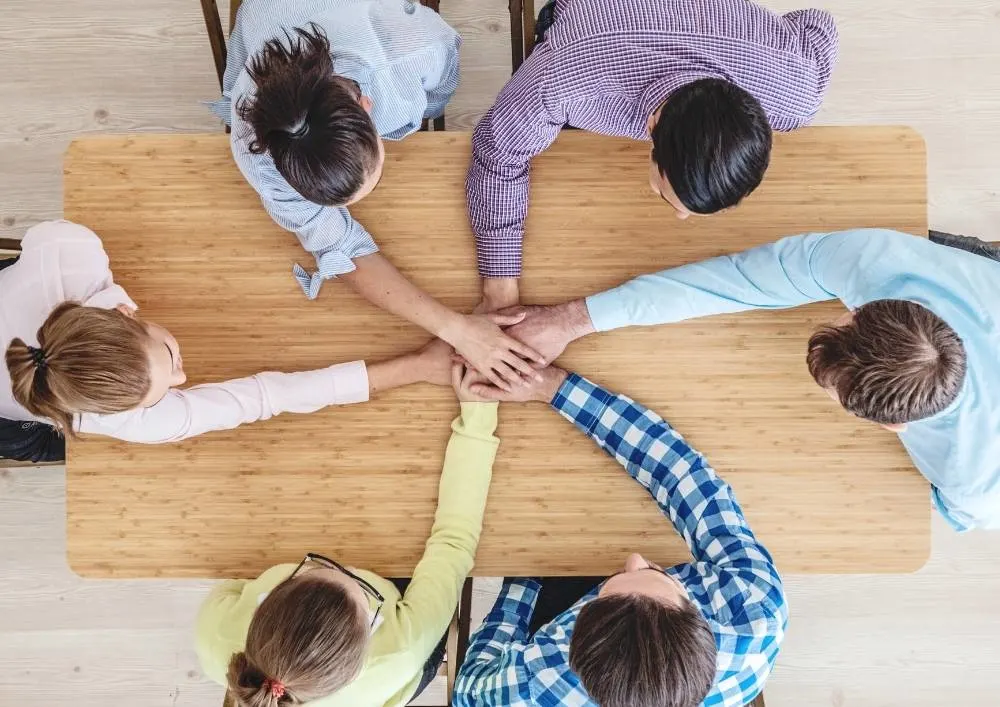 Users can customise office space by choosing from a range of ergonomically designed furniture and creating the office layout.
Regus provide conference rooms with whiteboards and projectors, suitable for interviewing, discussing business partnerships, or conducting monthly office meetings.
Lounge rooms are available to take a break and have a coffee chat with other remote workers.
Regus goes the extra mile by organising annual retreats, informal gatherings and networking events.
Rates: Starting from AED 18 per person/office on a 24 month agreement
Location: ADGM Square- Al Sila Tower, ADGM – Al Maqam, Regus ADGM, Al Falah Building, Al Arjan Building, Al Obaid Office Tower, Al Bateen Tower C6, Cubes Park B1
Hours: 24 hours all locations
3. Servcorp
Servcorp is an affordable and beautifully designed coworking space. The company offers three signature coworking space packages. The Hot Desk Package, the Dedicated Package and Private Offices.
The Dedicated Package offers unlimited features like 24/7 entry and access to a variety of services.
The Hot Desk Package is less expensive and is limited access to facilities only during business hours. Coworking space users can print from any desk at Servcorp and access the copy area with printers, photocopiers, and scanners shared across the floor.
Users can also avail of the Private Offices, that has the feel and environment of an actual workplace, complete with every office feature.
To ensure calls are not missed, Servcorp assigns a dedicated phone operator and in case of technical issues, experienced IT support. Meeting rooms are readily available with well-designed interiors.
Students can avail of membership packages and the spacious workspaces facilitate social distancing.
First come, best spot! without an advance booking.
Rates: Hot desks start from AED 632 per month based on 12 monthly contract
Dedicated desks start from AED 960 per month
Private offices start from AED 5500 per month
Location: World Trade Centre and Etihad Towers
Hours: 8:30 AM to 5:30 PM
4. WeWork Hub 71
WeWork coworking space Abu Dhabi is undoubtedly a highly recommended choice, especially as they have offices around the world, not just in Abu Dhabi.
There is something for everyone, offering options such as dedicated office desks, hot desks, office spaces and meeting rooms with seats for up to 20 people.
The glass walls guarantee privacy without compromising transparency or natural light to stay focused.
Through its dedicated staff and organized system, WeWork makes sure its customers are comfortable, relaxed and well taken care of, including private phone booths and business-class printers.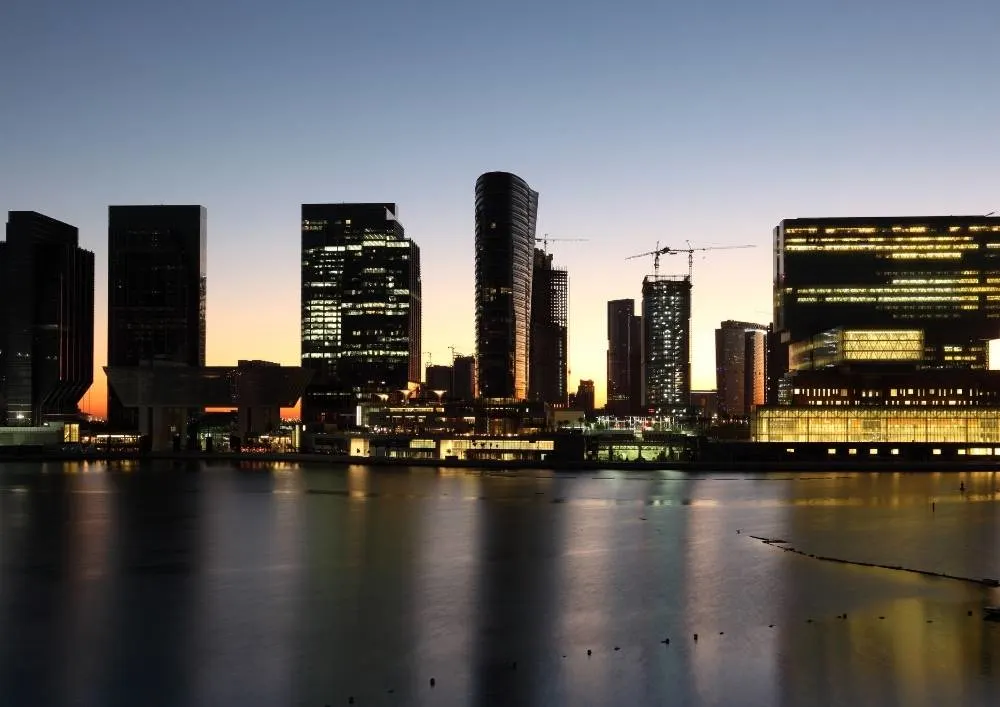 WeWork hosts networking events, lunches & learns as well as wellness activities providing unique opportunities to network.
The workplaces are equipped with complimentary products, including hand sanitizing and wipe dispensers.
WeWork does not disappoint as a coworking space Abu Dhabi.
Rates: Starting from AED 1200 per month
Location: Al Khatem Tower – ADGM Square – Al Maryah Island – Abu Dhabi
Hours: 9 AM to 6 PM (Sunday to Thursday), Closed on Friday and Saturday
5. Haibu Spaces
Haibu Spaces claims to be the largest coworking space in the UAE. Spanning over 30,000 square ft, it is by far the biggest coworking space Abu Dhabi has to offer.
They have multiple prime locations, one being at Abu Dhabi Mall. It allows freelancers, startups and remote workers to access amenities like exclusive business lounges, outdoor spaces, private beach club access and much more while working remotely.
Providing private workspaces and open workstations, Haibu Space is perfect to network and stay focused.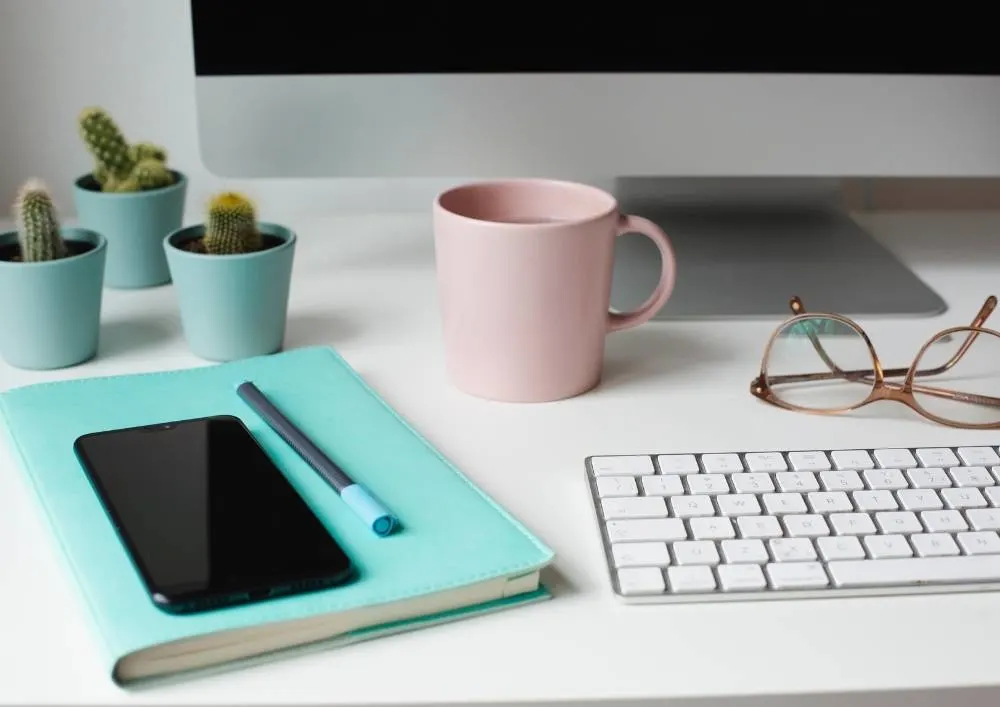 Nurseries are also available on-site to working parents who work remotely.
For more information on Private Workspaces and Free Range Workspaces.
Location: Abu Dhabi Mall l Reem Island l Corniche Road l Al Bateen Marina l Saadiyat Beach
Abu Dhabi Mall Hours: 24/7
Reem Island Hours: Q2 2023
Corniche Road Hours: Q3 2023
Al Bateen Marina Hours: Q3 2023
Saadiyat Beach Hours: Q4 2023
6. WitWork
WitWork allows members to work outside the box by unlocking dormant facilities across town and converting them into coworking spaces.
A number of amenities are available to WitWork members, including plenty of seating and power plugs, fast, reliable and secure high-speed Wi-Fi, free coffee and discounts on food and beverage.
They offer discounts on meeting room bookings, as well as a variety of community events and networking opportunities.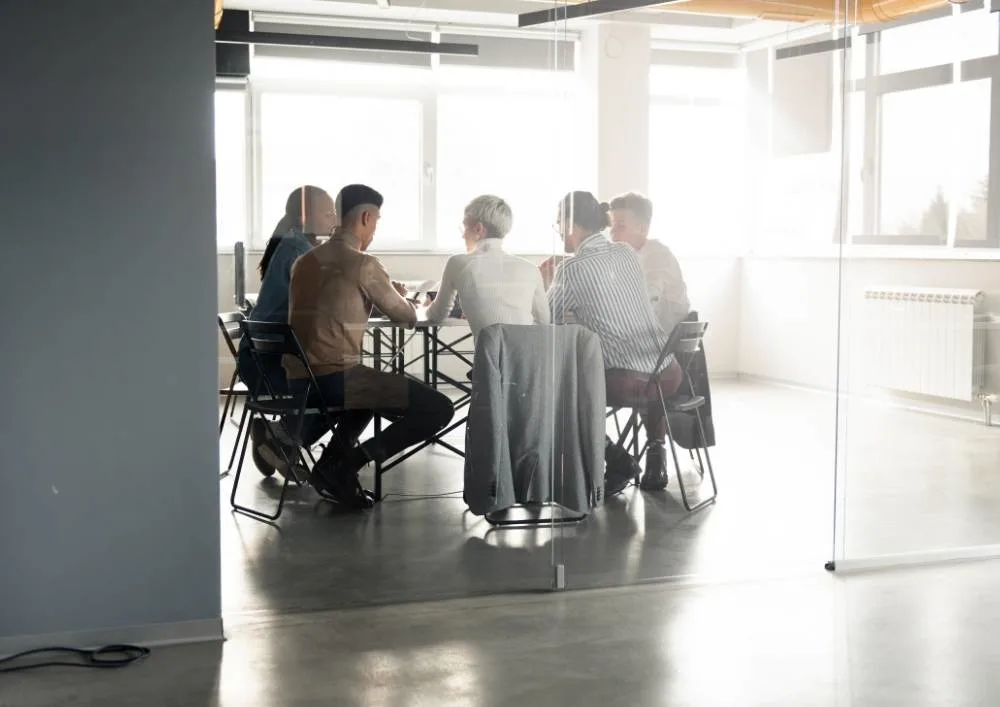 WitWork collaborates with existing outlets to revitalize overlooked areas that rarely receive foot traffic, such as restaurants, coffee shops, hotels and bars.
The lean business model of WitWork makes it possible for the company to expand into new venues quickly.
Rates: Starting at AED 25 per person
Location: Café 302 l Café Columbia at Beach Rotana l Coopers at Park Rotana l Chai Lobby Lounge at Pearl, Rotana l The Lounge at Khalidiyah Palace Rayhaan by Rotana l Al Yasmine Lobby Lounge
Hours: 8 AM to 8 PM (Sunday to Wednesday), 8:30 AM – 8 PM (Thursday), Closed on Friday and Saturday
7. Zest Café at The Club
If you are a resident of Abu Dhabi you will have heard of The Club. It's a members-only club with 7 restaurants, tonnes of sports, gym classes and activities for all ages, not to mention a beach, a swimming pool and regular shows and entertainment.
As part of the monthly fee, members can freely access the popular co-working space at Zest Cafe based inside the fitness complex.
Zest Café offers indoor or outdoor dining surrounded by green nature and ocean breezes.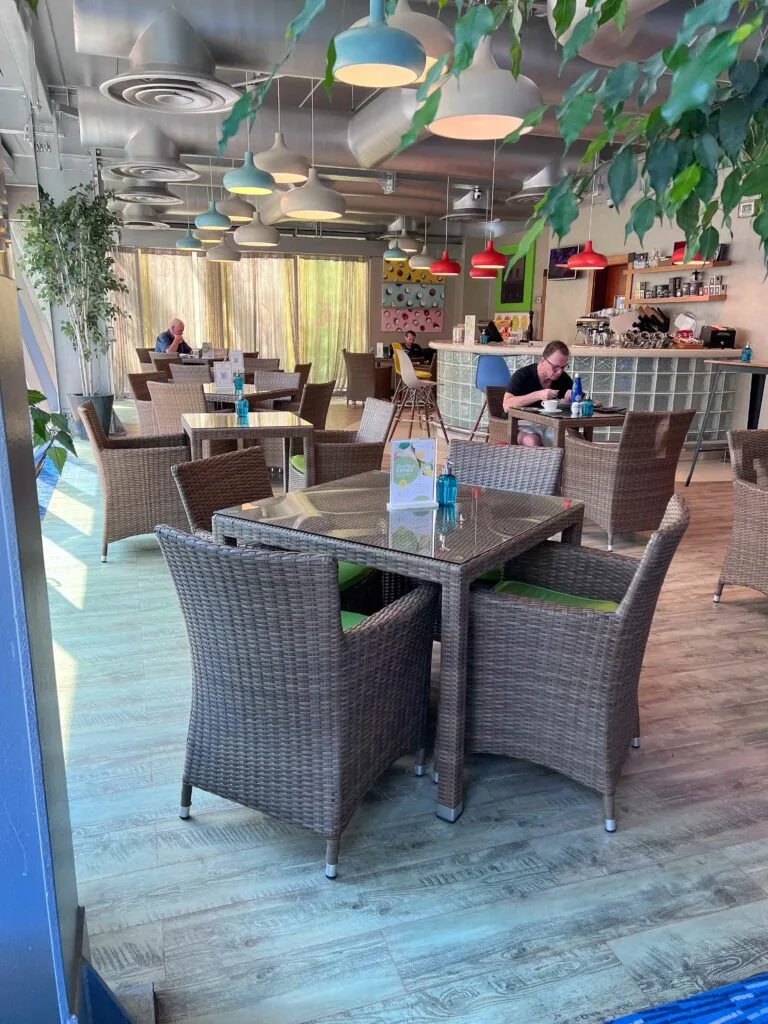 The cafe serves up lots of healthy meals throughout the day and most members who use the space tend to pop into the gym or one of the classes throughout the day.
Zest, has won four What's On Awards in Abu Dhabi for being the best healthy eating restaurant.
Joining The Club is a fantastic option as there is so much more than coworking to get use from the membership throughout the whole week.
For more information on membership details
Hours: 7 AM to 9 PM
Location: The Club, Sheikh Khalifa Highway (E 12 Road), Al Mina Zayed Port, Abu Dhabi
8. Work From The Bridge
Coworking space Abu Dhabi is now home to a new lifestyle hub called The Bridge. it has a holistic approach to office space.
With its cosy interiors, minimalistic design, seamless hospitality and creativity, the coworking space in Abu Dhabi creates a journey of self-discovery among like-minded individuals.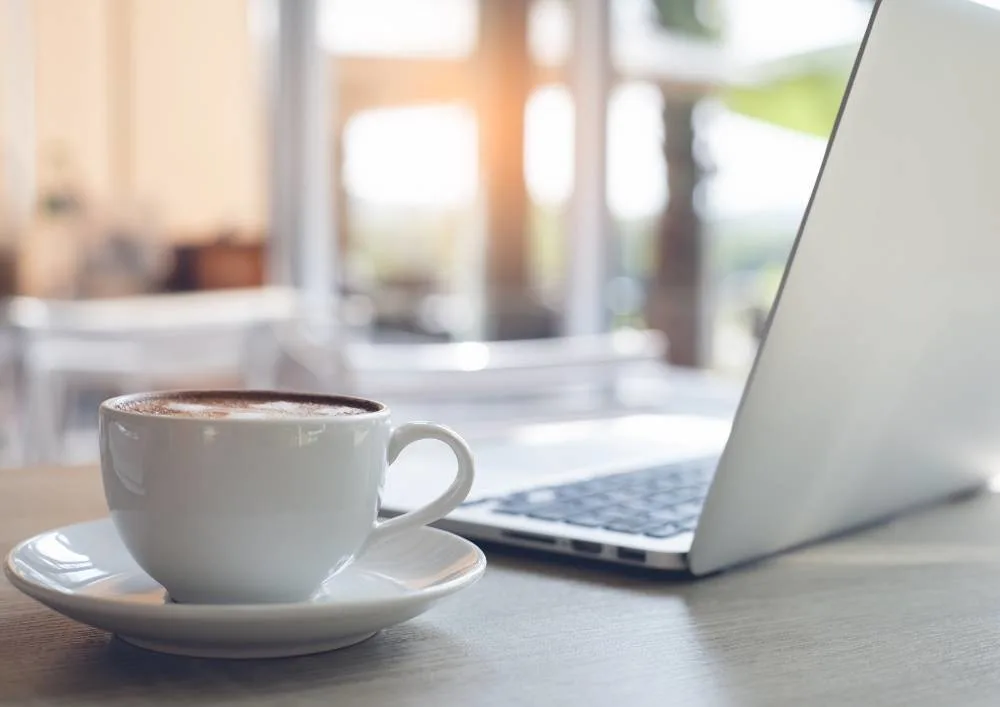 There are many restaurants with water views along the promenade at The Bridge and plenty of quiet co-working spaces.
For a change of scenery or to relieve stress and spark creativity, guests can access fitness clubs, grab a bite at one of their healthy eating restaurants, or take a walk along the water when a break is needed.
Rates: Membership fees start at AED 1500 per month, with the flexibility of choosing the best location for inspiration based on your preference
Hours: 6 AM to 11 PM (Monday to Thursday), 6 AM to 9 PM (Friday) and 9 AM to 9 PM (Saturday and Sunday)
Location: Rabdan, Al Qana, Abu Dhabi
9. TwoFour54's Community Hub
The Community Hub is based within Yas Creative Hub, the region's first purpose-built development for media, entertainment and gaming.
It features lounges, a screening room, brainstorming areas as well as private meeting rooms.
The unique space aims to empower and enable creatives to connect, collaborate and realise their full potential.
Within the space, professionals, start-ups, freelancers, entrepreneurs and media industries are connected to a cutting-edge ecosystem helping the emerging creative industries sector grow.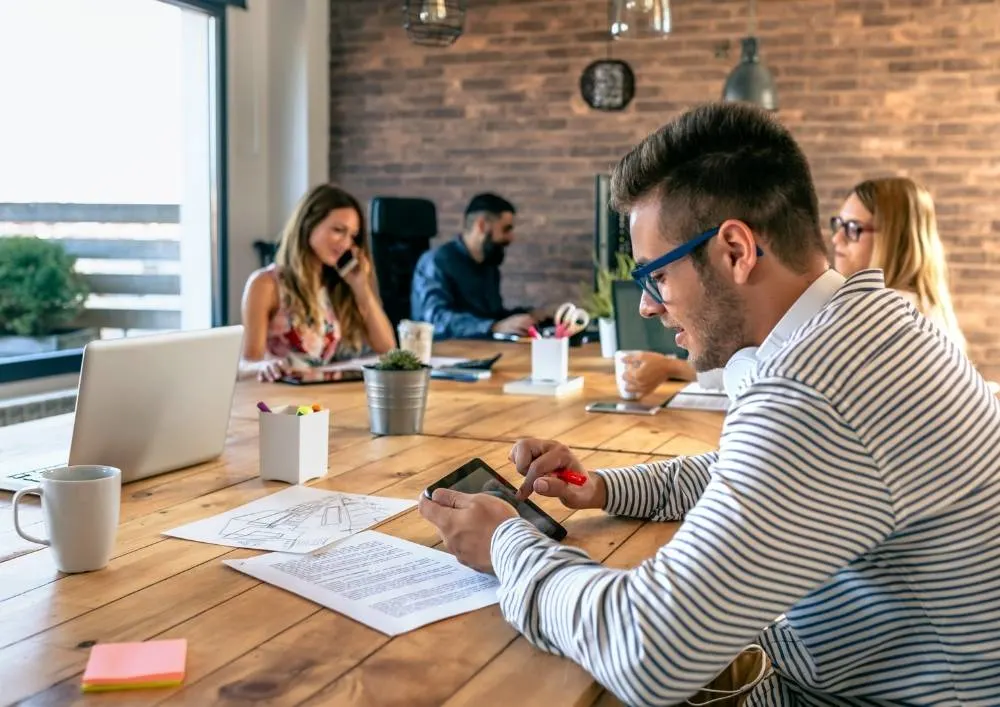 The Abu Dhabi co working space has two distinct settings, Co-Lab and Co-Create.
Co-Lab is a dedicated workspace for entrepreneurs, independent content creators and freelancers. There are 10 workstations, printers and lockers available.
Creatives from all backgrounds can use the space which offers competitive membership rates.
Among Co-Create benefits are flexible and cost-effective office solutions.
The facility features 70 fully connected workstations with access to printers, meeting rooms with the latest technology, brainstorming spaces, lounges, vending machines and phone booths for private conversations.
Incorporated businesses joining Co-Create are entitled to a business license (free for the first two years).
For more information on Membership rates
Co-Lab Rates: Starting from AED 500 per member per month (OR)
AED 3000 per member (six months plus 1 month FREE) (OR)
AED 6000 per member (Twelve months plus 2 months FREE)
Co-Create Rates: Membership Fees start at AED 20,000 per year including 3 hours per month of complimentary usage of brainstorming rooms and meeting rooms.
Hours: 24/7 access to Co-Lab and Co-Create Members
Location: Yas Creative Hub, Yas Bay, Yas Island, Abu Dhabi
10. LLJ Business Centre
The LLJ Business Centre offers customized private office space. An unparalleled level of customization makes the business stand out from others in the coworking space Abu Dhabi industry.
LLJ Business Centre offers private offices and plenty of coworking options for people who wish to use their facilities.
There are premium, standard, coworking, virtual, social and meeting spaces available at the business centre, including 200+ free parking spaces.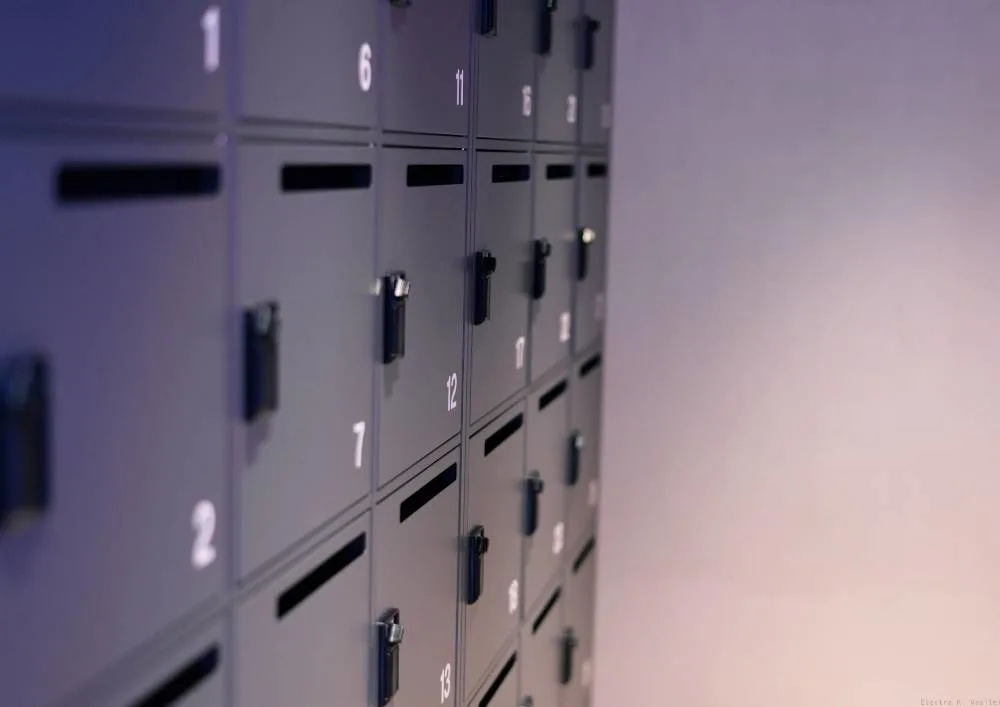 The premium spaces offer external views with natural light, as well as fully equipped, furnished private offices ranging in size from 7 to 24 square meters.
Most members prefer to use virtual offices and co-working spaces. They allow members to connect and share business ideas with others while being productive.
The features members are entitled to when coworking with LLJ Business Centre:
High-speed internet
Free beverages
PRO and Admin support services
Office environment & atmosphere
Flexibility
Soundproof designs
Security
Rates: For information of membership and pricing details
Hours: 24/7 Daily
Location: West Wing, Al Jazira Sports Club, Muroor Rd, Abu Dhabi
11. MBC Global Business Centre
Makateb Global Business Center offers a variety of coworking space in Abu Dhabi. Makateb has high-speed WiFi, state-of-the-art equipment, comfortable seating arrangements and relaxation areas.
The coworking space Abu Dhabi features serviced offices, day offices, virtual offices, hot desks, meeting rooms and an exclusive break-out area with flexible pay-as-you-go payment plans.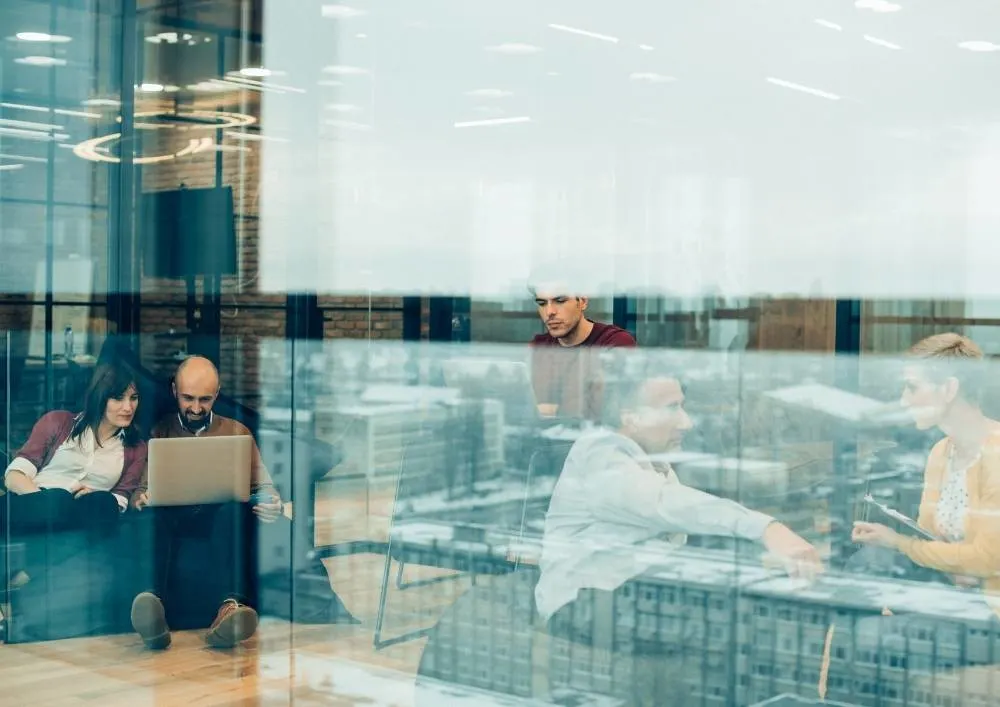 Guests can also take advantage of free administration services when reserving an office, where a dedicated team will take calls on your behalf.
For details on coworking spaces
Rates: Pay-as-you-go hourly rates
Hours: 24/7
Location: Floor 13, 14 & 15 Makeen Tower, Al Zahiya, Abu Dhabi
Coworking Space Abu Dhabi Frequently Asked Questions
In what ways does a coworking space differ from a typical office?
The concept of coworking is basically that of sharing a workspace. Their office space is affordable and offers an escape from the isolation of home or coffee shops. Hot desks, private meeting rooms, kitchens, coffee and other office-like amenities are available at shared workspaces.
Why should you work at a coworking space?
The opportunity to work in a coworking space and meet others like-minded can be very beneficial when it comes to networking
Flexibility
Attending social events
Discounts and offers at great prices
Reduce the cost of operations
What makes coworking so popular?
Coworking spaces are a far better deal than similar office spaces in traditional buildings. Whether you are using shared space or renting a private office, coworking arrangements are flexible with costs and space requirements.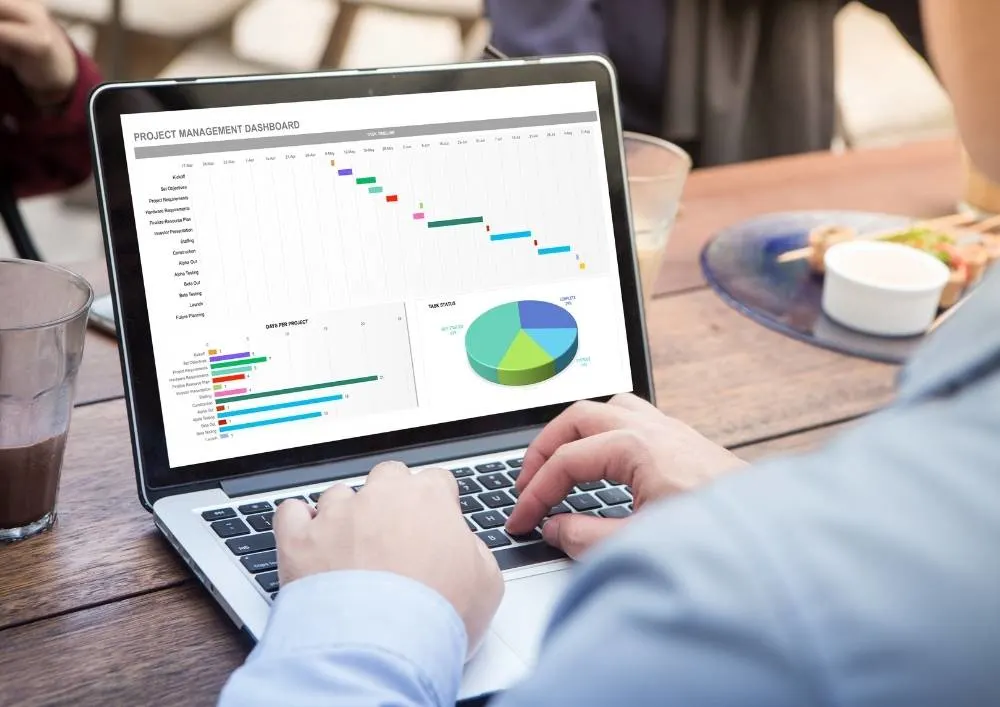 What is a hot desk?
The concept of hot desking involves setting up a pool of desks and allowing people to choose where they want to sit each day.
What makes coworking spaces so appealing to people?
It is no surprise coworking spaces attract professionals from a wide variety of industries and backgrounds.
As a result, there is no sense of competition within a regular office setting. There is a unique vibe and community associated with each coworking space. As a result, people feel more comfortable at work.
How will coworking spaces evolve in the future?
Coworking space Abu Dhabi will probably be embraced by businesses as an alternative to in-person working.
The use of virtual offices, coworking access passes and hybrid workspaces allow teams to adapt to more flexible styles of work promoting a healthier workforce.
To Sum Up Coworking Space Abu Dhabi
Coworking has been in existence since the early 1990s. The concept of coworking was initially developed by remote workers and small business owners seeking an alternative to working in coffeehouses and cafes or working alone from home.
As time has progressed, the popularity of coworking spaces in Abu Dhabi has significantly increased.
Coworking spaces Abu Dhabi provide a collaborative and interactive working environment. In addition to the places mentioned above, you can choose from a variety of local cafes and beaches as a workspace locations. They provide an excellent atmosphere for boosting creativity and seeking inspiration while munching on tasty bites.
You may also like:
Disclaimer: This post may include affiliate links. By using them you will not be charged extra, and we will receive a small percentage to keep our blog going!