A growing number of UAE residents are taking an active role in looking after their health. There has been an increase in demand for the best gyms in Abu Dhabi in recent years.
The development of technology and culture of driving everywhere has made our lives too easy and helped us carry on with our day without breaking a sweat.
In cities like Abu Dhabi, the intense heat limits us from leaving the house during summer.
With limited options for outdoor activities in Abu Dhabi in the summer, we tend to go online for grocery shopping. Not to mention lots of us get into a habit of going to brunches on a Friday without realising the toll it can take on our bodies.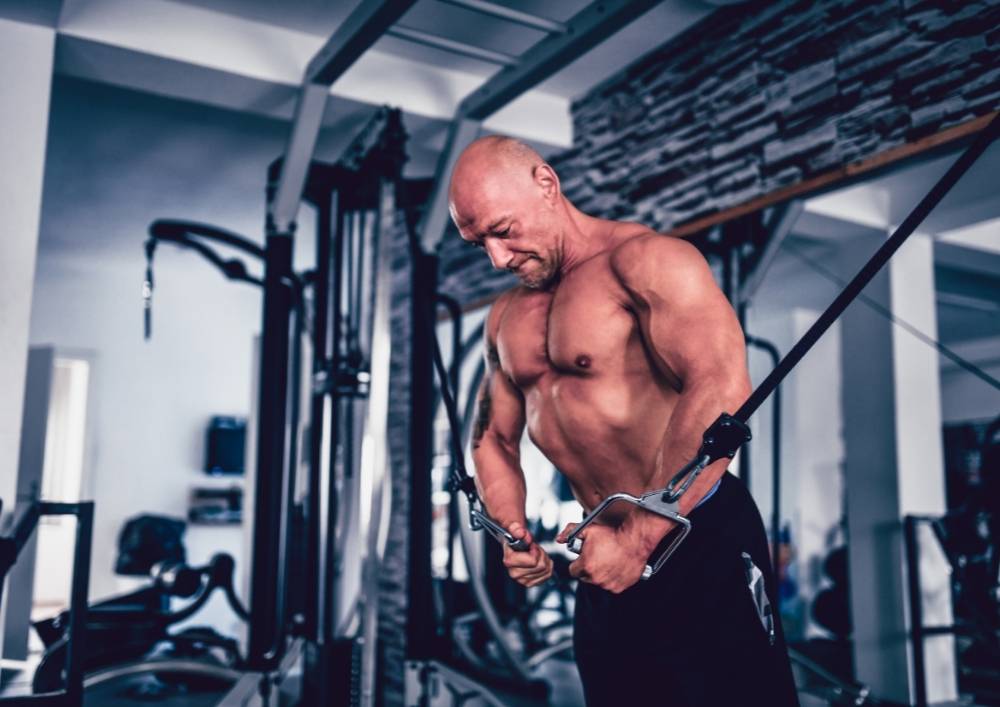 The best alternative is to get a membership at one of the best gyms in Abu Dhabi to balance out the calories and to keep active.
You could even go for a run outdoors along the Corniche or any area around where you live in Abu Dhabi. However during summer an indoor gym is the most preferred option.
In recent studies, it has proven the majority of the UAEs population, especially the younger generation, are committed to making healthy lifestyle choices and eating well.
As a result, the numbers of individuals wanting to sign up to a well equipped gym or even take up a combat sport have been on a constant incline.
Best Gyms In Abu Dhabi
There are a number of gyms and boutique fitness studios that are quite expensive. However Abu Dhabi has a number of affordable gyms for those who want to keep fit without breaking the bank.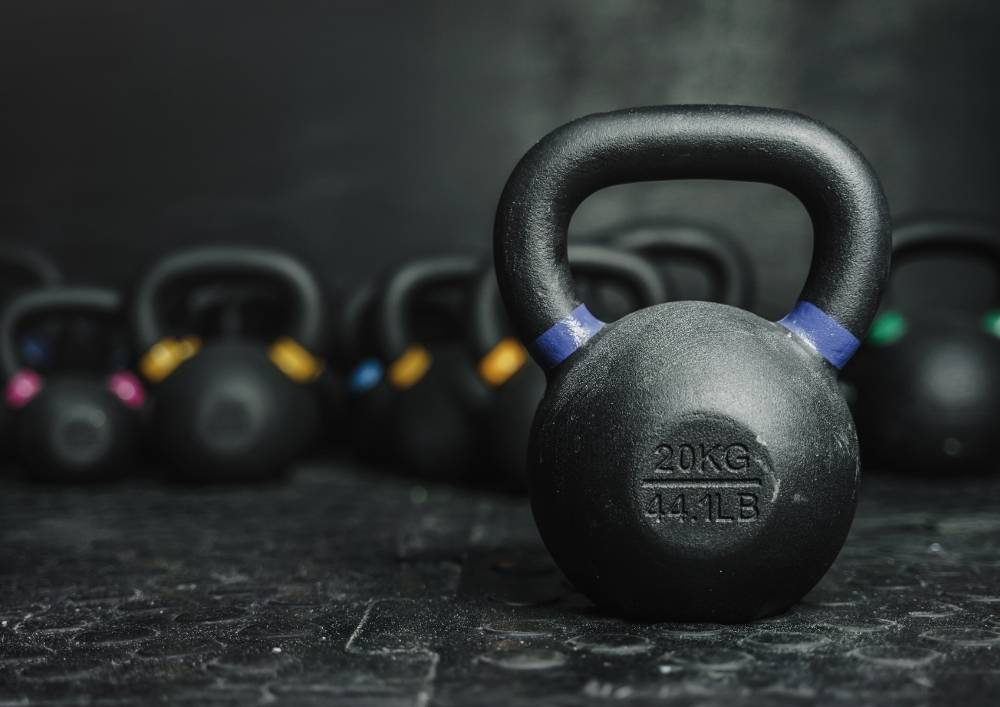 It often works out better if you take out a longer membership at a gym from a cost perspective. Check out this list of the best gyms in Abu Dhabi below.
Gym Nation
Gym Nation is a very familiar name among gym goers and is one of the cheapest gyms in Abu Dhabi. They have over 500+ pieces of the latest generation cardio and weights equipment to help you achieve all of your fitness goals.
Signing up at this gym is pretty simple, you pay a monthly fee with no unnecessary upfront payments.
You also have the option of switching between different classes to experience new things and have more fun.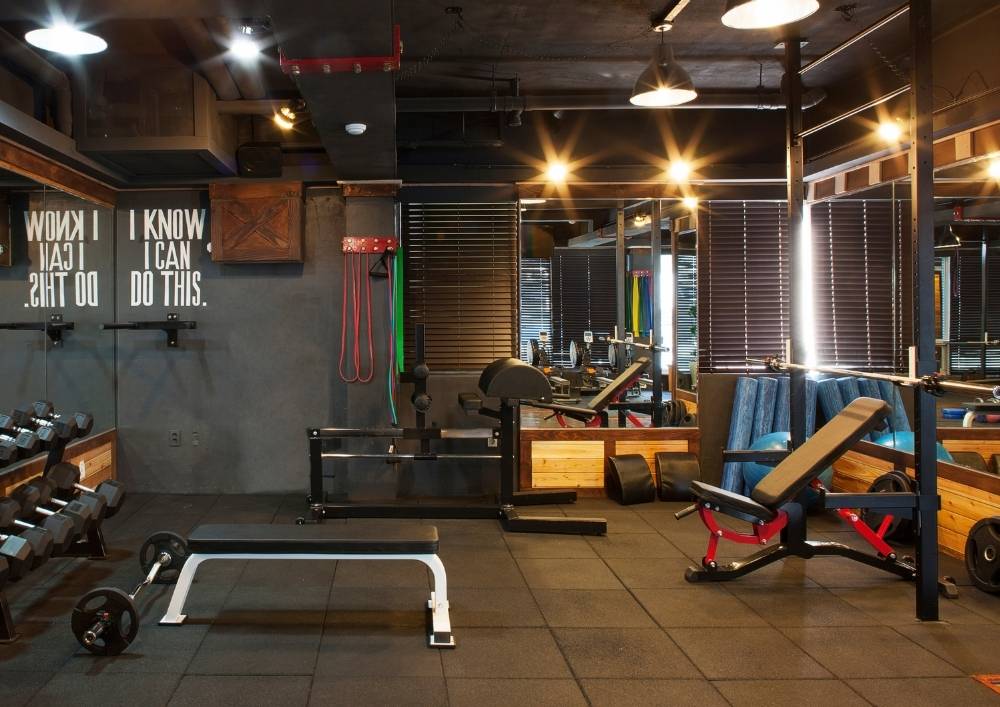 While Gymnation is a mixed gym, there is also a ladies-only section. If you're looking for the best ladies gym in Abu Dhabi, Gymnation is a great choice.
The best part is the gym is open 24/7, 365 days a years. Thus giving it a spot in the best gyms in Abu Dhabi list, so if you are an early bird or a night owl, Gym Nation has you covered.
Check out Gym Nation and get your Free 3-day pass
Timings: 24 hours/ 7 days a week
Contact information: +9715 52132850
Location: Top Level, Khalidiyah Mall, Mubarak Bin Mohammed St, Al Khalidiyah, Abu Dhabi
Fitness First
Fitness First has a really comfortable and positive atmosphere. The Fitness First branch in Abu Dhabi Mall is the biggest gym in Abu Dhabi compared to 5 other Fitness First franchises spread across the Capital.
Though it may be a mixed facility, this leading gym in Abu Dhabi also has an exclusive ladies-only training section.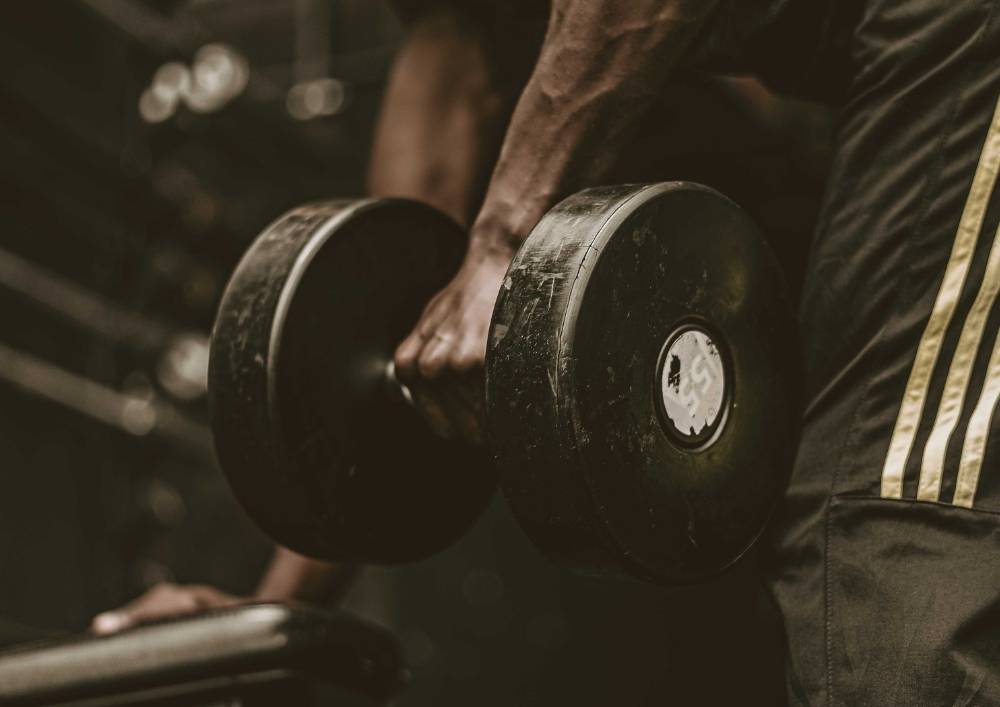 With innovative freestyle group workouts such as RPM, BodyAttack, BodyCombat and yoga all supervised by internationally certified instructors, you'll be pumping it.
One of the nicest things about this gym is the training instructors who are well versed in what they specialise.
Their amicable nature lets you approach them with any queries or questions you may have regarding your fitness and nutrition.
Timings: 6am to 11pm (Sunday to Thursday), 6am – 10pm (Friday) and 7am – 9pm (Saturday)
Contact information: +971 26746991
Location: Abu Dhabi Mall, Abu Dhabi Trade Center, Al Zahiya, Abu Dhabi
Adrenagy
Whether you need to join a fitness program based on your preference or type, Adrenagy is the perfect fit. They offer a wide range of programs and classes for adults and children alike.
There is also a group of professional coaches who will ensure your gym time is enjoyable and productive.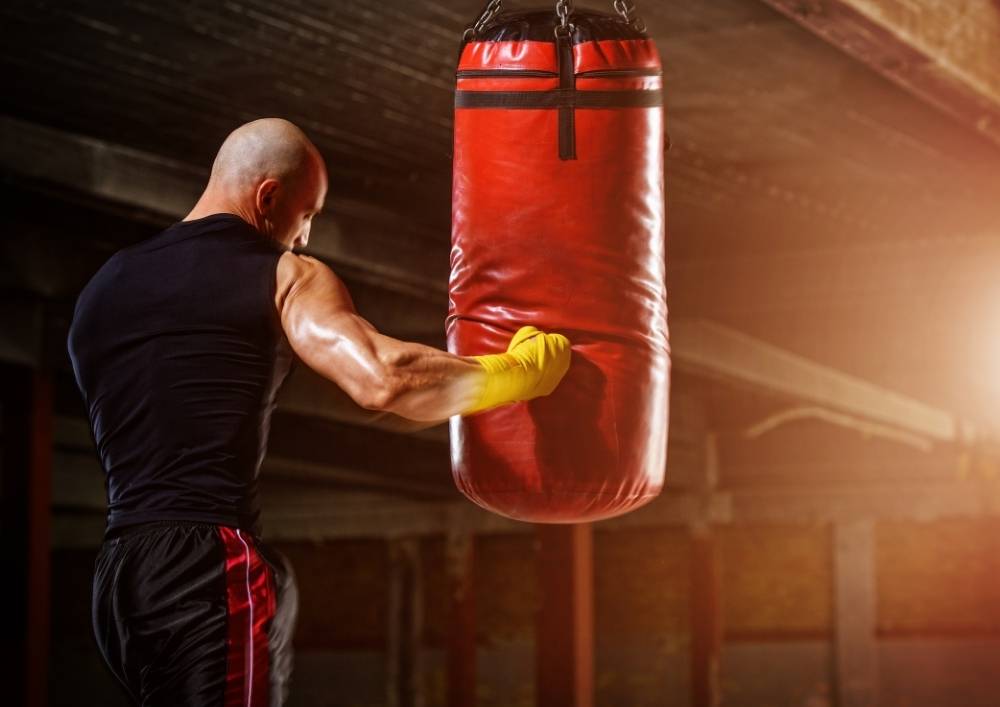 Clients love their boxing classes in the professional studio. It is recommended you purchase your own gloves as a precautionary measure due to the ongoing pandemic.
Class times may vary, so it is best to reach out before attending. You also have access to a certified trainer who works closely to analyze your body statistics.
The trainer will formulate a diet plan in coordination with a nutritionist. They plan out the best training scheme to ensure you get great results.
The Adrenagy Fitness Centre has two separate floors, one for women and one for men. The men's gym is located under the ladies' gym, providing the women privacy during their workout.
Whether you're looking for a gym membership or need a personal trainer, there are a variety of options available to fit your budget.
Timings: 6am-11pm (Monday to Friday) and 10am – 11pm (Saturday and Sunday)
Contact information: +971 24441121
Location: Khalifa Park, Gate no.1, Salam street, Behind Park Rotana, Abu Dhabi
F45 Training
F45 Training is an innovative training technique that brings the best out of clients in a systemised approach to fitness.
It has gained a lot of attention in a short record time, hence considered one of the best training programs in Abu Dhabi.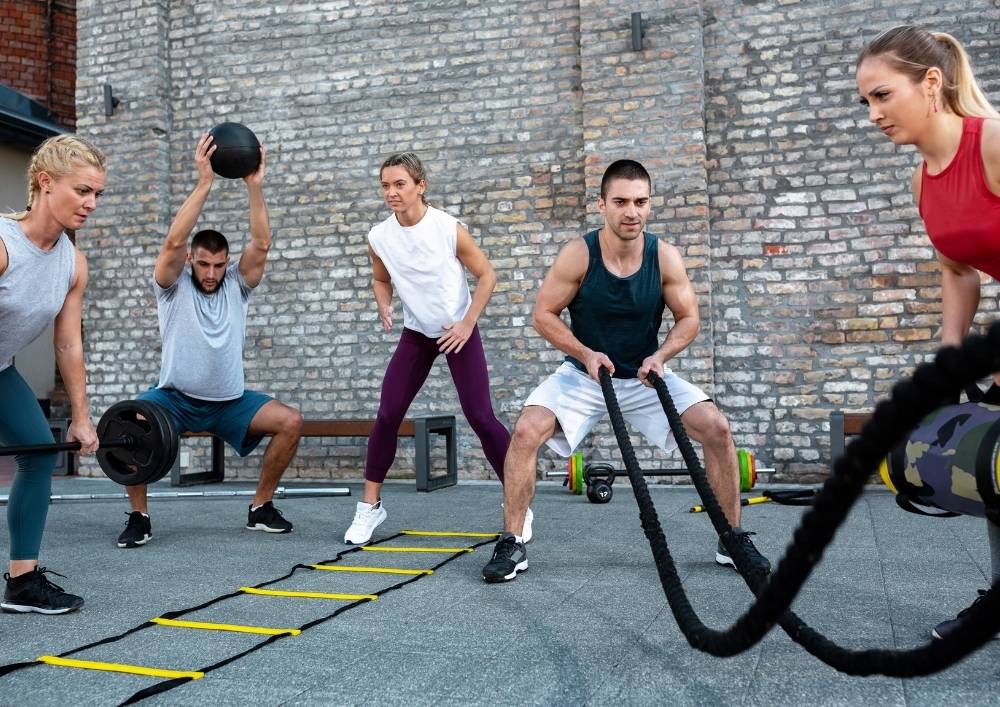 Some of the training programs offered are:
Functional HIIT
It is specifically designed to provide a functional full-body workout while improving energy levels, metabolic rate, strength, and endurance.
Team Training
This helps members transform their lifestyle physically and mentally while encouraging community growth and a no-ego attitude.
45 Minutes
One of the most time-efficient ways of training. They aim to burn up to 750 calories per 45-minute session.
With a combination of interval, cardiovascular, and strength training, you can develop stronger muscles and better stamina.
It might not be the cheapest gym in Abu Dhabi, but it offers a comprehensive program that produces results relatively quickly.
Check out the F45 training program and FREE Trial
Timings: 6am – 8pm (Monday to Friday), 7:30am – 10am (Saturday) and 8am – 11am (Sunday)
Contact information: +97156 332 3113
Location: Zayed Sports City Main Football Stadium, Ramp 40, Abu Dhabi
Gold's Gym
The Gold's gym is one of the most popular gyms in Abu Dhabi and it is the ultimate choice for an unparalleled fitness experience.
Along with being the largest international gym chain worldwide, they also have multiple branches across the UAE benefitting hundreds of residents.
The gym feature an 18,000 sq foot facility fully equipped with the latest TechnoGym equipment and cardiovascular machines. It also has cloud-based monitoring of members progress.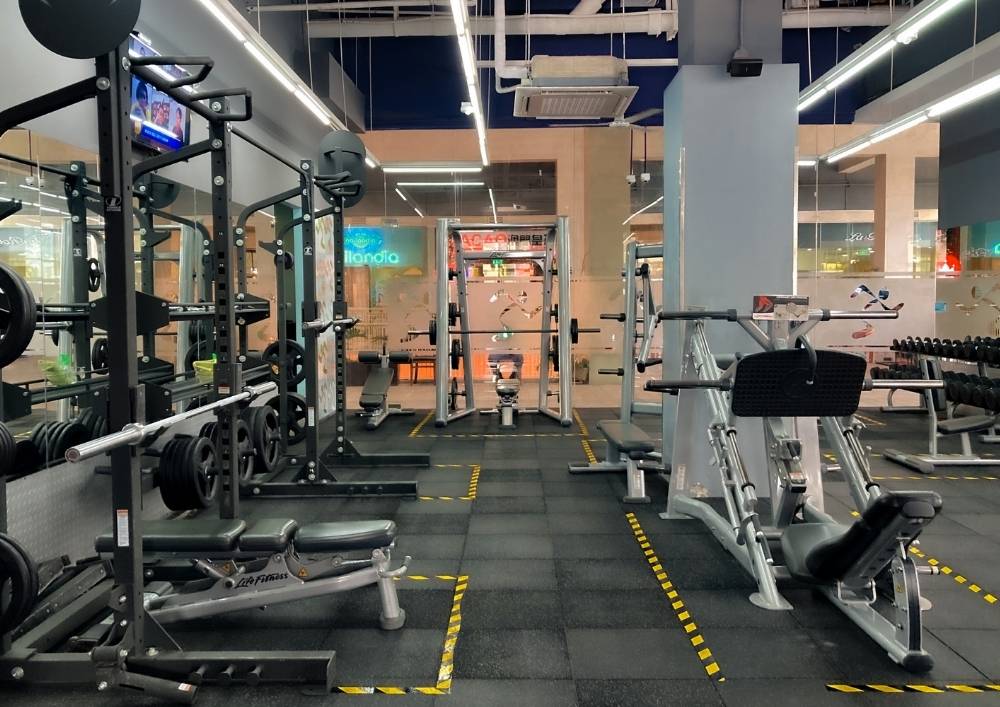 With the help of a qualified training instructor, fitness enthusiasts can identify their weak spots and find solutions to their problematic areas. Members also have access to training programs and videos.
The club features a mixed gym and a ladies-only gym, both of which feature Technogym equipment from Pure Strength, Element+, Excite Series, Omnia, and TEAMBEATS.
Other club amenities include group exercise studios, cycling studios, functional training areas, saunas, locker rooms and member lounges.
Members have access to free wi-fi and free parking.
Timing: 6am – 11pm (Monday to Friday), 6am – 11am (Saturday) and 9am – 10pm (Sunday)
Contact information: +9712 553 9888
Location: 2nd floor,Mazyad Mall, Mohamed Bin Zayed City, Abu Dhabi
Warehouse Gym
Abu Dhabi's first Warehouse Gym is coming soon! Warehouse gym in Abu Dhabi is located on the unique waterfront of Yas Bay!
The gym is equipped with cutting-edge equipment and a selection of the best personal trainers in the city.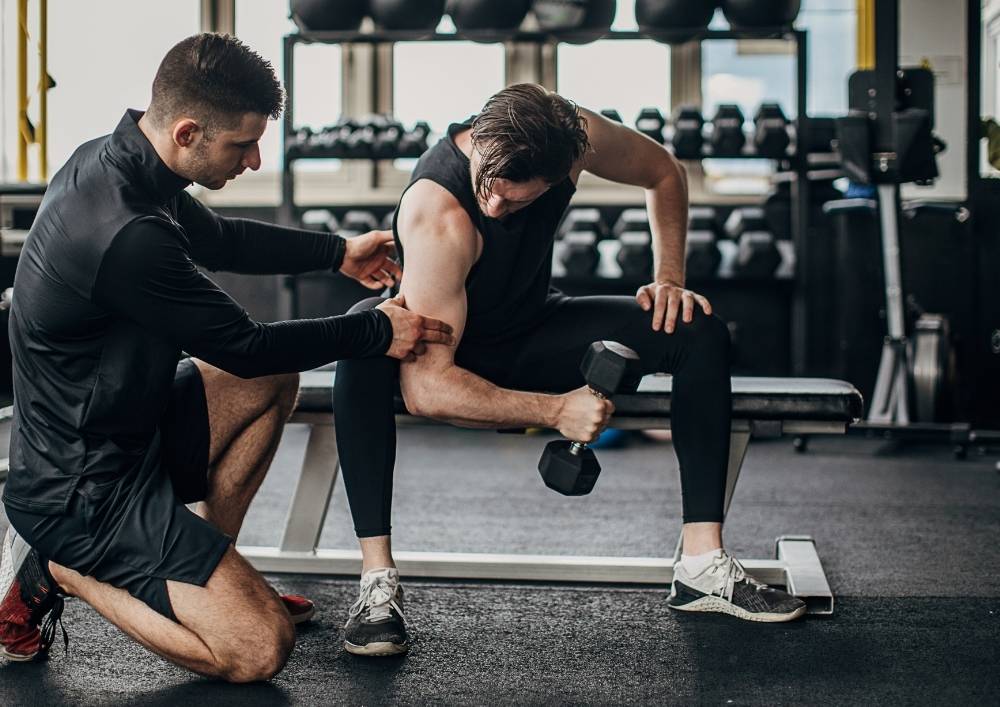 Based on its past reputation, the Warehouse gym has always delivered results, we are sure it is going to be one of the best gyms in Abu Dhabi.
Personal Training, olympic lifting, bodybuilding, crossfit training, cardio zones, boxing area, black box studio are some of their programs they have in store for the residents of Abu Dhabi. Oh and we shouldn't forget the juice bar!
Timings: TBA
Contact information: +97143405555
Location: Yas Bay, Yas Island, Abu Dhabi
BARRYS
Whether you're looking for a great workout or the best experience, BARRY's has it all and is an internationally recognised fitness leader. BARRY's is a community and lifestyle brand that is frequented by many celebrities.
Their brand new Abu Dhabi studio features both the Red Room and Flex Lounge in one location for the first time in the city. Group sessions are held in both rooms everyday during the week.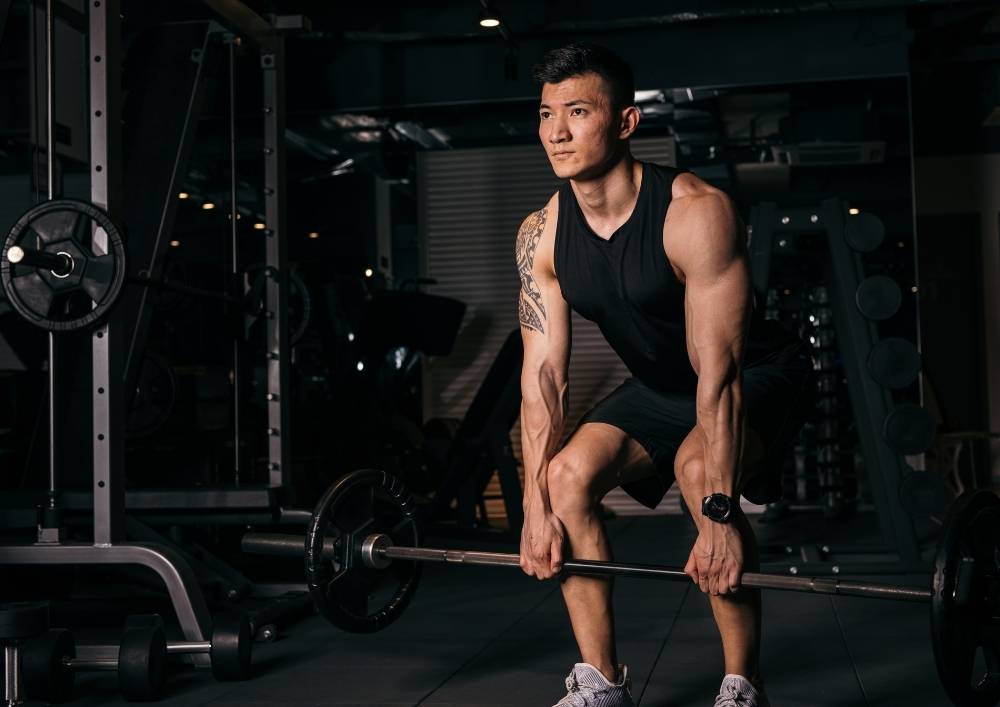 Clients of Barry's may enrol in the Red Room for the traditional HIIT workout, which alternates between the treadmill and the floor. They dedicate a day to a specific body parts or movement in The Red Room.
For booking details on BARRY's gym membership
Timings: 10am – 10pm (Sunday to Thursday) and 10am – 12am (Friday and Saturday)
Contact details: +971 2 582 0755
Location: The Galleria Mall Al Maryah Island, Level 1 – next to Burberry boutique – Abu Dhabi
Lifeline Wellness
Lifeline Wellness Gym is a complete healthcare club offering a variety of activities. Visiting the club with your family is a great idea since there is something for everyone making it one of the best gyms in Abu Dhabi for those with little ones.
Their exercise and lifestyle programs are designed after evaluating your health history and wellness profile.
Following this, individuals of all ages are monitored, evaluated, and measured according to a fitness profile program.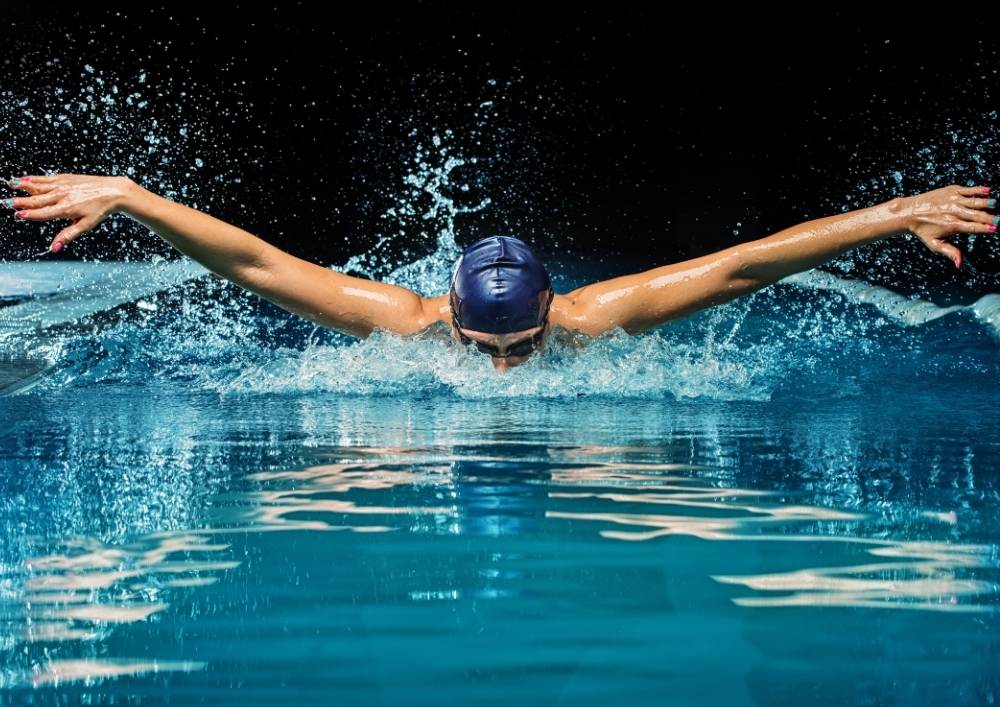 A wide variety of training systems are integrated into the Health & Fitness programs, including pilates, cardio-vascular, muscular strength training, isometric, Isotonic and circuit training.
Following a session, you can relax at the spa or salon located on the premises. Lifeline Wellness also accommodates a swimming pool and a ladies only section.
With rates starting at AED 3.70 a day, and over 4 branches in Abu Dhabi, Lifeline Wellness Gym is definitely cheap and ranks as one of the best gyms in Abu Dhabi.
For Lifeline Wellness Gym Membership details
Timings: 6:30am – 10:30pm (Monday to Saturday)
Contact information: +9712 546 3000
Location: 33 Al Karamah St, near Abu Dhabi National Exhibition Centre, Capital Centre, Abu Dhabi
Oxygen Gym
Possibly the best gym in the capital, Oxygen Gym easily makes it to the list of one of the best gyms in Abu Dhabi. It is worth noting this is a male only gym.
This gym is for those who take workouts seriously and particularly for those who want to take their workout game to the next level.
Every piece of gym equipment they have is designed to target a particular muscle group and is extremely efficient.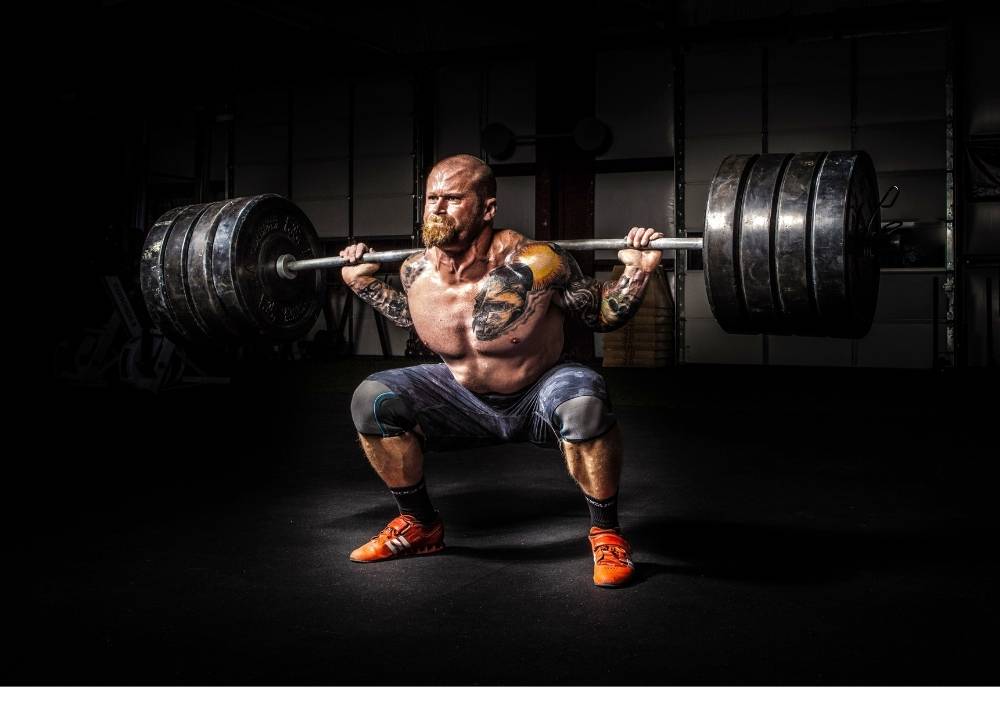 Oxygen Gym is equipped with a lot of power racks, barbells for cross-fitters. Subsequently the gym tends to attract a lot of athletes.
The cardio zone is incredible, it is equipped with step-masters, treadmills and plenty of spin bikes which allow you to connect your device and make the most of your cardio session.
At Oxygen Gym, certified trainers are always willing to go above and beyond to make sure you have the best work out every single time.
Free parking is available outside the gym.
Timings: 5am – 2am (Monday to Sunday)
Contact information: +9712 444 5091
Location: Rabdan, Al Maqta', Abu Dhabi
MProve Fitness
In Abu Dhabi, MProve Fitness is a favorite gym for amateurs and professionals alike. The facility boasts a wide range of fitness facilities and equipment. Even though CrossFit is its primary focus, it also has a variety of free weights and cardio machines.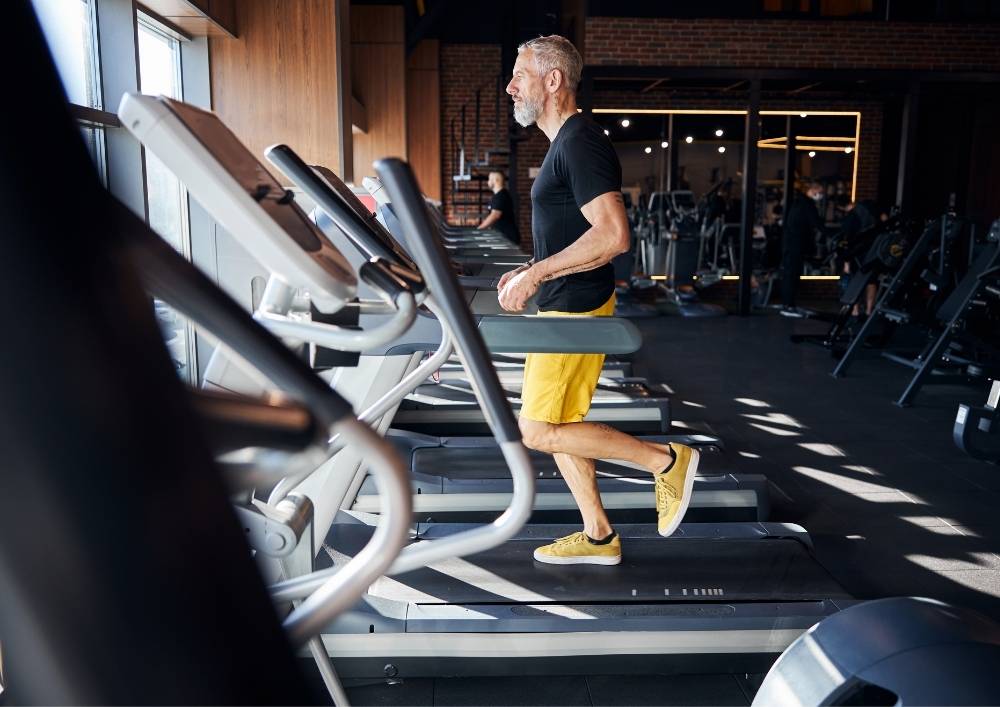 With classes ranging from calisthenics, kickboxing and bodybuilding, you will be sure to drop by at their healthy café which is located on the same premises to refuel.
It's important to note MProve Fitness is a family friendly gym, which also focuses on workouts for kids, instilling the importance of healthy living from an early age.
Sign up to MProve for a FREE class
Timings: 6am -11:30pm (Monday to Friday), 9am – 9pm (Saturday), and 9am – 10pm (Sunday)
Contact information: +9712 555 1146
Location: Plot 8, Warehouse 6A, Al Maqta Area, Abu Dhabi
HARAKA Gym
Dedication and perseverance will always determine whether you are able to maintain a healthy lifestyle.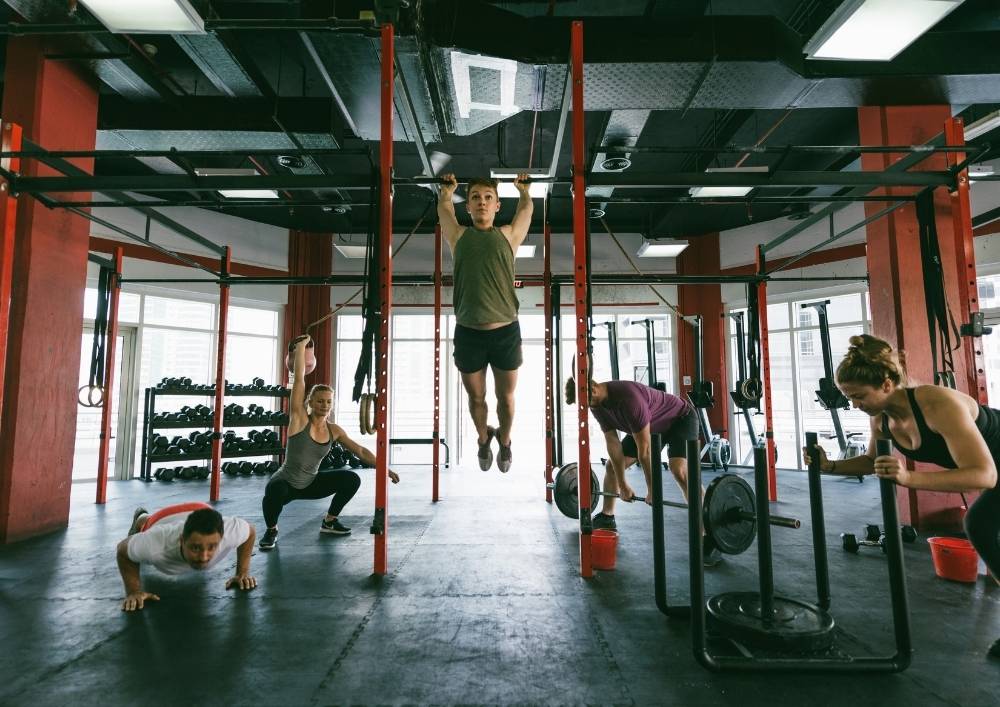 HARAKA programmes are all about quality, continuous education, engagement, and most importantly, having a great time.
Each of their bespoke workouts is expertly designed for an individual or a group of clients. They strive at obtaining maximum fitness impact in less time.
Their certified trainers are exceptional and will supervise you step-by-step through 60 minutes of scientific full-body fitness.
Timings: 5am – 8pm (Sunday to Thursday), 8am – 12:30pm (Friday), and 2pm – 6pm (Saturday)
Contact information: +9712 403 4233
Location: Al Rawdah, Zayed Sports City, Abu Dhabi
Vogue Fitness
The fact that CrossFit studio Vogue Fitness now has four branches across Abu Dhabi speaks volumes about Abu Dhabi's love for CrossFit.
Known for its fast-paced functional movements, Vogue Fitness Yas or CrossFit Yas has become an institution in Abu Dhabi. There's a real sense of community among the members, they are super dedicated.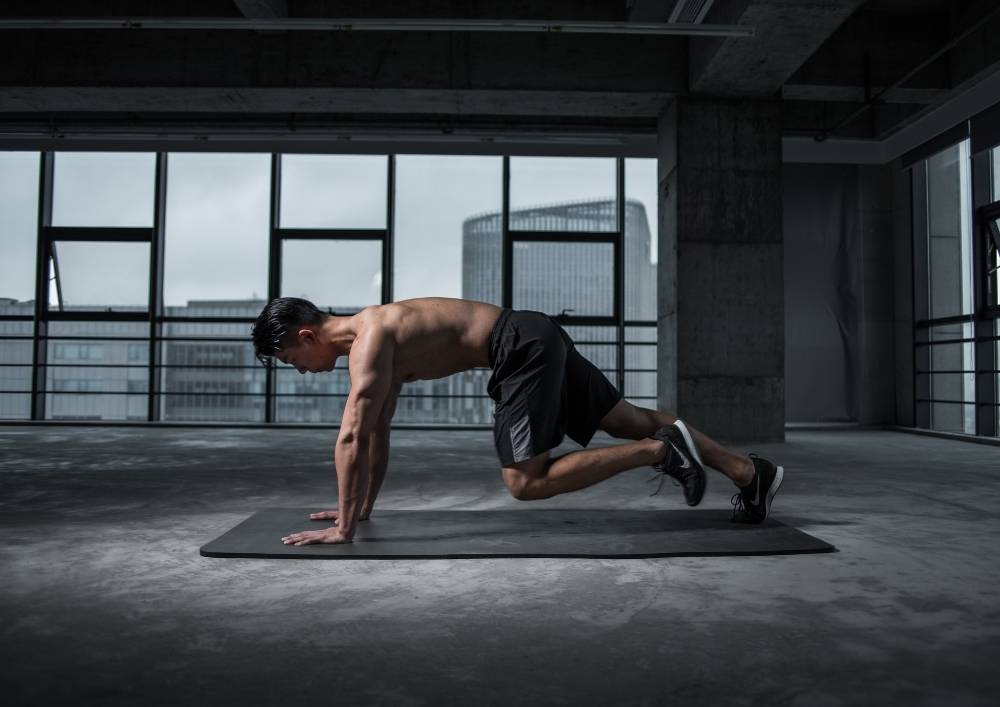 With multiple locations across Abu Dhabi, they all offer high-intensity workouts, such as crossfit, metcon, VO2, Warrior WOD, Red Zone to name a few.
If crossfit is not your cup of tea, you can still visit, hit the weight rack and complete your workout routine.
If you feel you are struggling with certain movements, the certified and experienced trainers at Vogue Fitness will gladly show you an alternative to help you push through.
Book Vogue Fitness 3-Day Free trial
Timings: 5:30am – 9pm (Monday to Friday), 8:30am – 1pm (Saturday), and 8:30am – 7pm (Sunday)
Contact information: +9712 583 2380
Location: Yas Marina, Abu Dhabi
FIT-UAE
With a huge class schedule and over a hundred gym equipments, FIT-UAE is a brand new, upcoming gym facility coming soon to Abu Dhabi.
Whether you are a first timer or an experienced bodybuilder, this gym will make sure you feel comfortable the moment you step through their doors.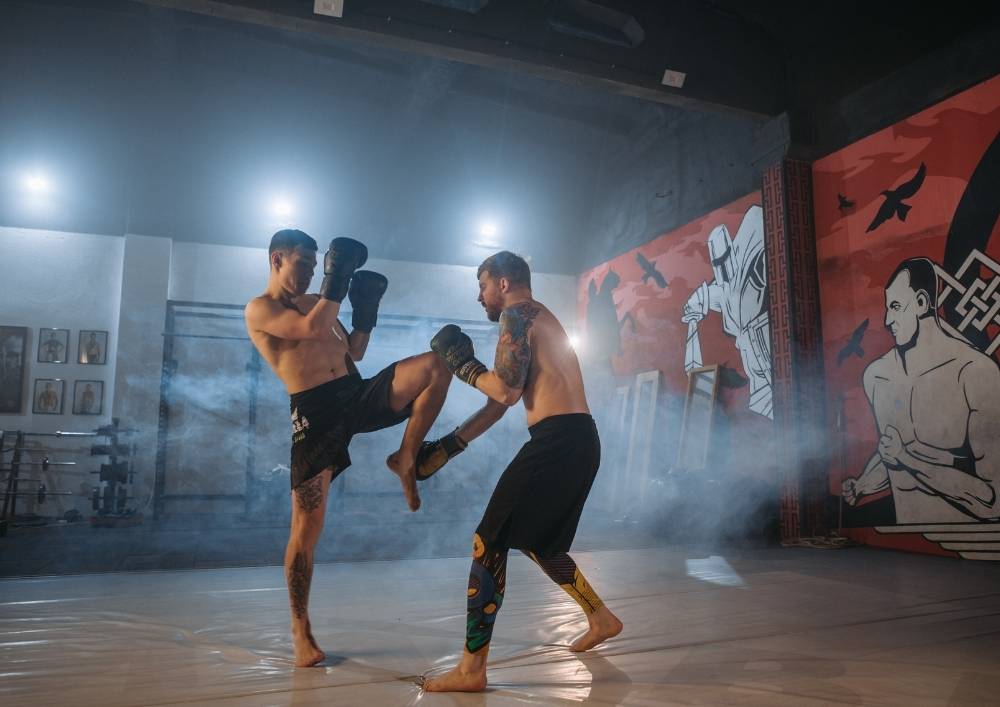 The price you pay to what you have access to @ AED 1499 per year, puts it a rank higher compared to what other gyms offer within this price bracket, which is promising, thus making this upcoming venture one of the best gyms in Abu Dhabi already.
State of the art MMA/ Boxing area, a functional fitness zone, unlimited group classes, yoga, pilates are some of the few offerings by FIT-UAE. They will even have their own cafe.
Timings: 24/7
Contact information: info@getfit.ae
Location: Yas Mall, Yas Island, Abu Dhabi
Cobra Fitness
The mission at Cobra Fitness goes far beyond looking good. They promise to transform you entirely. Not only will you gain physical strength, but you will feel stronger, and more focused mentally. Definitely one of the go-to best gyms in Abu Dhabi.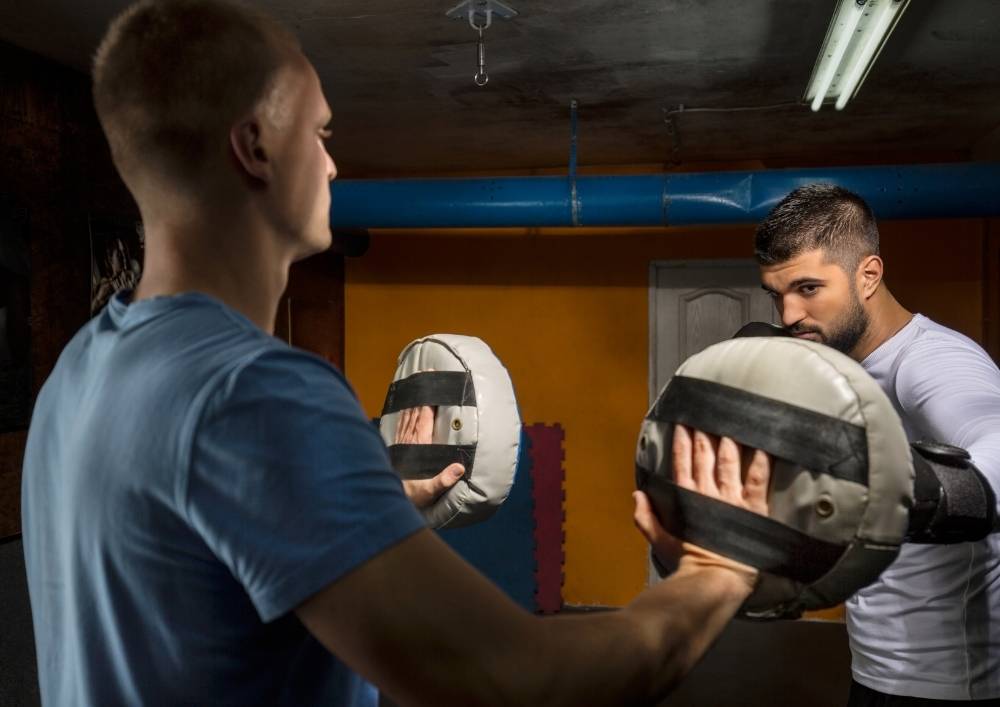 You will be provided with a tailor-made fitness program, customising your individual requirements along with nutritional and dietary advice.
Some of the programs offered to you at Cobra Fitness are Brazilian Jiu-Jitsu, Boxing, Muay Thai (for women and kids too), Sparring, Cobra Cycling, strength and conditioning to name a few.
Timings: 6am – 10pm (Monday to Friday) and 7am – 7pm (Saturday and Sunday)
Contact information: +9712 449 6524
Location: Upper Basement, Al Raha Blvd, Abu Dhabi
Primal Gym
Primal Gym is an all round fitness gym, that has everything from martial arts to cross-fit and standard gym training.
Spread over two locations in Abu Dhabi, with the largest studio gym being at Amaya Towers, Primal Gyms sole goal is to provide you with the highest quality fitness equipment & martial arts instructors offering mixed martial arts training.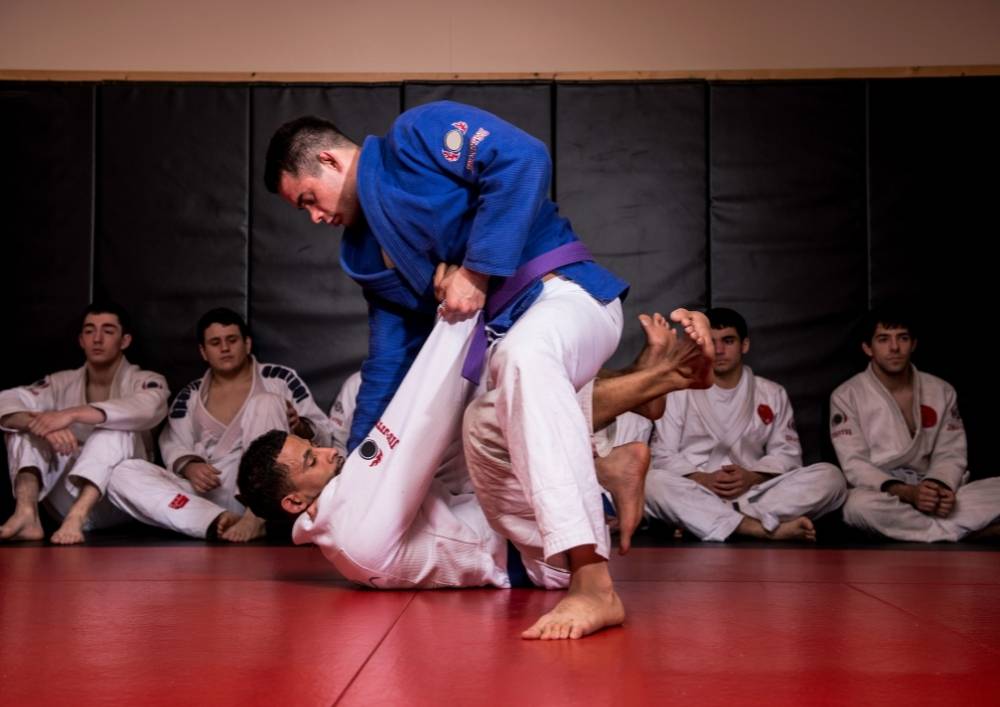 It's safe and comfortable environment so that you can meet your health and fitness goals at your own pace.
Strength training equipment, free weights including yoga, core, boot camp, cross training, HIIT are some of the fitness classes offered by Primal Gym.
Martial Arts enthusiasts can choose from Boxing, Brazilian Jiu-Jitsu, MMA, wrestling, and Muay Thai, while kids can participate in specially designed sessions.
Register to claim your free day pass to Primal
Timings: 9am – 10pm (Sunday to Friday) and 9am – 12pm (Saturday)
Contact information: +97150 296 2157
Location: Al Amaya tower, Reem Island, Abu Dhabi
UFC Gym
The UFC Gym in Abu Dhabi is clearly the world leader in MMA fitness. They offer group classes including popular programs combined with unique UFC Gym workouts, resulting in a variety of options to fit your preferred training style.
Their classes also include Brazilian Jiu-Jitsu, MMA inspired trainings and even a youth program that helps develop coordination, agility, speed and strength.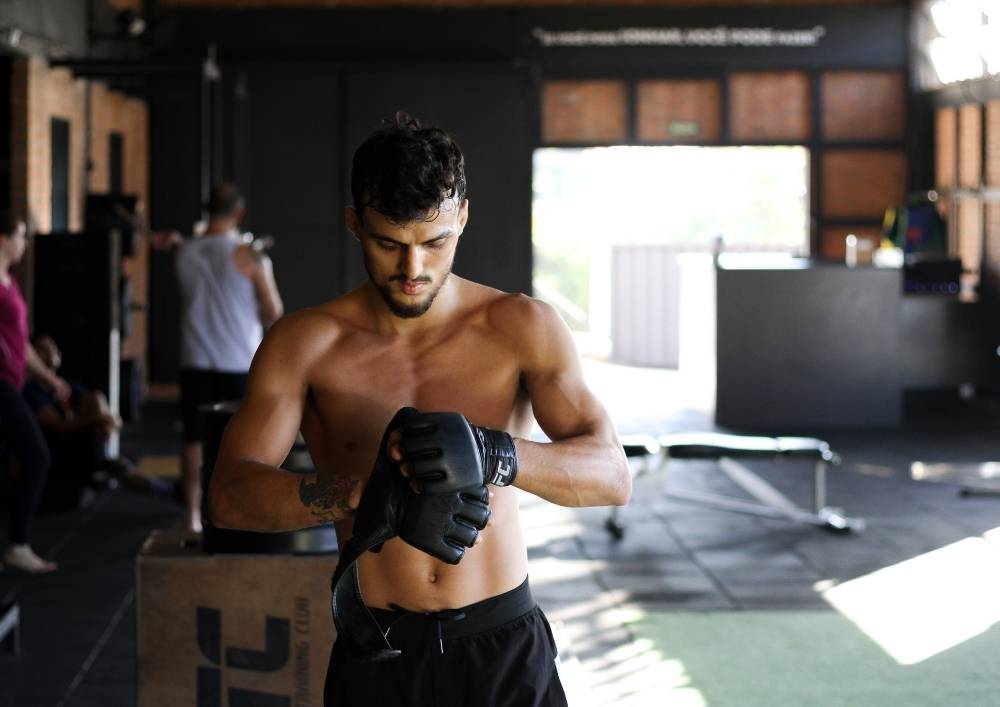 The trainings offered are tailored to individual needs and you will have a partner who will push you to go further and faster with your coach.
The concept of gymming here is slightly different but definitely worthy a mention in this blog on the best gyms in Abu Dhabi.
Train for FREE at UFC Gym today
Timings: 5:30am – 11pm (Monday to Sunday)
Contact information: +9712 550 5222
Location: Retired Military Personnel Association Building, Al Raqi St, Mohamed Bin Zayed City, Abu Dhabi
Frequently Asked Questions About Health and Fitness
It's not uncommon for someone who is starting a new fitness routine to ask questions – whether it's registering for their first cycling class, grabbing something heavy to lift or starting a weight loss program!
Most people tend to question what they're about to do, from deciding what form of exercise or workout style is best for their specific goals to building a successful workout routine.
Listed below are a few questions that can help you get more out of your workout.
Is it necessary to work out every day?
No, you don't have to work out every day. Ideally, a 1-2 full days of rest per week is recommended in most cases.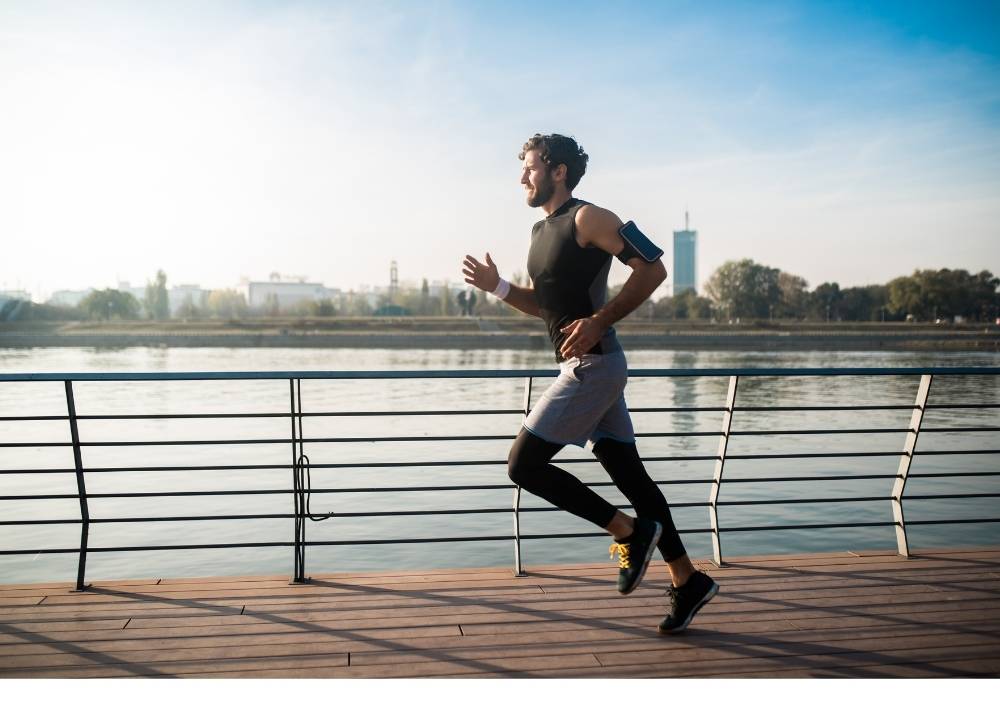 Participating in regular rest days and practicing a well-balanced recovery routine can help you reduce your risk of injury and promote the longevity of your fitness routine.
How long should I work out?
In general, your workouts do not need to be long to be effective. Depending on your fitness level, type of workout and intensity, the length of your workout will vary.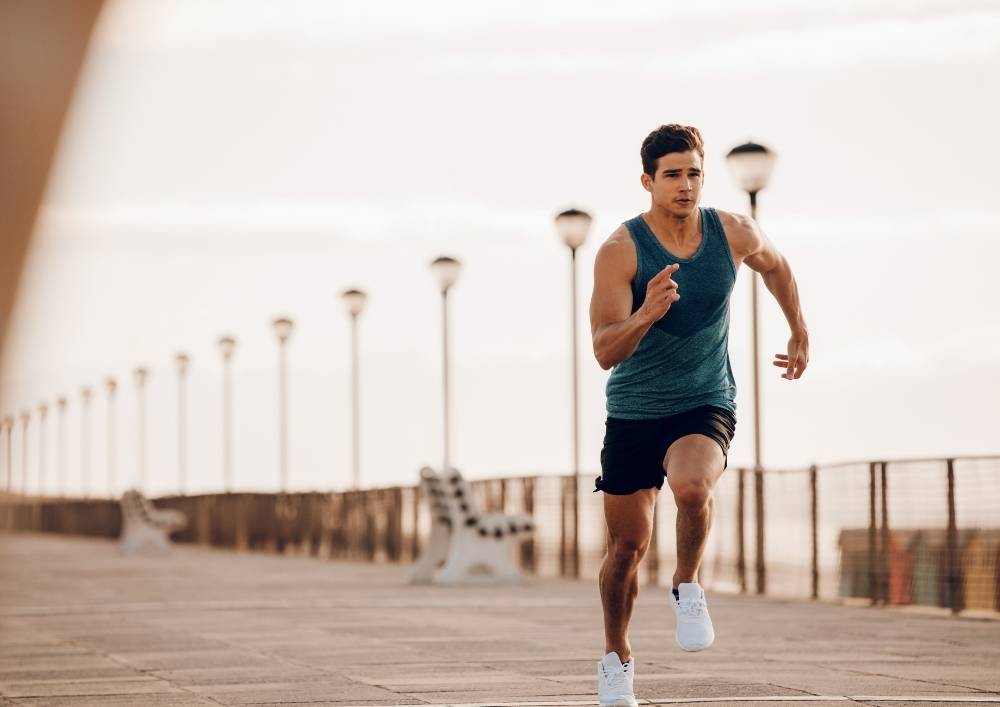 A HIIT, circuit training session, or sprint will typically be quicker than a moderate cardio session since you're working out at a higher intensity.
If you are doing strength training, you may want to schedule more time for warming up and resting between sets.
What is the best way to increase lean muscle mass?
Lean muscle mass can be increased by adding heavy strength training to your routine.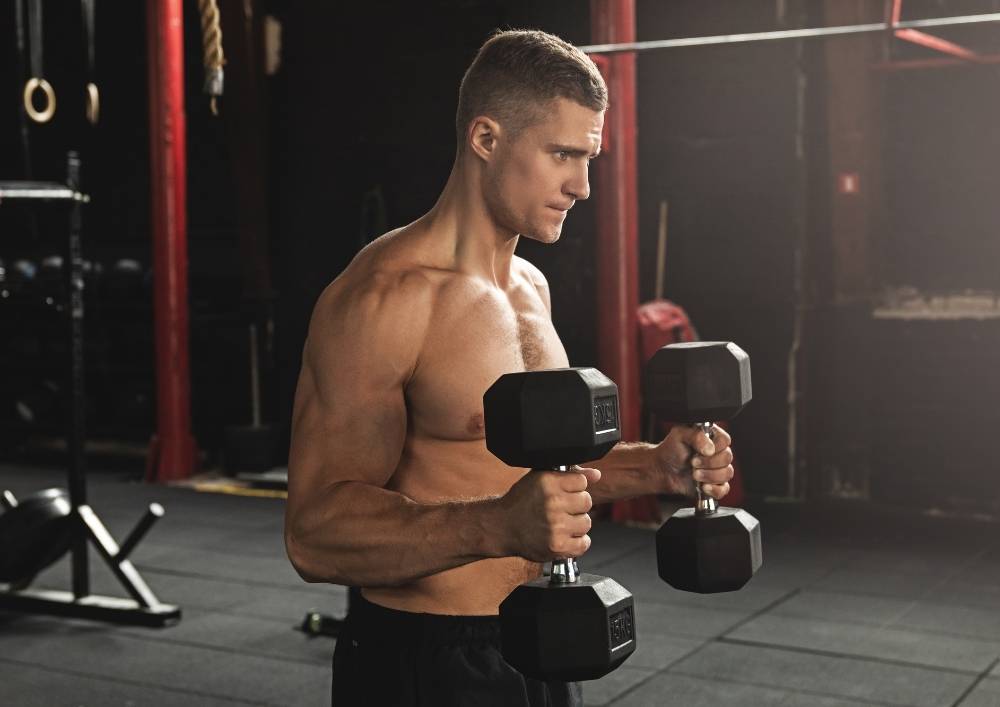 When your muscles are forced to fight against greater resistance than they normally experience, they are stimulated to grow. Start with what you feel most comfortable with and continue building from there.
What is the best training to lose weight?
Cardio training is a great way to burn more calories every day. However, strength training will help you build lean muscle, which increases your metabolism and burns calories when your body is at rest.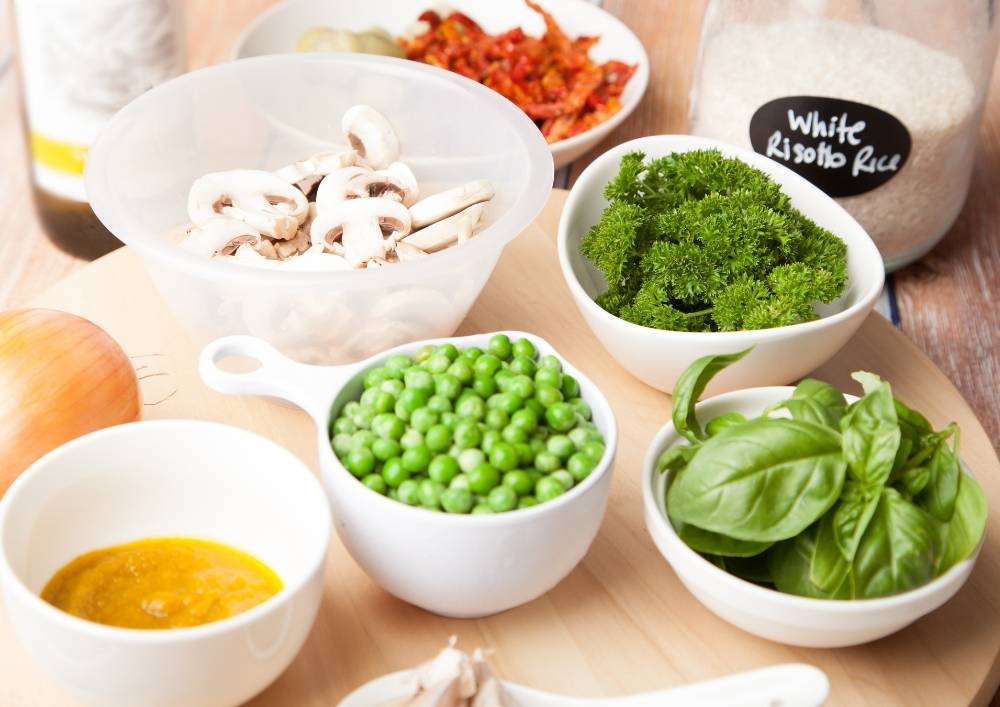 Don't forget to eat a well-balanced, healthy diet rich in whole foods. If you're trying to lose weight, it's important to get as much nutrition from your calories as possible so that you can fuel your workouts.
Is there anything I can do to relieve muscle soreness?
Nutrition is key, eating foods that fuel your body and workouts will give your muscles the nutrients they need to recover.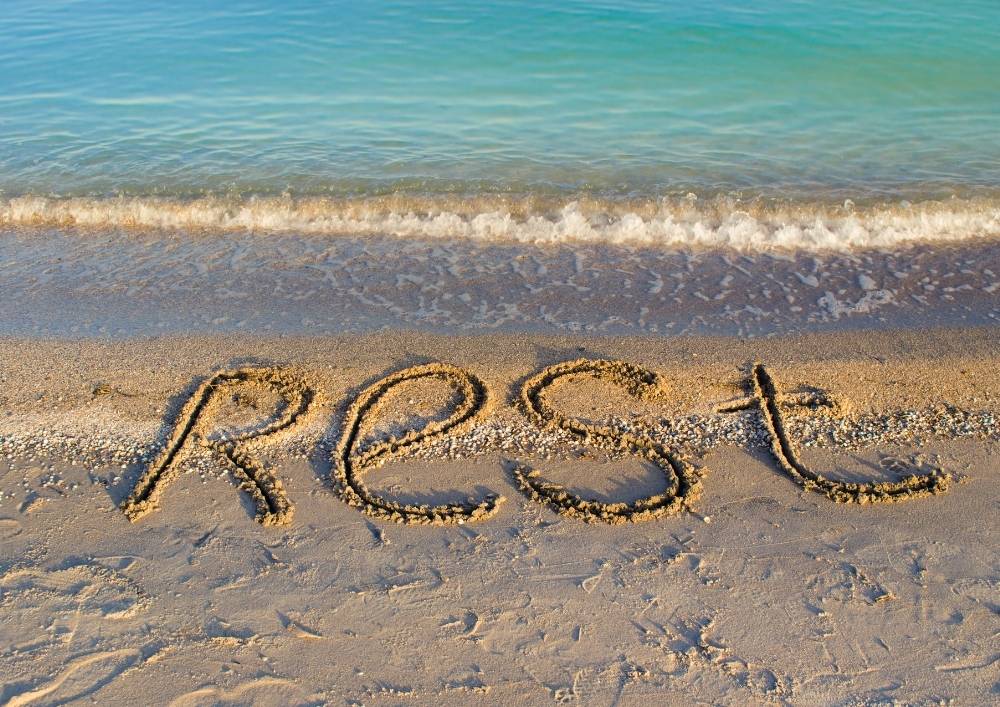 Getting plenty of rest and sleep will also help recovery, when you're at rest, your muscles are repairing.
Approximately how long does it take for results to appear?
The results can take anywhere from 6-8 weeks depending on your workout routine. Just know that your hard work will eventually pay off, even if you don't see the results you're looking for right away.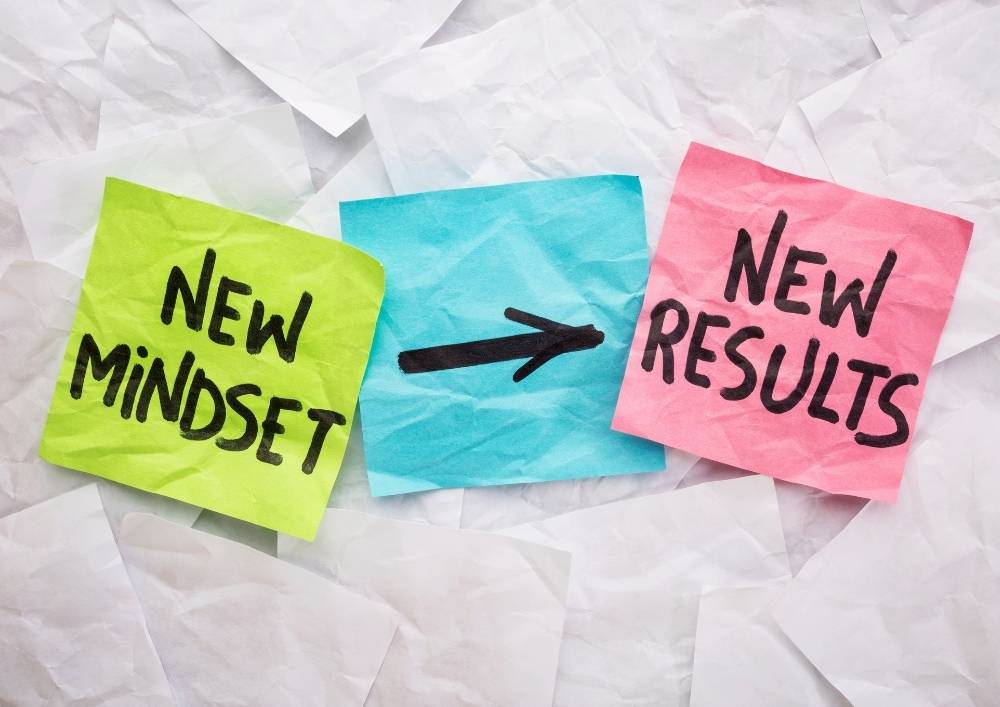 It's all the little wins that will keep you going. Stay consistent and celebrate all the smaller successes and changes you see along the way.
How Do I Choose the Best Diet for My Fitness Goals?
Diet plays a huge role in the success of your workout routine. Fuel and energy are essential to your body's ability to perform and recover after a workout, no matter what your goals are.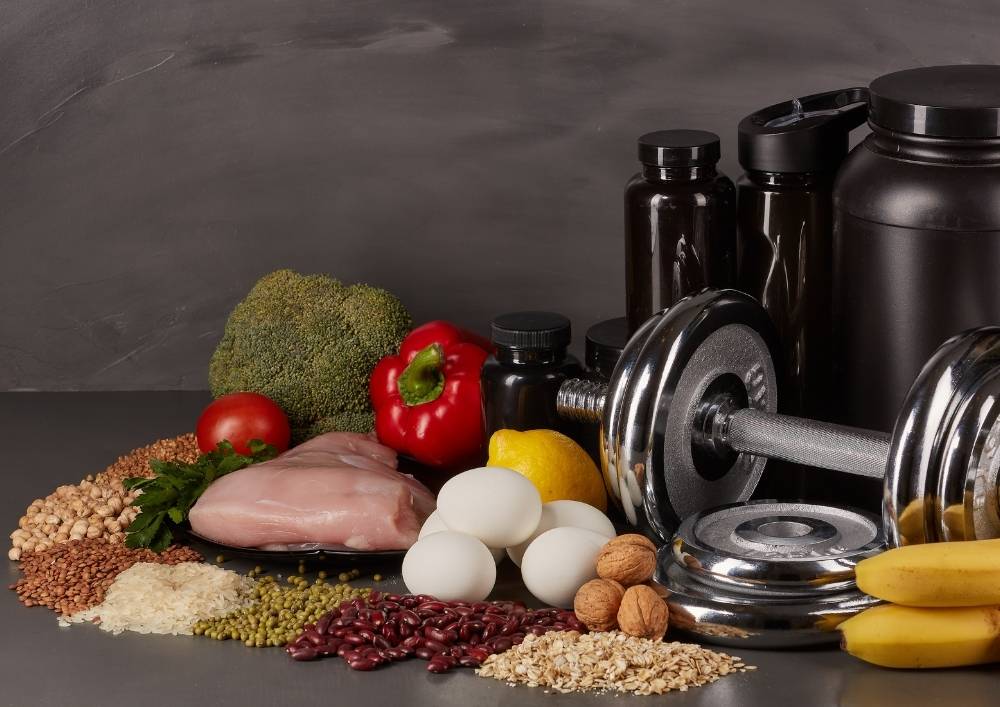 As far as diets go, the choice really comes down to personal preference. If you want to show up for your workout and perform your best, the nutrients you're filling your body with matter.
Fresh foods make a difference when it comes to quality and content, so try to maximize its intake whenever possible
To Conclude The Best Gyms In Abu Dhabi
With the above list provided, we understand it can be a bit overwhelming to find the right gym for your workout. We hope our list of the best gyms in Abu Dhabi helps profile the information you need to pick the right gym for you!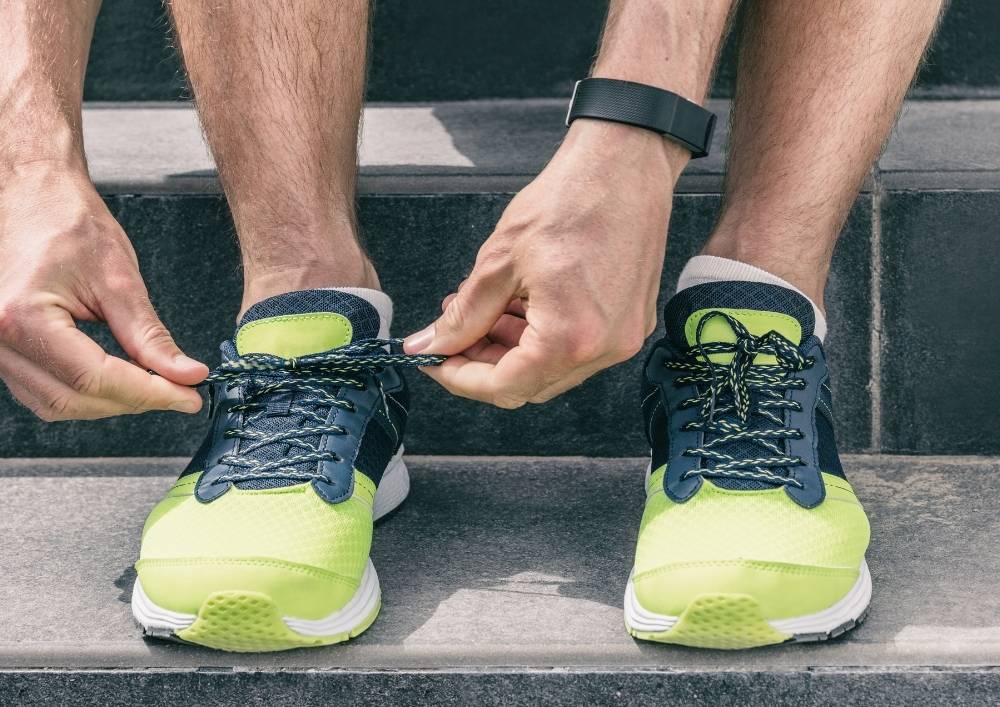 And remember, it's all about taking that first step! Now that you've decided to listen to your body, Remember, each small step adds up.
Stay motivated, set rewards for each time you achieve a goal. For example, you can maybe take a trip to the beach ,engage in some fun activities or plan as escape around Abu Dhabi.
Keeping yourself motivated is key to achieving your goals.
Thank you for taking the time to read this article on best gyms in Abu Dhabi. I hope it was helpful to you. Let us know what you think by leaving a comment and we will reply as soon as possible.
Do you have any other suggestions for best gyms in Abu Dhabi that we may have missed in this article? We would love to hear from you!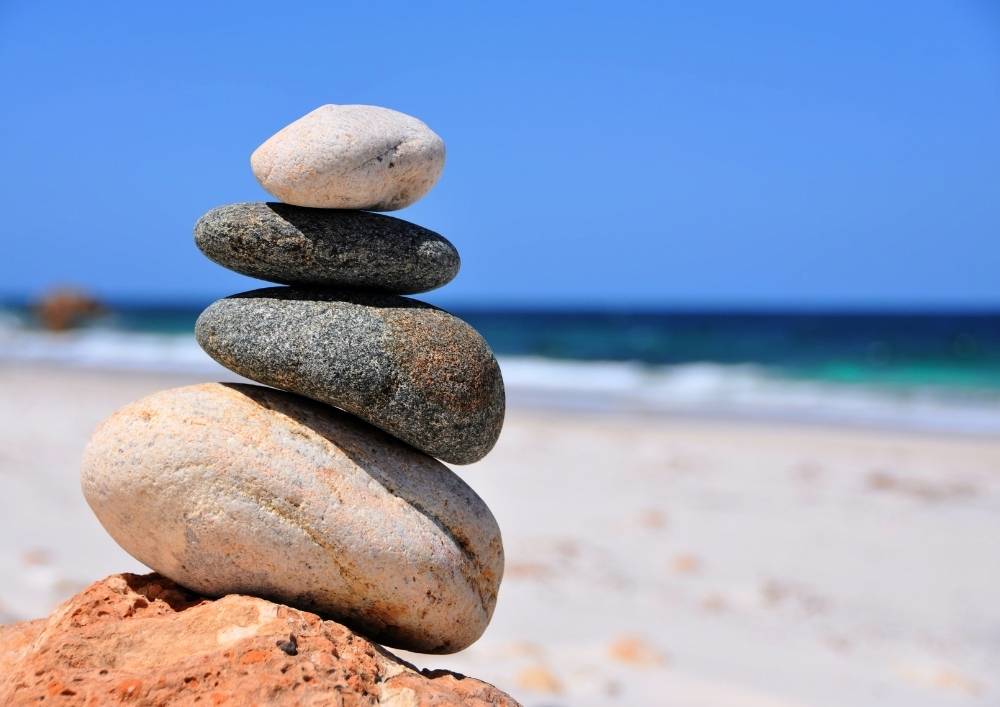 You may also like:
Best gyms in Abu Dhabi for ladies l What to wear in Abu Dhabi l 1 day in Abu Dhabi itinerary l 4 days in Abu Dhabi itinerary l 50+ best things to do in Abu Dhabi l 20+ best places to visit in Abu Dhabi for free l 10+ best monthly car rentals in Abu Dhabi l 6 Amazing desert hotels in Abu Dhabi l 12 Great things to do on Yas Island l 16+ Best beach clubs in Abu Dhabi l 3 best desert driving course in Abu Dhabi l 10+ Festive places to celebrate Christmas in Abu Dhabi l Abu Dhabi versus Dubai l 15+ Best indoor activities in Abu Dhabi for kids l 12+ Eid staycations around the UAE l
Disclaimer: This post about the best gyms in Abu Dhabi may contain affiliate links, by using them, it does not cost you any extra, we get a teeny commission to keep us writing. Thank you in advance for your support.