Abu Dhabi never lets you down when it comes to international celebrations, even during their holy month of Ramadan!
We have been busy scouring all our favourite spots to share with you the best places for Easter Brunch in Abu Dhabi this year.
Wether you're taking the kids along, or looking for something a little more romantic with a date, we've got you covered.
Aside from the delicious spread, we've also found some great activities for little ones. Here is a full run down with locations & prices.
Easter In Abu Dhabi
A Four Course Menu at The Abu Dhabi EDITION
Easter celebrations in Abu Dhabi don't come any more extravagant than the four-course menu offered at The Abu Dhabi EDITION.
The menu features marinated tuna and quail egg, rocket salad, pulled lamb pizza, seafood risotto and crispy lamb cutlets, egg custard tart and an Easter egg trolley.
On Saturday, April 16th adults can expect to pay around AED 250.
It is possible to book a table from 12.30 pm-5 pm. It's a three-hour experience so leave plenty of time to enjoy it.
To reserve a table call 02 208 000
Easter Brunch at Yas Island Rotana
At Yas Island Rotana there are a number of activities for kids. They can decorate cookies and take away a traditional Easter gift.
The Easter Brunch has many festive desserts such as Snow Egg, Bunny Spice Carrot Cake, Mini Hot Cross Buns, and more.
This is a great choice for kids under twelve as not only do they eat for free, brunch comes with access to the pool and recreation club. 
Families can reserve a table between 12.30 – 4.30 on Sunday, April 17th and prices start from AED 175 including brunch.
It is easy to book by calling + 971 2 656 4000 / 4155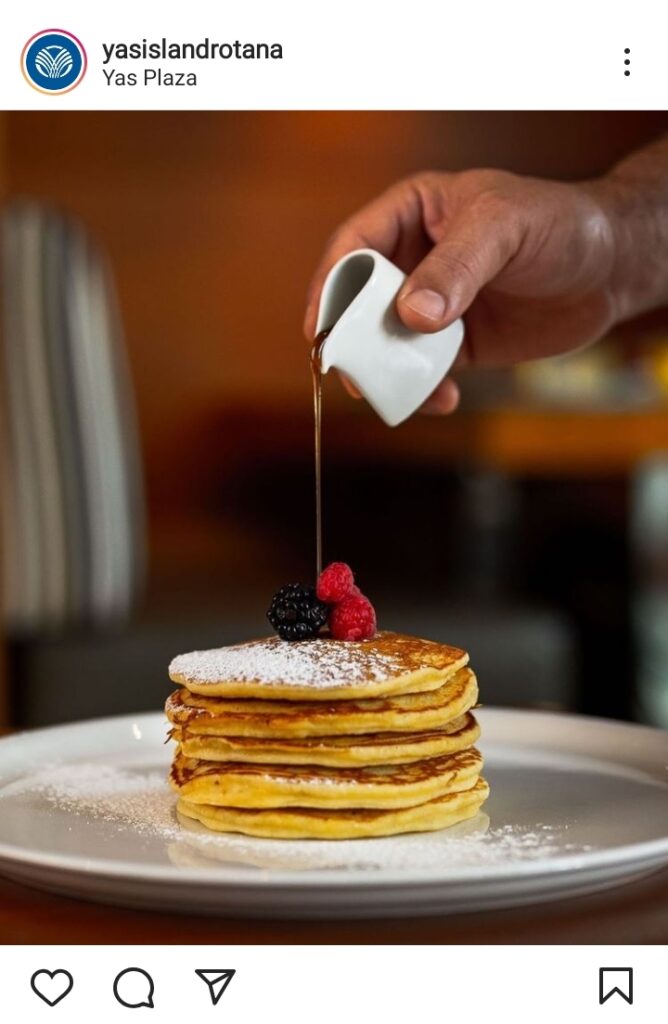 Celebrate Easter at Cyan
This Easter The Cyan has a number of appetisers, and special desserts available at the buffet. The main courses are served at the table.
The Cyan has not forgotten the kids with many activities lined up to keep them entertained.
There are several packages to choose from on Sunday 17 April, from 12:30 pm to 3:30 pm.
The Soft Beverage Package is AED 250, the House Beverage Package is AED 350 and kids (6-12 years) are charged at AED 125.
Call the Cyan Brasserie, 056 544 8158 to reserve a table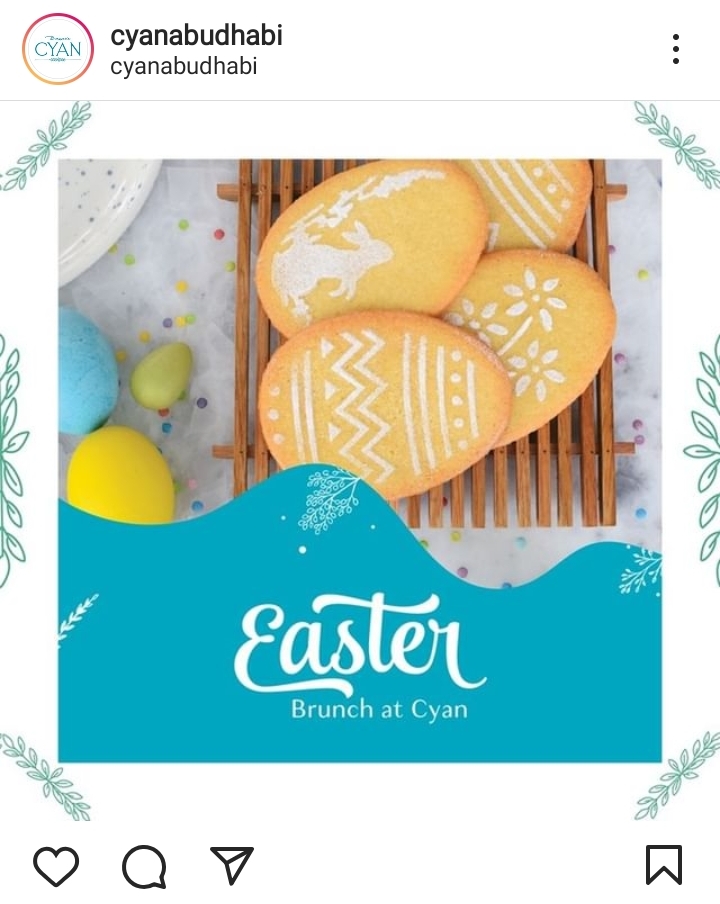 Easter Eggstravaganza Brunch at JA The Resort 
The Palmito Garden at JA The Resort will have a selection of delicious dishes for Easter brunch for all the family.
They haven't forgotten the children and have lots of activities planned to keep them entertained.
There are a few packages to choose from; the house beverage package is AED 375 per person, the softs drinks package is AED 275 per person and kids from 6-12 years old are AED 135.
Email restaurant.reservation@jaresorts.com or phone +971 4 814 5604 to reserve a table.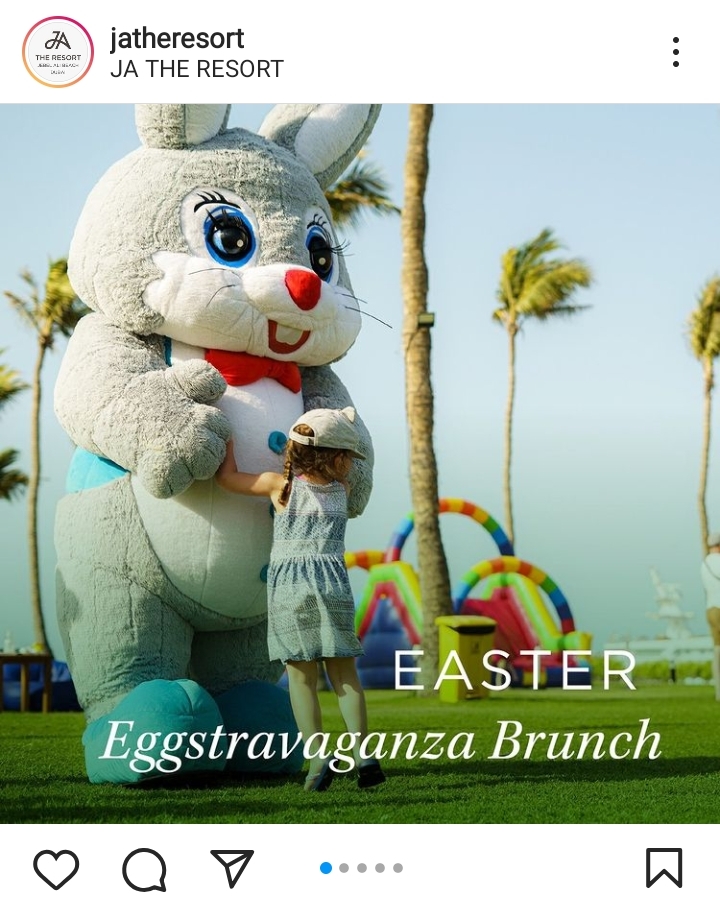 Easter Egg Hunt at Park Hyatt Abu Dhabi
There are lots of delicious dishes to choose from this Sunday at the Park Hyatt Abu Dhabi.
Camp Hyatt is open for the little ones to enjoy after brunch. There they can participate in the egg hunt and many other Easter activities.
Prices for adults start at ABD 375 and kids eat for half price.
Activities start at 1pm until 4.30pm. Call 050 740 5323 to reserve a place. 
A Mediterranean Brunch at Khalidiya Palace Rayhaan by Rotana
For Mediterranean cuisine with an Easter twist, head to Khalidiya Palace Rayhaan by Rotana. There is a "sunny bunny' buffet for the kids and plenty of Easter activities and competitions.
Easter brunch is on Sunday April 17th from 1pm – 4pm.
Adult packages are AED 169 and kids packages are AED 79.
To book a table call the Khalidiya Palace Rayhaan by Rotana on 02 657 0000.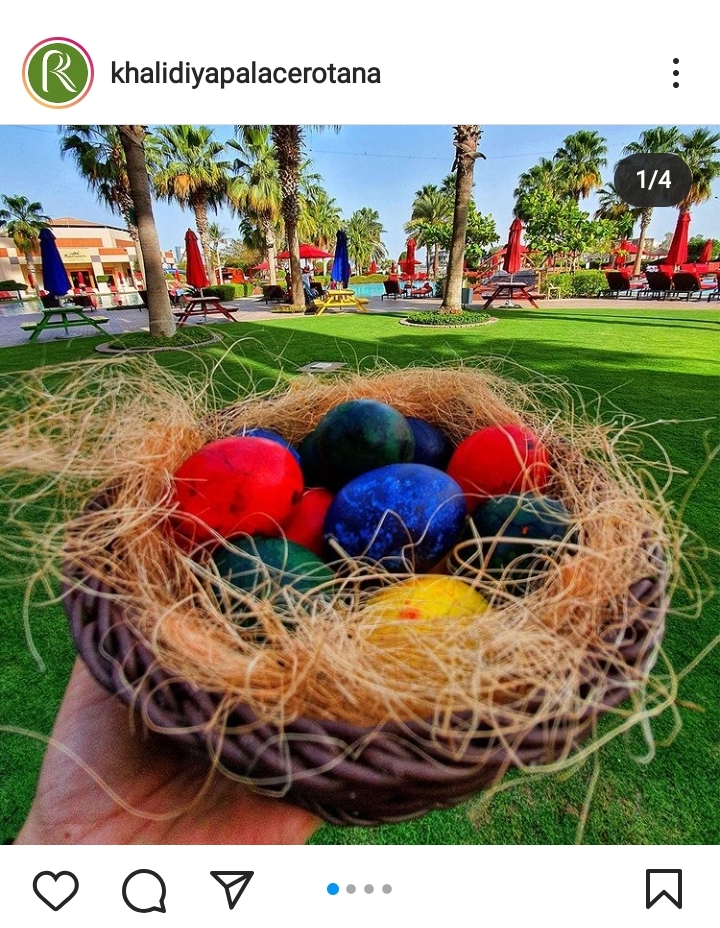 Easter Buffet at Artisan Kitchen, Bab Al Qasr
This Easter Sunday enjoy an Easter brunch buffet at Artisan Kitchen. Tables can be booked between 1 pm and 4pm.
There are plenty of activities to keep the younger members of the family happy including a surprise visit from the Easter Bunny and an egg hunt. 
To reserve a table email restaurants@babalqasr.com or call (056 992 2078)
Easter Brunch at the Westin
Easter Brunch at the Westin includes lots of family-friendly Easter activities.
After enjoying a delicious Easter Brunch, kids are surprised with a visit from the Easter Bunny and enjoy an Egg Hunt.
Little ones can enjoy the live-bunny petting mini-zoo. 
Soft Drink packages start from AED 195. The house package including Prosecco start from AED 350 and children between 6-12 years old are AED 100.
Reserve a table on Sunday 17th April between 1pm and 4pm by calling 02 616 9999.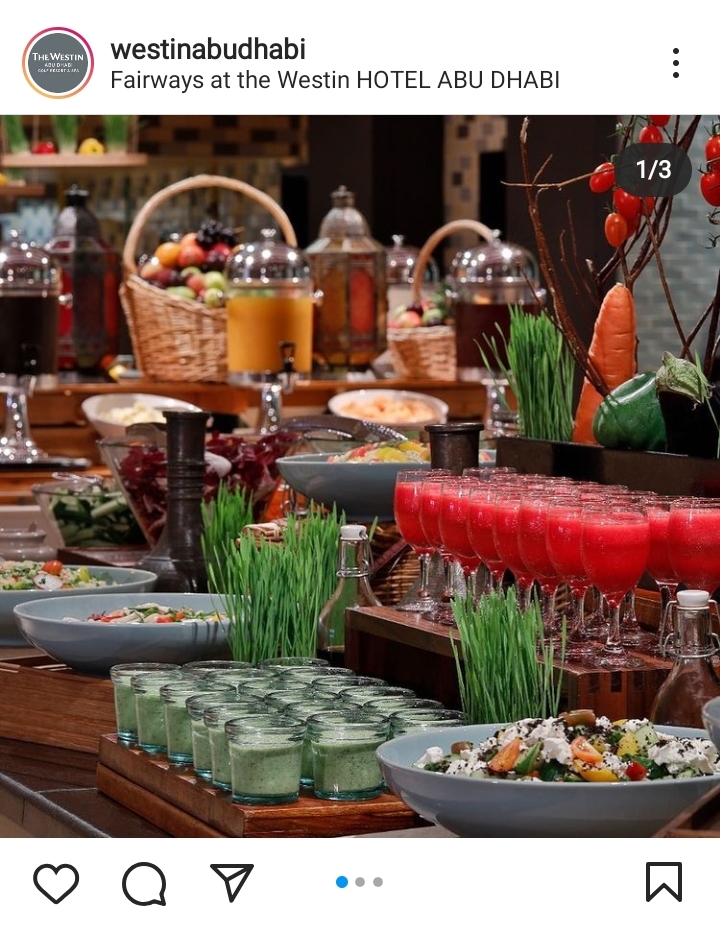 Easter Celebrations at Villa Toscana
Villa Toscana is an award-winning restaurant. This Easter Sunday stop by for Easter celebrations with authentic Italian dishes.
The menu was put together by Chef Vittorio and his team which promises to tantalise all of the senses. The brunch consists of a delicious buffet spread of appetizers and desserts. Guest can enjoy their main courses present at the table.
Prices start from AED 295 for Soft Beverage Packages and AED 495 for House Beverages and Italian Bubbly Packages.
For reservations call +971 2 694 4553 or email restaurants.abudhabi@stregis.com
Easter Sunday at Verso
Verso has an exciting line up planned this Easter Sunday. Families are promised lots of entertainment including face painting and balloon bending.
Pool access is free for children and there are many other traditional Easter activities to enjoy on the day.
Adult prices are from AED 280 and children aged six to eleven are AED 140 (kids aged six to11),
Call the Versova, Grand Hyatt on 056 433 6898 to book a table.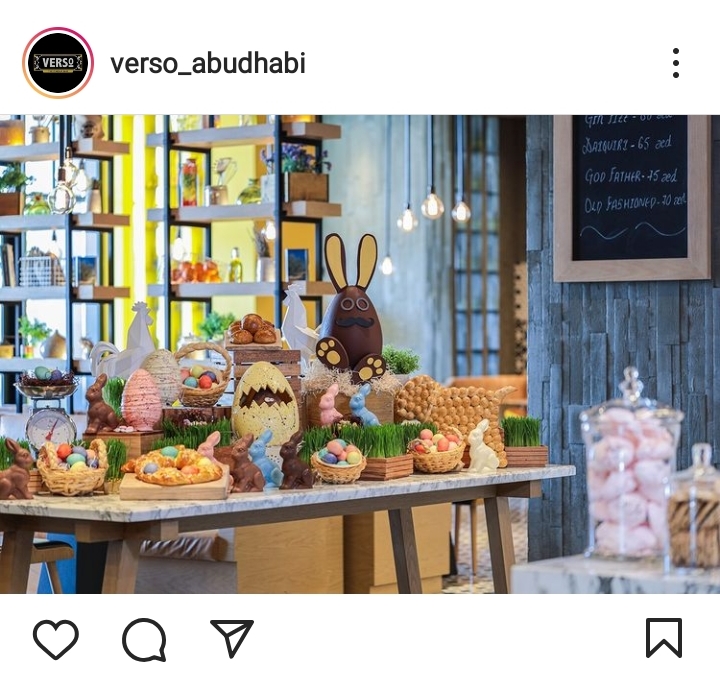 "Egg-venture Brunch" at The Foundry
Families can enjoy lots of Easter activities at the Foundry this weekend. On Saturday, April 16 & Sunday, April 17 between 12.30 pm-4.30 pm there is an eggciting "Egg-venture Brunch" and an Easter egg hunt.
Prices for adults are from ABD 215. Prices for children aged six to twelve are  ABD 110 
It is easy to book, simply email abudhabi.dine@tsogosun.com or call 02 818 4888.
Easter Themed Brunch at the Ritz Carlton
For a gourmet Easter brunch head to the Ritz Carlton. They promise to have a range of dishes from all over the world.
There are prices to suit each budget including an Unlimited Bubbles Packaged from AED 599 per person, an Unlimited House Beverages & Sparkling Package from AED 420 per person, and a Soft Beverage Package from AED 320 per person.
For reservations call +971 2 818 8203 or email abudhabi.restaurants@ritzcarlton.com
Easter Activities and Brunch at Saadiyat Rotana
On 14th April and 17th April, the Saadiyat Rotana has a number of activities for families this Easter. It is sure to be a great day out with the kids as they have the chance to decorate eggs.
Prices are from AED 150 per person and include chilled drinks, tea and coffee and food refreshments.
Call 0269700000 to reserve a place.
"The Project Brunch" at The Terrace on the Corniche
This Saturday, the Terrace on the Corniche is going all out for Easter. There are sure to be a number of spectacular dishes for families to enjoy.
There will be multiple live stations, creative and signature drinks and best of all a dedicated room full of desserts.
Packages start from AED 345 which includes mocktails, smoothies, juices and milkshakes, AED 450 for house beverages and Italian bubbly and AED 595 for premium French bubbly.
For reservations and more information, dial +971 2 694 4553 or email
Easter Brunch for the Family at Yas Marina
Yas Marina is offering a fantastic family fun day out. There are lots of dining packages to choose from including Easter Brunch.
To keep the kids entertained there are lots of free activities including face painting, crafts, prizes and an Easter egg hunt.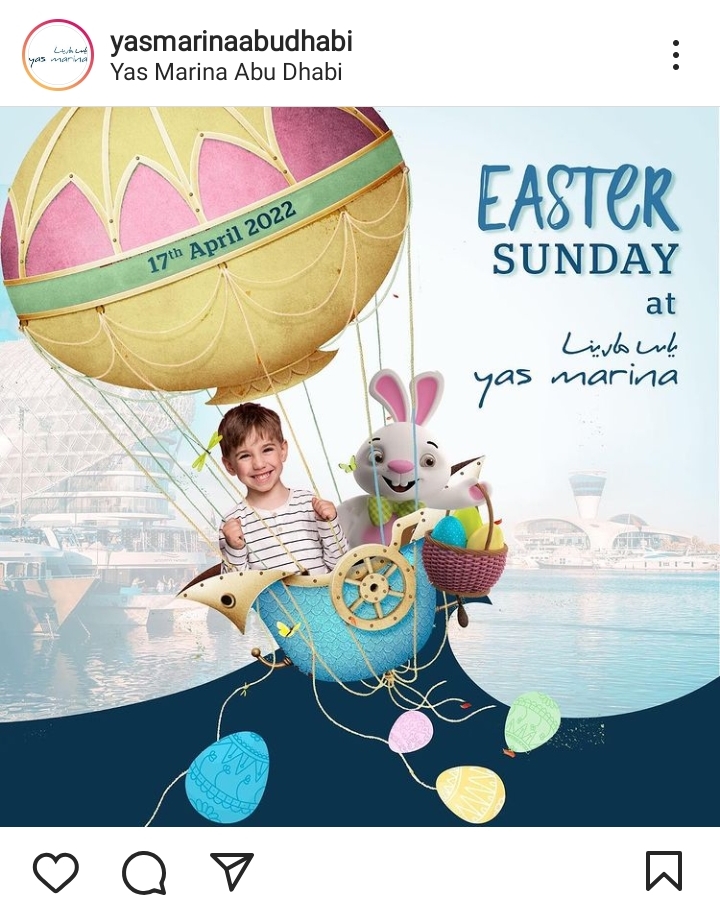 Easter Celebrations at Restaurant Saadiyat
This Saturday evening between 7pm and 10pm join in on the Easter celebrations at Restaurant Saadiyat.
The evening meals are dishes from Japan and Peru as well as Easter specialities such as lamp chop anticucho and Nikkei Brunch favorites beef age gyoza, mango-maguro roll and California roll.
After brunch, there is entertainment from LED Drummers at Buddha-Bar Beach.
Prices start from AED 375 per person.
For reservations, contact +971 2 498 8443 or email Restaurant.Saadiyat@stregis.com
The tradition of Easter Brunch is the perfect chance for families to spend time together and create their own memories.
No matter where families choose to have Easter Brunch in Abu Dhabi they are sure to have fun and enjoy some delicious dishes.
You might also be interested in,
7 Best Easter Egg Hunts And Activities In Abu Dhabi
Disclaimer: This post may contain affiliate links. By using them it will not cost you any extra, we will receive a small percentage of the sale.