Looking for the best yoga classes in Abu Dhabi ? We have all the basis covered in this ultimate guide!
We are going to cover classes, studios, free yoga classes, hot yoga, yoga experiences, yoga teacher training, prenatal yoga and various types of yoga.
Yoga originated in India 5000 years ago and spread to the Western world in the 19th Century.
The practice aims to accomplish unity of mind, body, and soul through physical postures (asanas), breathing techniques (pranayama), and meditation (dhyana).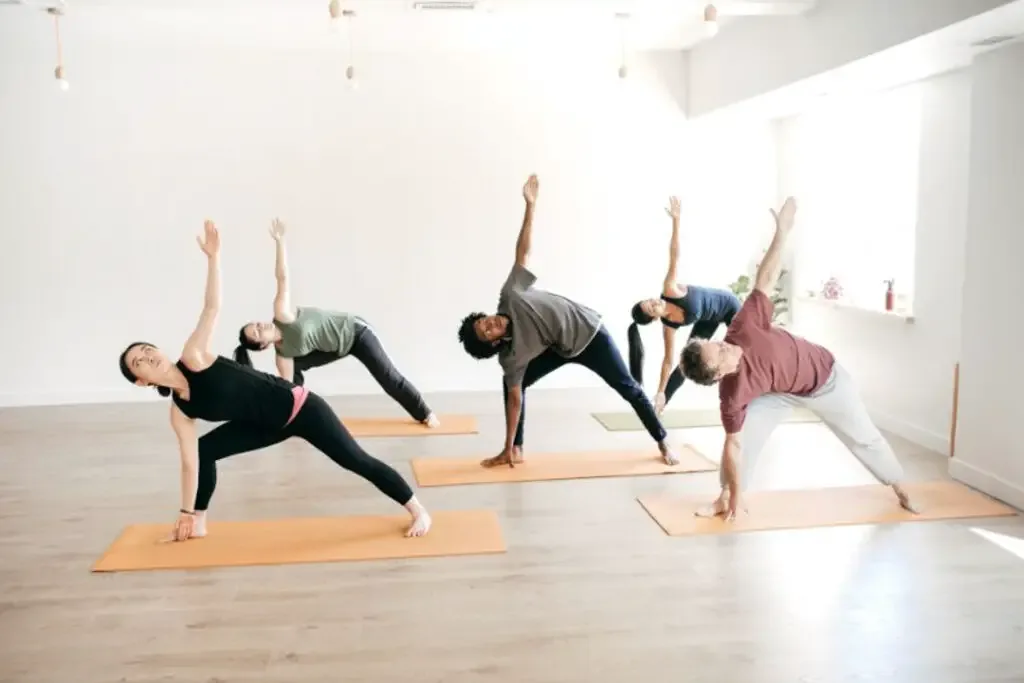 The holistic practice has many health benefits. It brings harmony and balance, corrects alignment, and symmetry. It creates geometry between the universe and a yogi's body.
Flexibility, strength, and balance are core physical benefits. Yoga has been shown to reduce anxiety and stress by calming the mind. It is inclusive and can be enjoyed by people of all abilities and ages.
Yoga in Abu Dhabi is a growing trend along with gyms, healthy cafes, and outdoor activities. Let's jump in and discover what yoga classes Abu Dhabi have to offer!
Best Yoga Classes Abu Dhabi
Seven Wellness Centre
Seven Wellness Centre feels like a calming escape from the city. They classify the studio as the ultimate urban retreat. It's a haven where yogis can unwind, collect their thoughts, and improve their well-being with a holistic approach.
There is a variety of classes throughout the week and timings vary, so make sure to check the schedule. The earliest class starts at 07:00 am and the latest is at 20:45.
Soul café is plant-based and is situated in the centre. It is the perfect way to refuel with some vegan goodness right after coming off a yoga mat.
The centre has many holistic treatments such as deep tissue massages, reiki, sound healing and many more therapies.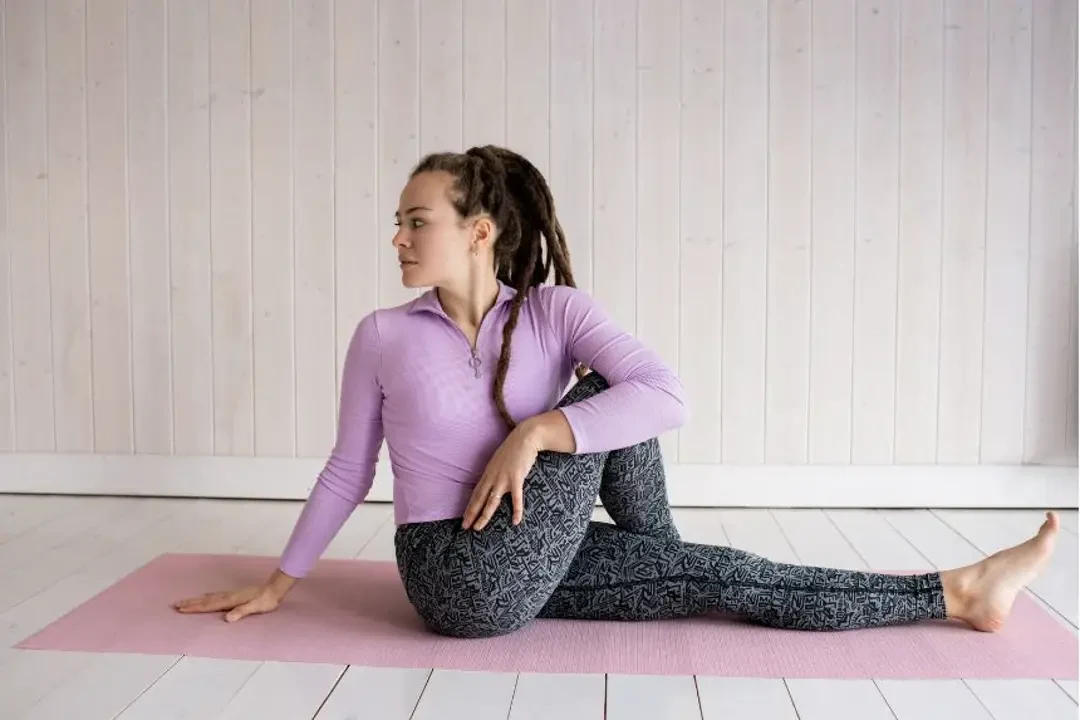 On Mondays and Fridays, the first two classes of the day come with a free vegan breakfast.
The Abu Dhabi yoga classes come in a wide variety at this wellness centre. There are ladies-only classes throughout the week.
Classes include sunrise yoga flow, power vinyasa, power flow, restorative yoga, gentle flow yoga, sculpt yoga, functional flow, hatha vinyasa and vinyasa flow. Gentle swing yoga is combined with sound healing for ladies.
Timings: Monday to Friday, 08:00 AM to 22:00 PM
Saturday 08:00 am to 21:00PM
Sunday 09:00 AM to 21:00 pm.
Location: Marina Bay 1, shop 2, Al Reem Island, Abu Dhabi.
Call: 97125550450
Body Tree Wellness
Body Tree is one of the longest-running wellness centres in Abu Dhabi. The mission of Body Tree is to facilitate holistic exercise with a focus on mind and body education.
There's a wide range of wellness therapies and services. The centre offers nutrition, reiki, reflexology, sound healing, massage therapy, corporate wellness, mindfulness, and life coaching.
Pretty much every yoga variation is available at Body Tree. The schedule is extensive and caters to all levels.
Yoga flow, ashtanga, ashtanga intermediate, power vinyasa, vinyasa flow, hatha flow, yin yoga, power flow stretch, kids flow, yoga shred, mummy and baby yoga and beginners' yoga are some examples.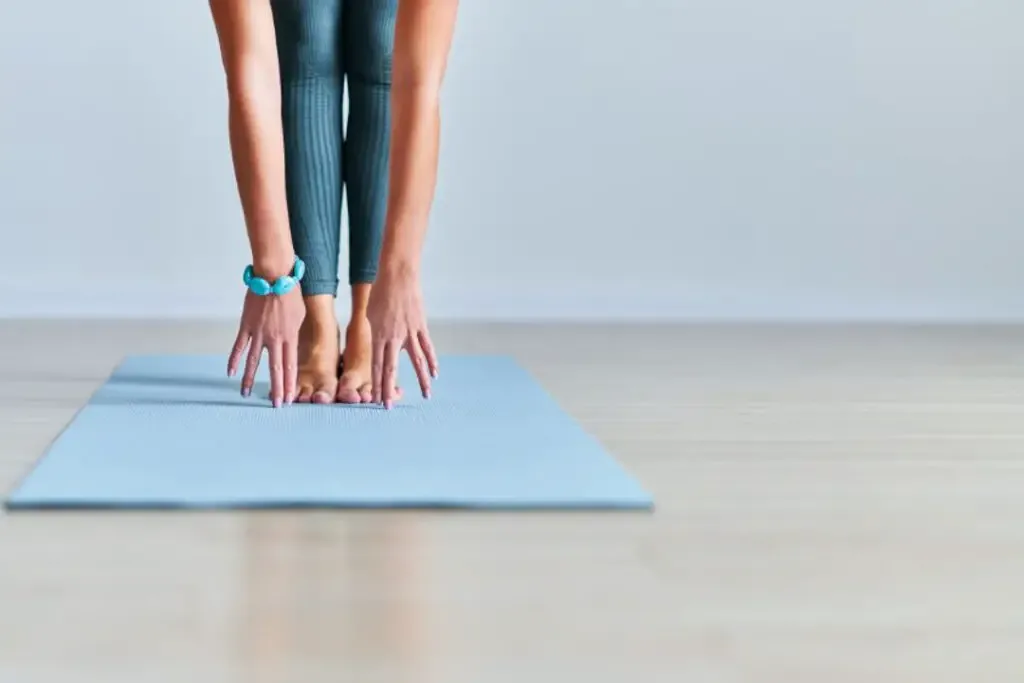 Pay-as-you-go classes are available or there are packages that come in five, ten and twenty.
There is a private yoga lesson package and one to two sessions for a more focused intro to yoga.
Keep an eye out for yoga workshops and yoga retreat Abu Dhabi getaways on their website.
Branches: Mubarak Bin Mohammed St, Khalidiyah, Abu Dhabi & St Regis Saadiyat Island Resort. 
Classes are also available at the Louvre Abu Dhabi
Timings: Monday 09:00 am to 20:00 pm
Friday 08:00 am to 19:00 pm
Saturday 08:30 am to 13:30 pm
Sunday 09:00 am to 18:00 pm
Call: 97124434448
Flo Fitness Studio
Flo Fitness Studio is one of the few ladies' yoga studios in Abu Dhabi. The owners at Flo aim for women to invest in their well-being and reap the benefits in daily life.
Yoga, Pilates, and barre are on the schedule as well as the option to book private lessons.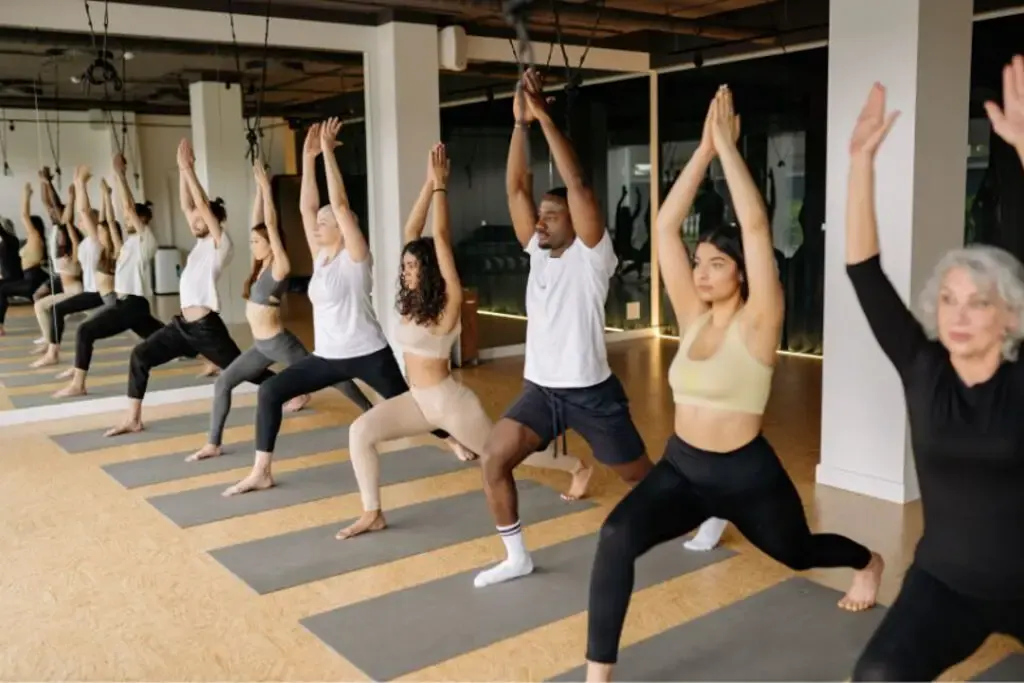 Ashtanga basics, aerial yoga, candle-lit yin yoga, gentle flow yoga yin nidra & restorative yoga, hips & splits yoga, yoga & sound healing and mother and daughter swing yoga are on the schedule.
Timings: Monday to Thursday, 08:30 am to 21:00 PM
Friday & Saturday 08:30 am to 17:30 PM
Location: Villa 34 Mileih Street, Same Lane as ADNOC and American Community School – Abu Dhabi
Call:971506635498
The Room
The room originated in Belgium, where the founder wanted to create a community of people who had an interest in improving their well-being. The vision has been extended to Zayed Sports City.
As well as yoga, the room offers various other classes in different forms of exercise.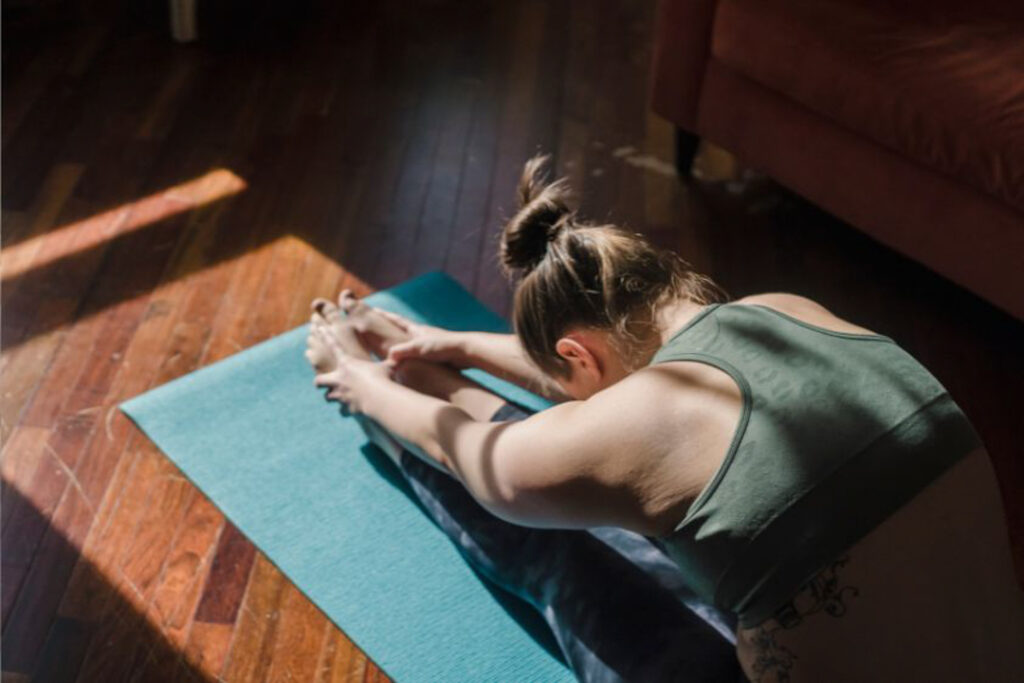 Hatha yoga, power yoga, yoga vinyasa, energizing yoga and, yin yoga & sound healing is available.
Some classes are for ladies only.
Location: Zayed Sports City Al Rawdah – W57 – Abu Dhabi
Timings: Monday to Sunday 08:00 am to 21:00PM
Friday 08:00 am to 19:00 pm
Saturday 08:00 am to 12:30 PM
Sunday 09:00 am to 19:00 PM
Call: 97124444945
Louvre Abu Dhabi
The yoga Louvre Abu Dhabi experience is a one-of-a-kind stretching session. Inhale, exhale the cool Arabian air that swifts under the landmark dome and relax into a pose.
Yoga mats are not supplied at this class so remember to bring your own.
Power yoga, hatha yoga, sound healing, restorative stretching and pranayama with meditation is on the schedule for this one-of-a-kind yoga in Abu Dhabi experience.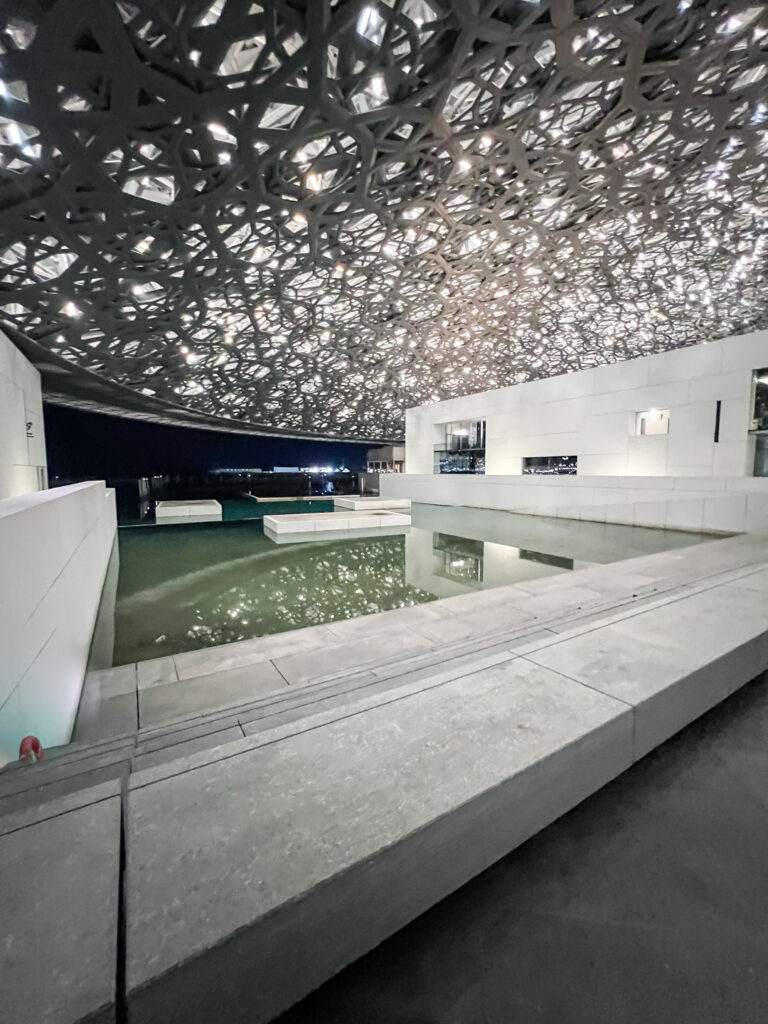 Remember to arrive 15 minutes early for the class which a are seasonal from October through to May.
Timings: Classes 1st of October to the 28th of May:
Tuesdays Power Yoga 11:00 am to 12:00 pm
Saturdays Hatha Yoga 11:00 to 12:00, Sound healing & restorative stretching 17:00 to 18:00
Sundays (Ladies only) Hatha yoga 11:00 to 12:00, Pranayama & Meditation 17:00 to 18:00. 
Yoga One Studio
Yoga One Abu Dhabi is a growing brand with branches at Mangrove and Masdar City and some annexe classes in Jubail Island.
There are a team of international experts to hand who have an infectious passion for yoga.
The studio offers yoga teacher training courses on top of a jam-packed yoga schedule.
A 200Hr and 50-hour yin yoga teacher training is available.
They often host workshops worth checking for on the website. Keep an eye out for the yoga retreat Abu Dhabi getaway.
Get fit with workmates through a corporate wellness program which consists of nutrition, sound therapy, holistic therapies, mindfulness meditation and stress management services.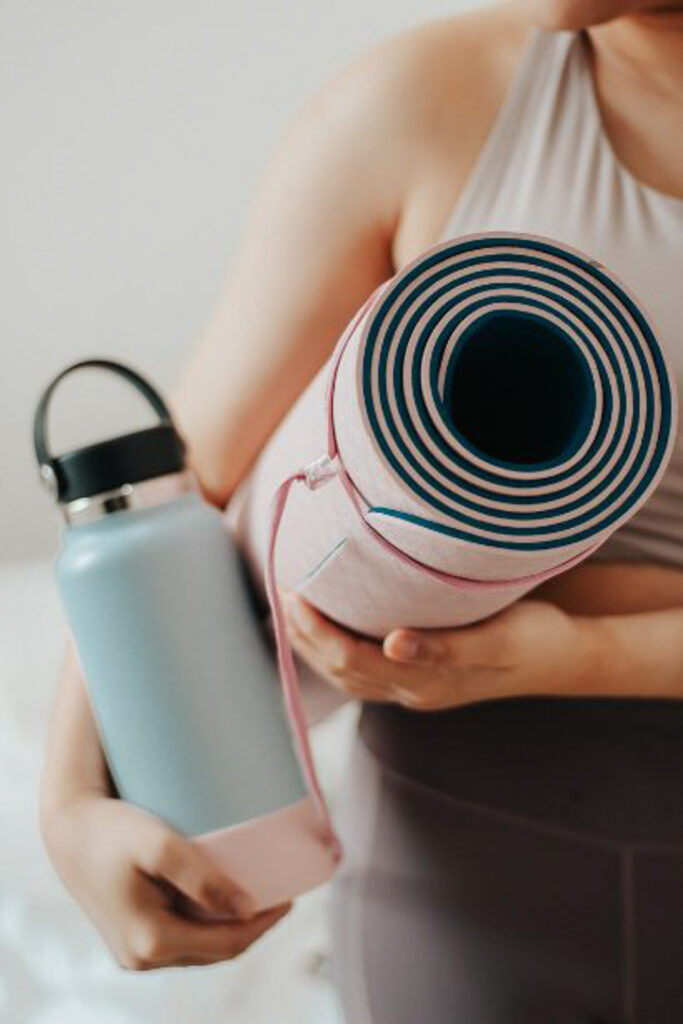 Group, private, kids and online classes are available with a wide variety of yoga variations catering to all levels.
From aerial yoga lessons to hot yoga and prenatal yoga, there are lots to choose from.
There is an option to have a membership or buy blocks of classes in either 1, 10, 25 or 50 packs.
There are also unlimited membership options for one week, one or four months.
Branches: Mangrove One Compound – YogaOne – Abu Dhabi
                 Masdar Phase 2 Block C – Khalifa City – Abu Dhabi
Call: Masdar City 971509508865 Mangrove One 971509508863
Timings: Differ across branches
Kaya Yoga
Kaya Yoga is an award-winning brand in the UAE offering teacher training in Abu Dhabi and Dubai.
They are well known for employing some of the top yoga experts in the Middle East. The yoga teacher training Abu Dhabi course is either a 200- or 300-hour course.
There are upfront payment options or instalment options across three or six months.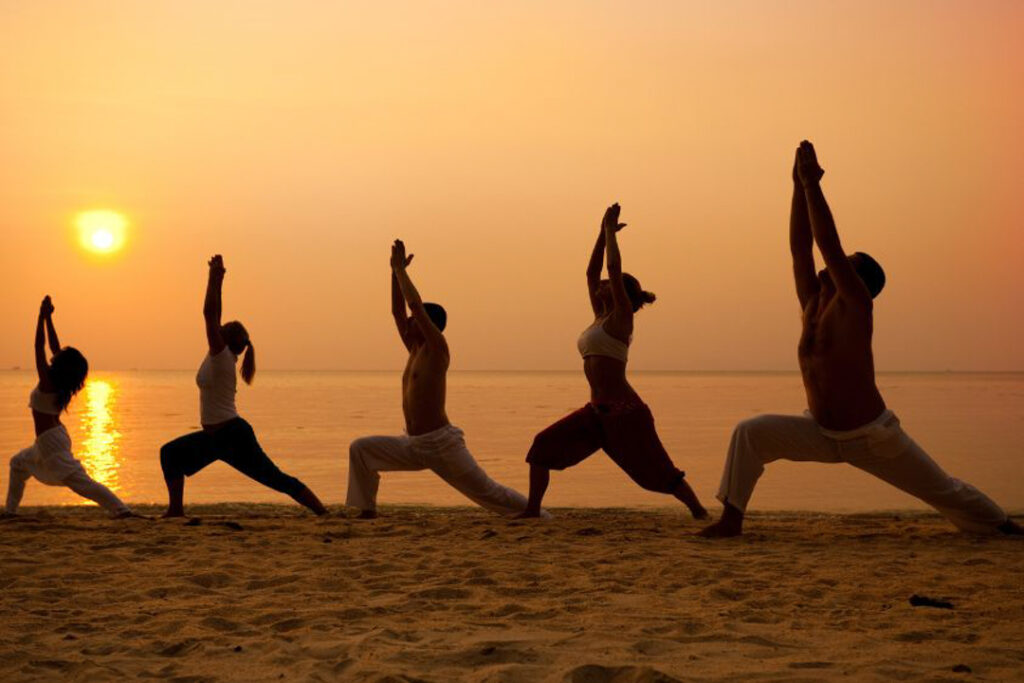 Private yoga lessons are available upon request. Kaya does not offer group lessons or a schedule like most other yoga studio Abu Dhabi facilities.
Location: Shangri-la Khor Al Maqta, Qaryat al Beri – Abu Dhabi
PH: 97125098888 or Book online.
Reform Fitness Studio
Reform Fitness Studio has a cool vibe with its lighting arrangements and fun music in many of its classes. The studio focuses on strength training, martial arts, reformer pilates, yoga, and more.
The balance room is where the yoga goes down along with pilates, zumba, contemporary dance, hip hop and ballet.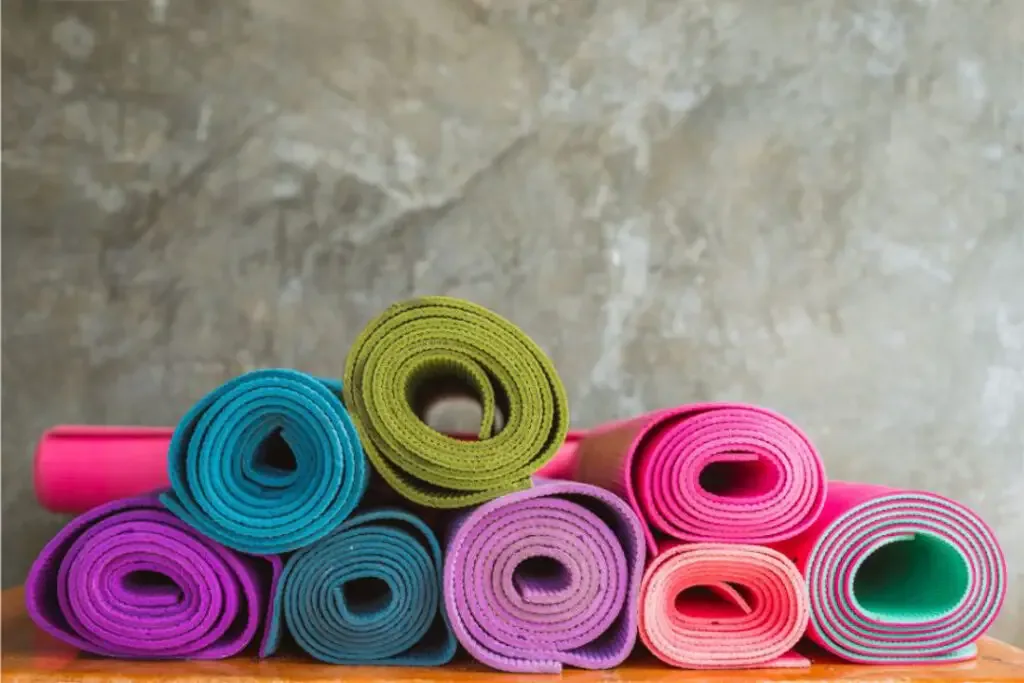 Packages can be bought for all classes and are not limited to yoga only.
Pricing: Starts from 70 AED
Location: CFP3+CJ – Al Muntazah – Zone 1 – Abu Dhabi
Call: 97125513123
Timings: Sunday to Thursday, 06:30 AM to 21:30PM
Friday 02:00 am to 22:00 pm
Saturday closed.
Antara Yoga and Pilates Studio
Antara Yoga and Pilates Studio have always been the go-to spot for hot yoga. They offer regular classes too, however, hot yoga is their speciality.
Poised as one of the best yoga classes in Abu Dhabi, expect to be guided by expert teachers.
The studio's temperature is as warm as the welcome received at the front desk. It's a sanctuary to those escaping the hustle and bustle of the city.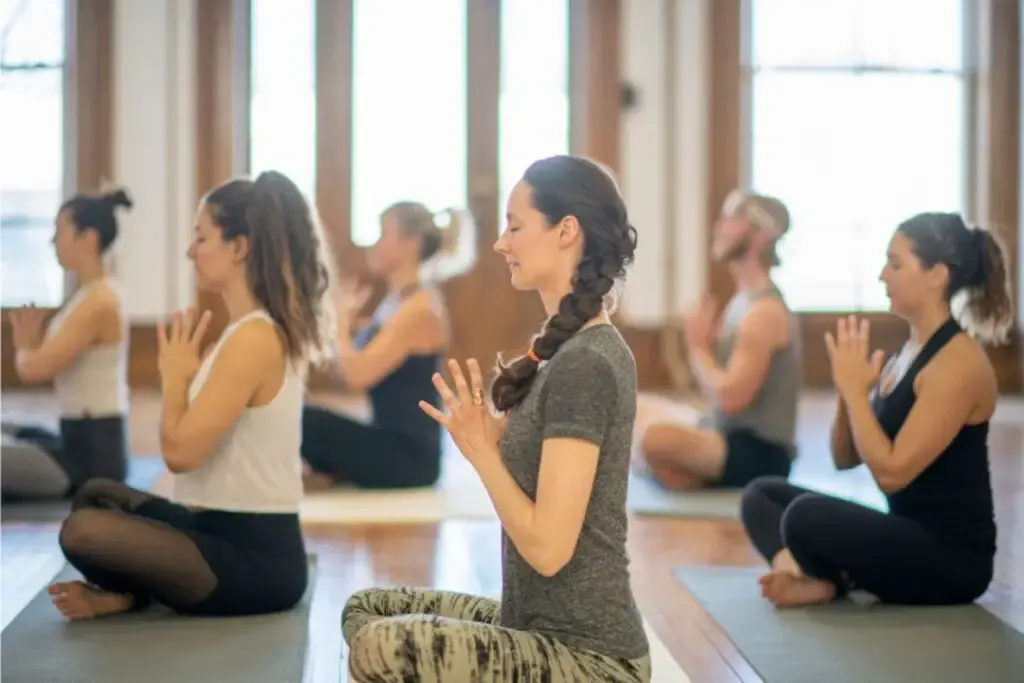 Hot vinyasa, hot yoga sculpt, hot 60, and candle-lit vin-yin flow are the yoga classes available at this studio. There are also hot Pilates classes.
Location: B1-17 & B1 18 – Al Muneera Retail, Abu Dhabi, UAE
Phone: 971527904233
Timings: Monday to Friday: 8 AM – 8.30 PM
Saturday – Sunday: 9 AM – 2 PM
Free Soul Yoga Studio
Free Soul Yoga Studio is a place to go on a journey of self-discovery through unifying mind, body and soul. The mission of the studio is to share ancient yogi knowledge with students.
The team of yoga teachers have various skills and subspecialties within yoga. With a reiki master, kids yoga teacher, sound healer and swing, students are guaranteed one of the best yoga classes in Abu Dhabi.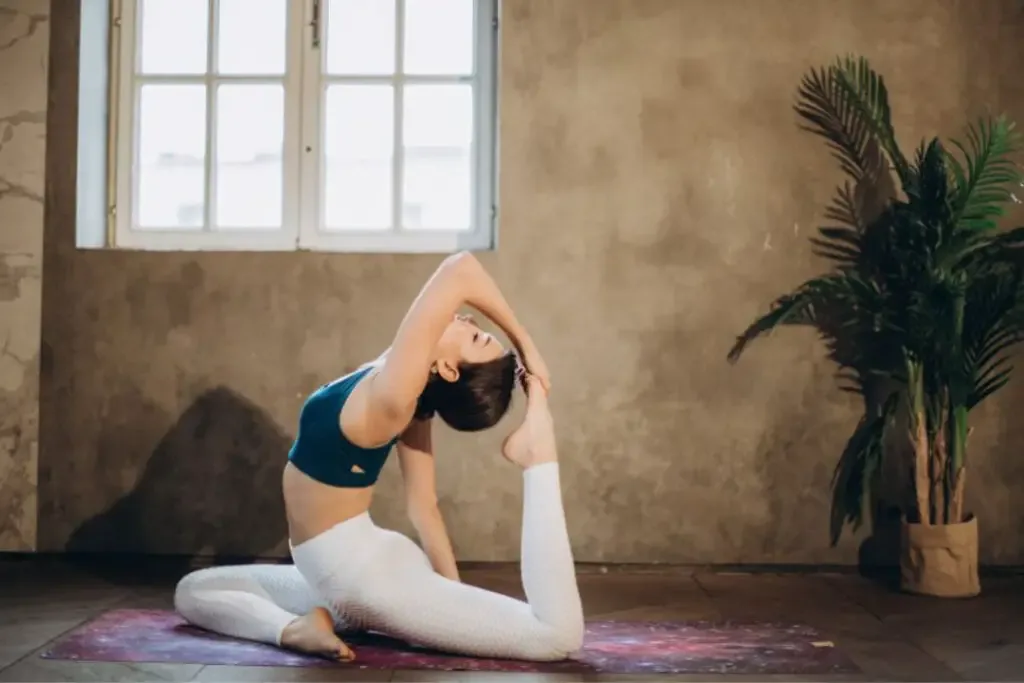 Single, five and twelve-class passes are available. There are unlimited membership options for avid yogis. Whilst swing yoga classes come at an additional cost.
Location: Al Zeina – Abu Dhabi
Call: 971504240110
Timings: Monday to Tuesday, 09:00 am to 20:00
Wednesday to Thursday, 09:00 am to 20:30
Friday, 09:00 am to 15:30
Saturday Closed
Sunday 09:00 am to 19:30
Illuminations Wellbeing
Illuminations Wellbeing helps people unlock their full potential by overcoming challenges in physical, mental and emotional well-being. 
Yoga classes are amongst many services, such as hypnotherapy, reiki healing, meditation and various other classes.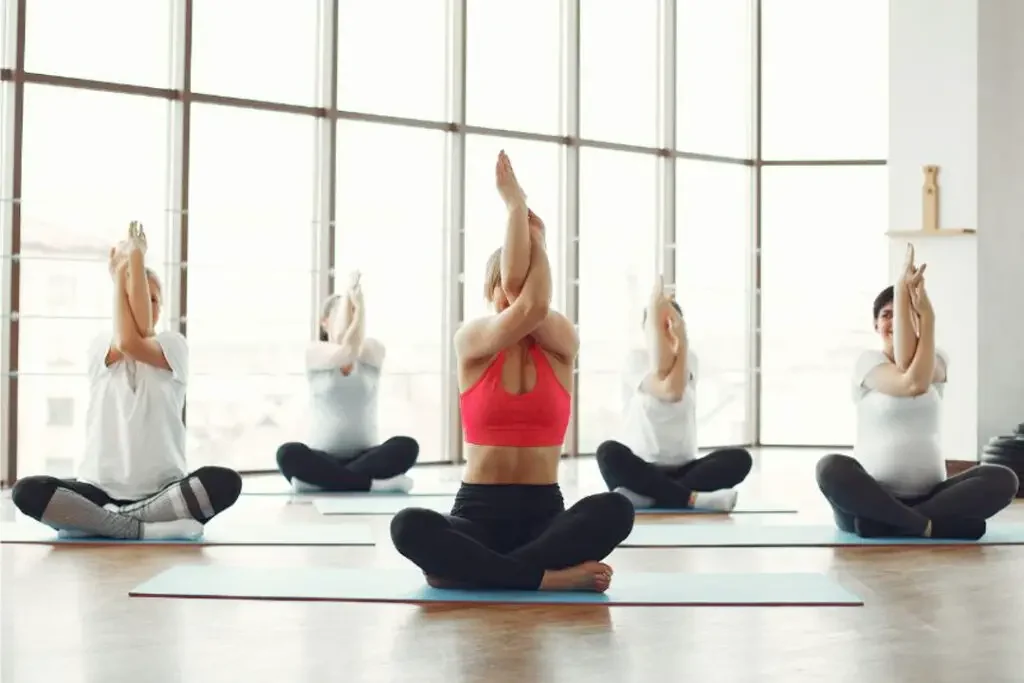 The luxury space gives this studio a deserving spot on the list. of the best yoga classes in Abu Dhabi. Keep a look out for immersive yoga workshops at this Al Reem Island yoga studio.
Location: Reem Island – Basement 1, B108, Horizon Towers – City of Lights – Abu Dhabi.
Call: 971524966387
Timings: Sunday to Friday, 09:00 am and 23:00
Saturday 10:00 am to 22:00
Breathe Yoga Studio
Breathe Yoga has the vision to improve and develop a community of yogis.
Mindfulness and holistic well-being are the pillars of the mission. Yoga is their speciality, however, pilates and zumba are also on offer.
Ashtanga, power vinyasa, yin, prenatal, and gentle swing yoga are intergraded into the studio's schedule. Kids can join in on improving well-being through kids' yoga classes.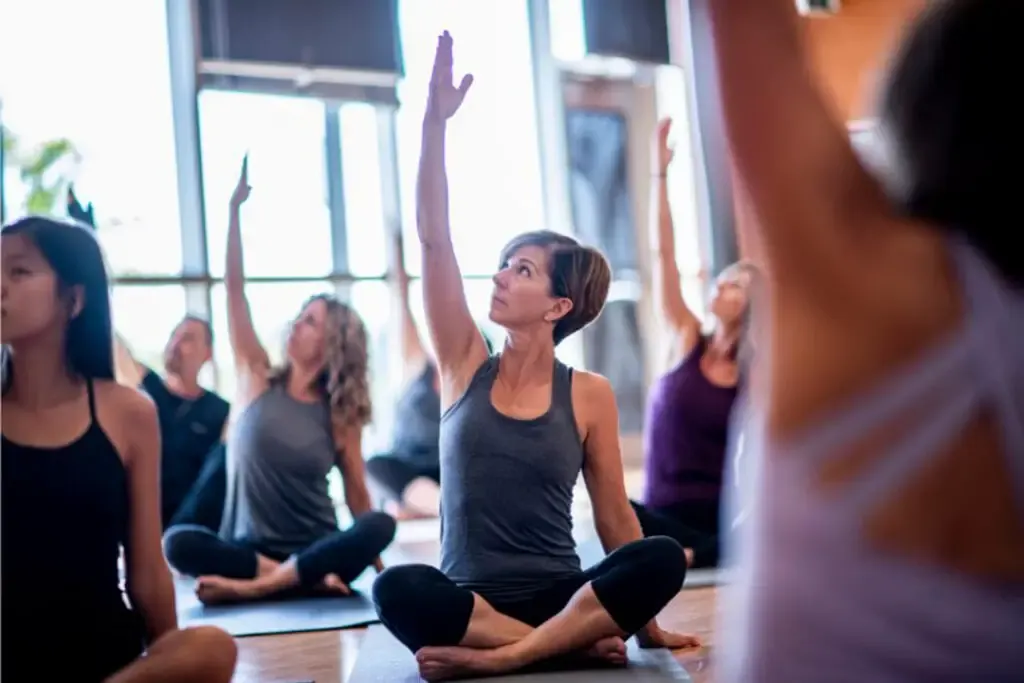 Additionally, this Saadiyat studio offers a galactic gong bath, full moon guided meditation, and chakra alignment on occasions.
One, five, ten and twenty class passes are available. A discovery pass provides seven days of unlimited classes. Mats, yoga blocks, straps and much more are on sale at the shop studio.
Breathe Yoga arranges retreats to locations such as Nepal and other destinations during the year. Also, make sure to check out the partner acro yoga class!
Breathe Yoga runs corporate well-being programs.
Location: St Regis Resort Saadiyat, The Collection – Abu Dhabi
Timings: 09:00 am to 21:30pm
Call: 971568388703
Open Circle Yoga
Open Yoga Circle is a studio based on the Corniche and brings ancient well-being practices to the modern-day individual.
The studio aims to understand the mechanisms of the body and the stresses it faces throughout daily life. They offer holistic intervention through the form of yoga and meditation for all skill levels.
Open circle yoga hosts in-studio, online and private classes. The studio includes vinyasa, hatha, and yin with signing bowls and prenatal yoga classes.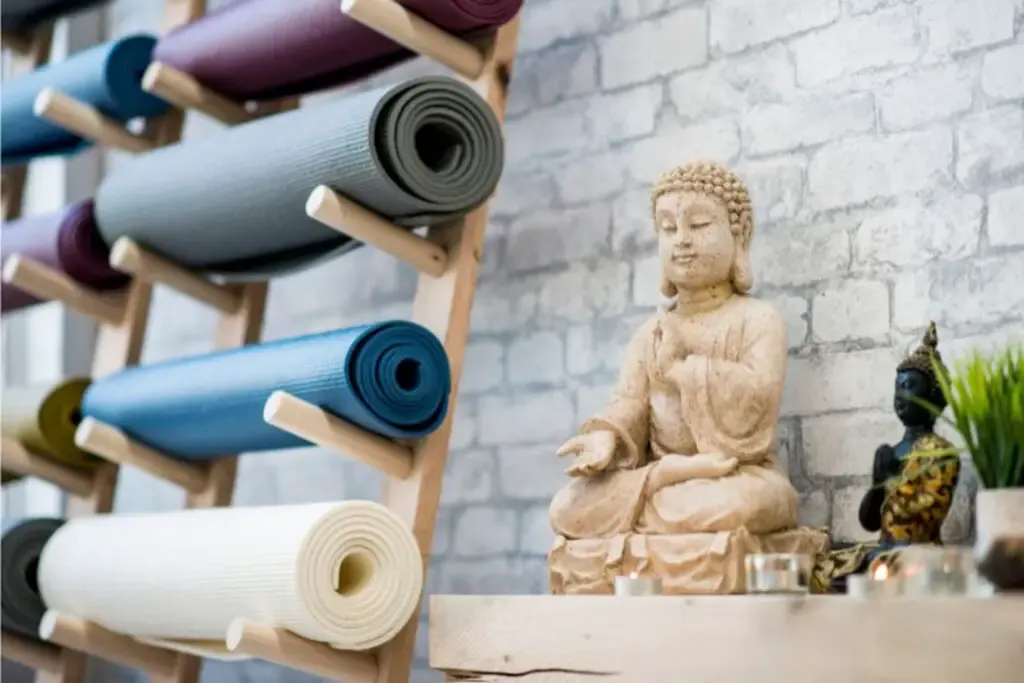 They have hosted special events such as new moon rituals, shamanic cacao ceremonies and a free introduction to the community of yoga.
Location: Khalidiya Palace Rayhaan by Rotana – Corniche Rd – Abu Dhabi
Call: 971582791010
Timings: Monday to Sunday 09:00 am to 20:00
The Galleria Mall ( free classes)
Galleria Mall is offering free yoga classes in Abu Dhabi on the rooftop garden. The yoga class is suitable for all levels, and it is an energizing morning routine.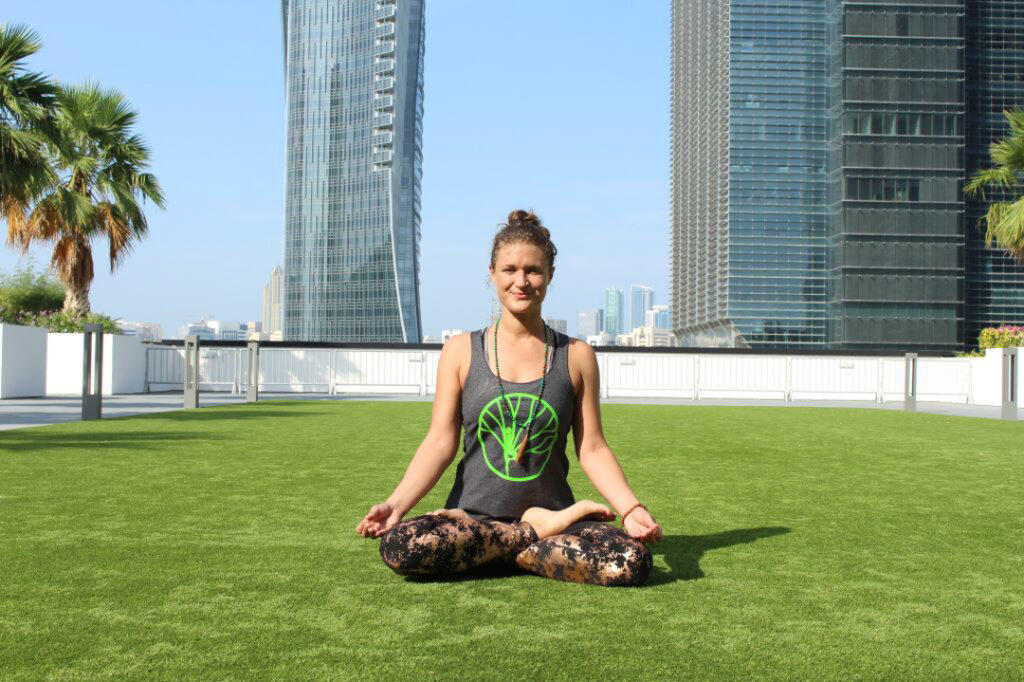 Spaces are limited and book up quickly, so plan ahead and book a spot. Towels and mats are not provided.
The meeting point is on the south link bridge on level two. As this is an outdoor activity, it does not run over the summer from June through to September.
Timings: Tuesdays, Thursdays
Saturdays 08:30 am to 09:30 am
The Royal Stables
The Royal Stables is a beautiful villa that offers yoga classes such as Hatha Yoga, Pranayama, Vinyasa, Yin Yoga, Yoga Nidra, Power Yoga, Fitness Fusion, Spinal Care, and Kid's Yoga classes. This studio is ladies-only.
Call: 97124477735
Location: The Royal Stables Karama Street, Al Mushrif Area-Abu Dhabi
Types Of Yoga Classes In Abu Dhabi
To help guide the decision on the most appropriate style of yoga for you, we have explained the different variations below.
Hatha Yoga
Hatha yoga is a gentle, slower-paced style focusing on controlled physical postures and breathing techniques. Postures are typically held for a few breaths before transitioning into the next.
Core strength, postural alignment and stress relief are key benefits of this style of yoga.
Vinyasa
Vinyasa flow involves continuous flowing movements and breathwork. The movement synchronizes with inhalation and exhalation, giving the feeling that the body moves with the breath.
This is a physically demanding style of yoga but a very rewarding one.
Ashtanga Yoga
Vinyasa is sometimes confused with Ashtanga. Ashtanga has a set sequence that is universal and physically demanding.
Iyengar Yoga
Iyengar yoga emphasizes proper alignment and the use of props (such as blocks and straps) to help achieve correct posture.
Bikram Yoga
Bikram yoga and hot yoga are often confused. Whilst both types of yoga are practised in warm conditions, Bikram yoga was founded by the controversial Bikram Choudhury.
It consists of a set sequence of 26 postures. The practice is in a room at 105 Fahrenheit or 41 degrees.
Bikram yoga in Abu Dhabi is not found these days as studios have disassociated with the brand.
This yoga takes a fair few classes to climatize and it takes mental endurance to last 90 minutes.
Most important is to maintain controlled breathing to keep the body well-oxygenated and the mind calm.
Instructors will often say, 'Let the breath be louder than your thoughts'.
Hot Yoga
Hot Yoga is practised at a milder temperature, typically 80 to 100 Fahrenheit or 27 to 38 degrees.
There are varied postures and sequences. Hot vinyasa yoga or hot hatha yoga are examples. Again, Invest in a good yoga towel and mat.
Pre Natal Yoga
Pregnancy naturally changes women's anatomy, leading to poor posture, aches, pains, decreased mobility, weakened pelvic floor muscles, and reduced core strength.
Breathing can become difficult as the diaphragm begins to splint.
Pre-natal yoga aims to mitigate as many negative side effects as possible by correct alignment of the body.
Not to mention it can increase muscle tone, improve pelvic floor health, and improve breathing, and relaxation through meditative techniques.
Ultimately pre natal yoga can optimize the body for giving birth. The best time to start is in the second trimester or 14 weeks once cleared by a doctor.
Aerial Yoga
Aerial yoga is a relatively new style which is increasing in popularity. Acrobatic yoga takes place in a hammock which is suspended from the ceiling.
Being suspended from the ground takes the strain off joints and creates traction in the body. What looks like a more intimidating yoga is very good for beginners.
It's easier to get into more advanced movements as suspended yogis are non-weight bearing on the floor.
We hope you found this guide to yoga classes in Abu Dhabi helpful. Did you attend any of the classes? Leave a comment we love to hear from you.