Being an ultra-luxurious destination, it is no surprise Abu Dhabi International Airport ranks as the sixth-best airport in the world.
As you can imagine, the facilities at Abu Dhabi airport lounges are subsequently fantastic. While travelling can be exciting, packing and check-in can sometimes be a tad stressful.
If you are entitled to lounge access be it with a business / first class ticket, air miles credit card, or a membership, it's always worth arriving a little earlier to make use of the facilities.
Lounges At Abu Dhabi Airport
Some lounges have specific requirements for access. Whilst others allow transiting passengers to enter with a fee.
The facilities provided at most lounges have a premium feel in comparison to the common waiting areas, which tend to get noisy.
With the advantage of a lounge, passengers can enjoy a pleasant seating environment and a relaxing atmosphere while sipping a coffee or a beverage.
Check out this overview of Abu Dhabi Airport lounges, including information on how to access some of them without a business or first-class ticket.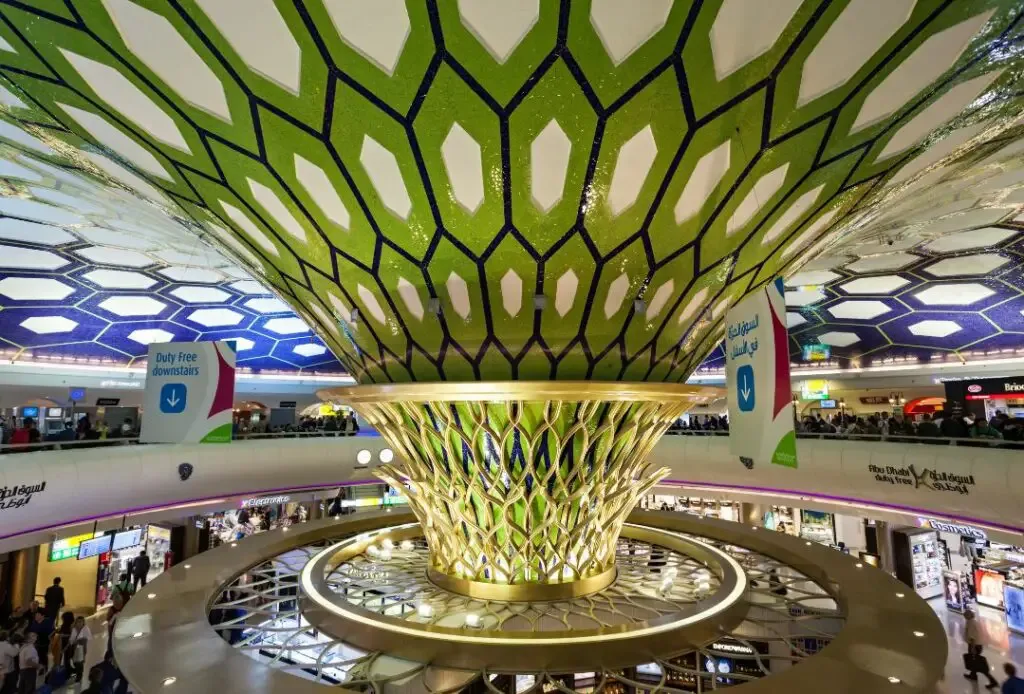 Many credit card holders from within the Emirate may have access without realising it. Equally international passengers may have Priority Pass or other memberships which provide full use of airport lounges.
If you are on a long layover and looking for things to do outside the airport, check out our detailed guide on things to do when visiting Abu Dhabi.
Bonus tip, some passengers on a 10-24 hour layover in Abu Dhabi with Etihad may qualify for a free night stay at a hotel near the airport.
1. Al Dhabi Lounge – Terminal 1
Access to the Al Dhabi Lounge requires passengers to be flying either First or Business Class with any airline other than Etihad Airways.
Depending on your airline's frequent flyer program, travellers are granted access via an invitation from the airline counter.
Priority pass holders, certain Diners Club International or American Express cards allow complimentary access. However, checking with your bank or membership details for any inquiries on charges and entitlements is advisable.
Located on the airside of Terminal 1, transit passengers can access the Al Dhabi Lounge:
The lounge package costs AED 210 per person for 3 hours
AED 367.50 per person for a 6-hour lounge package
Children between the ages of 2 and 11 get a 30% discount
Children below the age of 2 enter for free
Prior to the flight, passengers can refuel and freshen up in the lounge. Guests can choose from a variety of vegetarian and non-vegetarian food items, as well as a hot and cold open bar.
Those wanting a quick meal can grab a snack or a sandwich from the lounge, which is available 24 hours a day. Layover passengers should note the lounge allows access for a maximum stay of four hours.
Other amenities offered at the Al Dhabi lounge:
Complimentary Wi-Fi throughout the lounge
Access to workstations
Baby-changing rooms
Dedicated smoke rooms
A selection of the magazines and newspapers
Infinity private room
Massage chairs
Prayer rooms
Showers
To find out more, call Al Dhabi Lounge at +971 2 505 2847.
Timings: Open 24 hours
Location: Abu Dhabi International Airport – International Departures, Terminal 1 – Abu Dhabi – United Arab Emirates
2. Etihad Premium Lounge – Terminal 1
Business Class passengers flying Etihad and certain partner airlines are eligible to access Etihad Premium Lounge. The concierge welcomes guests and assists with bags.
It is a good lounge for families with young kids since there is a dedicated play area. In the Play Room, there is always a nanny on duty. With plenty of activities, parents can relax or work away knowing their kids are entertained.
In terms of dining, there is a choice of fine dining and all-day dining with an international buffet.
There is a mixture of dining areas and casual lounge relaxation areas as well making it ideal for couples, and solo and business travellers.
Other key features of Etihad Premium Lounge include:
Complimentary Wi Fi
Baby changing facilities
Bathrooms with shower
Clothes pressing service
Alcoholic & Non-alcoholic beverages
Bathrooms with shower
TV dens
Guests of Etihad Premium Lounge services should note the lounge opens three hours prior to the first departure. It closes right after the final flight departure from Abu Dhabi.
Etihad Premium Lounge at +971 2 511 0000.
3. Etihad First Class Lounge And Spa – Terminal 3
Guests from the below list are eligible for complimentary access to the First Class Lounge.
Guests of The Residence
Members of Etihad Guest Platinum plus one guest
Etihad First Class guests travelling from Abu Dhabi to other destinations in First Class
Passengers who wish to access the First Class Lounge and Spa can do so by paying an admission fee:
4-hour lounge access costs AED 551 per adult and AED 275 per child (ages 5 to 12).
4 to 8-hour Lounge access costs AED 661 per adult and AED 330 per child (ages 5 to 12).
Etihad Guest Gold Members can also access the premium lounge at a discounted rate of AED 365 per adult and AED 185 per child (ages 5 to 12) for upto 8-hours of lounge access.
A Hostess welcomes guests whilst the Concierge will take care of baggage until they depart.
Those looking for a quick workout or rejuvenation can take advantage of the massages and spa treatments at the Six Senses Spa and fitness room.
It's fully equipped with top-of-the-line gym equipment. A video wall displays soothing images and sounds to enhance the sensory experience.
Those travelling with young children can take advantage of a certified nanny to help and a dedicated area to play.
The lounge has options for a quick snack or a four-course fine dining meal. Not to mention, a bar snack menu. Mixologists are on hand to create unique drinks at the feature bar.
Other highlights include:
Complimentary Wi-Fi
Grab and Go Gourmet Buffet
Smoking room and cigar lounge
Relaxation area
Changing facilities for babies
Clothes pressing service
Shoe shine service
Coffee station
Show kitchen
Prayer room and ablution
A TV room
Etihad First Class Lounge and Spa at 600 555 666.
4. Etihad Premium Lounge – Terminal 3
A wide range of services and facilities are available at the Etihad Premium Lounge at Terminal 3. Those who can access the lounge include:
Etihad Business Class guests travelling in business class from Abu Dhabi onwards
Business Class with Etihad Airline Partners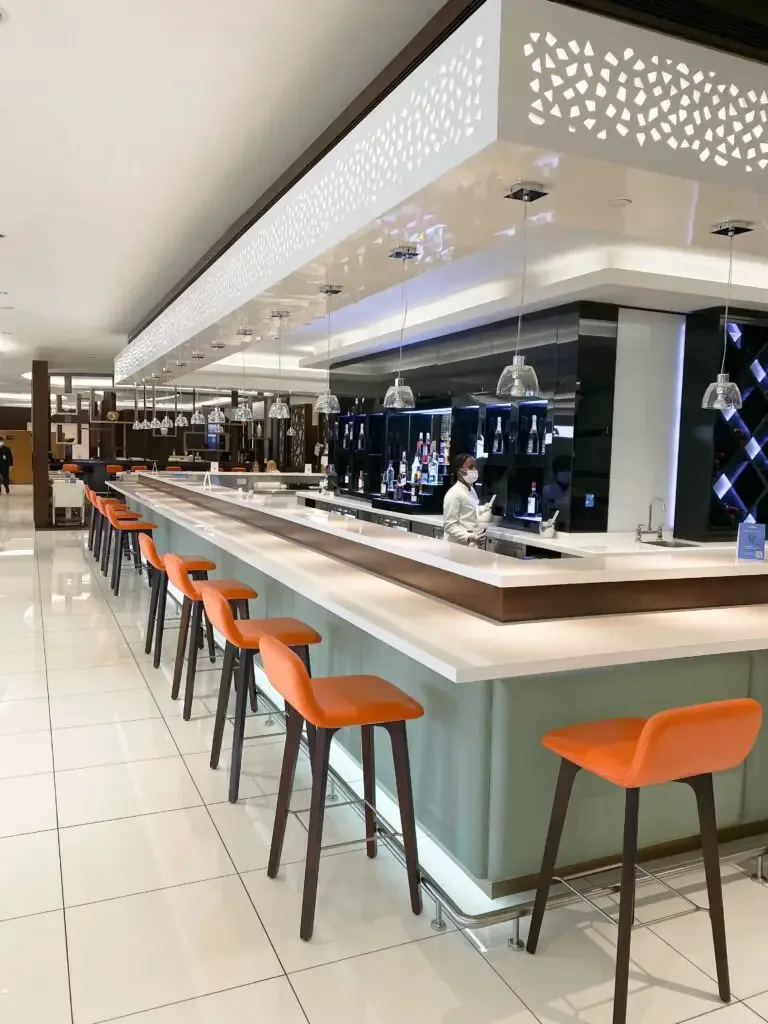 At Etihad Premium Lounge the concierge takes care of baggage allowing guests to offload at the door.
The lounge has a play area along with a nanny for families. Adults enjoy a range of spa treatments, including massages and facials.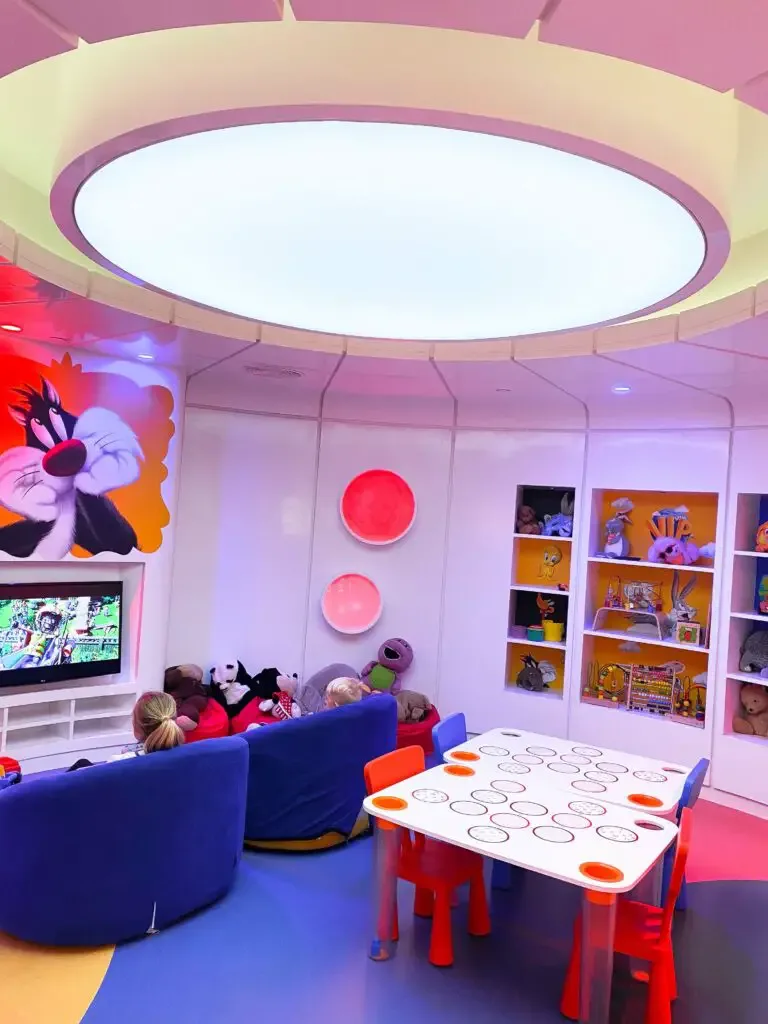 An all-day international buffet is available to guests boarding in Business Class.
Other exclusive features include:
A complimentary Wi-Fi network and a business centre
An individual TV pod in each den
Ablution and prayer rooms
Facilities for changing diapers
Ensuite bathrooms with showers
Shoe shine services
An ironing service for clothes
A smoking room
Etihad Premium Lounges-Terminal 3 at +971 2 511 0000
Location: T3, Abu Dhabi International Airport – Abu Dhabi – United Arab Emirates
5. Etihad US Premium Lounge – Terminal 3
Prior to taking off, US-bound passengers must go through US immigration, customs, and a security check at Abu Dhabi International Airport.
In order to avoid delays, passengers must complete pre-clearance at least 60 minutes before departure. Take a break from the crowds by visiting the Etihad US Premium Lounge, accessible just after immigration.
To access the Etihad US Premium Lounge in Abu Dhabi, guests must be First or Business Class passengers of Etihad Airways or a partner airline.
This Abu Dhabi lounge offers limited amenities as it's aimed at short-stay passengers. However, other First Class and Business Class lounges spread throughout the airport terminals are available for those seeking more amenities.
Dining options in the lounge include a small buffet with sandwiches and a snack bar. There are also self-serve juices, soft drinks, water and coffee options.
A bar is available to those who wish to have a glass of champagne before boarding the flight to the United States.
Other features include:
Ablutions and prayer rooms
Bathrooms
Changing facilities for babies
Complimentary wireless internet access
This Abu Dhabi Airport Lounge is a small space, but it is worth visiting for a quick drink or a snack.
Etihad US Premium Lounge – Terminal 3 at 600 555 666
Location: Terminal 3, Abu Dhabi International Airport – Abu Dhabi – United Arab Emirates
6. Etihad Arrivals Lounge – Terminal 1 and 3
After a day of travel, passengers arriving in Abu Dhabi can take advantage of the lounge in the Arrivals Hall.
A convenient location, right after customs, makes it easy for eligible Etihad Guest members, First and Business Class passengers arriving in Terminals 1 and 3 to access the Arrivals lounge.
Members of Etihad Guest Platinum who are travelling in Economy and have a current booking with an Etihad chauffeur can also take advantage of the offer.
Many tourists coming through who may be travelling on to one of the desert resorts may want to freshen up before hitting the road.
Those who would like to access the lounge can pay a fee of AED 150 per adult and AED 70 per child (Ages 5 to 12), which grants up to 8 hours of access.
This is perfect for anyone on a prolonged layover who prefer to stay in the airport.
With a selection of light snacks, canapés, and hot and cold beverages in a comfortable environment, it is a relaxing experience after a day of travel.
Guests can take a shower and change into a fresh set of clothes. This is perfect for anyone on a layover who would like to freshen up before doing some exploring.
Other services include:
Business centre and complimentary wireless internet access
Baby changing facilities
Etihad Arrivals Lounge at +971 2 599 0000
Location: Terminals 1 and 3, immediately after customs – Abu Dhabi International Airport – Abu Dhabi – United Arab Emirates
7. Royal Majlis Lounge – VIP Terminal
Whether guests are arriving, departing or in transit, the Royal Majlis Lounge at the VIP Terminal is the epitome of luxury when it comes to airport lounges.
The experience begins the moment guests step out of their vehicle. A private check-in/immigration area and direct luggage transfer to and from the airport ensure guests are at ease and stress-free.
In the VIP terminal, guests can choose from seven Royal Majlis with Middle Eastern and European influences, each offering a quiet place to relax and rejuvenate.
Alongside cutting-edge entertainment systems offering an extensive selection of movies, television shows and sports, there is a library stocked with daily newspapers and magazines.
Each Majlis has discreet and attentive staff ready to take food and beverage orders upon request.
In terms of dining options, VIP guests can choose from a wide variety of canapés and A La Carte options.
Every order is freshly prepared and of course, there is a wide variety of beverages – hot and cold, tea or coffee, or freshly squeezed juices.
Royal Majlis Lounge also have the following amenities:
Private limousine transfers between the VIP Terminal and the aircraft
A traditional welcome accompanied by Arabic coffee and dates
Well-equipped business centre
Luxurious privacy at the Royal Majlis lounge
Dedicated smoker's lounge
Accessibility and special assistance for guests with special needs
VIP terminal services, facilities, and rates call +971 2 505 2211.
Location: Abu Dhabi International Airport – VIP Terminal – Abu Dhabi – United Arab Emirates
UAE Bank Cards To Access Abu Dhabi Airport Lounges
Standard Chartered UAE Credit Cards
Primary and Supplementary Cardholders of Standard Chartered Visa Infinite, Saadiq Platinum, Platinum X, Shukran World, and Shukran Titanium credit cards have access to exclusive Mastercard Lounges and complimentary and unlimited access to over 20 local and international lounges around the globe.
Accompanied guests will be charged the individual lounge access rate.
For more information on Standard Chartered UAE lounge access.
Abu Dhabi Commercial Bank Credit and Debit Cards
Primary and supplementary cardholders of ADCB's Private World Elite Mastercard, Betaqti World Elite Mastercard, Visa Infinite Credit Card, Visa Signature Global, Traveller World Mastercard, Platinum credit cards and Mastercards can access over 900 airport lounges globally, including Abu Dhabi.
Holders of the ADCB Etihad Guest Visa Signature Credit Card can enjoy unlimited lounge access in over 1000 airport lounges worldwide, even if flying economy.
Certain cards may allow accompanying guests a flat fee of USD 32 charged to the primary card holder.
Click to view the updated list of lounges with lounge key access
Those with a primary or supplementary ADCB Mastercard have unlimited access to the Al Dhabi Lounge at Abu Dhabi International Airport, the Marhaba Lounge at Dubai International Airport, and select international lounges all over the world without having to register in advance.
Click below for a list of lounges with complimentary access:
By using the LoungeKey Program, the primary cardholder, supplementary cardholder, and a free accompanying guest can take advantage of this benefit.
HSBC Premier and HSBC Black Credit Card
To access a participating lounge guests must identify themselves as LoungeKey member to the reception staff.
The lounge staff will register the visit with the HSBC Premier Credit card and grant access.
Each additional visitor over the free visit entitlement will incur a charge of 32 USD to your card.
For more information on your HSBC LoungeKey access.
Abu Dhabi Islamic Bank Etihad Guest Platinum Card
With a welcome bonus of 50,000 Etihad Guest Miles, earn up to 3 Etihad Guest Miles for every AED 4 spent.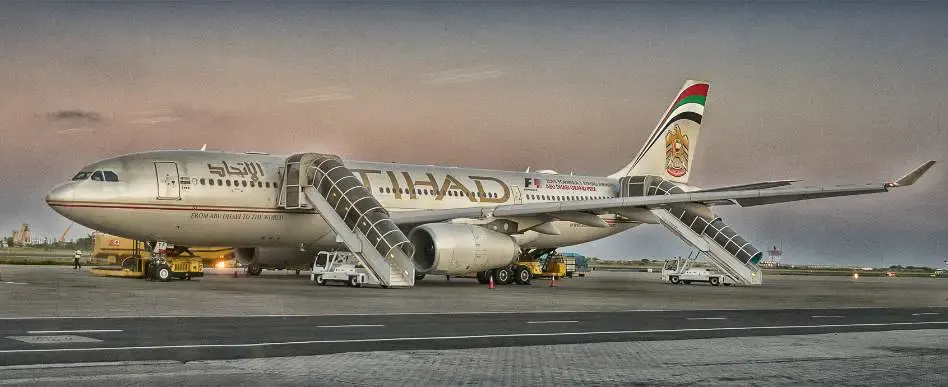 The ADIB Etihad Platinum card comes packed with tons of benefits for frequent flyers. This credit card grants the primary cardholder four free visits per year to over 850 VIP lounges across the globe via LoungeKeyNow.
Furthermore, the primary card holder also receives exclusive discounts on hotel and flight bookings.
For more information on your ADIB LoungeKeyNow access.
First Abu Dhabi Bank Platinum Credit Card
Among the most affordable credit cards, the FAB Platinum credit card offers over 1000+ complimentary access to airport lounges in over 300+ countries.
From loyalty benefits on every card expense to discounted car rentals across the globe with complimentary upgrades and two airport transfers per year, this credit card makes travelling a lot easier.
For more information on complimentary airport lounge access.
Abu Dhabi Airport Etihad Lounge Access- Fee Breakdown
First Class Lounge
Upto 4 hours
Lounge Access : AED 551 per adult and AED 275 per child (Ages 5 to 12)
Etihad Guest Gold Member: AED 365 per adult and AED 185 per child
4 to 8 hours
Lounge Access : AED 661 per adult and AED 330 per child (Ages 5 to 12)
Etihad Guest Gold Member: AED 365 per adult and AED 185 per child (Ages 5 to 12)
VIP Room Access
AED 365 in addition to lounge access fee
Business Class Lounges At Terminal 3
Upto 4 hours
Lounge Access : AED 440 per adult and AED 220 per child (Ages 5 to 12)
4 to 8 hours
Lounge Access : AED 551 per adult and AED 275 per child (Ages 5 to 12)
Private Area T3
AED 185 in addition to lounge access fee
Arrivals Lounge
Upto 8 hours
Lounge Access : AED 150 per adult and AED 70 per child (Ages 5 to 12)
US CBP Lounge
Upto 8 hours
Lounge Access : AED 185 per adult and AED 90 per child (Ages 5 to 12)
Abu Dhabi Airport Lounges Frequently Asked Questions
What Is A LoungeKey?
LoungeKey is a membership program that allows eligible travellers access to over 900 airport lounges worldwide.
With LoungeKey, travellers can enjoy complimentary lounge access and other benefits such as free Wi-Fi, snacks, drinks, and more.
Besides a boarding pass, and ID, it's also essential for lounge staff to verify your membership status.
It's quite a similar concept to Priority Pass.
Is it possible to pay for lounge access at Abu Dhabi airport?
Passengers flying economy from Abu Dhabi International Airport can access lounges with particular banks or using airline miles.
Alternatively, passengers may pay a nominal fee to gain access to the lounges for at least three to four hours if they wish.
Will Terminal 1 airport lounges be available if I am transiting at Terminal 3?
Guests are welcome to use Terminal 1 lounges, subject to availability. However, guests will be charged a fee for at least 4 hours, depending on the lounge.
Remember the walk to either terminal will take at least 20 minutes, so keep a buffer to avoid missing the flight.
Are there shower facilities at Abu Dhabi airport?
All Abu Dhabi airport lounges offer shower facilities. Irrespective of your class of travel, passengers can pay a reasonable fee to access most of the lounges in Abu Dhabi airport.
Can we accompany friends or guide them through the airport before they fly?
Friends or relatives can accompany passengers throughout the airport prior to the first security checkpoint. Plenty of coffee shops and restaurants can be found in each terminal arrival and departure zones.
Can I access the lounge without a prior appointment?
It is possible to access airport lounges without prior notice. For example, certain banks allow complimentary access to the Abu Dhabi airport lounges. Check your travel benefits before paying the admission fee.
What happens if the Etihad lounge in Abu Dhabi is closed?
For Business and First Class travellers, or if you are a Gold or Platinum Etihad member, your account will be automatically credited with 3,000 bonus Etihad Guest Miles to spend on your next visit.
Are airport lounges in Abu Dhabi kid-friendly?
The airport lounges in Abu Dhabi are all kid-friendly and have baby changing facilities.
Dedicated play areas are available in lounges such as Al Dhabi and Etihad Premium Lounges in Terminal 1, Etihad First Class Lounge and Spa, and Etihad Premium Lounge in Terminal 3.
Are there smoking areas at the airport?
All three terminals of Abu Dhabi International Airport have private smoking lounges, but there is a strict no smoking policy in all public areas.
To Sum Up Abu Dhabi Airport Lounges
Abu Dhabi is an ideal stopover destination due to its prime location on the map.
It is common for layovers to last from an hour up to 24 hours. It can be exhausting for the majority of travellers, hence utilising the airport lounge is a great option.
Depending on the airport lounge, guests can access for a minimal fee for four hours at a time. Aside from unlimited internet access, they offer buffets, bars, child care, and plenty more. Hence making every Dirham count!
For those planning to stay in the country, Abu Dhabi has plenty to offer in terms of relaxation and entertainment. There is something to experience for all ages and every budget.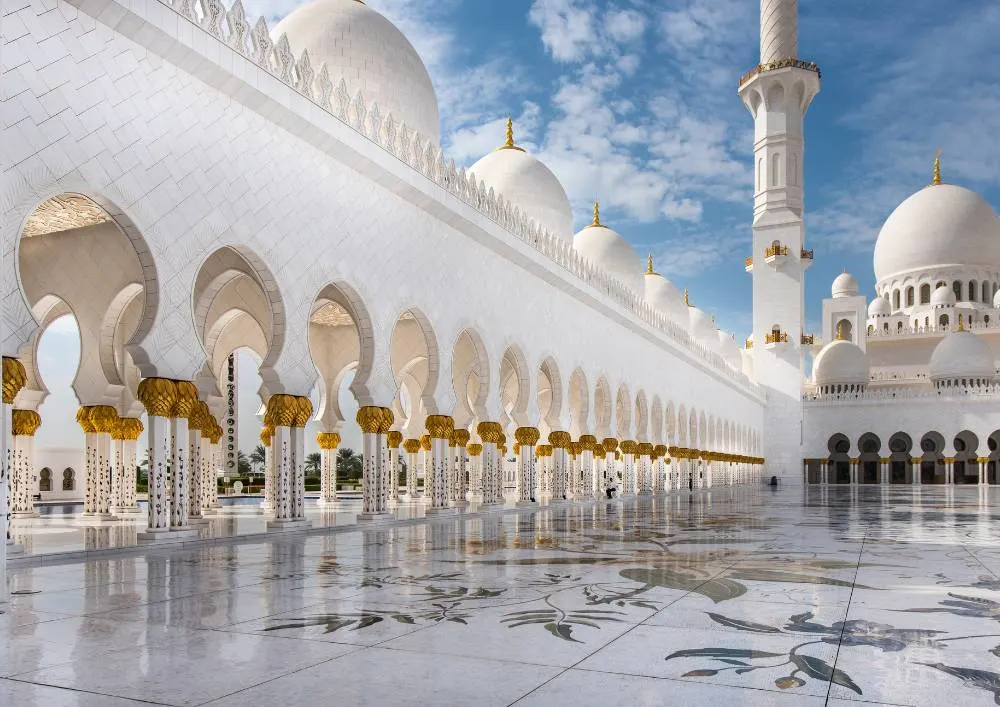 Being one of the leading tourist destinations in the world, it receives at least 2.57 million visitors each year.
From coffee spots to fantastic beach clubs to instagrammable spots and fitness centres, Abu Dhabi is a haven for many indoor and outdoor activities.
If you plan to stay, take some time to explore the leisure district, Yas Island.
Just 15 minutes from the airport, it is a good spot for those on a prolonged layover. This includes the world's fastest rollercoaster at Ferrari World, Warner Bros. theme park and Yas Waterworld, to name a few. There is something for everyone!
We hope you found this post about lounges in Abu Dhabi airport helpful.
Have you visited any of the airport lounges listed above? We'd love to hear your thoughts by sharing your experiences with us below. Alternatively, you can reach out to us via our "contact us" tab below if we missed anything.
You may also like:
Public Holidays In The United Arab Emirates
Eid Staycations Across The United Arab Emirates
Celebrate Ramadan In Abu Dhabi
Top Things To Do In Abu Dhabi For Free
Disclaimer: This post on Abu Dhabi airport lounges may contain affiliate links. Using them will not cost you anything, but we may receive a small commission if you make a purchase.