There are many exciting events in Abu Dhabi in November annually, some of the biggest on the calendar. From F1 to the International Boat Show and the World Jijitsu to the World Super Cross, it's certainly a month of sport in the Emirate.
Not to mention music festivals, an international food festival, park markets and fantastic brunches. November is the start of the high season in Abu Dhabi, and there is something for everyone.
We must not forget Diwali and Thanksgiving in November, widely celebrated in Abu Dhabi. Anything is possible, whether you fancy a festive brunch or takeaway turkey!
The weather in Abu Dhabi in November is ideal to be outside, enjoying milder temperatures in the sunshine.
We've been hunting to collect all the information in one place, so you don't have to! Here is a comprehensive overview of all the incredible events, offers and things to do in Abu Dhabi in November.
Abu Dhabi November Events & Offers
1. Conrad Etihad Towers
Saturday Brunch Club, Nahaam
Nahaam Saturday Brunch is back, and this time, it's a more exciting experience than ever!
The revitalized brunch now offers a generous buffet featuring many appetizing starters and irresistible desserts.
From exotic salads to fresh seafood, the buffet has it all. Nahaam is also introducing family-style mains to share!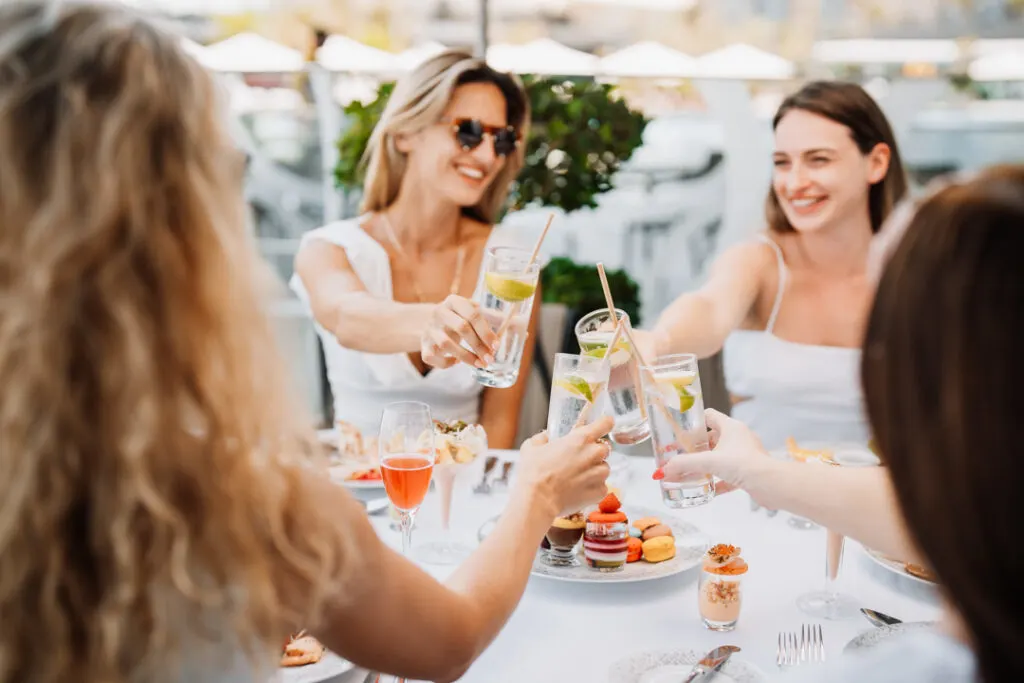 Aside from delicious food, live entertainment will make it a memorable brunch experience.
Timings: Saturdays, from 12:30 pm to 4:00 pm
Pricing: AED 345 for Soft Beverages, AED 495 for House Beverages, and AED 625 for Premium selections.
Grape Escape, Cheese & Wine, Ray's Bar
Indulge in the Grape Escape, a gathering for wine enthusiasts and cheese connoisseurs.
Embrace the start of the weekend with a Friday Wine and Cheese Soiree, an evening filled with bottomless wine, paired artisanal cheeses, live music and panoramic views of the city.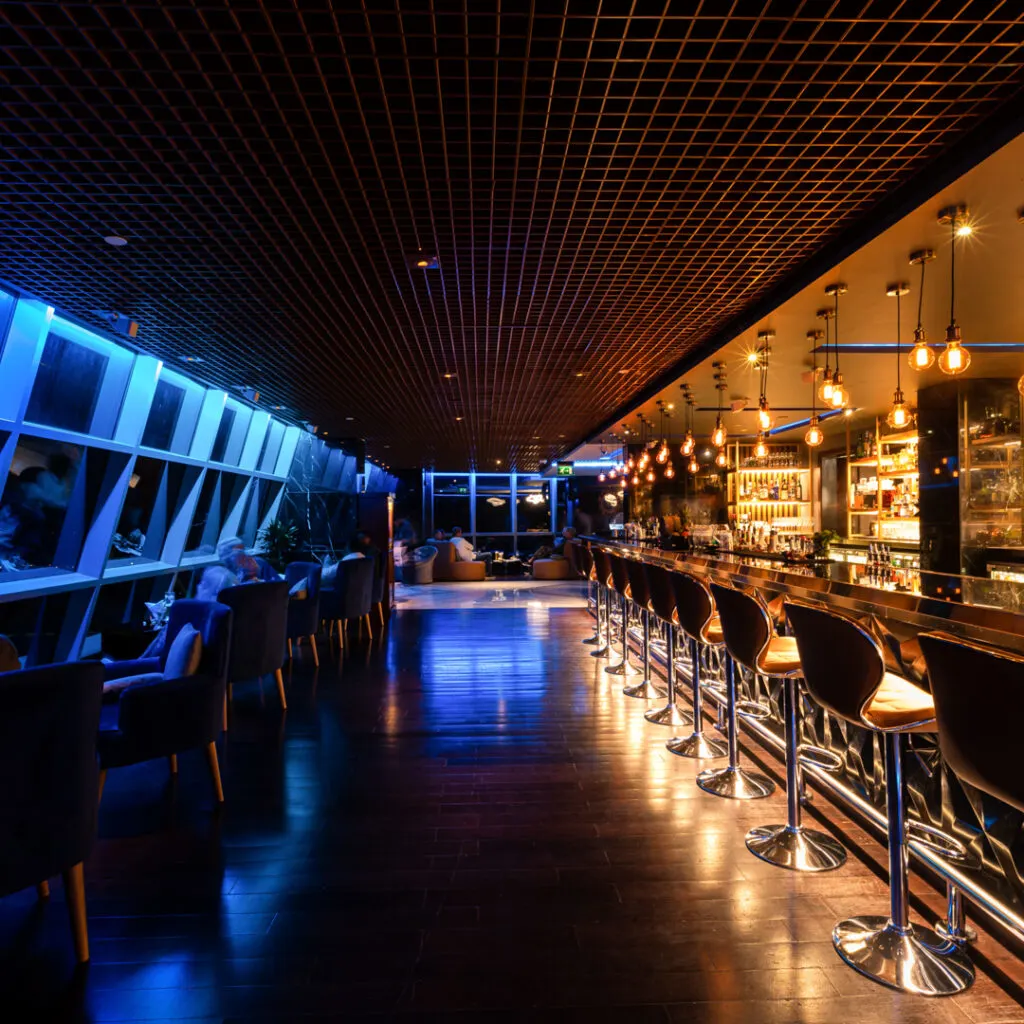 Timings: Friday at Ray's Bar from 8 pm to 11 pm.
Pricing: Per-person rate of AED 190
Check out the rest of Conrad Etihad Towers events here.
2. Andaz
Iconic Sundowner at 18 Degrees Terrace and Bar
Enjoy an iconic sundowner at the luxurious 18 Degrees Terrace & Bar, suspended 80 meters high on a Guinness World Record-holding tower with an 18-degree lean.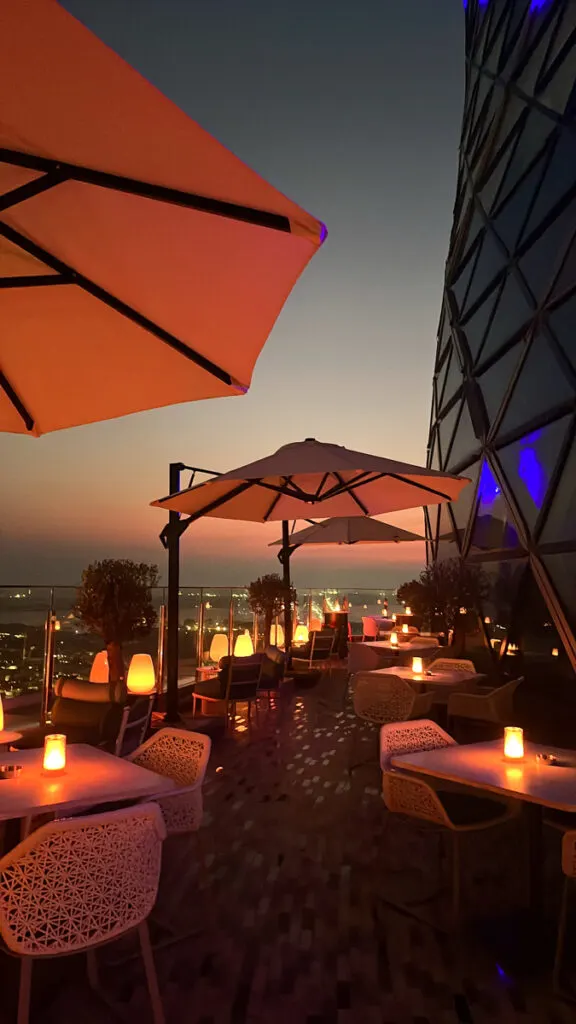 It's the perfect spot to savor drinks and bites while watching the sunset. The Iconic Sundowner menu offers three cocktails or beverages, along with two delicious bites, all for just AED 149 per person.
Available from Saturday to Thursday, 16:00-20:00, at Andaz Capital Gate Abu Dhabi. Dress code: smart casual.
Bubbly Drunch at Cyan Brasserie & Terrace
First up is the Friday night 'Bubble Drunch at Cyan Brasserie'. The fantastic Franco-Arab-inspired restaurant is on the 18th floor, providing magnificent views of the Emirate.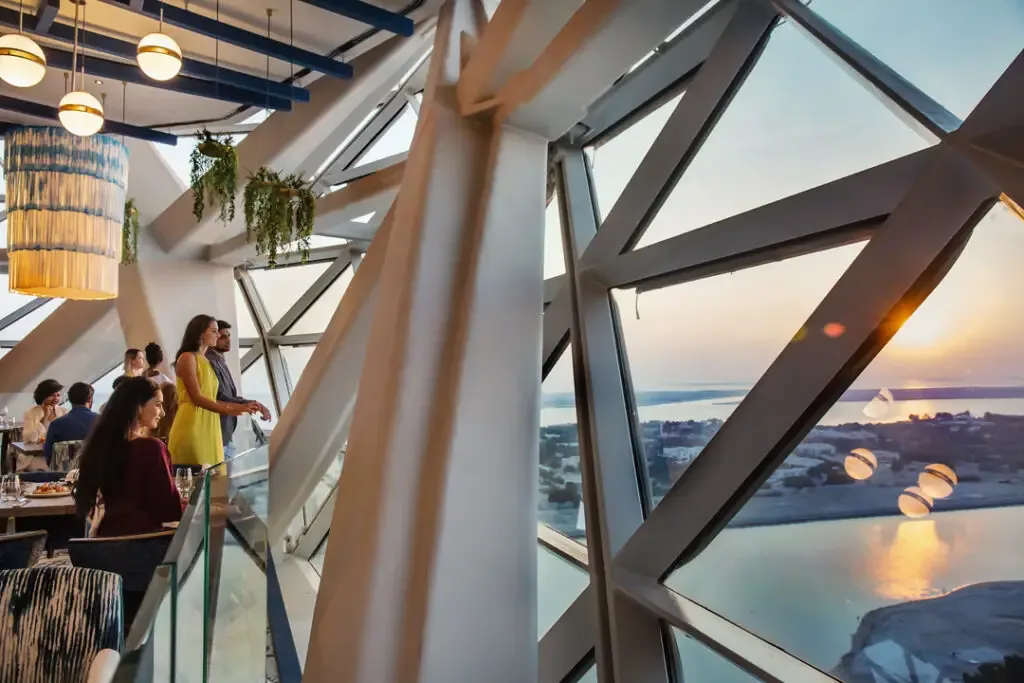 The 'Bubble Drunch' event will run from daytime into the evening and feature indulgent dishes such as lobster, freshly shucked oysters, artisan sea bass en papillote, and veal & foie gras pithiviers.
Live raclette and crepe stations will also serve delicious dishes that pair perfectly with the finest champagne and sparkling wines.
This Friday evening brunch in Abu Dhabi will also feature live music and entertainment to ring in the weekend!
This Friday evening brunch will occur between 18:30 and 21:00hrs throughout the month. Prices range from 225 AED to 395 AED with non-alcoholic, house beverages and champagne add-ons.
Book a table for Friday evening brunch here.
Check out the full list of Andaz events for this month here.
3. Saadiyat Beach Club
Saadiyat Beach Club presents an Exclusive Formula 1 Brunch at Cabana Lawn. Experience the excitement of Formula 1 like never before with live race broadcasts, gourmet international and regional cuisines, signature cocktails, and live entertainment by our DJ.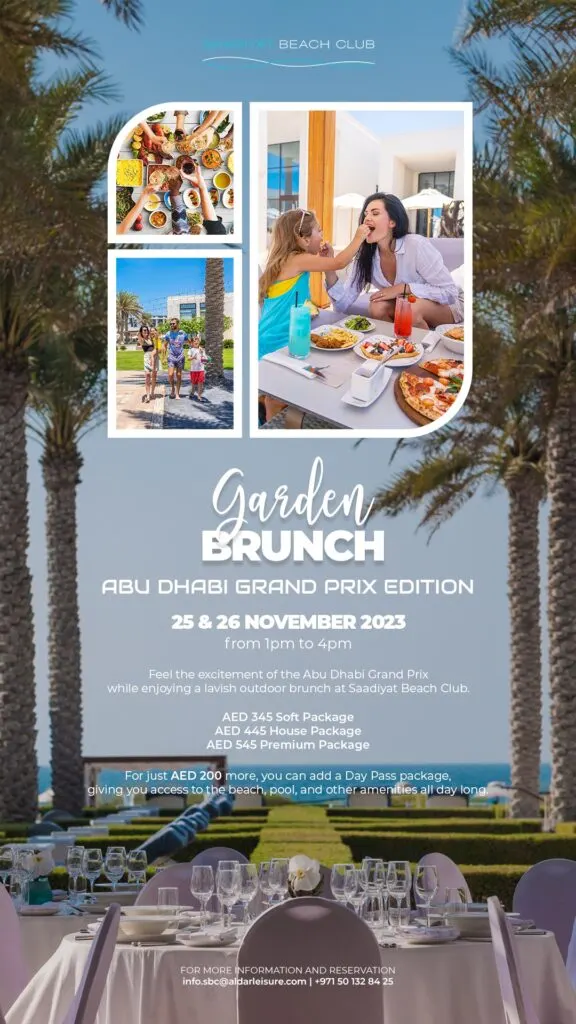 Join the fun on November 25th and 26th from 1:00 PM to 4:00 PM at Cabana Lawn, Saadiyat Beach Club, Saadiyat Island.
Relax in our exclusive lounge area and choose from three brunch packages: AED 345 for Soft Package, AED 445 for House Package, and AED 545 for the Premium Package.
For reservations, call 0501328425 or 026563555.
4. Park Rotana
Ma Wagyu At Teatro
Embark on a luxurious dining journey this November at Teatro, where Chef Antonio and his culinary team will be presenting a unique à la carte menu featuring delectable Ma-Wagyu creations throughout the entire month.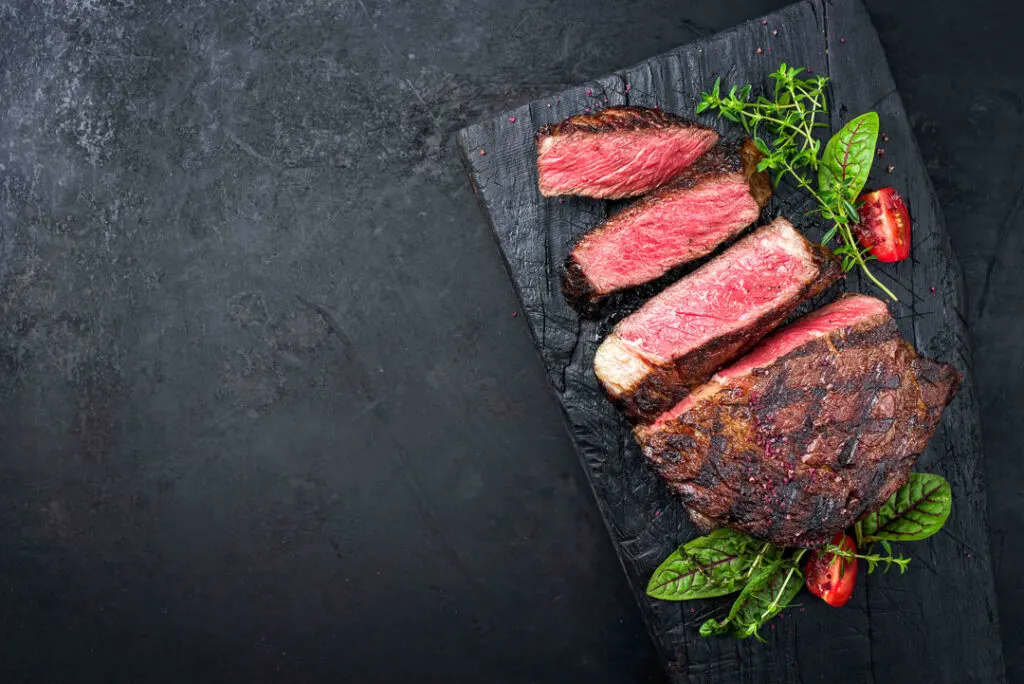 Savor an opulent selection of dishes showcasing Hokkaido Wagyu, which is renowned as one of the most exquisite beef varieties globally.
Delve into an array of meticulously crafted offerings from this special menu, which includes items such as beef nigiri, Wagyu tartare, slow-cooked Wagyu beef cheeks, and, of course, an array of exceptional steak cuts.
Theme Nights At Ginger
Every day at Ginger, Park Rotana is a unique experience, thanks to the popular Theme Nights, which feature a diverse range of global cuisines, served daily from 7 to 11 pm.
Explore the buffet stations, skillfully manned by the team of chefs, offering an array of starters, vegetables, cheese bread, main courses, heavenly desserts, and live cooking demonstrations.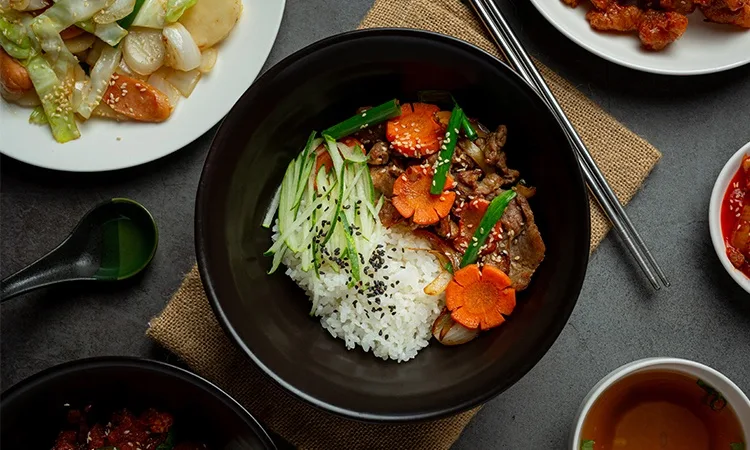 Theme nights celebrate the world's culinary diversity, featuring dishes from India, Asia, Mexico, Lebanon, and more.
Ginger All Day Dining has both indoor and outdoor seating options perfect for this time of year.
Check out Park Rotana events this November here.
5. Cafe Del Mar F1 4 Days Of Brunch
Yas Bay comes to life on F1 race week, and the famous beach club brings several brunches to the Island throughout the weekend. Head to one of the best beach clubs in Abu Dhabi and soak up all the F1 vibes in style.
Friday 24th of November,Pitstop Late Brunch
3 pm to 6 pm
BBQ food, free flow of select beverages, live entertainment
Packages start from AED 499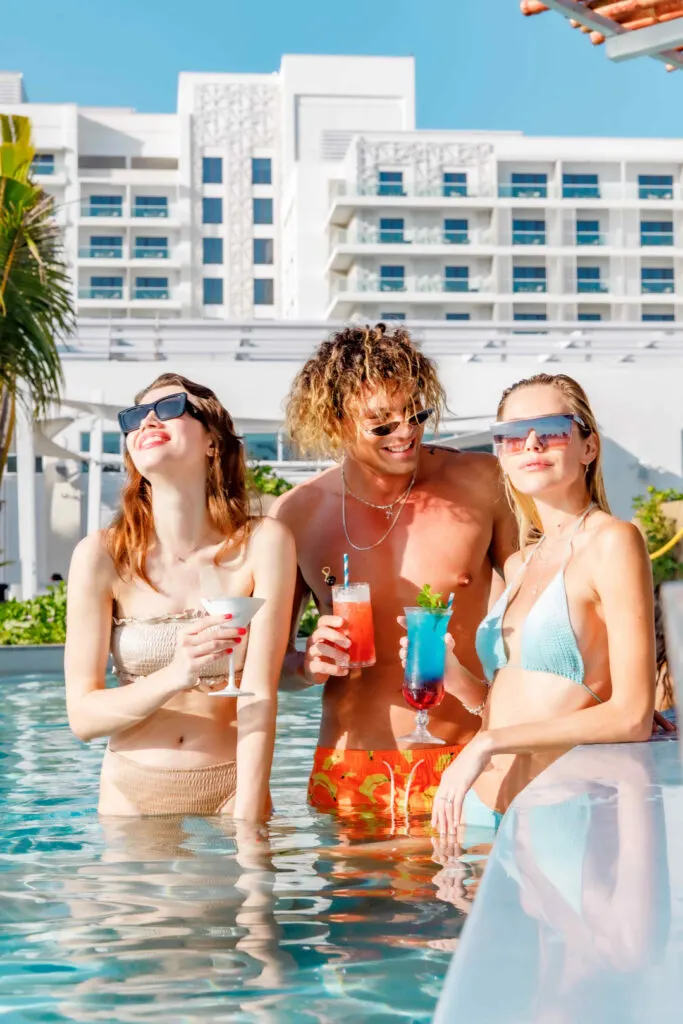 Saturday 25th of November, Fastest Lap Brunch By The Pool
2 pm to 5 pm
BBQ food, free flow of select beverages, live entertainment
Packages start from AED 499
Sunday 26th of November Podium Brunch By The Pool
1 pm to 4 pm
BBQ food, free flow of select beverages, live entertainment
Packages start from AED 499
PH: 971-504022283
6. Ishtar F1 Celebrations
Ishtar offers Middle Eastern and Mediterranean fusion cuisine making it an adventurous culinary journey.
The rooftop terrace gives onlookers a great vantage point of the F1 Abu Dhabi track. Belly dancers and a live Dj bring an authentic Arabian party to Abu Dhabi Yas Marina.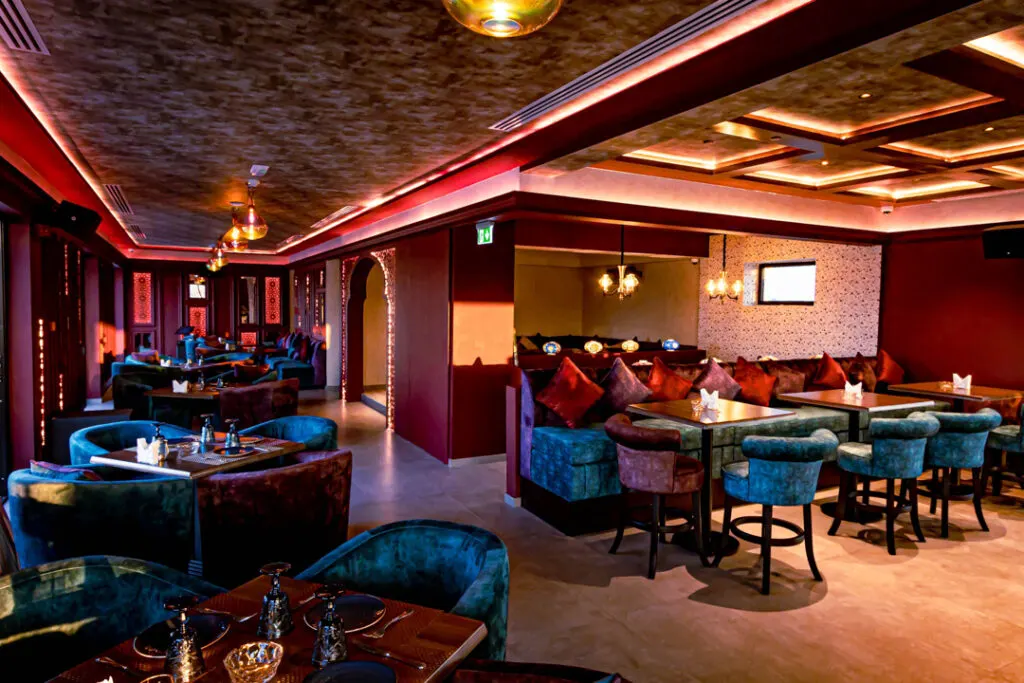 Opening Times: 1:00 pm to 2:00 am
Menu: Brunch and gourmet F&B packages
Table Policy: Brunch packages as follows:
Friday 24th of November packages start from AED 499
Saturday 25th & Sunday 26th of November packages start from AED 750
VIP packages are available enquire at the venue
Trackside Views
After parties
Reservations: For reservations, please call: + 971 50 402 2293 or visit https://www.capitalmotion.com/is
7. Sofitel
Thanksgiving Brunch
Thanksgiving brunch at Grills @ Chill'o will be showcasing all the traditional classics in a lavish buffet.
The live band will be bringing festive cheer and spirit this year.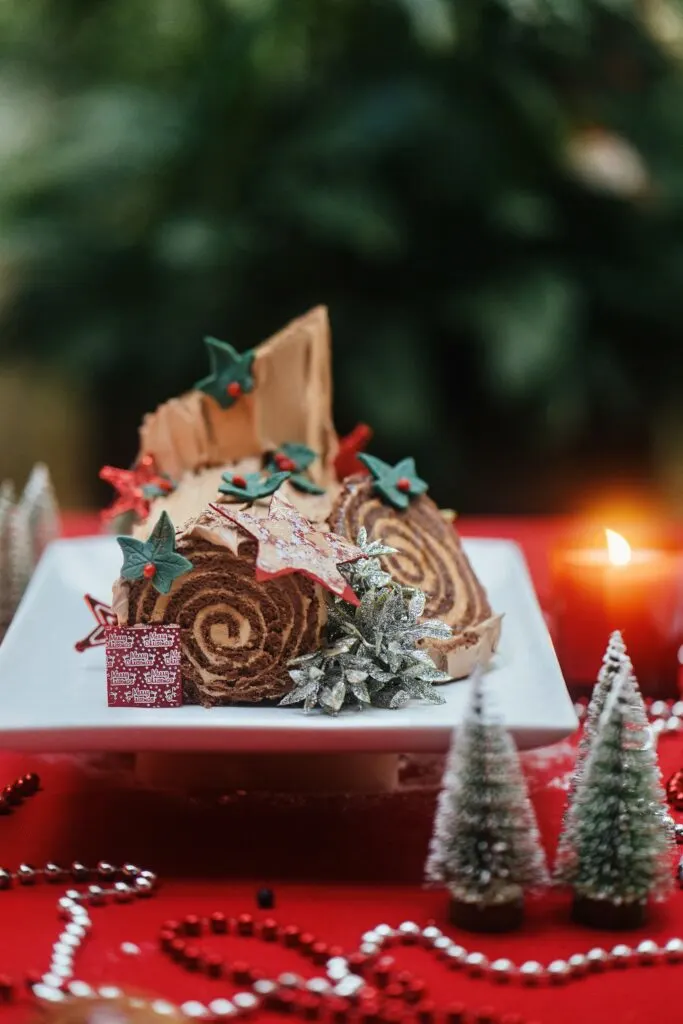 Whether you're looking for a leisurely meal with your family or friends, this Thanksgiving brunch offers the ideal way to mark this special occasion.
Date: Saturday, November 25th
Time: 1:00 PM – 4:00 PM
Price:AED 285 per person.
Turkey Takeaway
If you prefer to celebrate Thanksgiving at home this year but want to be free to entertain your guests, a turkey takeaway is the ideal way to do so!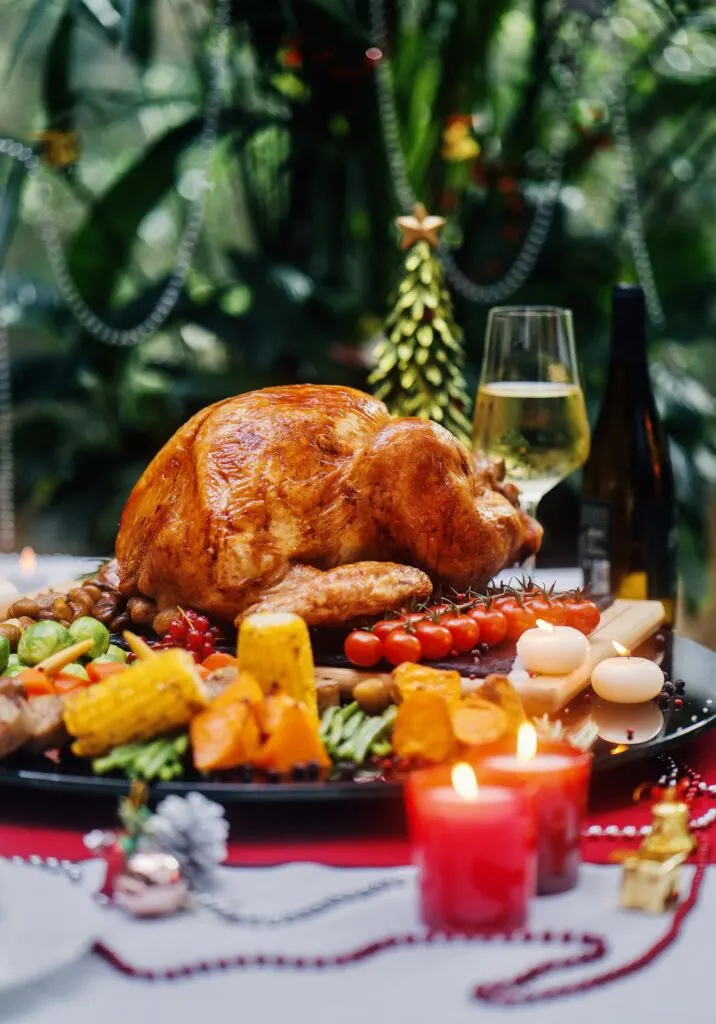 The thoughtfully designed package to provide you with all the essentials for a complete Thanksgiving meal. Whether you crave the succulence of turkey, the comfort of freshly prepared stuffing, a variety of sumptuous sauces, or the softness of pillowy breads, everything is taken care ofl
With a selection of sizes and options available, you can effortlessly enjoy Thanksgiving at home.
Available from November 23rd to December 31st, 2023.
Turkey Takeaway Options:
5 KG (wet weight) – AED 445
7 KG (wet weight) – AED 595
Check out a full list of Sofitel events for this month here.
8. St. Regis Saadiyat Island November Events
Oléa Thanksgiving Feast
Oléa will have a lavish Thanksgiving feast this year. Experience a warm and vibrant atmosphere while enjoying a variety of Thanksgiving classics from different culinary traditions.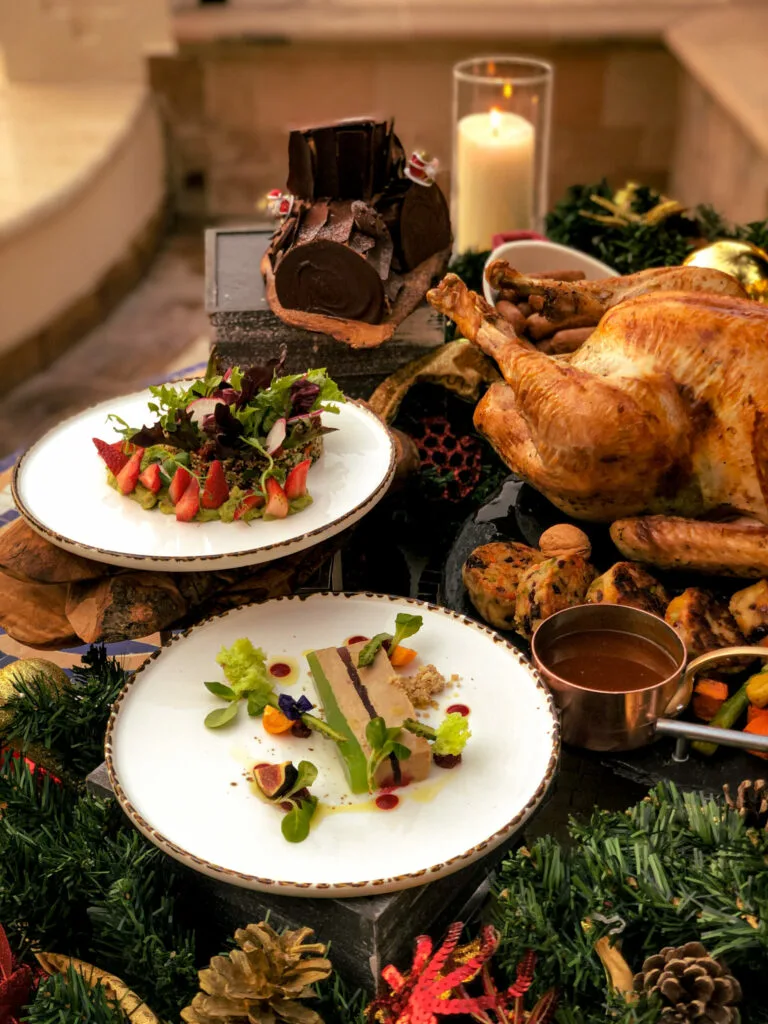 Prices range from AED 250 to AED 425 per person, with options for children at AED 125. The celebration occurs on Thursday, November 23, from 7 pm to 11 pm at OléaOlea.
The Drawing Room's Festive Feasting
Celebrate the festive season with a delightful feast from The Drawing Room. Enjoy a succulent herb-roasted turkey or a whole grilled salmon.
Complete your celebration with The St. Regis Festive Cake Tin, showcasing a classic Christmas fruitcake. Prices range from AED 180 to AED 575. Available for pick-up from November 17 to January 7, 9 am to 9 pm (advanced booking required).
If you would like to book or enquire further, contact +971 2 498 8443 or email restaurant.saadiyat@stregis.com.
9. UAE Flag Day, 3rd Of November
Flag Day in the UAE, marks the power transition in 2004 from Sheikh Zayed Bin Sultan Al Nahyan to his son, Sheikh Khalifa Bin Zayed Al Nahyan.
Emiratis and expatriates come together in schools and workplaces to commemorate their nation's achievements and express allegiance.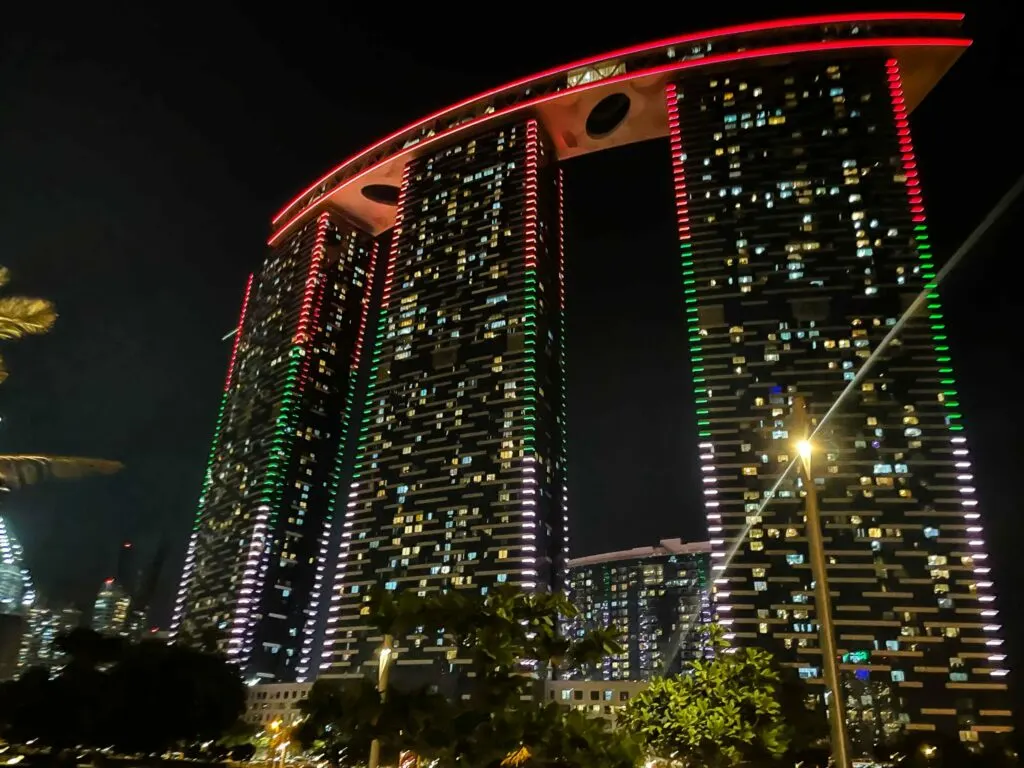 The day includes a flag-raising ceremony, singing the national anthem, and enjoying traditional Emirati food.
This usually occurs in the morning in official places such as schools, government buildings, hospitals, etc.
People wear UAE-themed scarves, T-shirts, and badges. Iconic landmarks light up with the flag's colours. The UAE flag symbolizes strength, hope, generosity, peace, and solidarity.
It's a day to celebrate Emirati heritage.
10. Brian Tyler, 4th Of November, Etihad Park
On Saturday, November 4, 2023, from 8:30 PM to 11:00 PM, the Royal Philharmonic Orchestra will perform with film composer Brian Tyler at Etihad Park.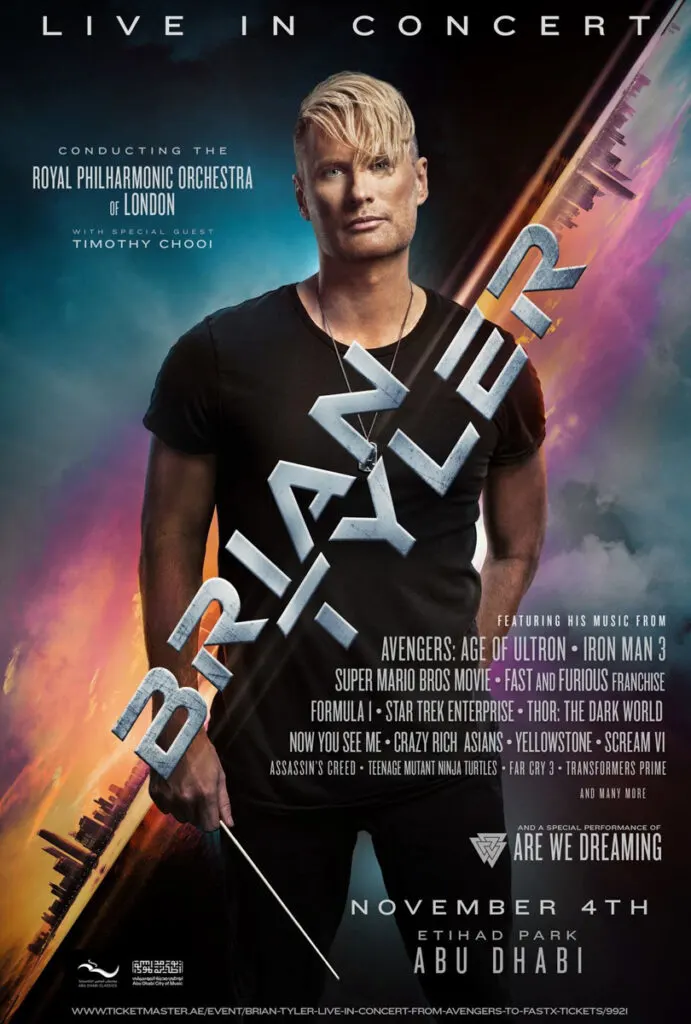 This musical spectacle features hits from movies, series, and games like Avengers, Iron Man 3, and more.
Brian Tyler will conduct the orchestra, joined by the London Voices choir and violinist Timothy Chooi, with film sequences enhancing the experience.
11. Abu Dhabi World Jiu-Jitsu Championship 1- 10th Of November
The 15th edition of the Abu Dhabi World Professional Jiu-Jitsu Championship is set to take place under the esteemed patronage of His Highness Sheikh Mohammad Bin Zayed Al Nahyan, President of the UAE.
This event will unfold at the world-class Jiu-Jitsu Arena within Zayed Sports City in Abu Dhabi.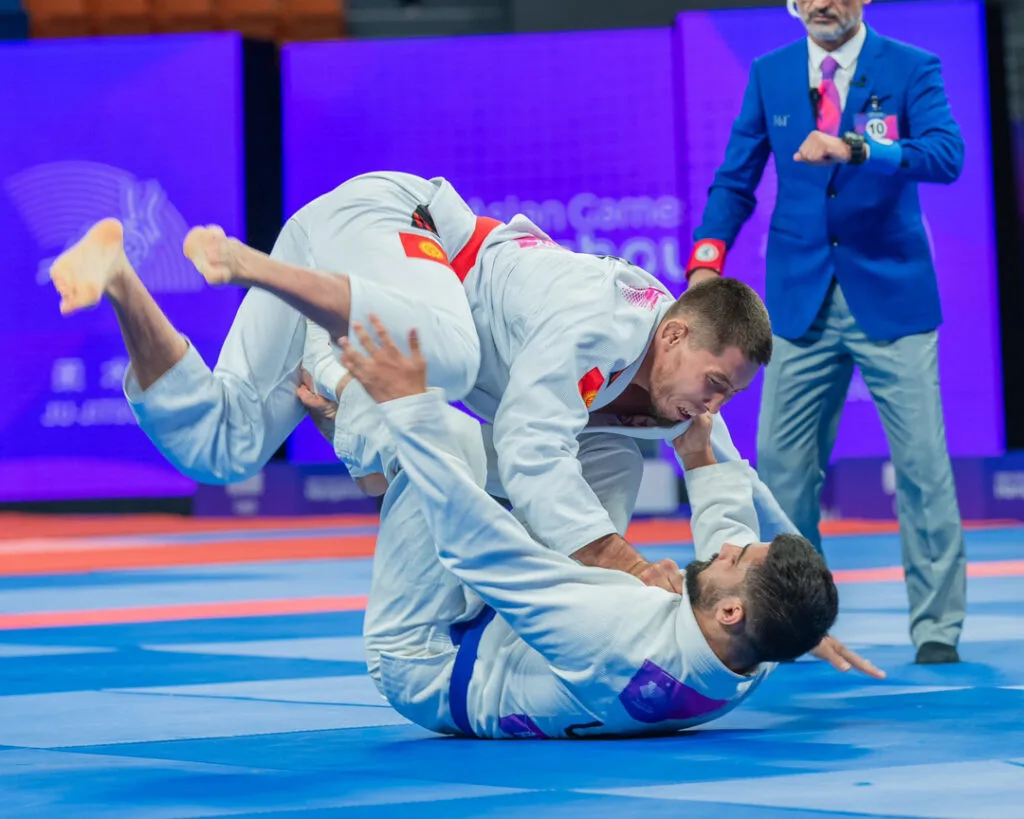 From November 1 to November 10, 2023, this championship promises ten days of intense competition and sportsmanship.
Athletes and enthusiasts can enjoy a daily schedule from 10:00 AM to 7:00 PM, where the world's top Jiu-Jitsu talents will compete.
12. Authentic Flamenco: Paula Rodriguez, 3 & 4th of November
This November in Abu Dhabi, enjoy a performance featuring the talents of Paula Rodríguez and a group of gifted artists from Teatro Real de Madrid.
This event, hosted in collaboration with the Royal Opera of Madrid and Fever, brings the heart and soul of traditional flamenco to the GCC for the first time.
The group of seven artists, encompassing dancers, vocalists, and musicians previously graced global stages from New York to Rio de Janeiro. Now, they are set to deliver an unforgettable experience in Abu Dhabi in November.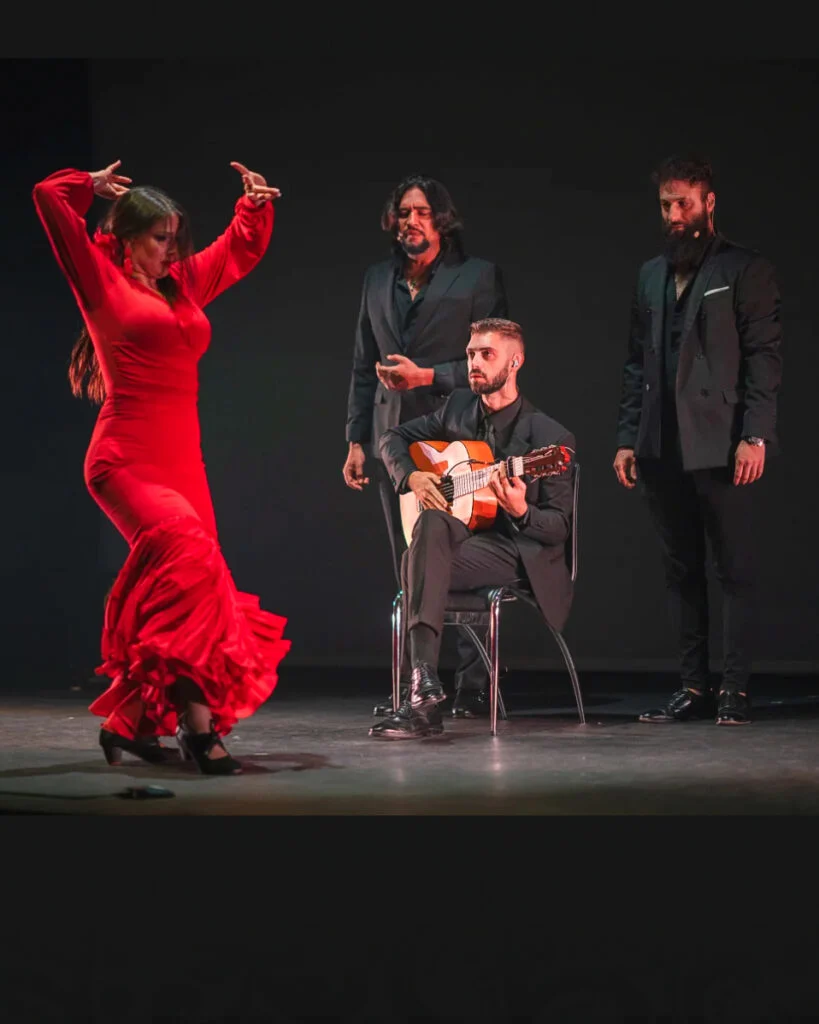 Dates & Timings: Friday, November 3, 2023, and Saturday, November 4, 2023, from 5:30 PM to 6:40 PM and 8:30 PM to 9:40 PM.
Pricing: Tickets start at 160 AED
13. World Supercross, 4th Of November
Prepare for an adrenaline-packed spectacle as the World Supercross arrives at the iconic Etihad Arena. It's the first time the WSX Championship will be held in the region.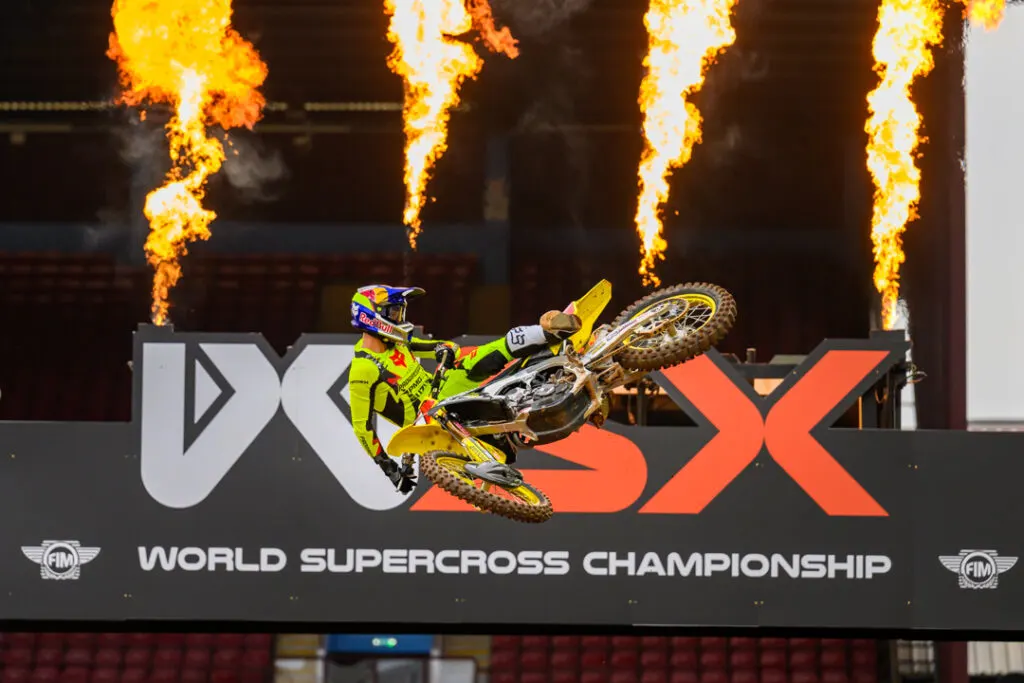 Fans from near and far can look forward to heart-pounding motorsport action.
As a world-class destination for both racing and entertainment, this event promises an unparalleled experience, both on and off the track, as the arena's dirt battleground meets the dunes of the Middle East for the first time.
14. Afrobianofest, Yas Beach, 4th of November
Prepare for a rhythmic fusion at Afrobianofest, an event set to be held on Yas Beach. Enjoy the beats of Afrobeat music with the dynamic Amapiano dance, creating a one-of-a-kind musical experience.
The event's meticulous curation has seamlessly combined these two vibrant genres, to guarantee a festival atmosphere against the beach backdrop.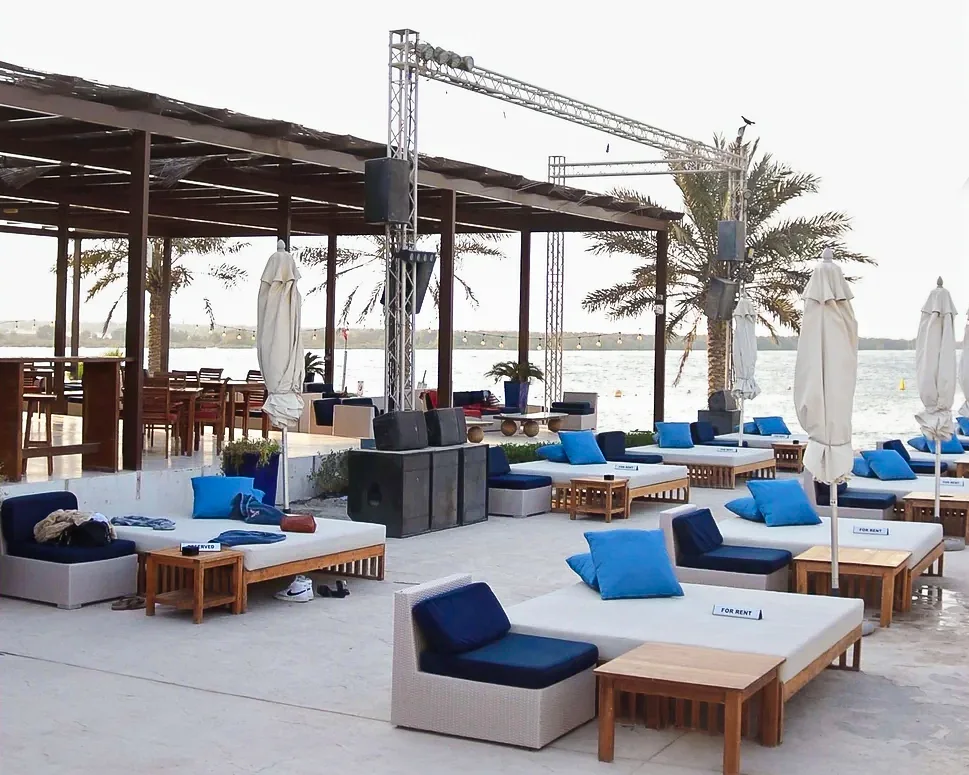 Timings: 6 pm to 3 am
Purchase tickets to Afrobianofest here.
15. Neon Light Photo Tour, 5th Of November, Cultural Foundation

Embark on an evening through the city's vibrant neon lights, inspired by Tayou's dazzling neon artistry.
Led by the talented photographer Fatema Al Fardan, participants will delve into the art of night-time photography while engaging in a captivating discourse about the history of neon lights and signage in the region and the UAE.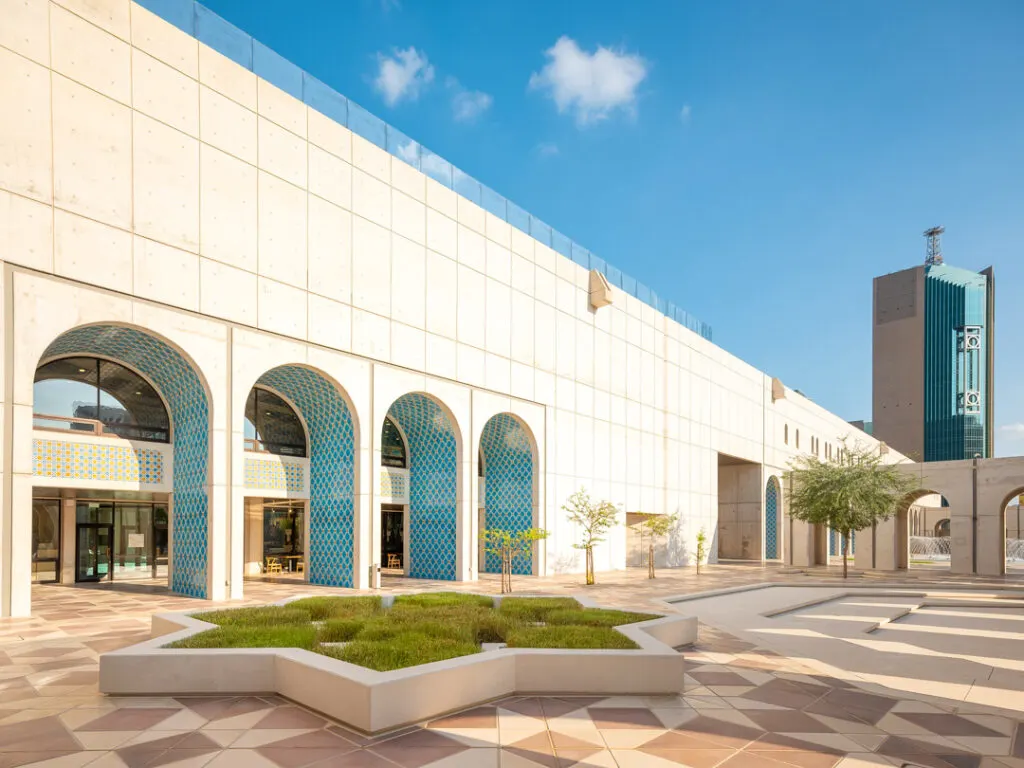 It starts at the Cultural Foundation at 8:00 PM on Sunday, November 5, 2023. Let the luminous cityscape become your canvas!
Book tickets for the photo tour here.
16. Abu Dhabi International Boat Show, 9 to 12 November
Abu Dhabi International Boat Show is back again and offers a unique opportunity to stay up-to-date with boating, fishing, and water sports advancements.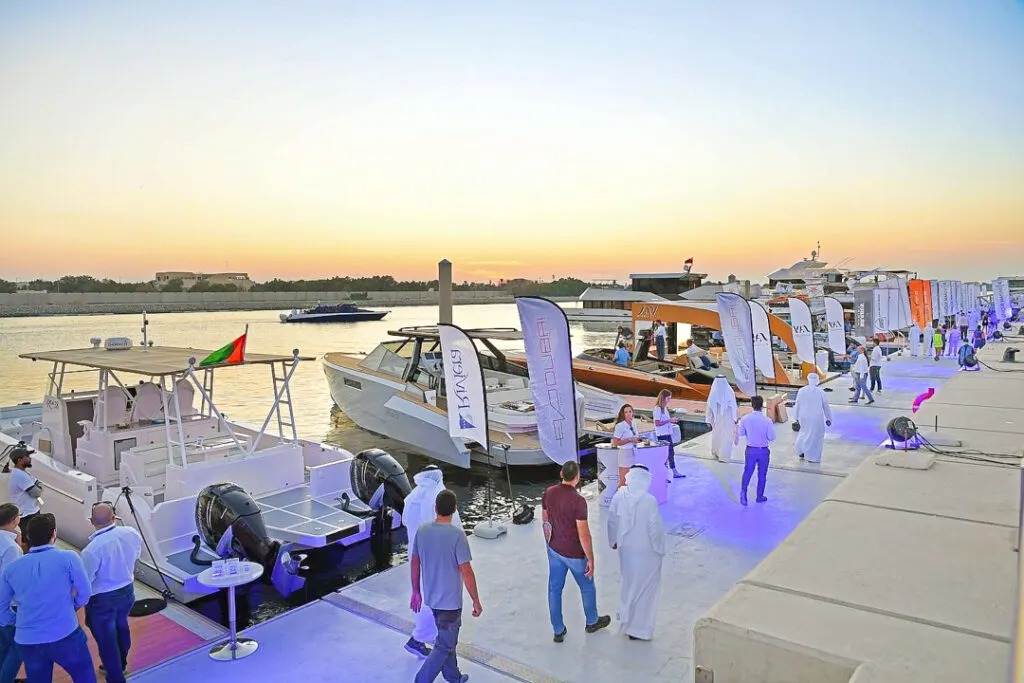 Beyond the exhibition, the show transforms into a hub where maritime enthusiasts and families can enjoy engaging attractions, live performances, and the waters edge of the marina.
It will be held ADNEC Marina Hall from November 9 to 12, 2023.
17. Taste Of Abu Dhabi, 10th Of November
Prepare for the ultimate celebration of food, drink and music as Taste of Abu Dhabi as it returns for three days of culinary exploration.
This event is testament to the city's culinary diversity, with 15 of Abu Dhabi's most esteemed restaurants taking the stage.
Each restaurant has crafted a menu of 3-5 taster dishes, offering a gastronomic journey, picking your favourites along the way.
Taste of Abu Dhabi is more than just a feast for the taste buds. You can enhance your culinary skills through workshops led by celebrity chefs, where they'll impart their kitchen secrets and expertise.
The festival atmosphere continues throughout the weekend, with stages hosting everything from DJs to intimate acoustic sets.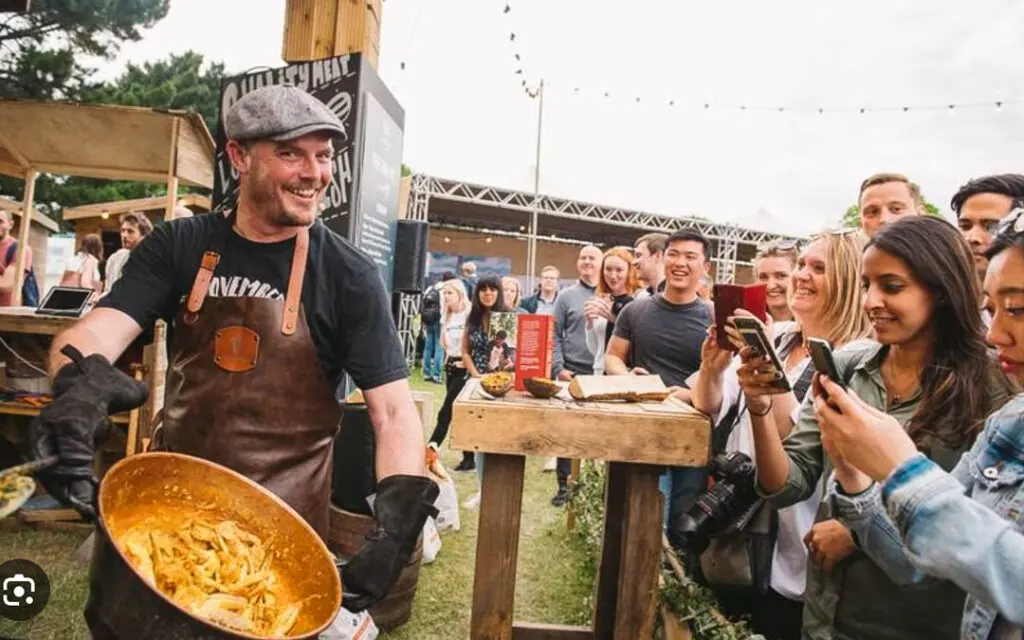 You can even grab your favorite libations from one of five licensed outlets to keep the party going.
And for those who like shopping, a market featuring artisan vendors and established brands will offer a variety of treats and product samples.
Families are also catered to, with a mega kids zone complete with bouncy castles, kids cooking workshops, and more.
The little ones won't go hungry either, as all participating restaurants offer kid-friendly dishes.
Dates & timings:
Friday, November 10th: 3 p.m. – 12 a.m.
Saturday, November 11th: 1 p.m. – 12 a.m.
Sunday, November 12th: 1 p.m. – 10 p.m.
18. Al Muhtaramin Stage Show Live in Abu Dhabi, 10th & 11th Of November
Al Muhtaramin production is set to be an engaging fusion of culture, artistic expression, and entertainment.
This comedic play unfolds within a farcical backdrop, centred around the dubious ruling clique that controls a secluded village named Selmar.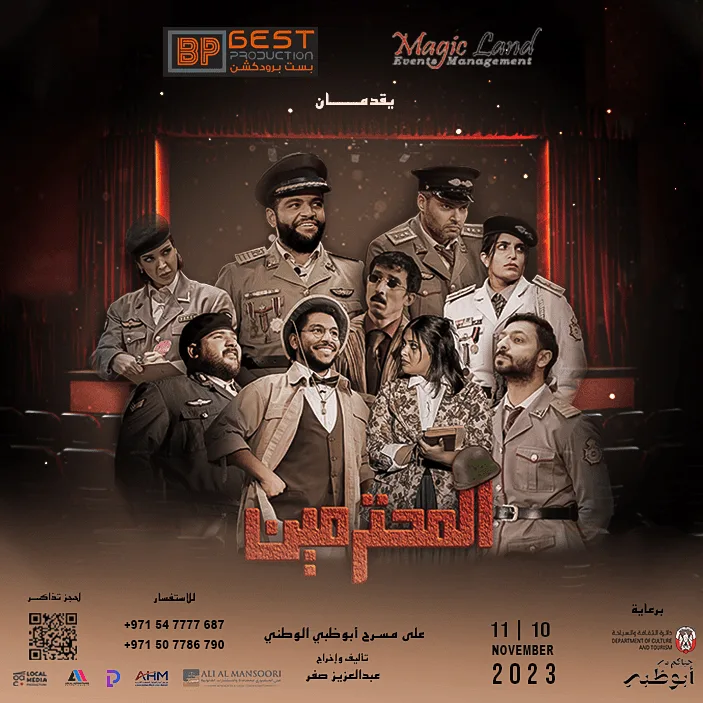 At the helm of the group is Mr. Khair, the security officer. With an ever-increasing number of complaints reaching the capital city, Miss Faturah is appointed to uncover the underlying truth.
The doors open at 8:00 p.m and the show commences at 9:00 p.m.
Book tickets to Al Muhtaramin here.
19. Bear Hunt, 10th & 11th Of November
Kids will love to see the popular picture book by Michael Rosen and Helen Oxenbury come to life. It's set to the lively musical compositions of Benji Bower, delivering an imaginative and playful celebration.
This theatrical journey invites audiences to dive into the world of a beloved family favourite by ingeniously utilizing everyday objects and materials.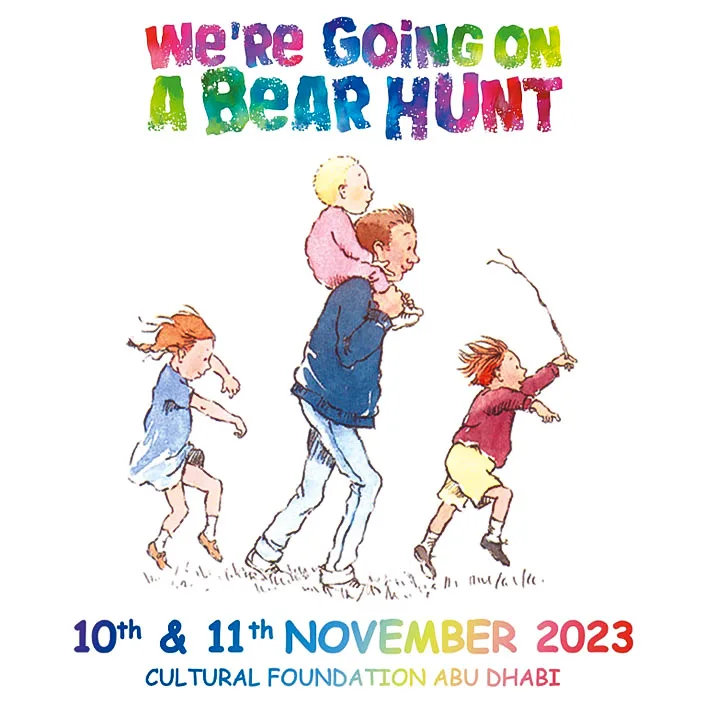 Dates & timings:
November 10, 2023 doors open at 5:30 p.m., and the show commences at 6:00 p.m.
November 11, 2023, two show slots are available:
Doors open at 10:30 a.m., and the show begins at 11:00 a.m.
Doors open at 2:30 p.m., and the show begins at 3:00 p.m.
The performance duration is 60 minutes, suitable for ages two and above.
Book tickets to the Bear Hunt here.
20. Hyperound K Fest, 11th Of November, Etihad Arena
Hyperound KFest Abu Dhabi 2023 is set to be a dynamic one-day festival dedicated to the world of K-pop. The festival has a fantastic lineup featuring superstars and promising talent.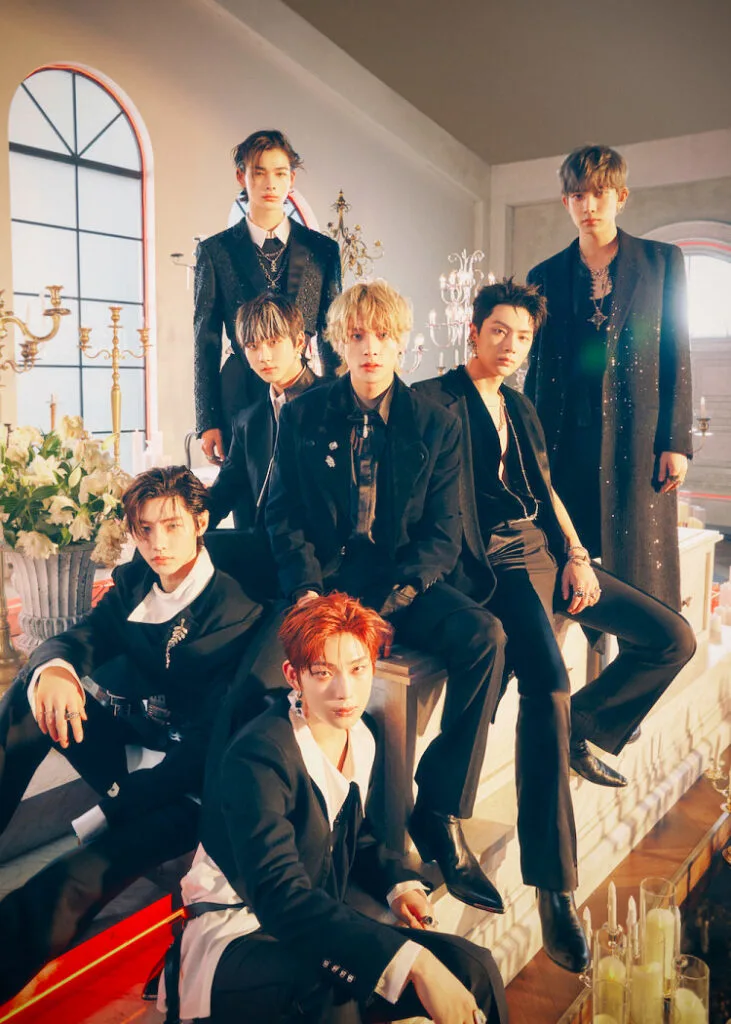 The stage will come alive with powerful vocals and dance routines typical of K -pop culture.
Book tickets to the Hypersound K Festival here.
21. F1 Fanzone, Ferrari World, 11 to 26th Of November
Ferrari World Abu Dhabi is revving things up with the ultimate F1 FanZon for the event of the year.
Get ready to witness the live broadcast of the thrilling Abu Dhabi Grand Prix, right in the heart of the action.
Guests may have the opportunity to meet and greet Ferrari F1 drivers, including the likes of Charles Leclerc and Carlos Sainz.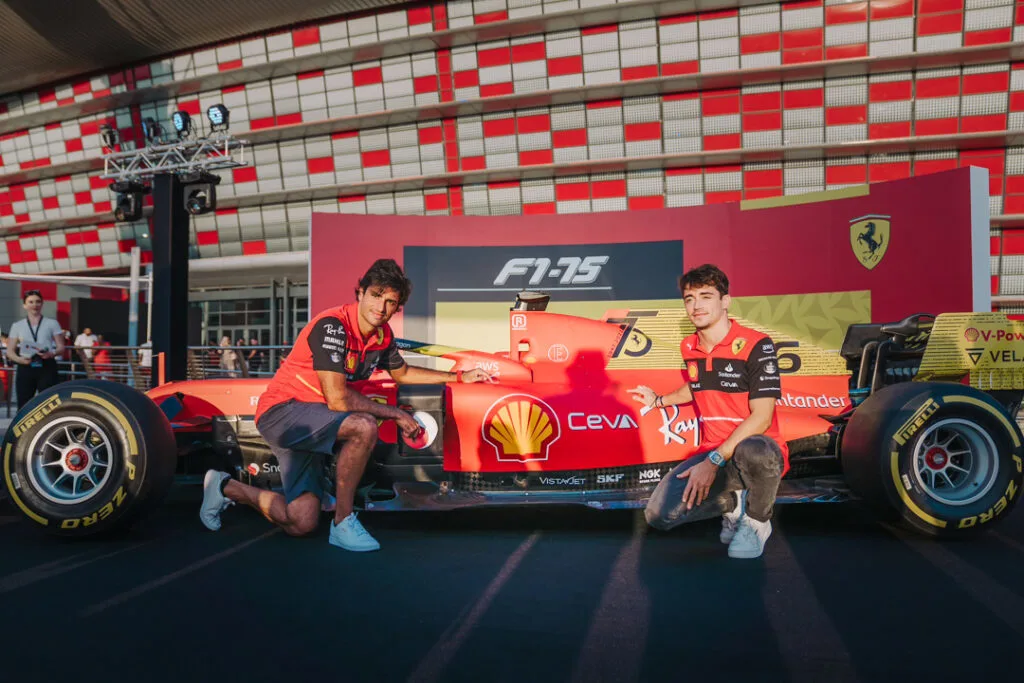 In addition to the racing action, there will be a tonne of entertaining activities.
Not to mention the beats of a live DJ, themed merchandise, chill-out sections with large LED screens, lounge area, a dedicated dancing zone, and much more!
This adrenaline-packed event comes is FREE!
22. Diwali, 12th Of November
Last year, Diwali celebrations in Abu Dhabi featured events at places like the BAPS Hindu Mandir, a Hindu temple in Dubai, Bollywood Parks, India Palace Restaurant, and more.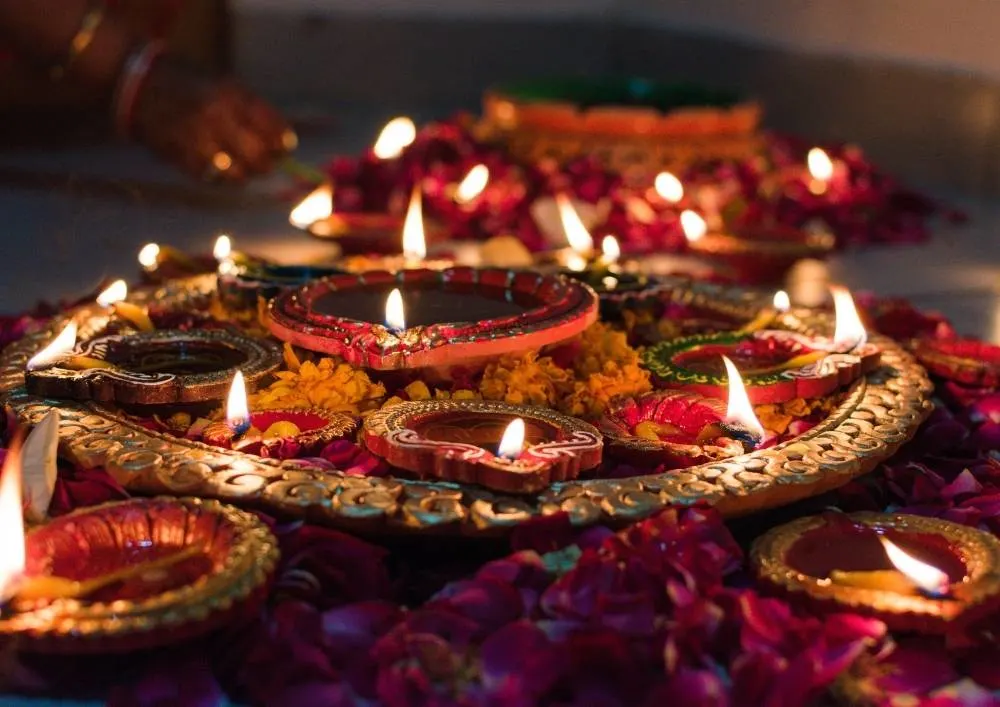 These events included cultural performances, traditional Indian cuisine, and festive decorations. While we expect similar celebrations this year, specific details are yet to be confirmed as we await more information for the upcoming Diwali festivities in Abu Dhabi.
Keep an eye on our Diwali post here.
23. Miwa Matreyek: Infinitely Yours & This World Made Itself in Abu Dhabi, 16-18th Of November
Experience a world where performance and animation blend, blurring boundaries between cinema, stage, reality and fantasy.
This World Made Itself | Infinitely Yours showcases artist Miwa Matreyek's mesmerizing shadow performances.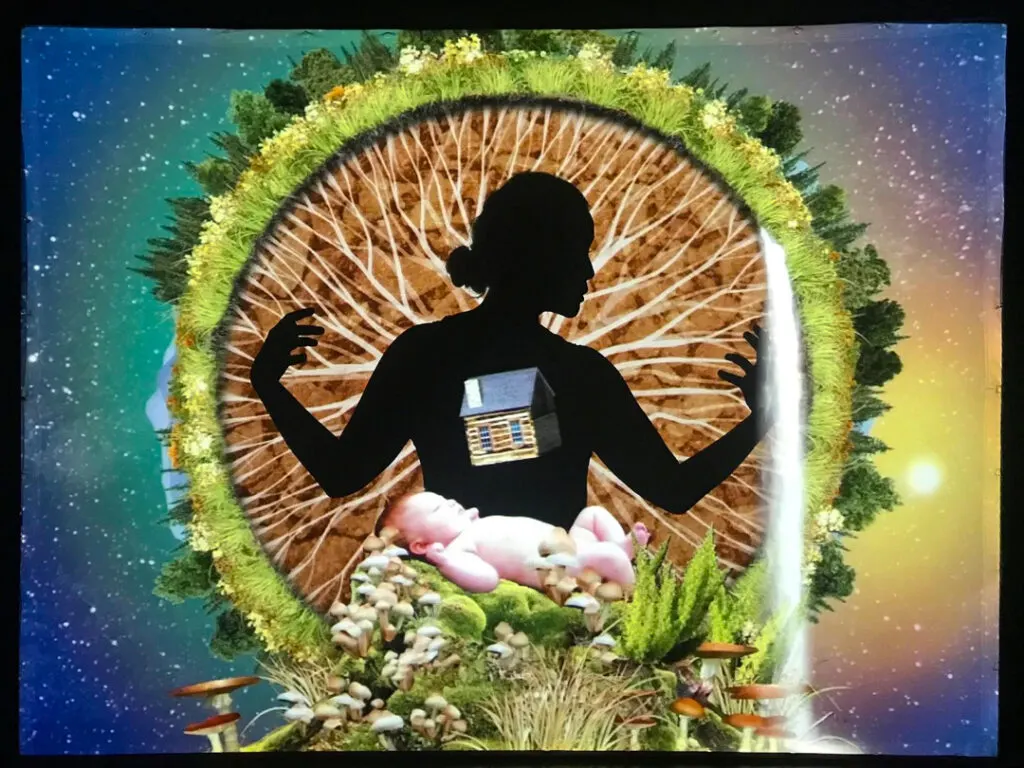 It weaves surreal narratives exploring the human-environment relationship, combining handcrafted and digital art.
The program is a journey through Earth's history, and Infinitely Yours, addressing global warming and the Anthropocene.
24. Sheikh Zayed Festival, From 17th Of November
The Sheikh Zayed Heritage Festival in Abu Dhabi is an evolving celebration of culture and tradition, spanning from November to March each year.
It has grown into one of the most significant events on the Abu Dhabi calendar, seamlessly blending technological advancements with deep-rooted culture and traditional showcases.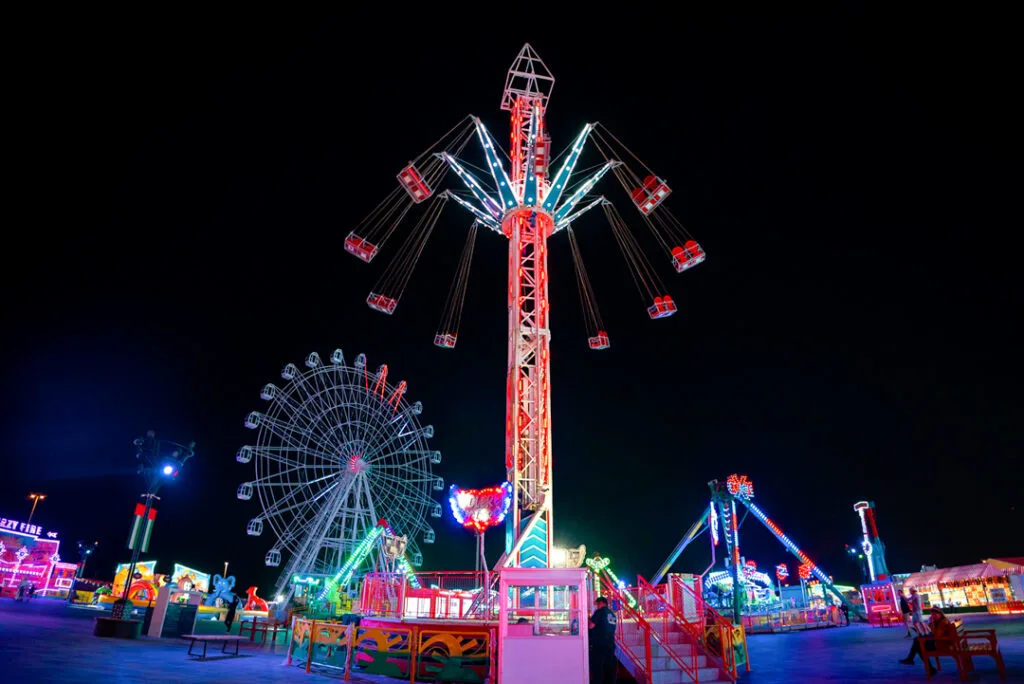 The festival showcases over 20,000 individuals participating in a multitude of activities and 750 performances across different zones.
Sheikh Zayed Festival is well-known for its iconic Emirates Fountain, light shows, international pavilions representing various countries, weekly firework displays, and fascinating drone shows.
With a nominal entry fee and extended hours on weekends and public holidays, the festival offers a unique experience in understanding the UAE's rich heritage and culture while enjoying delicious Emirati cuisine and a variety of activities for all ages.
Read more detail on Sheikh Zayed Festival here.
25. Bike Abu Dhabi Grand Fondo, 18th Of November
The Bike Abu Dhabi Gran Fondo returns with a challenging 154km race, commencing in the capital city of Abu Dhabi and concluding in Al Ain.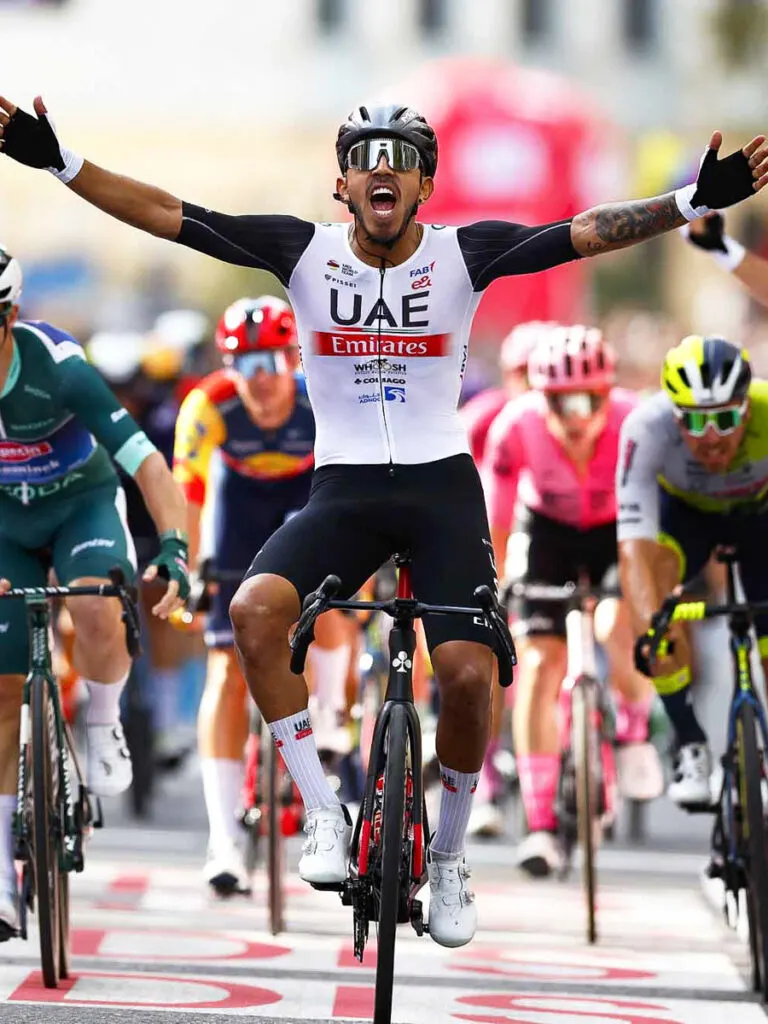 Participants have the opportunity to compete in various categories, including overall age divisions, with a total prize pool of AED 2,000,000.
The 2023 edition introduces staggered starts, with elite participants, both men and women, beginning in the first group, while others are grouped according to their average speed.
26. Arijit Singh, 18th Of November, Etihad Arena
The internationally acclaimed singer is making a return to Abu Dhabi. His soul-stirring lyrics will transport you into a world of musical brilliance.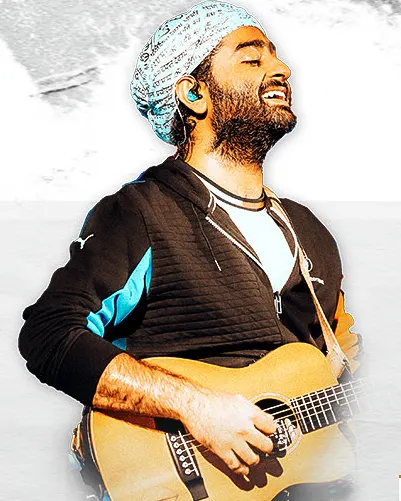 Accompanied by diverse musicians from across the globe, Arijit Singh promises an unforgettable evening at Etihad Arena.
27. Al Ain Book Festival, 19 to 25 November
Established in 2009, the Al Ain Book Festival, previously known as the Al Ain Book Fair, is a commemoration of Al Ain's rich cultural legacy and the remarkable contributions of Emirati writers, scholars, and artistic visionaries, past and present.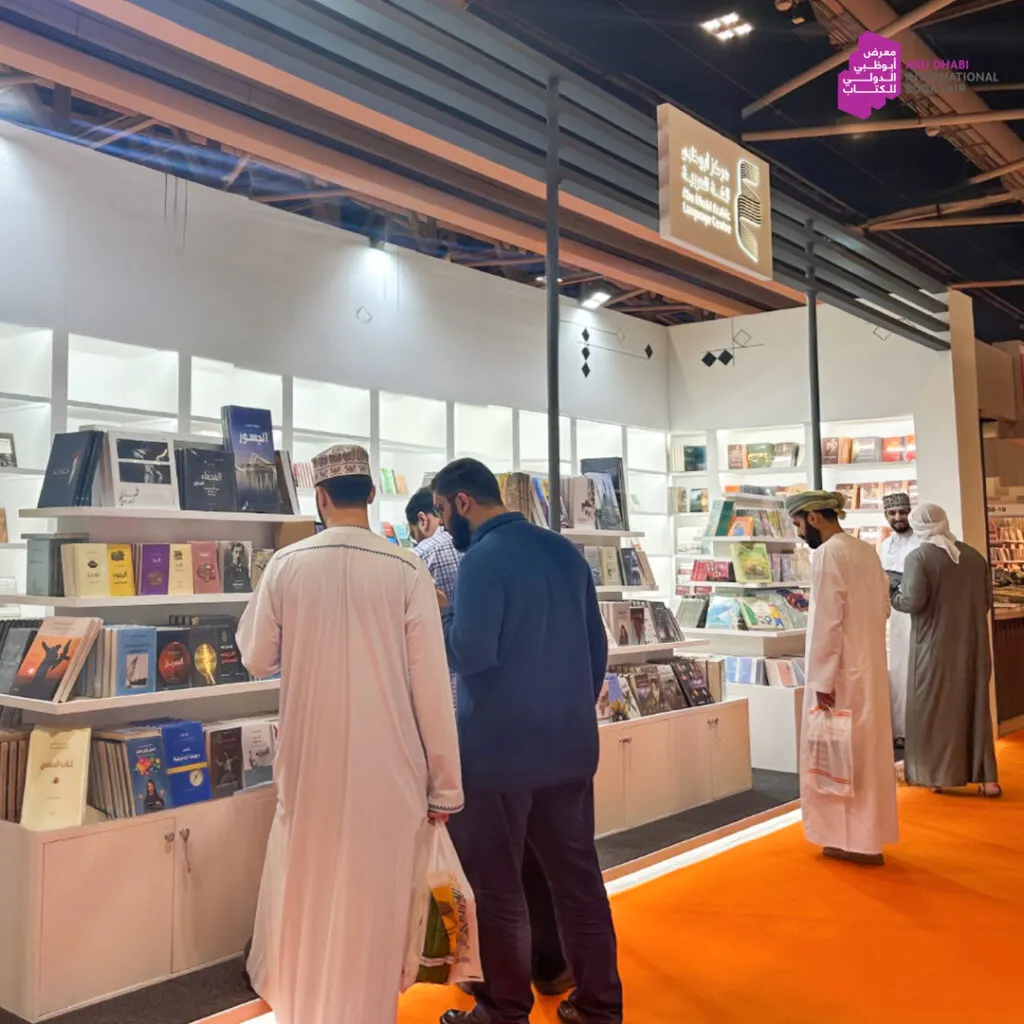 This festival curates a diverse program with the mission to nurture a culture of reading and ignite a connection with Emirati heritage, culture, and artistic expression.
Through poetry, performance, cinema, art, and music, the festival caters to a wide audience, especially the younger generation.
This cultural celebration takes place from November 19 to November 25, 2023, in Al Ain, and entry is free.
28. Thanksgiving, 23rd Of November
Thanksgiving is widely celebrated in Abu Dhabi, especially within hotels, with numerous options for brunches, dinners, and takeaway turkey meals.
Last year, several venues in Abu Dhabi celebrated Thanksgiving, including The Falcon Terrace at the Abu Dhabi Golf Club, Sahha at The Grand Hyatt, The Sportsman's Arms, The Westin Abu Dhabi and Rosewood Abu Dhabi to name a few.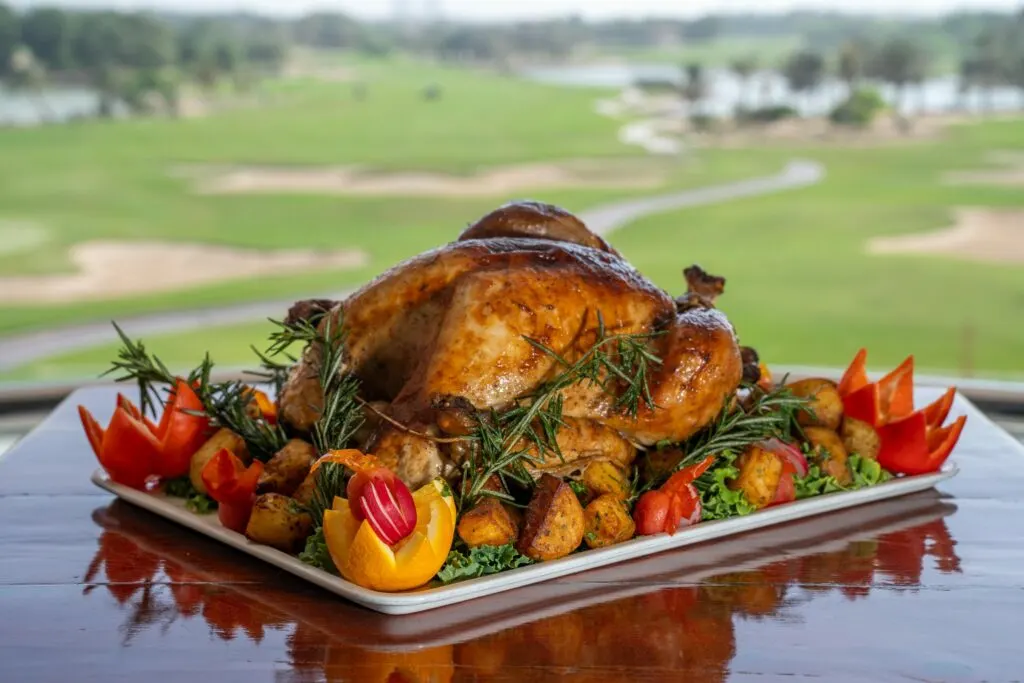 They offered a variety of Thanksgiving menus and packages, making it easy for residents and visitors to enjoy a traditional Thanksgiving feast.
Keep an eye on our Thanksgiving post which we will keep up to date as information is released.
29. Formula 1 Abu Dhabi 23-26th of November
The event of the year most certainly has to be the adrenaline-charged spectacle with a thrilling lineup of 24 races – it's the grand finale of the season, Formula 1!
Taking place in November at the renowned Yas Marina Circuit everyone in the Emirate will want to be at this event!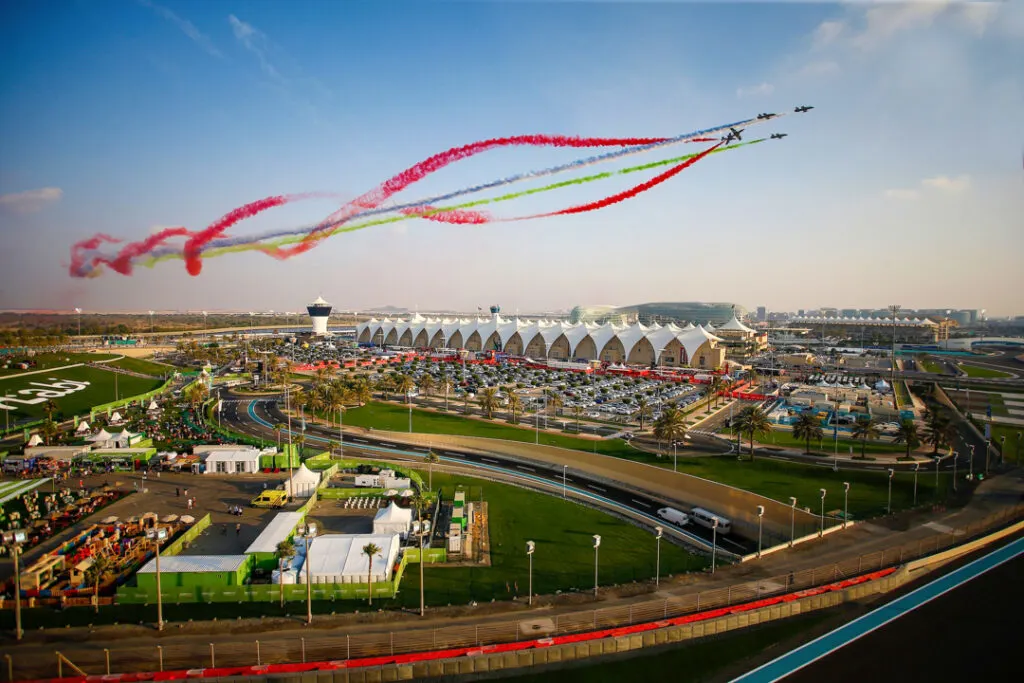 This 15th edition of the Formula 1 Etihad Airways Abu Dhabi Grand Prix is poised to exceed all expectations, promising an even grander experience than ever before.
In 2023, the Abu Dhabi Grand Prix race ticket holds even greater value, as all ticket holders gain complimentary access to one of the incredible theme parks on Yas Island.
Alongside the after-race concerts and an extensive array of off-track entertainment spread across Yas Island and Yas Marina Circuit, the 2023 AbuDhabiGP is set to be a truly exceptional event.
30. Yassalam F1 After Party Concert, Tiesto 23rd of November
Get ready for a night of electrifying music, as the legendary Tiësto, the maestro of electronic dance beats, takes the stage at the Thursday After-Race Concert.
Known for his extraordinary chart-toppers, Tiësto is primed to create a Yassalam party to remember!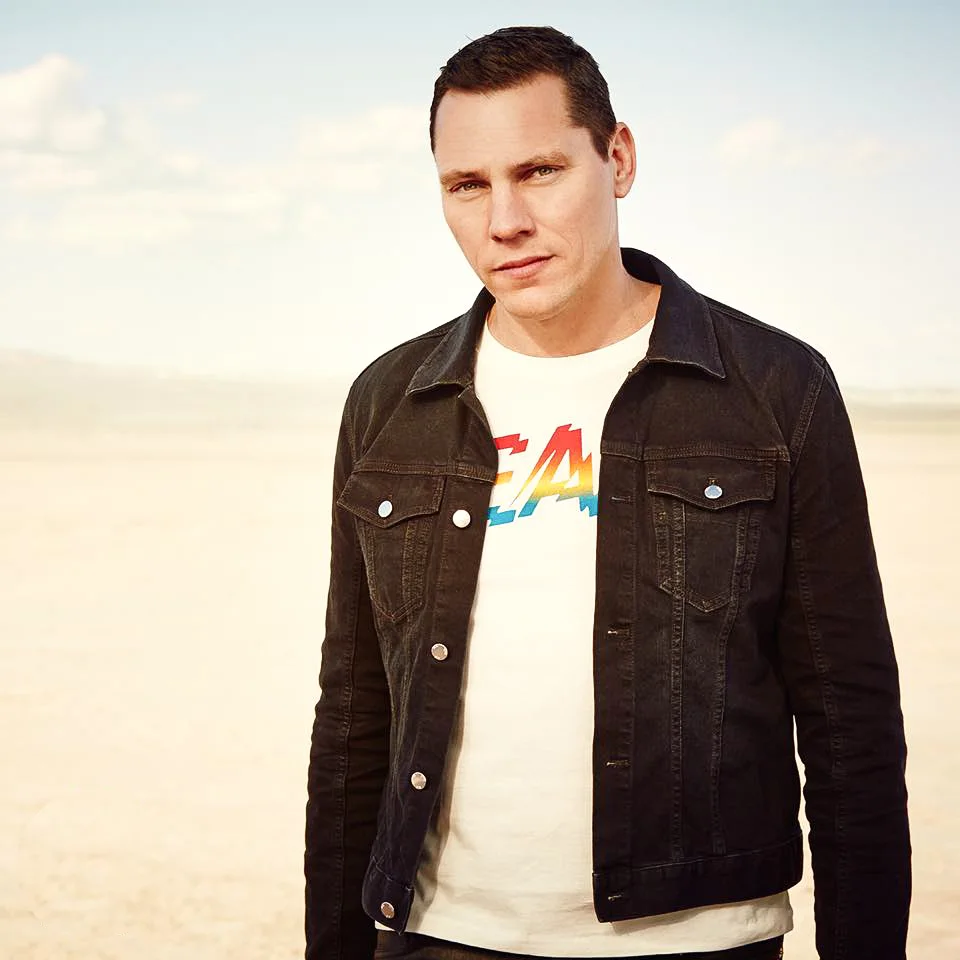 Boasting a remarkable record of 15 Platinum Certifications and a staggering 36 million albums sold, Tiesto is a legend in the world of dance music.
31. Yassalam FI After Party, Foo Fighters, 26th Of November
If Tiesto wasn't enough, the Foo Fighters, are all set to rock the Yasalam After-Race concert on Sunday night.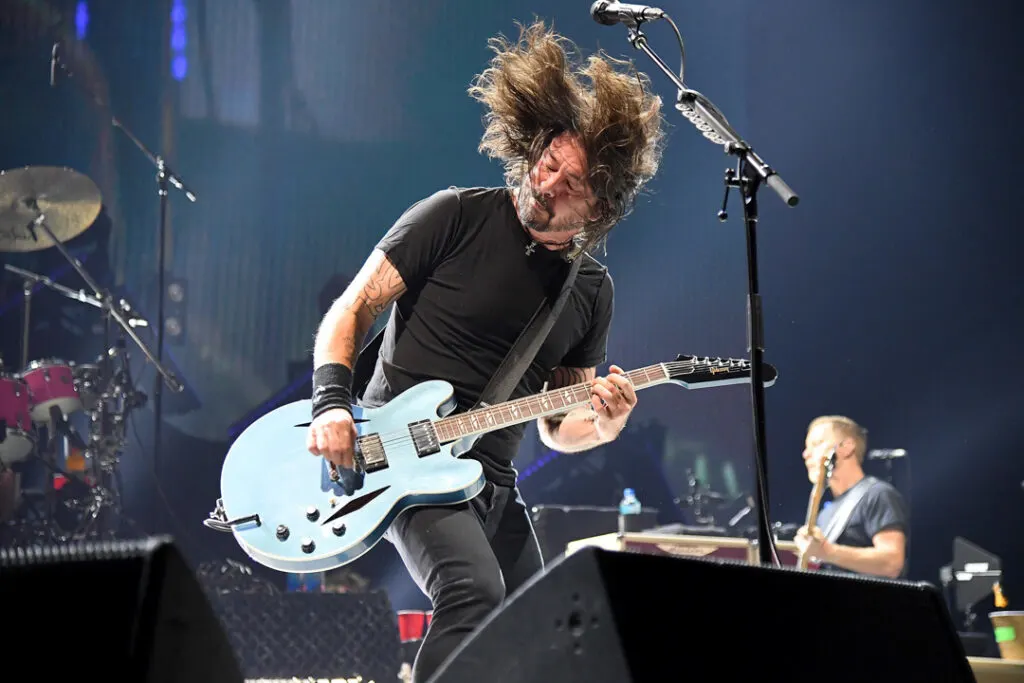 This exciting announcement is creating quite a buzz in the music world. Foo Fighters, known for their legendary live performances, are sure to bring the house down with their iconic rock and roll hits.
32. Abu Dhabi Art Festival, 22 to 26 November
Abu Dhabi's art scene comes alive under the patronage of His Highness Sheikh Khaled bin Mohamed bin Zayed Al Nahyan this November
From the 22nd to the 26th, this art fair combines local and international expressions, going beyond a typical fair.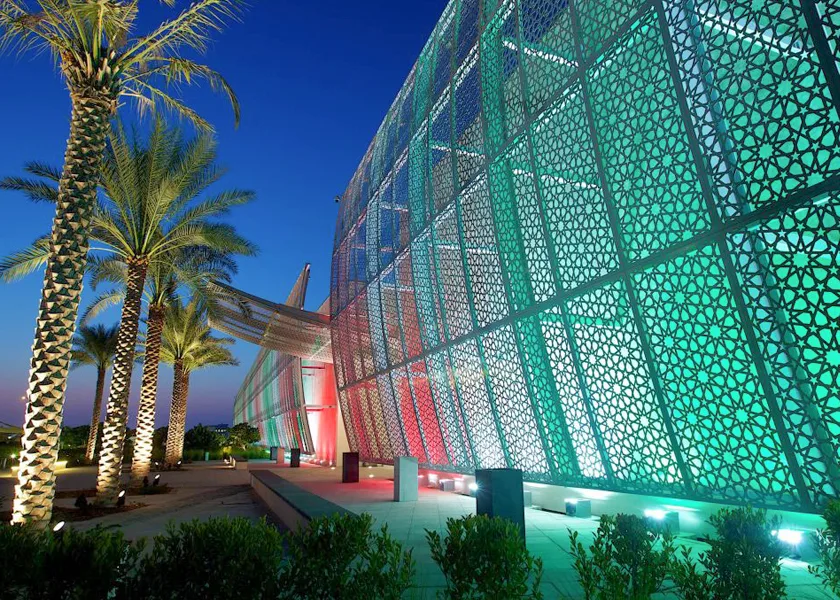 It's an opportunity to immerse in Abu Dhabi's artistic culture, a visual journey igniting imagination and emotion.
Date & Location: November 22-26, 2023, at Manarat Al Saadiyat.
33. Abu Dhabi Date Palm Exhibition 27-29th November
The Emirate is set to host the 9th edition of the Abu Dhabi Date Palm Exhibition (ADDPE) from November 27 to 29, 2023, at the Abu Dhabi National Exhibition Centre (ADNEC).
This unique B2B event focuses on the world of date palm fruit and provides a global platform for exhibitors to showcase their products.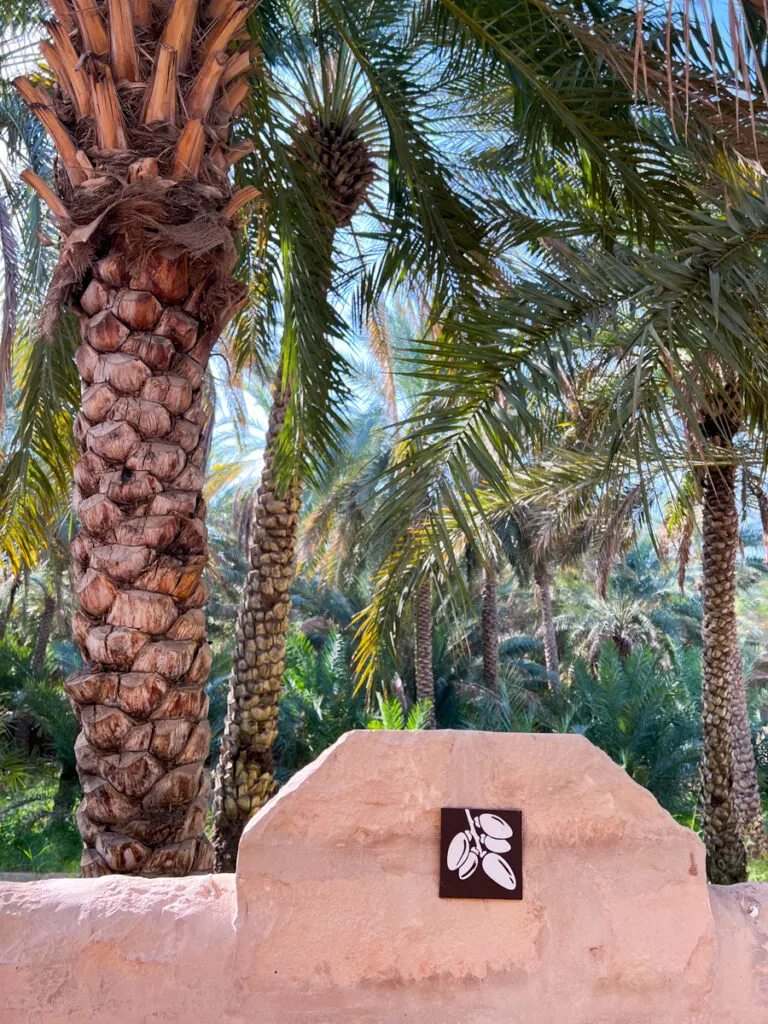 This year, ADDPE is co-located with the Abu Dhabi International Food Exhibition (ADIFE) providing the perfect opportunity to attend both events.
For those looking to discover the date palm fruit trade and explore the dynamic food industry, the Abu Dhabi Date Palm Exhibition is a must-visit in November. Not least, to sample some of the best dates in the world!
Disclaimer: This post about whats on in Abu Dhabi in November contains affiliate links. By using them, it will not cost you any extra. We receive a small commission to keep us writing.