The hot desert summer is almost behind us, and many residents are returning to the Emirate after a well-deserved break. Schools are back, and there are many events and things to do in Abu Dhabi in September this year.
We've been doing lots of research to find all the best special offers, events & things to do so you don't have to! From brunches to concerts and exhibitions to incredible offers, here is a rundown of Abu Dhabi this September!
If you are a tourist interested in the weather in Abu Dhabi in September, read this post.
Abu Dhabi September Events & Special Offers
1. Conrad Etihad Tower Events
VaKaVa Saturday Brunch
Kick-off September in style at the Latino-themed VaKaVa Saturday brunch within Conrad Etihad Tower.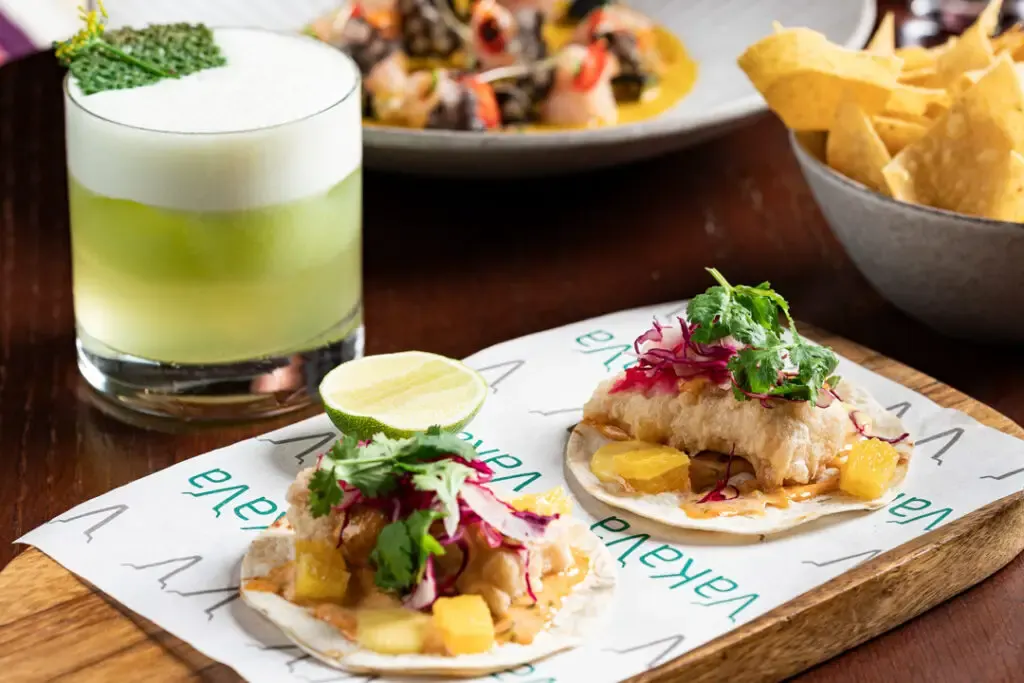 This exclusive brunch is an adult-only affair featuring tribal beats, expertly crafted dishes and unique artistic concoctions.
VaKaVa brunch runs from 2 PM until 7 PM every Saturday, serving up delectable Peruvian bites, free-flowing premium hops, grapes and selected cocktails. Not to mention the handcrafted South American sweets.
Packages start at 295 AED for soft drinks and 495 AED for house beverages.
The Gatsby Brunch, Ray's Bar
If you love the 1920s era, The Gatsby Brunch at Ray's Bar on a Friday is the place to be!
Think sophisticated glitz and glamour on the 62nd floor of Conrad Etihad Tower in the golden era! Guests are encouraged to wear their best 1920s-inspired attire to soak up the nostalgia.
It is one of the most fun nights in the city on a Friday, featuring delicious dishes and free-flowing classic cocktails, grapes and bubbly. Everyone will be on their feet dancing into the evening with live music and, of course, a glitter bar!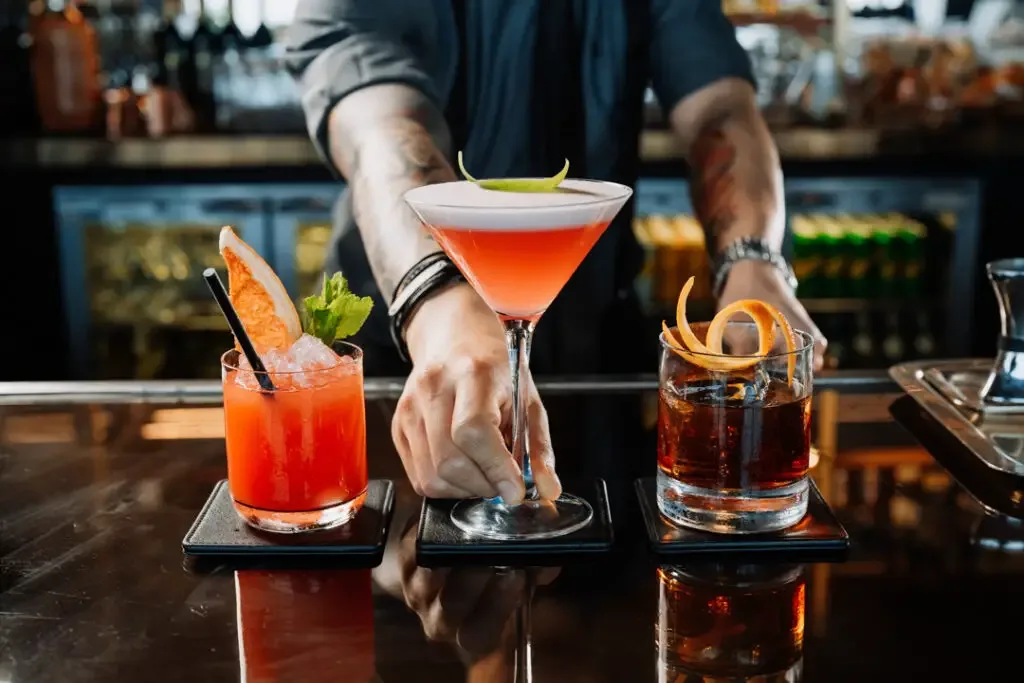 The Gatsby Evening Brunch at Ray's Bar is available every Friday from 8 PM to 11 PM.
Packages start from AED 299 for cocktails and house beverages or AED 399 for cocktails, house beverages, and prosecco.
Read more about this month's events at Conrad Etihad Towers here.
2. Cyan Brasserie, Andaz Capital Gate
The iconic landmark of Abu Dhabi has a few fantastic events and happenings this month. First up is the Friday night 'Bubble Drunch at Cyan Brasserie'. The fantastic Franco-Arab-inspired restaurant is on the 18th floor, providing magnificent views of the Emirate.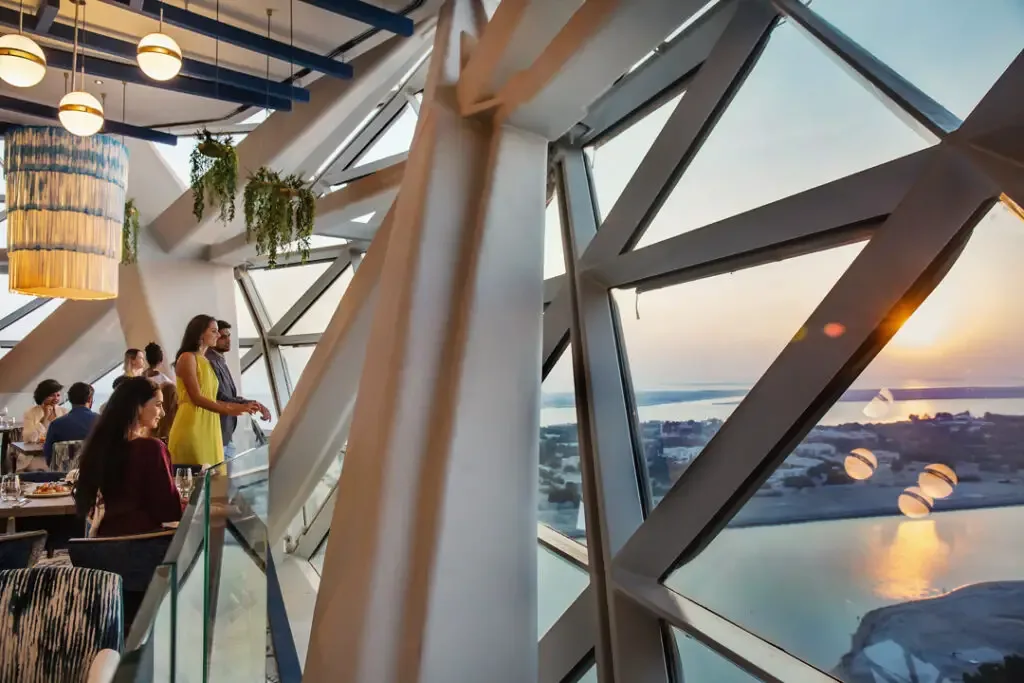 The Bubble Drunch event will run from daytime into the evening and feature indulgent dishes such as lobster, freshly shucked oysters, artisan Seabass en Papillote, and Veal and foie Gras Pithivier.
Live raclette and crepe stations will also serve delicious dishes that pair perfectly with the finest champagne and sparkling wines.
Being Friday evening, 'Bubble Drunch' will also feature live music and entertainment to ring in the weekend!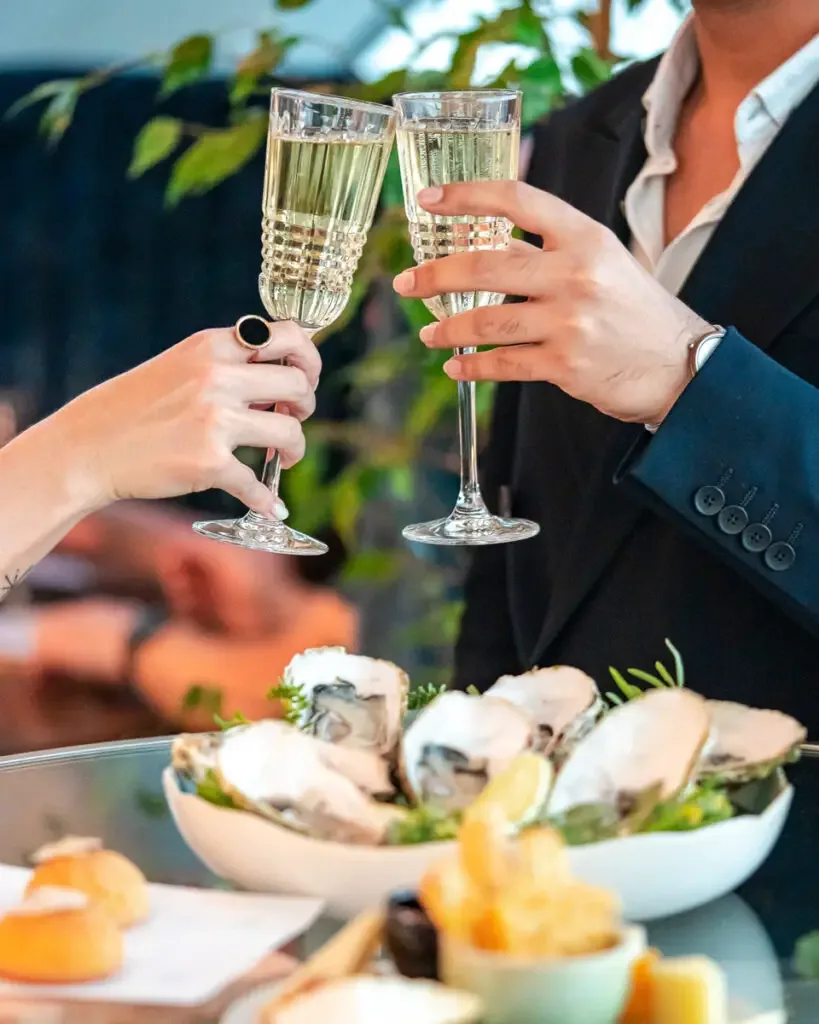 This event will occur between 630 PM and 9 PM on Friday, starting from the 15th of September. Prices range from 200 AED to 350 AED with non-alcoholic, house beverages and champagne add-ons.
Find out more about Bubbly Drunch here.
S'hefs Table
Another fantastic event at Andaz Capital Gate is S'hefs Table at Cyan Brasserie, which takes fine dining to the next level.
The gastronomic journey features a delicate 7-course tasting menu with flavours from across Asia. This exclusive event will be limited to 12 guests to ensure a unique experience.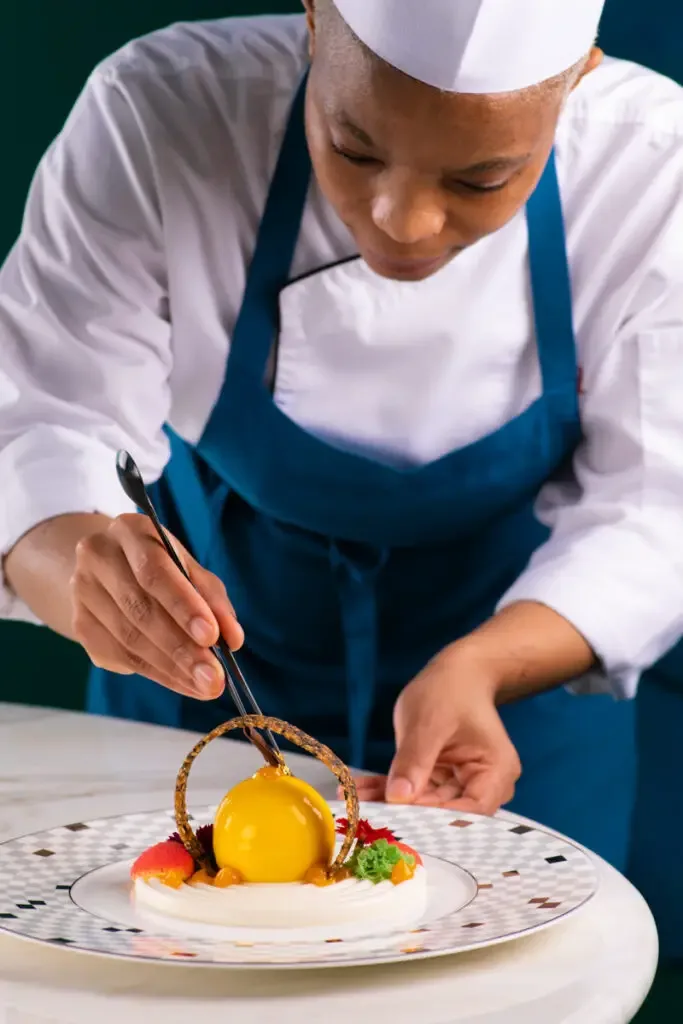 Cyan Brasserie's female chefs will prepare an incredible menu featuring exotic, freshly sourced ingredients prepared and paired to perfection.
From the amuse-bouche to the appetizing soup until the globally inspired dessert paired with three glasses of sparkling, it will be a culinary experience to remember.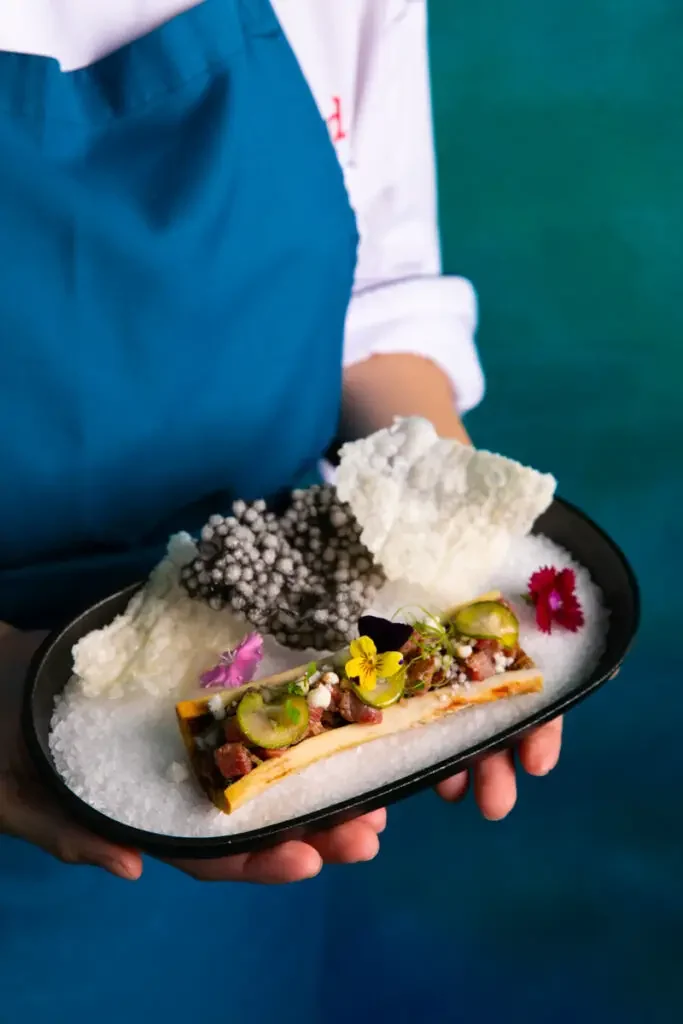 S'hefs Table will take place on the 21st of September between 630 and 930 pm for 555 AED pp.
Find out more about S'hefs table here.
For reservations or inquiries at Cyan Brasserie, contact the team at +971 56 544 8158.
Discover more events at Andaz Capital Centre here.
3. Welcome Back Cafe Del Mar
Cafe Del Mar welcomes residents and tourists back to the city after a scorching summer. Let's face it, though, it's still pretty hot in September, so what better to do than stay cool whilst socialising this month?
Enjoy the refreshing, excellent pool at an unlimited brunch with bevvies each Saturday and Sunday throughout September.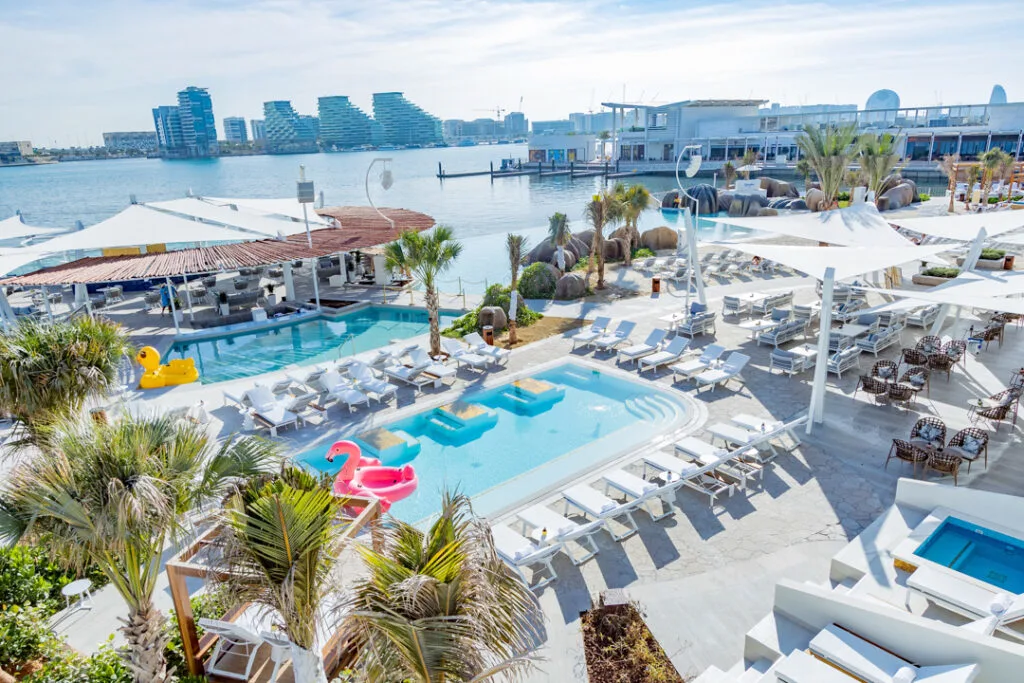 There will be a sizzling live BBQ with an endless flow of beverages between 1 and 4 PM on these days. It's set to be a blast, with a line of different DJs setting the tone each weekend!
Book Welcome Back September Unlimited Brunch here or call +971504022283
4. Siddharta Lounge Sushi Social
Every Wednesday throughout September in Abu Dhabi, Siddharta Lounge by Buddha Bar will be holding an unlimited sushi night for just 99AED!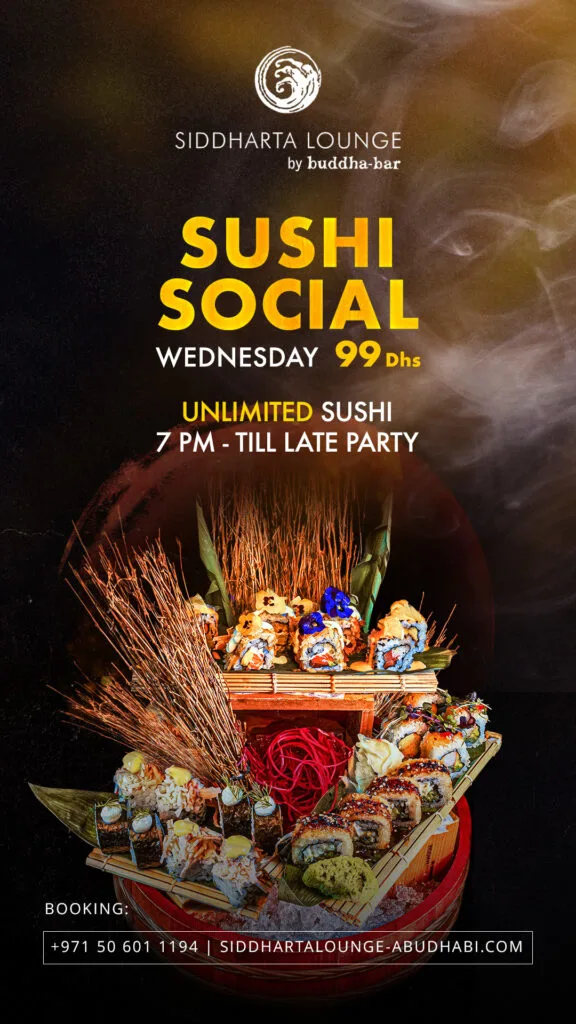 Yes, you heard that proper, unlimited sushi! Enjoy the delicious Japanese favourite whilst being entertained with live music in keeping with the vibes of the ambience of Siddharta. Enjoy a sunset with a stunning view over the Arabian Gulf!
This incredible offers starts at
Book a table here or call +971506011194
5. Family Style Brunch At Saadiyat Beach Club
When it comes to brunches and eating out, families have not been forgotten this September. Saadiyat Beach Club will host a family-style brunch every Saturday afternoon from 1 to 4 PM in Safina Restaurant.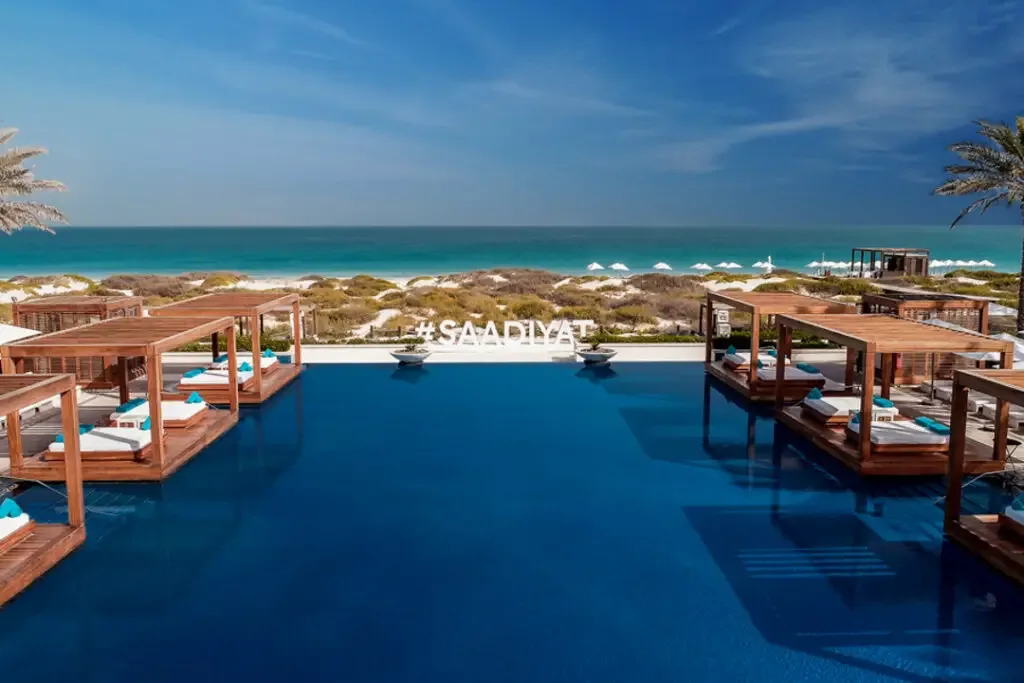 This brunch is table service, which always makes it much easier for families. Expect a delectable spread of gourmet dishes.
Packages start at 299 AED for soft drinks, 399 AED for the house package and 499 AED for the premium package.
Read more about Saadiyat Beach Club this month.
6. Candlelit Concert, Anantara Eastern Mangroves
The globally acclaimed Candlelight Concerts series debuts Abu Dhabi, offering live classical renditions under candlelight's enchantment.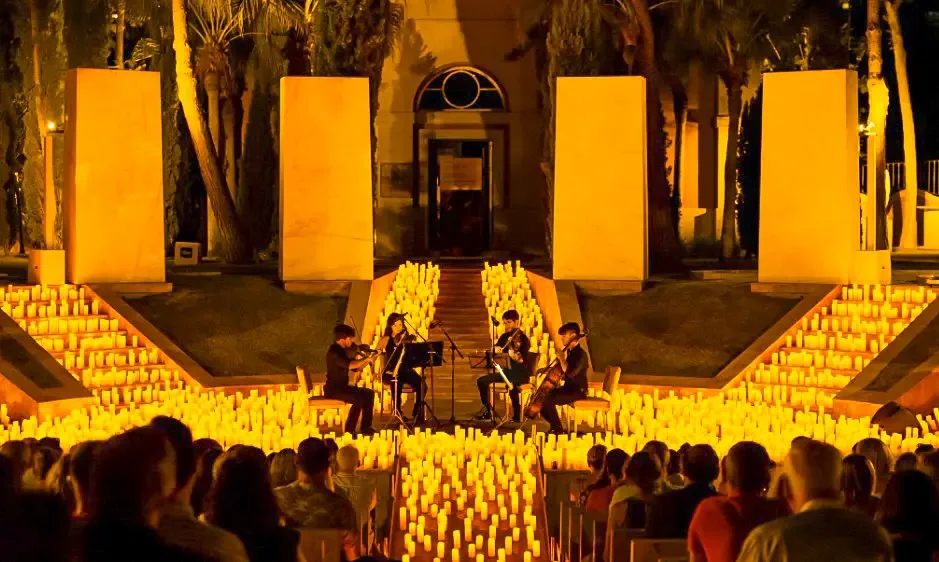 This month, there will be three different dates, on the 15th, 16th and 24th of September, with tributes to Coldplay, Beethoven and Taylor Swift, respectively. All shows last 65 minutes and promise an immersive experience.
Tickets for the shows, starting at Dhs 150, are available for Ludovico Einaudi and Coldplay tributes.
7. Yas Gaming Festival
Au Dhabi is fast becoming a hot spot for gamers, especially after Pixoul opened up a few months back.
Until the 12th of September 2023, Yas Mall will be hosting the Yas Gaming Festival. It will run over two weeks, featuring retro games and, of course, cutting-edge virtual reality!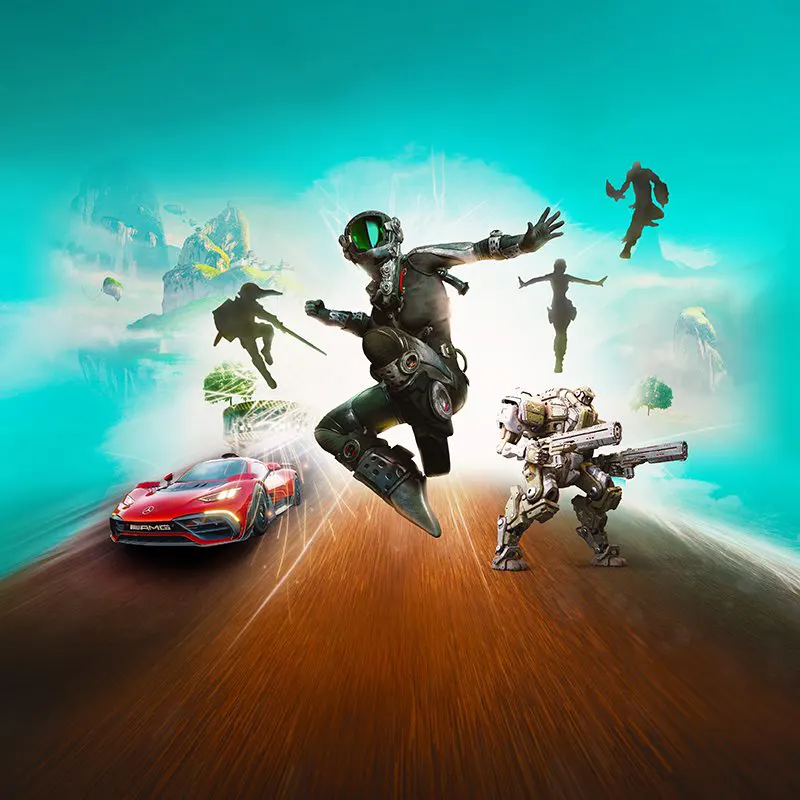 There will be dedicated Playstation 5, Xbox One and Nintendo Switch stations, a free event! Would it even be Yas if it didn't feature something Formula 1 related? Yup, of course, it will include a Formula 1 station!
This event will run from 10 AM until 10 PM daily. We advise visiting earlier in the day to avoid the crowds.
8. Kids Choice Awards, Etihad Arena
The highly anticipated Nickelodeon Kids' Choice Awards Abu Dhabi 2023 will take place on the 16th of September from 1500hrs.
The event will feature beloved stars from various fields, including Elyanna, Bader Al-Shuaibi, and Issam Alnajjar. Not to mention thrilling performances and endless entertainment crafted for Nickelodeon fans worldwide.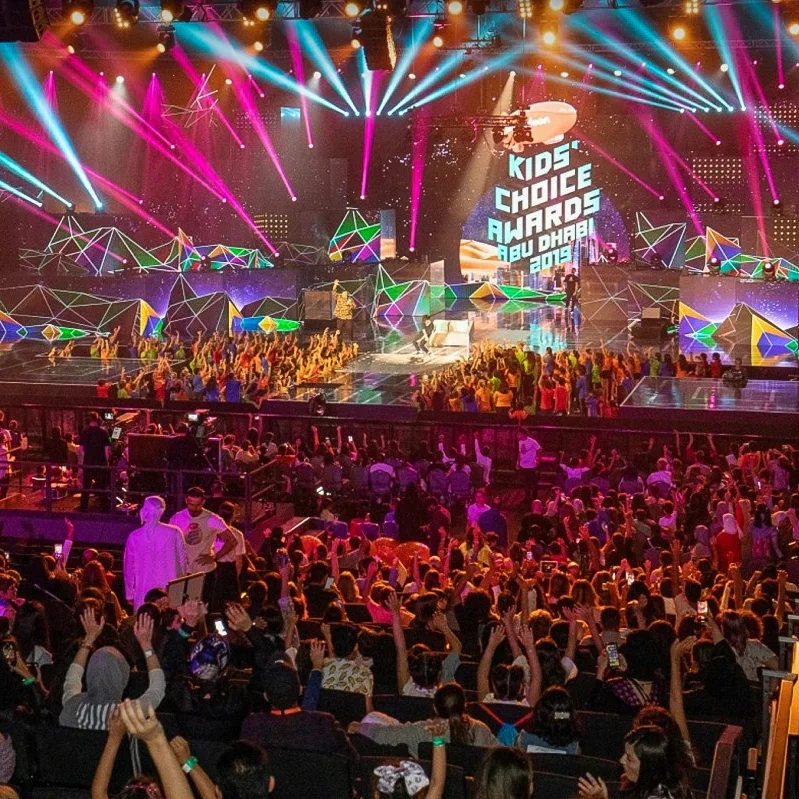 Late arrivals after 15:30 (UAE) may not be admitted. Families of 4 get a 15% discount; families of 5 or more enjoy a 20% discount.
Get tickets to the Nickelodeon Kids Choice Awards here.
9. Paw Patrol, Al Bawadi Mall, Al Ain
Until the 3rd of September, only Paw Patrol and his friends Chase, Marshall, Rubble, Sky and Ryder will be visiting Al Ain's Al Bawadi Mall. The event will run from 430 PM until 10 PM. It's a free event!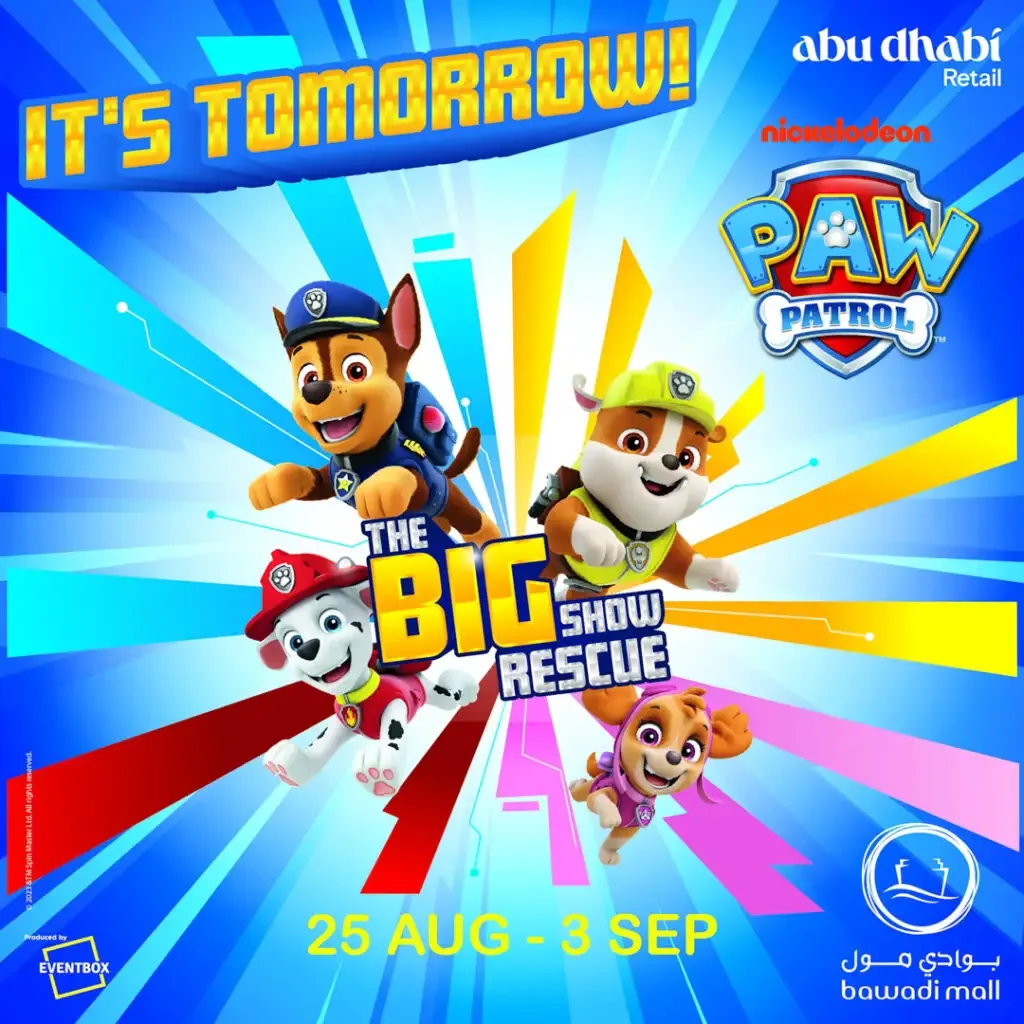 10. NOWISWHENWEARE, The Arts Centre, NYU
The Arts Center at NYU is holding a unique immersive experience until the 10th of September only.
This unique immersive experience has responsive lights and speakers at (the stars). The interactive installation features 5,000 lights and a 496-channel sound system, guiding each visitor on a personalized journey.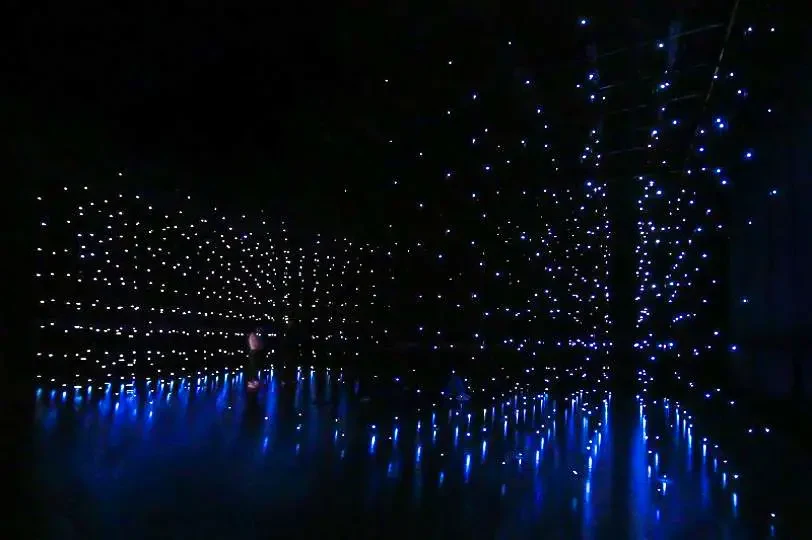 Explore your connection to the universe and those before us. Choose between Open Universe for self-guided exploration or a Guided Experience for a 45-minute reflective session with up to 8 participants.
This event is considered suitable for ages 12+.
Book tickets to NOWISWHENWEARE here.
11. Rising Stars Arabia, Mubadala Arena
Rising Stars Arabia (RSA), the UAE and MENA region's pioneering fighting series, presents a significant event on September 9th at Abu Dhabi's Mubadala Arena.
The debut event highlights Moussa Gholam and Matias Carlos Adrian Rueda. UAE's Sultan Al Nuaimi faces Tanzania's Jemsi Kibazange.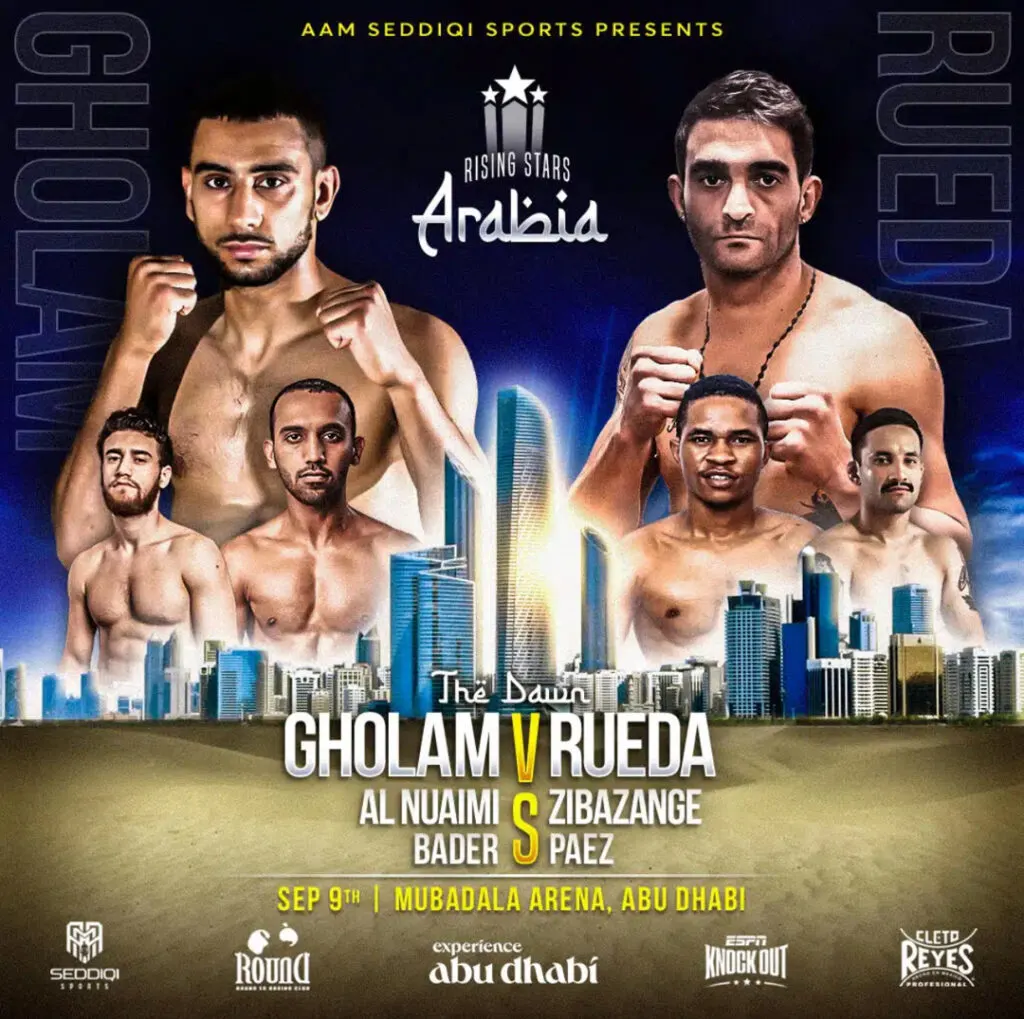 Expect Jordan's Bader Samreen, Mexican Jose Gonzales, Olympian boxers, and more. Doors open at 6:00 PM, matches begin at 6:30 PM All tickets grant access to designated floor-level seating. All ages are welcome. No alcohol is permitted.