Across Abu Dhabi in October, there are many exciting events as the city enters the cooler period.
From fantastic brunches to Halloween celebrations, which Abu Dhabi does in style, lots is going on!
Not to mention boat races, incredible performances on the ice at Etihad Arena and plenty of sporting events, October is set to be a busy month.
It's a great time to hit the beach and head outdoors again after the hot summer months. We have some info on Umm Al Emarat Park market reopening, so make sure to read to the end!!
Check out this post about the weather in Abu Dhabi in October if you are a tourist and wondering what to expect.
Albeit a Saturday, the 8th of October is a public holiday to mark the Prophet's Birthday.
Things To Do In Abu Dhabi In October
1. Conrad Etihad Towers
Exceptional Chef Series, Conrad
The Exceptional Chef Series is an event across the Emirate (more about that in a moment).
Conrad is taking part in this event and is proud to host guests and take them on a gastronomic adventure guided by the culinary talents of Kim Alter and José Pizarro.
Experience exceptional cuisine as Michelin Star chef Kim Alter and renowned Spanish culinary innovator José Pizarro take centre stage.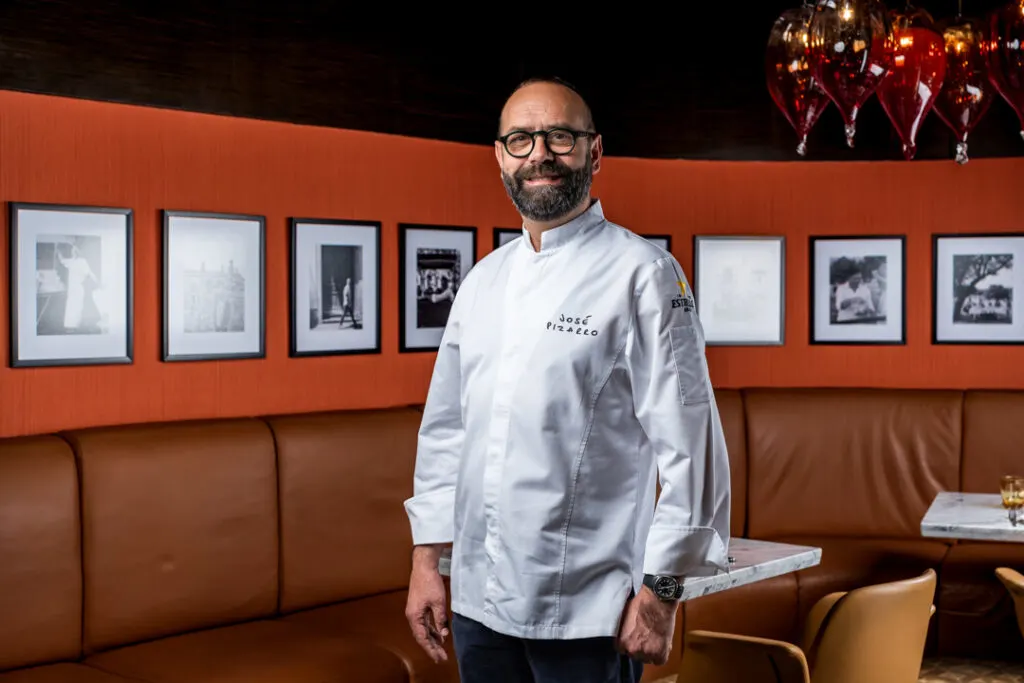 Kim Alter, known for her creative cuisine at Nightbird and Linden Room in San Francisco, offers a unique blend of Californian flair and inventive twists on familiar dishes for a delightful dining experience.
José Pizarro, often hailed as a leader in Spanish cooking, brings his culinary expertise to the UAE, promising an evening filled with innovative interpretations of traditional Spanish dishes inspired by cherished family recipes.
Date: Saturday 14th October at José by Pizarro
Time: 8 pm
Pricing: AED 450 per person set menu
Add on wine pairing for AED 180 per person
Conrad Culinary Month
Exceptional Chef is not the only culinary experience in October at Conrad. There will also be "Conrad Culinary Month," a showcase of the city's finest restaurants.
Each award-winning restaurant has crafted its exclusive three-course set menu, priced at just AED 250 per person.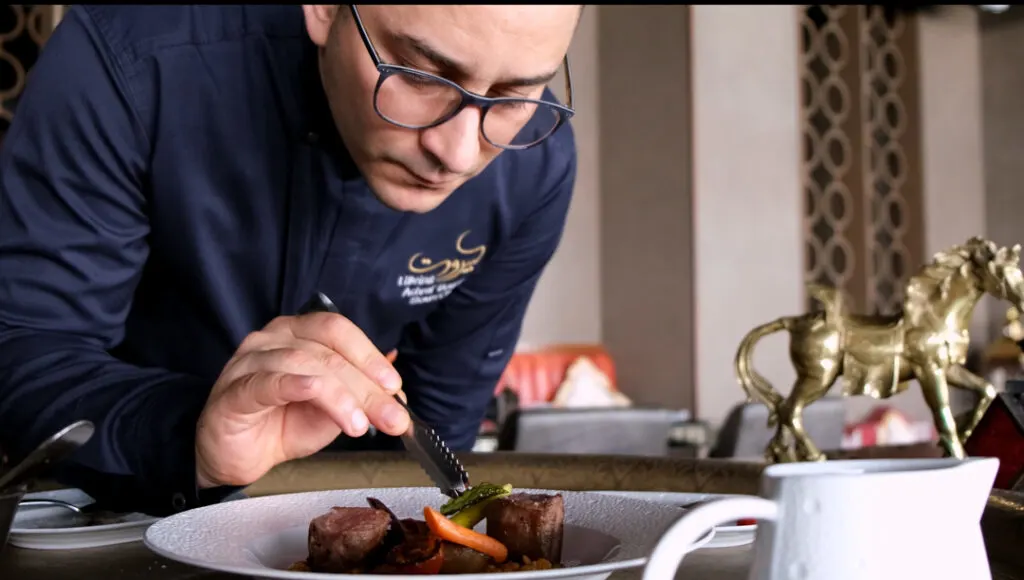 This culinary celebration invites diners to indulge in diverse dishes with incredible flavours and aromas of Jose by Pizarro, Li Beirut, Nahaam, Ray's Grill, Sole, and VaKaVa.
From succulent Arabic-style grilled lamb to Spanish Tapas, flavorful South American delicacies, traditional Italian favourites, and more.
Conrad Culinary Month offers an opportunity to savour signature dishes from some of Abu Dhabi's most exceptional restaurants and the region's top culinary talents.
Check out the full list of Conrad Abu Dhabi Etihad Tower events and offers here.
2. Andaz
Bubbly Drunch at Cyan Brasserie & Terrace
Friday night, 'Bubble Drunch at Cyan Brasserie' is set inside the fantastic Franco-Arab-inspired restaurant. Situated on the 18th floor, it offers magnificent views of the Emirate.
The 'Bubble Drunch' event will run from daytime into the evening and feature indulgent dishes such as lobster, freshly shucked oysters, artisan sea bass en papillote, and veal & foie gras pithiviers.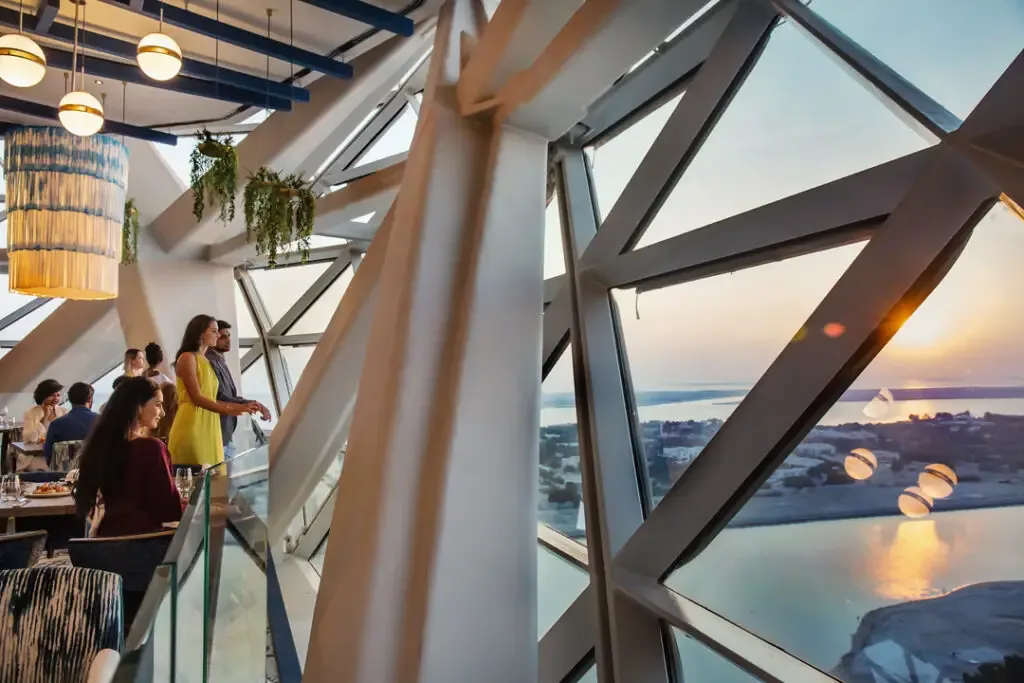 Live raclette and crepe stations will also serve delicious dishes that pair perfectly with the finest champagne and sparkling wines.
This evening brunch in Abu Dhabi in October will also feature live music and entertainment to ring in the weekend!
Brunch will occur between 630 pm and 9 pm on Fridays throughout October.
Prices range from 225 AED to 395 AED with non-alcoholic, house beverages and champagne add-ons.
Book a table for Friday evening brunch here.
Andaz Aqua Affair at Pool Deck
Andaz Aqua Affair returns to make a splash at the highest pool in Abu Dhabi, located on the 19th floor of the iconic leaning tower in the city's heart.
Perched 100 meters above ground level, this outdoor pool deck offers unrivalled panoramic views of the city and the Gulf.
Indulge in unlimited bites and beverages as you bask in the sunset and elevate your spirits.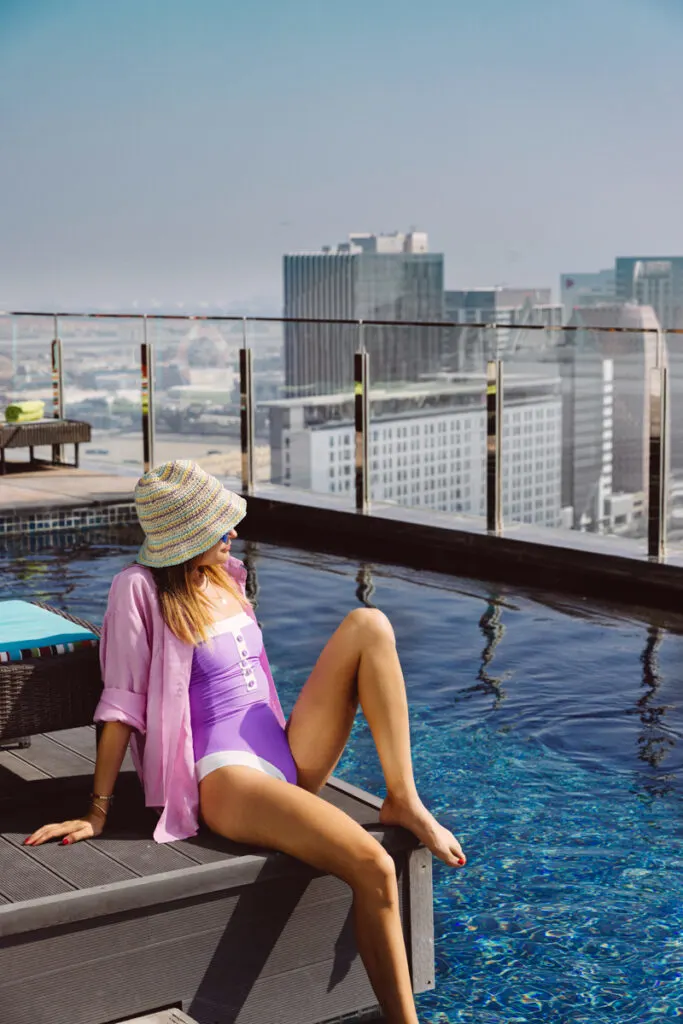 Prepare to don your swimsuits and dive into the fun as resident DJ will provide the tunes by the pool. There's even an exclusive beverage station to keep you in the groove as you enjoy a refreshing dip to beat the heat!
Guests can avail of a 25 % exclusive discount on a bottle of sparkling if they wish to up that sips and dips game.
Date: 14th October, Saturday
Time: 12 to 4 pm
Pricing: AED 199 for non-alcoholic, AED 299 for House beverages, 30% off on sparkling bottle
Call: +971 50 765 6435 to book
Check out the full list of Andaz Capital Gate events and offers here.
3. Park Rotana
Bonding Over Burgundy At Teatro's
Experience the flavours of Burgundy this October with Chef Antonio and his team. They have prepared a special à la carte menu featuring authentic French dishes.
Enjoy classics like Coq Au Vin, a Burgundy Cheese Platter, and the timeless Beef Bourguignon, all complemented by a carefully curated wine selection.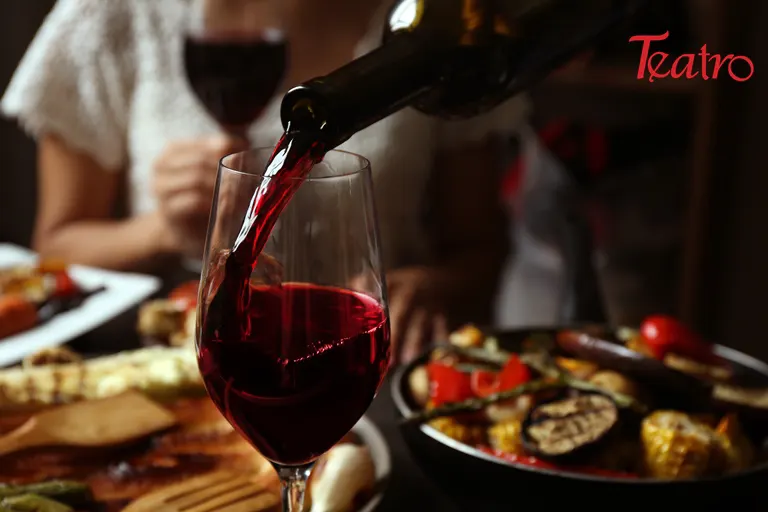 Head to Teatro at Park Rotana Abu Dhabi for this offer. It's available daily from 6 PM onwards, valid throughout October. For reservations or inquiries, contact Teatro at +97126573317
Coopers Halloween Party
Halloween is always fun in Abu Dhabi with brunches, parties and celebrations. Coopers in Park Rotana is holding its Halloween celebration on the 27th Of October from 8 pm onwards.
The evening is set to be filled with live entertainment and some fantastic offers. Not to mention, Coopers have concocted specially themed Halloween cocktails available for just AED 35 each.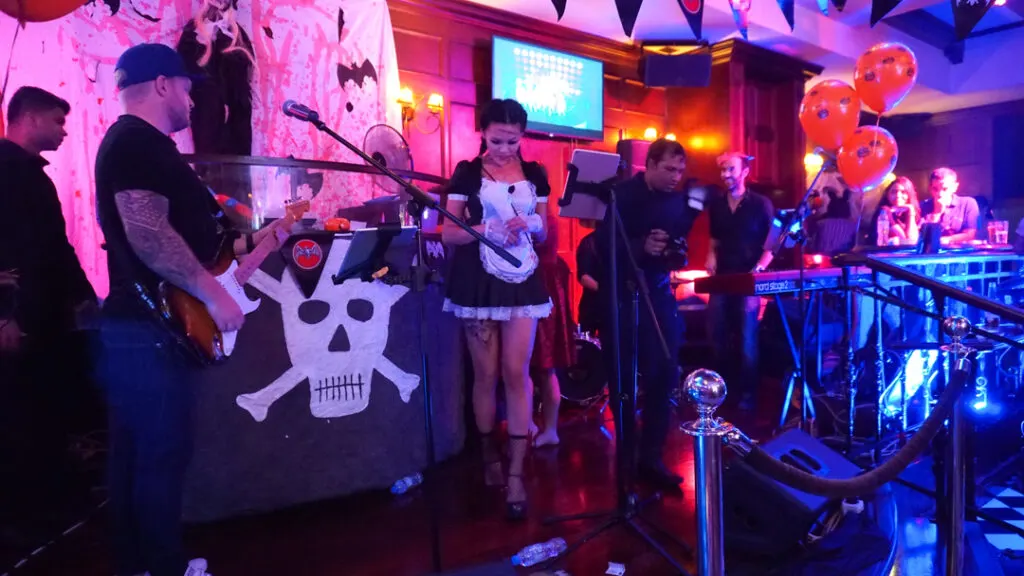 Make sure to attend dressed in your spookiest costume for a FREE drink to keep the spooky spirits high. Plus, there's a special grand prize for the night's best-dressed guest.
For additional details or reservations, please call Cooper's +9712657 3325.
Check out the full list of Park Rotana events and offers.
4. Cafe Del Mar
NBA Official After Party

Lloyd Banks will headline the NBA Abu Dhabi Games After Party at Café del Mar on October t6h, 2023, starting at 11 PM.
Following the thrilling NBA event, the official after-party will keep the excitement alive with Lloyd Banks delivering a sensational performance.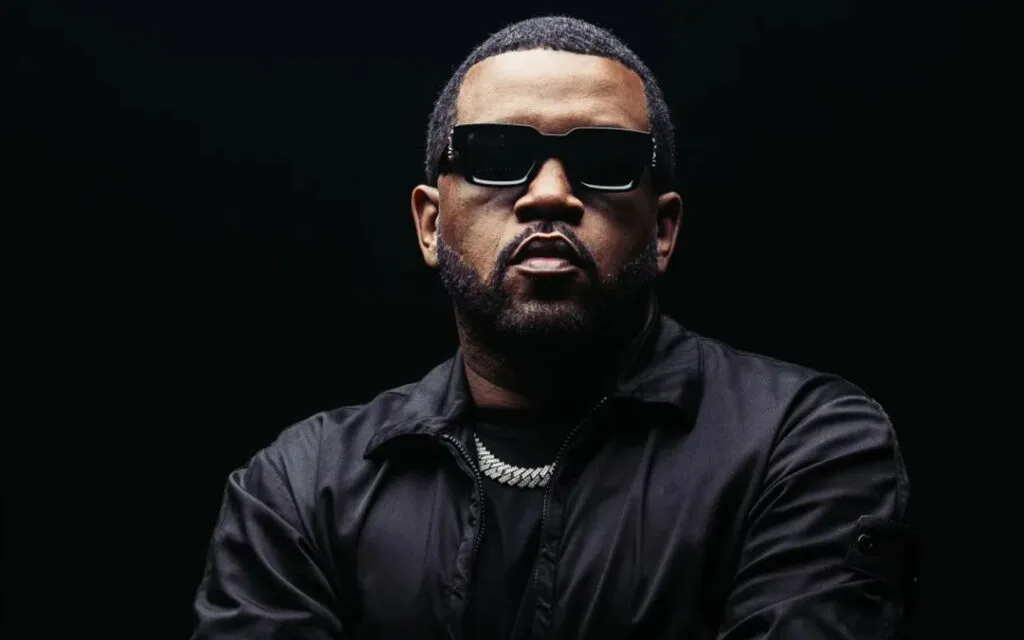 Lloyd Banks is a renowned artist known for his electrifying mixes and worldwide acclaim. The star-studded NBA After Party will feature appearances by NBA players, celebrities, and influencers, making it the perfect opportunity to celebrate the evening's NBA action.
UFC Abu Dhabi Showdown Week
Get set for a week of music, live entertainment, poolside brunch, and UFC excitement at Cafe Del Mat! From top DJs to UFC fighter meetups, this week guarantees non-stop fun.
On October 19th, 2023, DJ CAIIRO will ignite Abu Dhabi with captivating beats, offering a musical paradise.
The excitement continues on October 20th, 2023, as DJ ENOO NAPA takes the stage at the UFC Pre-Party. Known for his exceptional talent and energy, he'll kick off an epic pre-fight gathering. Prepare to dance the night away.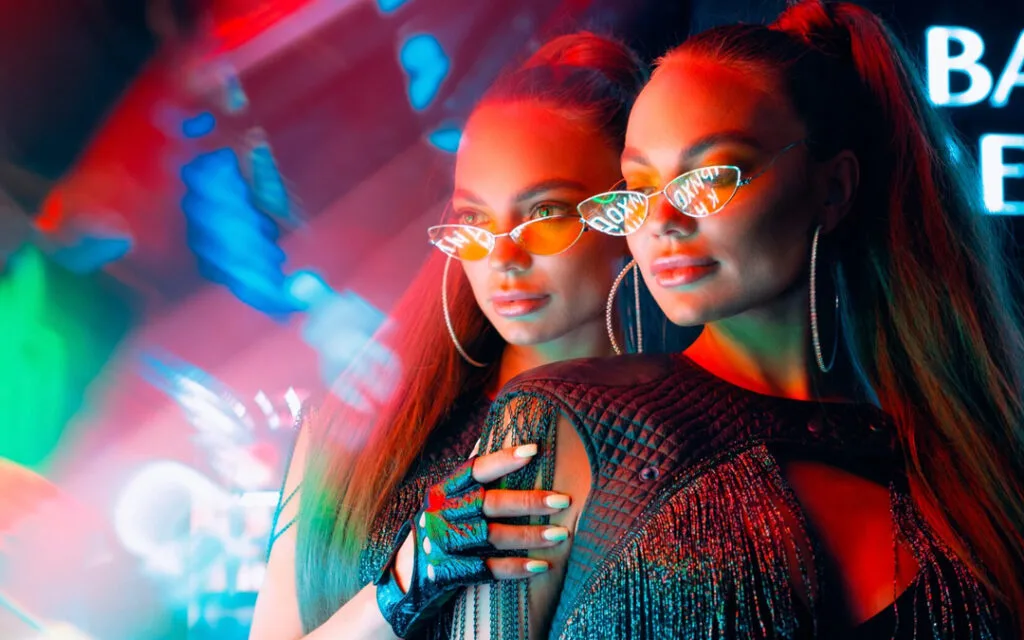 For just 100 AED, you'll enjoy free entry and one complimentary house beverage!
On October 21st, 2023, meet your favourite UFC fighters at Café del Mar at 3 PM. DJ ROON will keep the energy high. The action continues at Café del Mar at 6 PM with a thrilling UFC viewing experience.
October 22nd, 2023. Catch the action-packed fights on the big screen and savour a delicious UFC brunch. Later at 4 PM, DJ TWINS will spin tunes at our UFC Brunch by the Pool, creating a unique atmosphere.
Check out all the information on Cafe Del Mar events here.
5. Sofitel
Halloween Brunch At Grills@Chill'O
Celebrate the spookiest day of the year at Grills@Chill'O. Join in on a ghoulishly good time featuring special welcome libations and a chillingly creative cocktail station to satisfy your thirst for the extraordinary.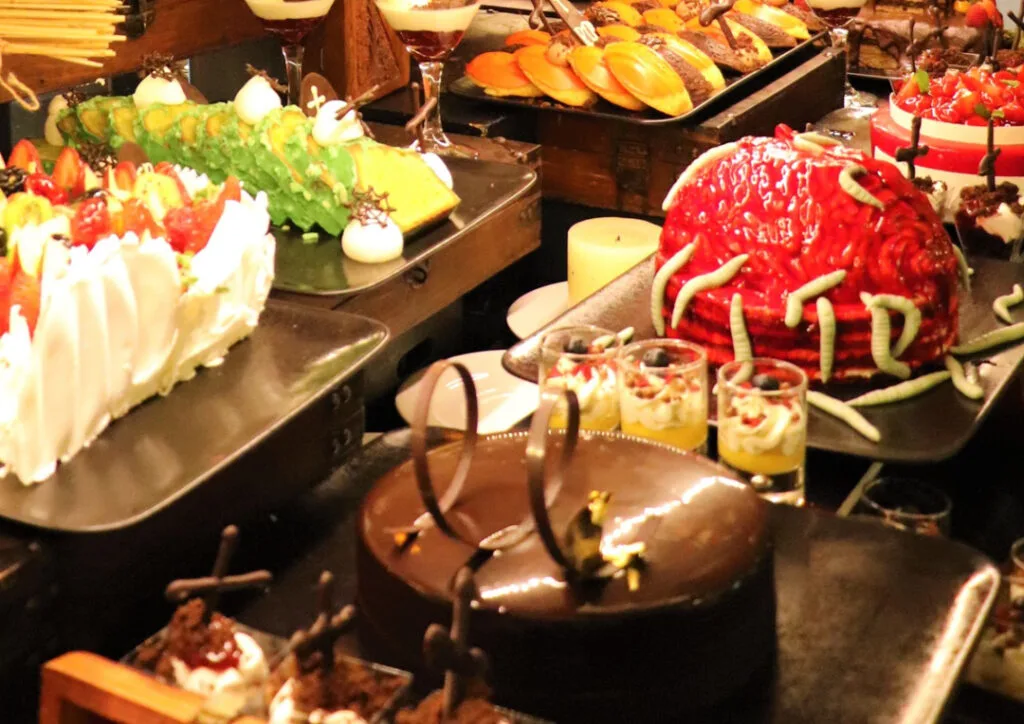 Surrounded by eerie decorations, savour a menu inspired by Halloween while enjoying live musical performances by the QB and Royal Duo.
Little ones can embark on a thrilling Trick or Treat adventure at the hotel. And that's not all! Dress in your most spine-tingling attire to snag some fantastic prizes.
Guests can also take advantage of pool access!
Date: October 28th, 1 pm – 4 pm
Packages:
AED 285 per person
Add AED 125 for unlimited Wine and Beer, including sparkling wine
Add AED 350 for unlimited Champagne (Pommery champagne)
To book, call +97128137777 or WhatsApp at +971569977409.
Check out the full list of Sofitel events and offers here.
6. Saadiyat Beach Club La Loca Pool Party
Experience an unforgettable evening this October in Abu Dhabi at the La Loca Pool Party with special guest Dany Neville, the UAE's top DJ.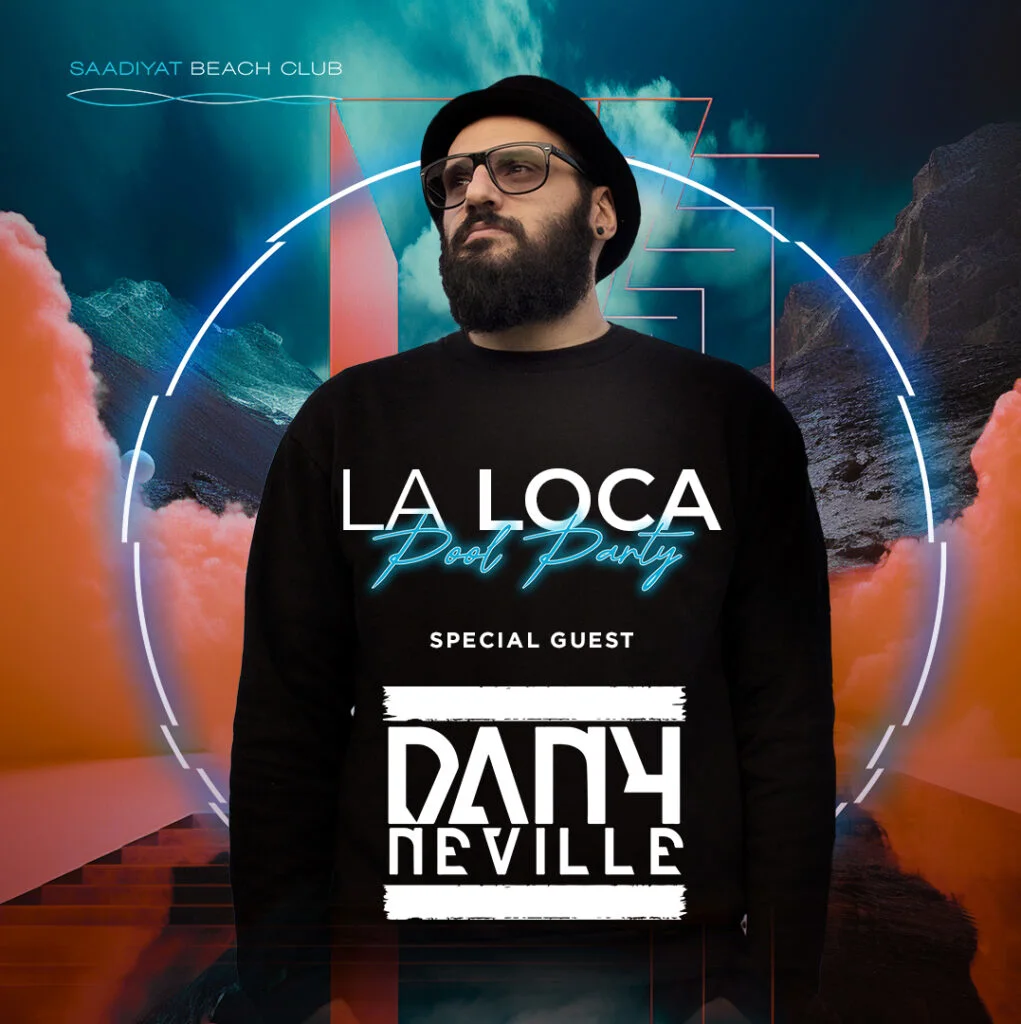 This NBA-inspired event will fuse the energy of basketball with DJ Danny Neville's electrifying beats, promising a unique poolside experience at the scenic Saadiyat Beach Club.
Elevate the experience with exclusive VIP packages, including cabanas and bottle service.
Date: October 5th from 8 PM to 1 AM
Tickets: AED 145 for ladies and AED 199 for gents.
UFC Splashdown Pool Party, October 20th
Prepare to immerse yourself in the ultimate poolside paradise, as Saadiyat Beach Club brings you a sensational Pool Party featuring the one and only Mohamed Ramadan!
This is your exclusive chance to rub shoulders with the stars and make a splash in style at one of Abu Dhabi's most iconic beachfront venues.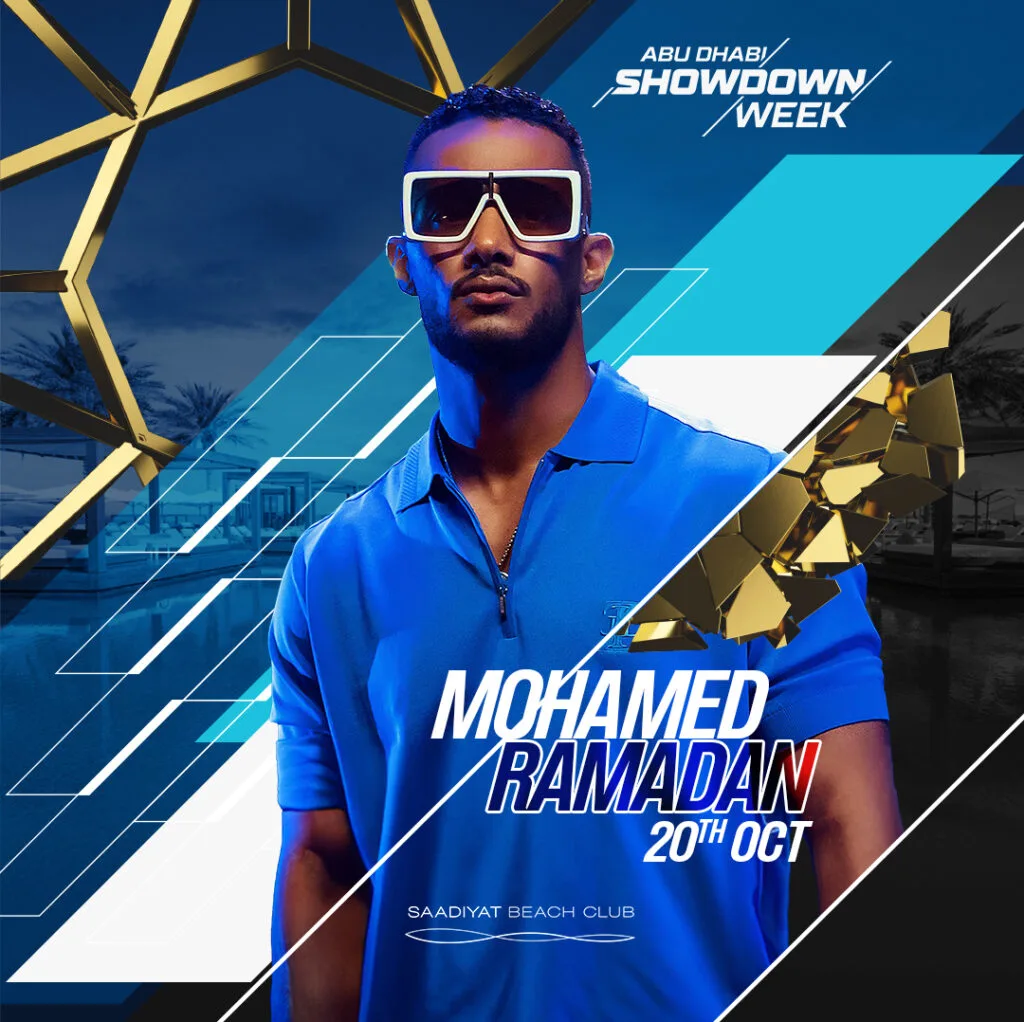 Saadiyat Beach Club is well-known for its luxurious and vibrant beachfront setting, providing the perfect backdrop for an extraordinary party.
Mohamed Ramadan will take the spotlight, captivating the crowd with his chart-topping hits and magnetic stage presence. With his enchanting music, Mohamed Ramadan is set to make this pool party an unforgettable experience for all.
Pricing: Ladies: AED 145 and Gentlemen: AED 199
Event Date: October 20, 2023 8 pm to 1 am.
Book tickets here to the UFC splashdown.
7. Oktoberfest At Appaloosa Throughout October
Enjoy a classic Oktoberfest experience in Abu Dhabi this October. Appaloosa has a weekday a la carte food menu, while weekends feature an outdoor live BBQ station, all priced at 99AED per person.
On Fridays, Saturdays, and Sundays, enjoy the lively tunes of a Bavarian band as you enjoy your meal. In addition to the regular a la carte options, you can also explore the Oktoberfest beverages menu.
Best of all, entrance to the event is free.
For further details or to secure a reservation, call +971 2 201 4131.
8. NBA Abu Dhabi Games '23, 5 & 7th Of October
The NBA Abu Dhabi Games 2023, presented by ADQ, continues the NBA's presence in the Arabian Gulf after last year's historic debut.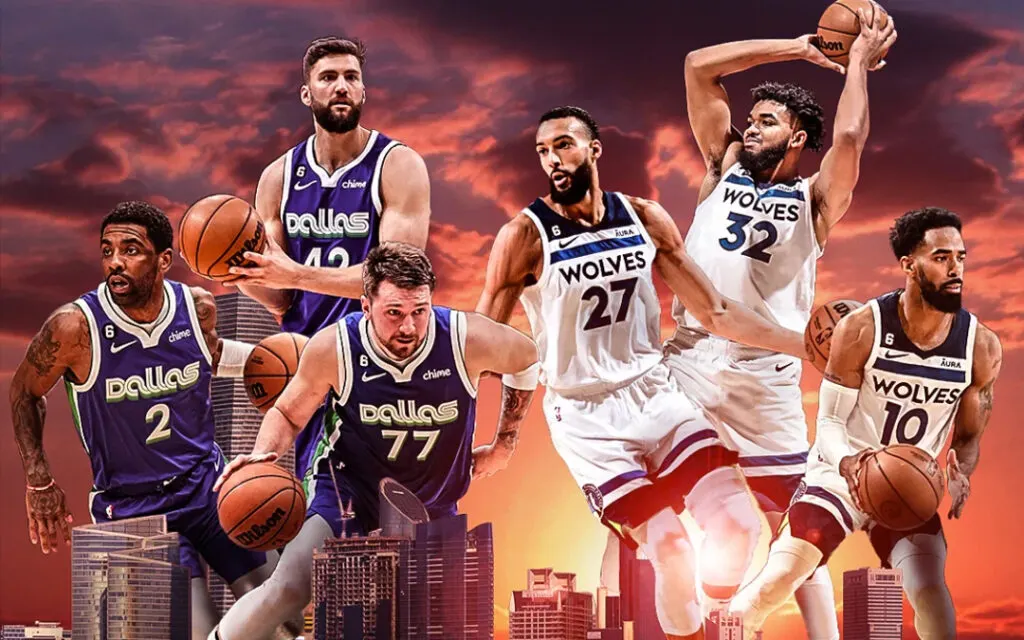 This year, the event will showcase the Dallas Mavericks and the Minnesota Timberwolves, who will face off in two preseason games at the Etihad Arena on Yas Island in Abu Dhabi.
The games are scheduled for Thursday, October 5, and Saturday, October 7.
9. The Exceptional Chef Series, 8 -14th Of October
As already mentioned Conrad is hosting some of the Abu Dhabi Exceptional Chef Series. Many other businesses are, too. It's a significant addition that further solidifies Abu Dhabi's status as the culinary hub of the Middle East.
This distinctive series is poised to elevate the dining landscape of Abu Dhabi in fresh and imaginative ways. It's safe to say it's a landmark culinary event in the region.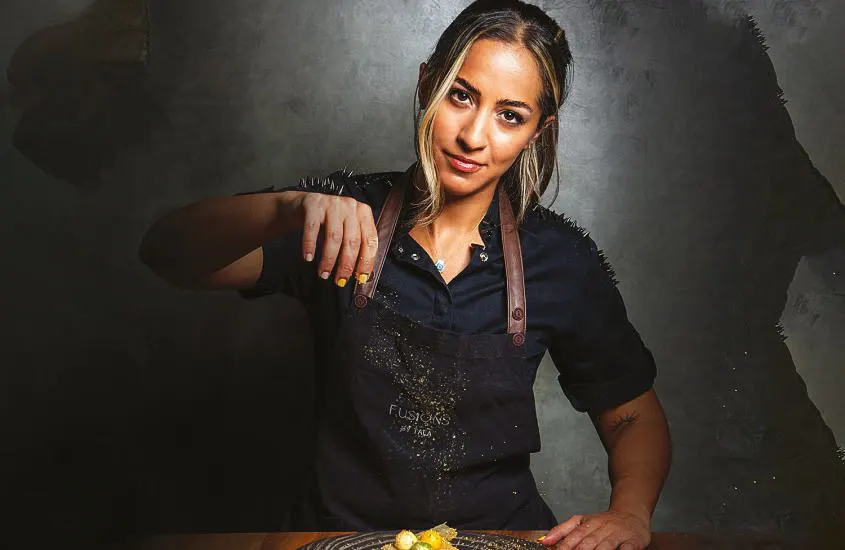 The series will feature 12 Michelin-starred chefs, offering dining experiences, including Chef's Kitchen activations and intimate Four Hands Dinners, showcasing the finest local and international cuisine.
Culinary enthusiasts can look forward to an impressive lineup of world-renowned Michelin-starred and '50 Best' Chefs.
The series takes place every Friday and Saturday until October 14th, with a different bookable Chef experience each day.
Events will occur across leading hotels and fine dining restaurants in Abu Dhabi to host these acclaimed international Chefs.
10. Disney On Ice, 11th to 15th Of October
Discover the enchantment of Disney On Ice's 100 Years of Wonder. This show brings well-known Disney characters to life on the ice at Etihad Arena.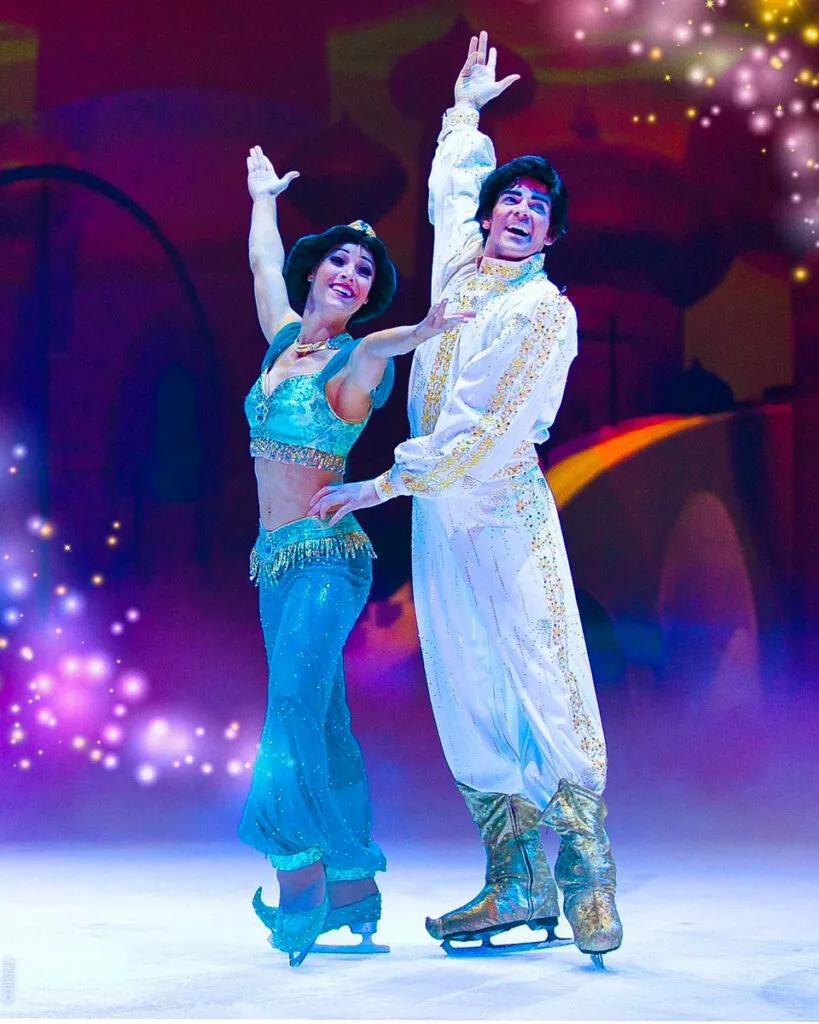 Join Mickey, Minnie, Donald, Goofy, and stars from popular films like Frozen, Moana, Coco, Aladdin, Beauty and the Beast, The Little Mermaid, Tangled, and The Princess and the Frog as they create magical moments through ice skating and iconic Disney stories.
This show is perfect for a family evening out and the kids will love it! The door opens at 630 pm, and the show starts at 730 pm.
Book tickets to Disney On Ice here.
11. Frontera Dana Gringas , 12th & 13th Of October

FRONTERA – Dana Gingras / Animals of Distinction presents an arresting blend of dynamic dance, powerful live post-rock music, and lighting effects.
The performance features nine dancers from Animals of Distinction. FRONTERA is shaped by the creative prowess of United Visual Artists (UVA), creating an incredible interplay of light.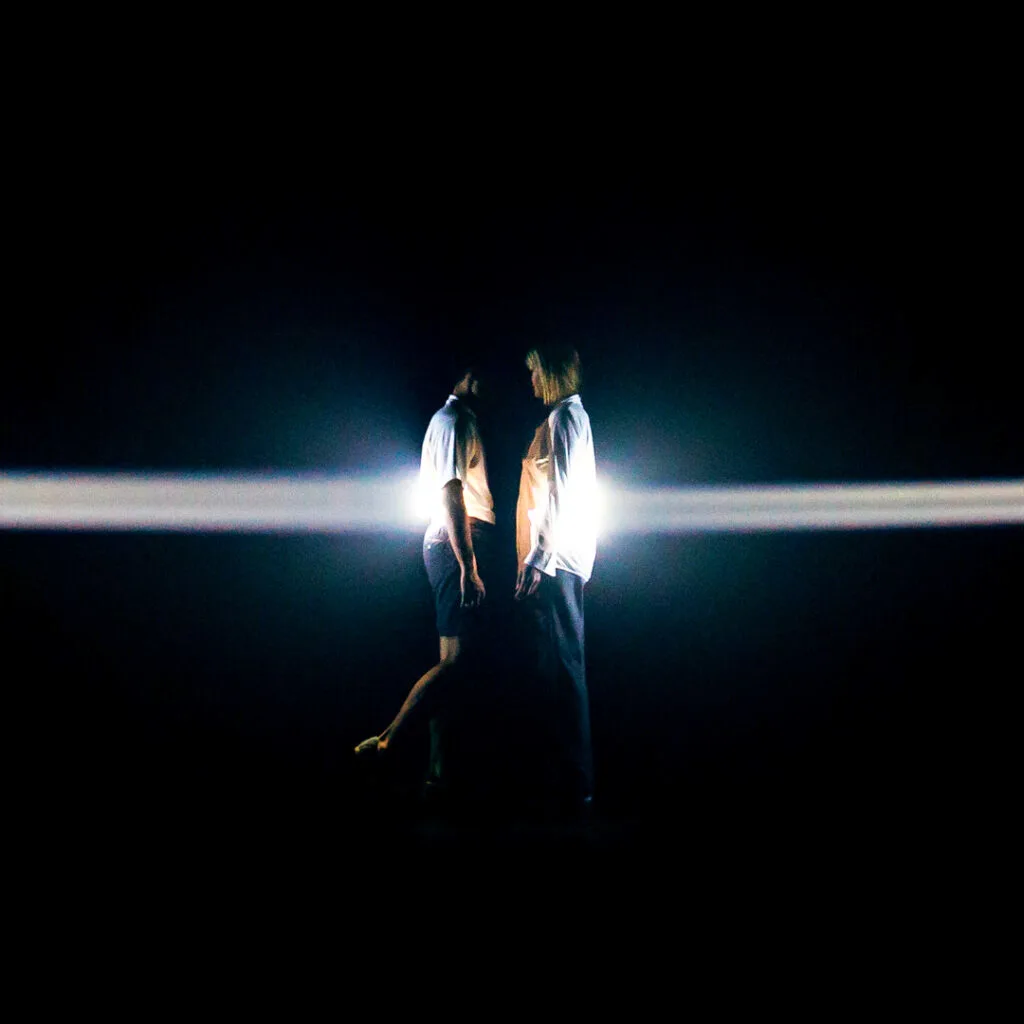 Accompanied by the gripping live post-rock, the show fosters a dynamic and visually engaging dialogue between choreography, architectural elements, and sound.
Doors open at 730 pm at Red Theater Arts Centre, NYU Abu Dhabi
12. Hudayriyat Dragon Boat Race, 14 & 15th Of October
On the weekend of October 14th and 15th, 2023, Hudayriyat Island is set to host an electrifying aquatic sporting spectacle that revolves around the values of teamwork, community cohesion, well-rounded living, and joyful interaction.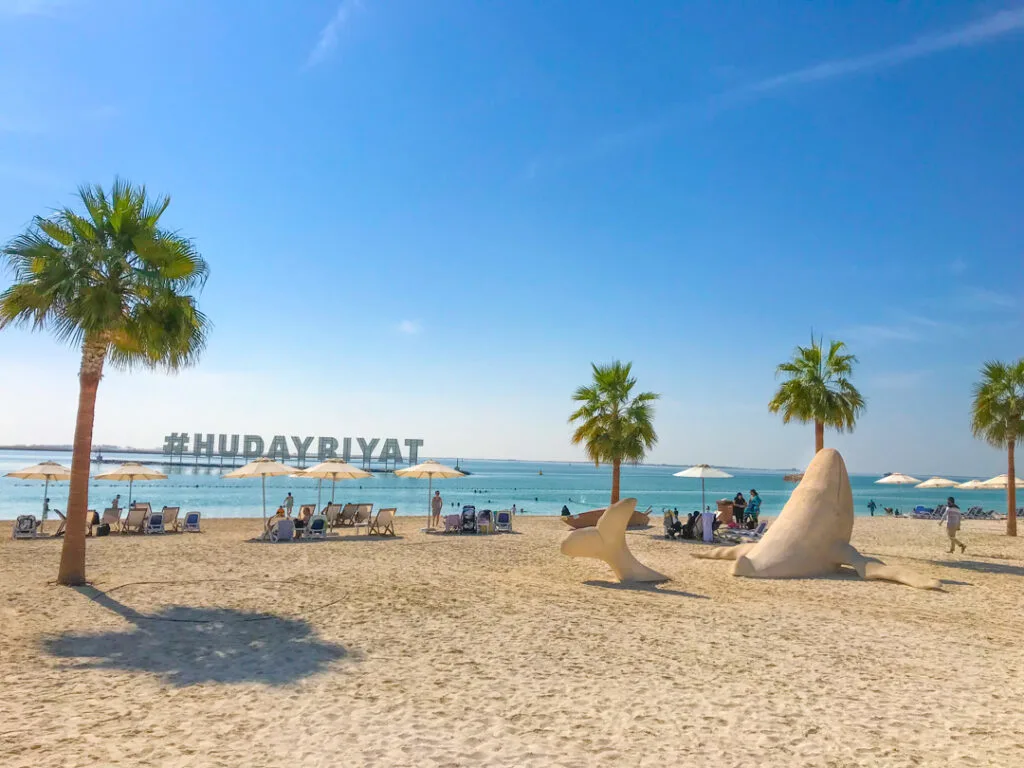 The featured sport is none other than dragon boat racing, an activity that caters to individuals of all age groups and skill levels.
While many teams join in the spirit of lightheartedness, energy, and companionship, the Hudayriyat Dragon Boat Race promises to be the inaugural race in a thrilling series of events.
13. Badminton Championship AD Super, 16-20 Of October
The Abu Dhabi Super 100 Badminton Championship, held under the patronage of Shaikh Nahyan bin Mubarak Al Nahyan, is a highly anticipated event organized by the UAE Badminton Federation in collaboration with Three Sixteen Sports Services.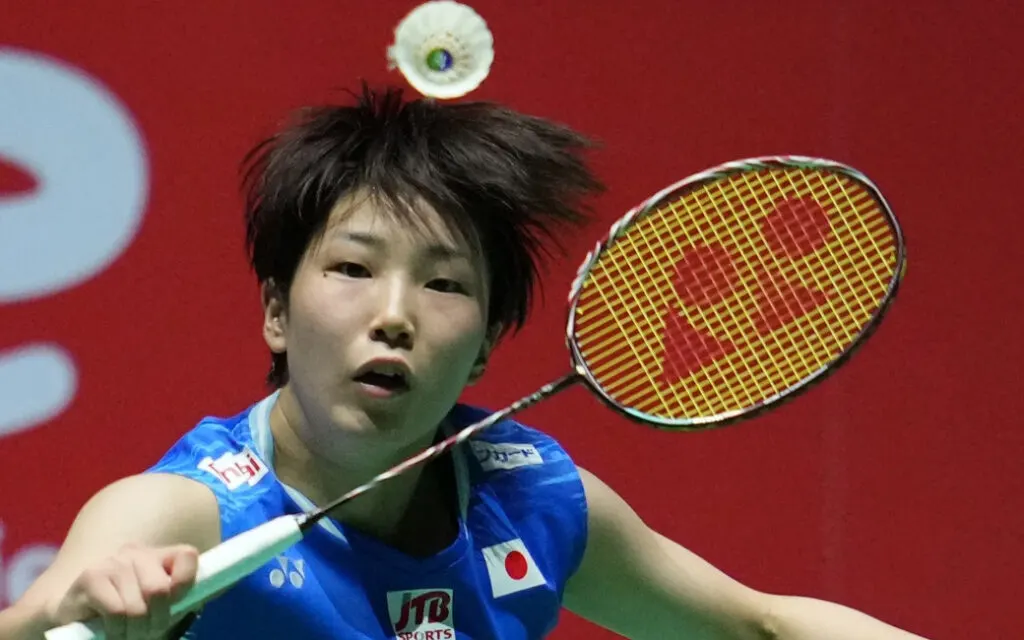 Scheduled to run from October 17th to October 22nd, 2023, this championship will occur at the ADNEC Marina Hall.
14. Robbie Williams XXV Tour, 18th Of October

Robbie Williams takes the spotlight at the Etihad Arena, Yas Island, for an unforgettable evening of pure entertainment on October 18th. He is well known for being an incredible live performer.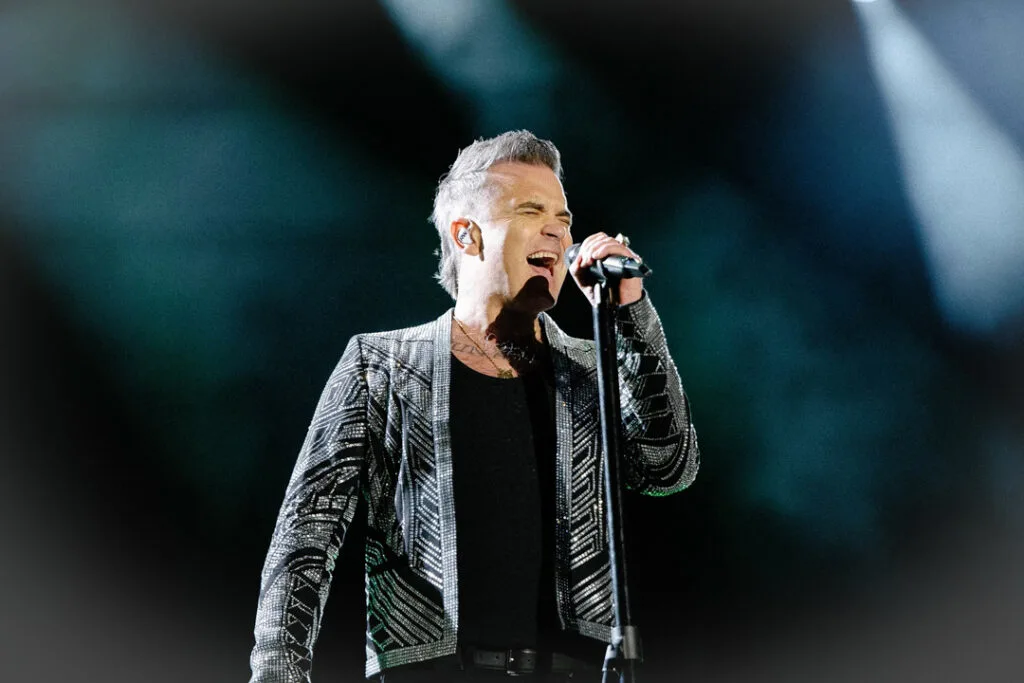 With seven UK No. 1 singles and a series of multi-platinum albums, Robbie Williams consistently demonstrates why he remains the cherished "Rock DJ" in the hearts of music enthusiasts.
Doors open at 7 pm.
15. Auto Moto Show 2023, 19- 22nd of October
The Auto Moto Show is the region's premier exhibition on customized cars and motorcycles.
This event is perfect for local and international companies and enthusiasts and individuals interested in this industry.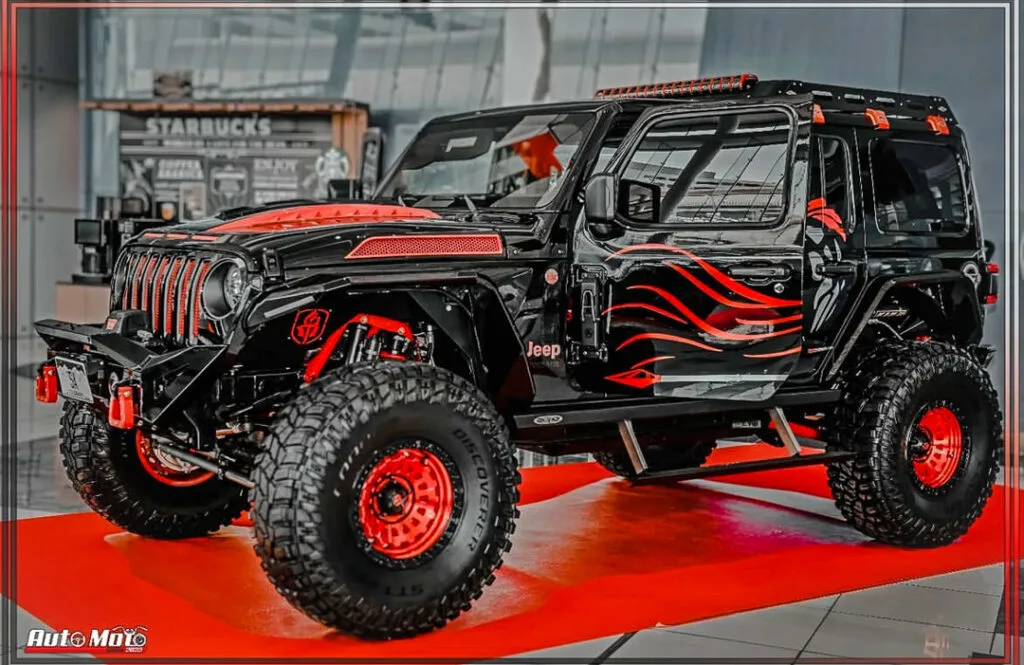 This event is free and will run from 10 am to 6 pm from the 19th to the 22nd of October at ADNEC.
16. Park Market, Umm Al Emarat, Weekends From 20th of October
Umm Al Emarat Park is usually the first sign of the year when outdoor events start popping up again. The popular Park Market will return from October 20th and recurring every Friday and Saturday until March.
This season, the Park Market is set to host 40 participating retailers, and always have a sense of community and family.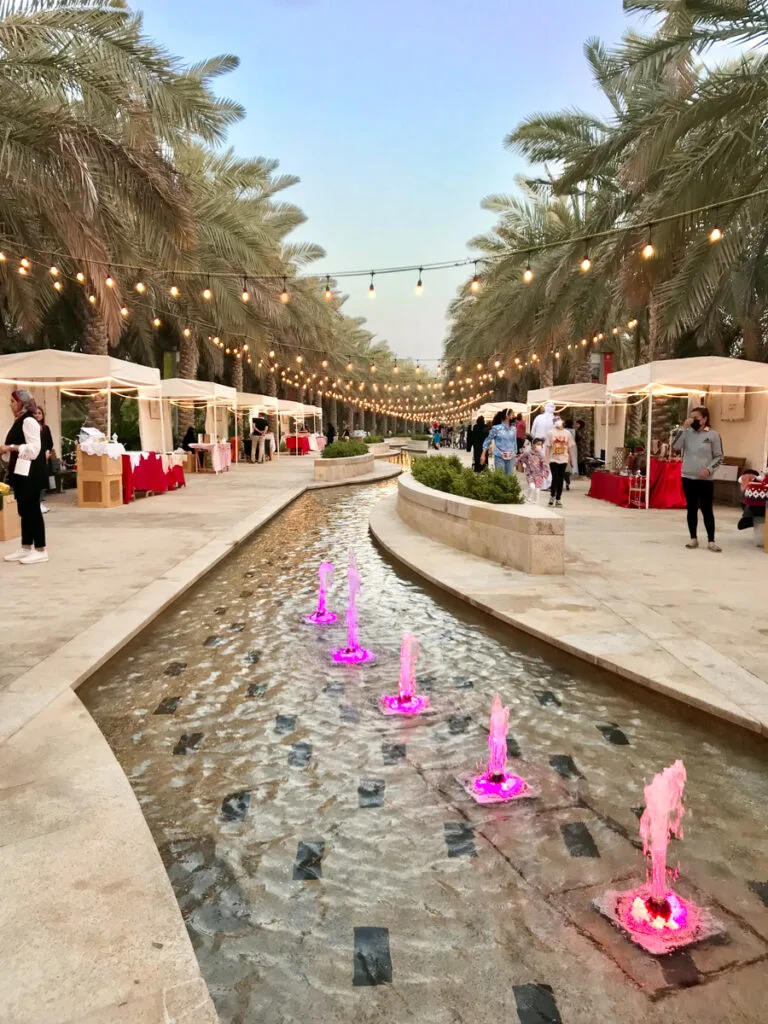 It features diverse local culinary treats, merchandise, and entertainment. Beyond shopping and dining, the event has great activities, especially for children.
The beloved Cinema in the Park also returns, providing an enjoyable outdoor movie experience for adults and children.
The entrance fee to Umm Al Emarat Park is 10 AED per person, with exceptions for children under three years of age and individuals with determination.
17. Cinderella Bitesize Ballet, 20th & 21st Of October
Cinderella: Bitesize Ballet is set to be a unique family experience in Abu Dhabi in October.
The show features an enchanting score composed by Sergei Prokofiev and original choreography by the acclaimed Russian choreographer Victor Smirnov-Golovanov, combining elegance with pure fun.
Specifically tailored to engage younger audiences, the performance is captivating, serving as a perfect introduction to the world of ballet.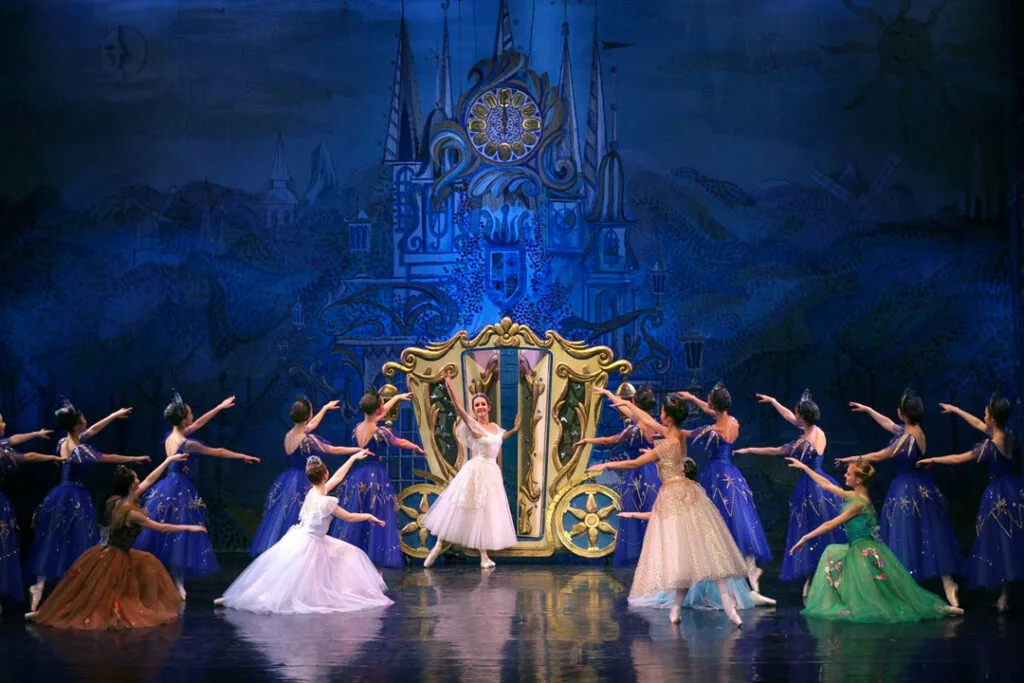 This renowned fairytale, conveyed through classical ballet, resonates with children and adults.
Vibrant costumes, incredible sets, and dynamic lighting will create the perfect performance.
On October 20th, doors will open at 5:30 p.m., and the performance begins at 6:00 p.m.
On October 21, doors open at 10:30 a.m., and the show commences at 11:00 a.m.
The duration of the show is 60 minutes.
Book tickets to Cinderella Bitesize Ballet here.
Location: Abu Dhabi Cultural Foundation
18. Abu Dhabi Showdown Week UFC 294, 20th & 21st Of October
On October 21, from 6 pm until midnight, the Department of Culture and Tourism – Abu Dhabi (DCT Abu Dhabi) joins forces with UFC® to bring back Abu Dhabi Showdown Week.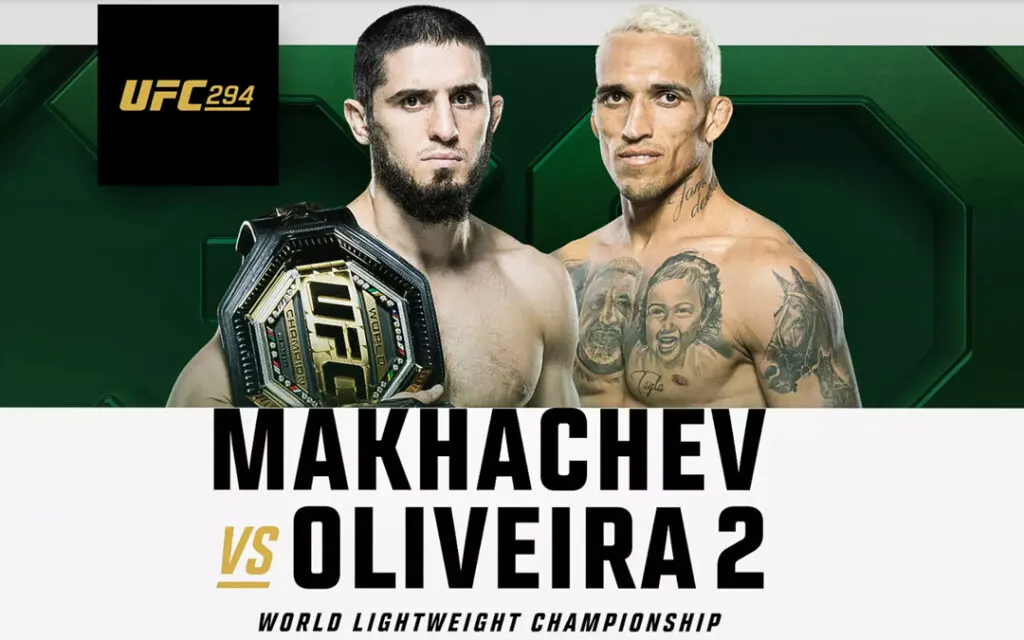 UFC® 294 is set to unfold at the Etihad Arena, marking the latest instalment in the UAE capital as part of a significant 5-year partnership between UFC® and the Department of Culture and Tourism – Abu Dhabi.
What to expect:
Makhachev vs Oliveira 2: A show down for the World Lightweight Championship
Costa vs. Chimaev: Middleweight
Imavov VS Aliskerov: Middleweight