Transport to Ibiza this September at the world-renowned Cafe Del Mar Beach Club on Yas Waterfront. Cafe Del Mar is the place to be if you want to keep cool at the tail end of the summer weather while having fun and relaxing, be it a weekday or weekend!
This month, there is a lineup of weekly events, from ladies' day to scrumptious unlimited weekend brunch! Here is an entire rundown of what to expect!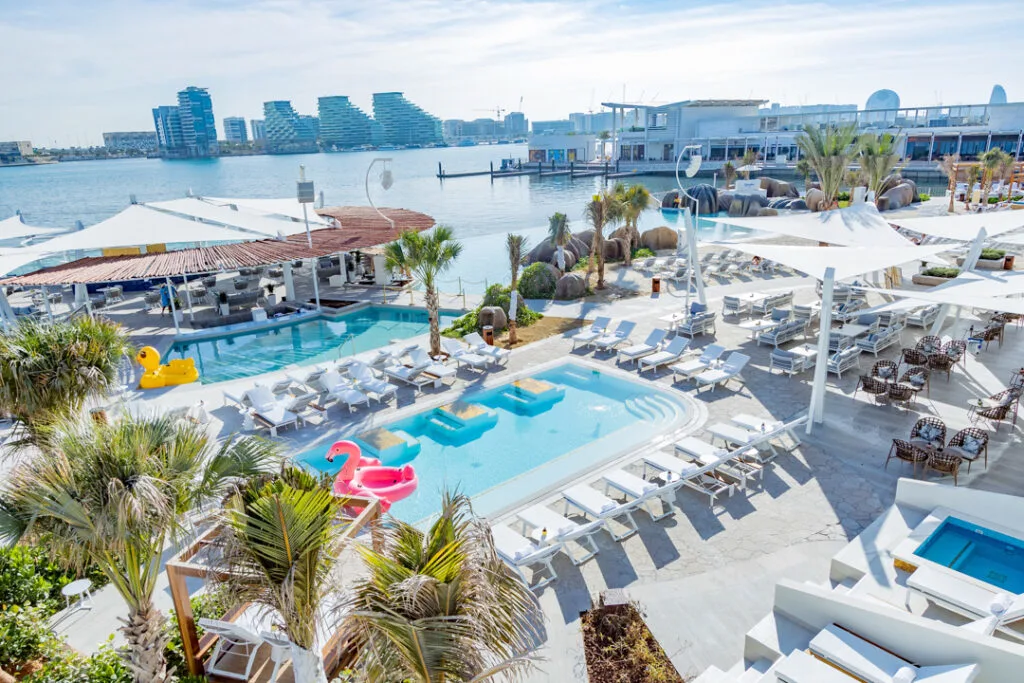 Cafe Del Mar Events & Offers
Welcome Back September
Cafe Del Mar welcomes residents and tourists back to the city after a scorching summer. Let's face it, though, it's still pretty hot in September, so what better to do than stay cool whilst socialising this month?
Enjoy the refreshing, excellent pool at an unlimited brunch with bevvies each Saturday and Sunday throughout September.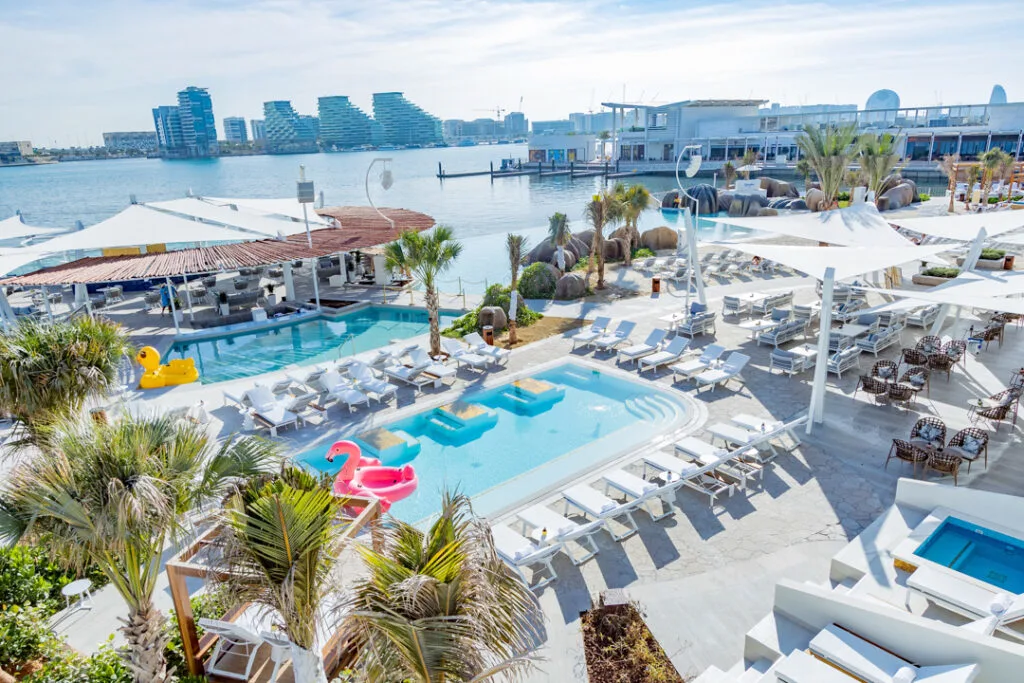 There will be a sizzling live BBQ with an endless flow of beverages between 1 and 4pm on these days. It's set to be a blast, with a line of different DJs setting the tone each weekend!
Book Welcome Back September Unlimited Brunch here or call +971504022283
Ladies Day, Every Monday
We all know ladies' days/nights are pretty popular across Abu Dhabi, and if you have a Monday afternoon free, head to Cafe Del Mar to chill out and relax with their special deal, which includes three drinks and tapas from a selected menu for just 120 AED.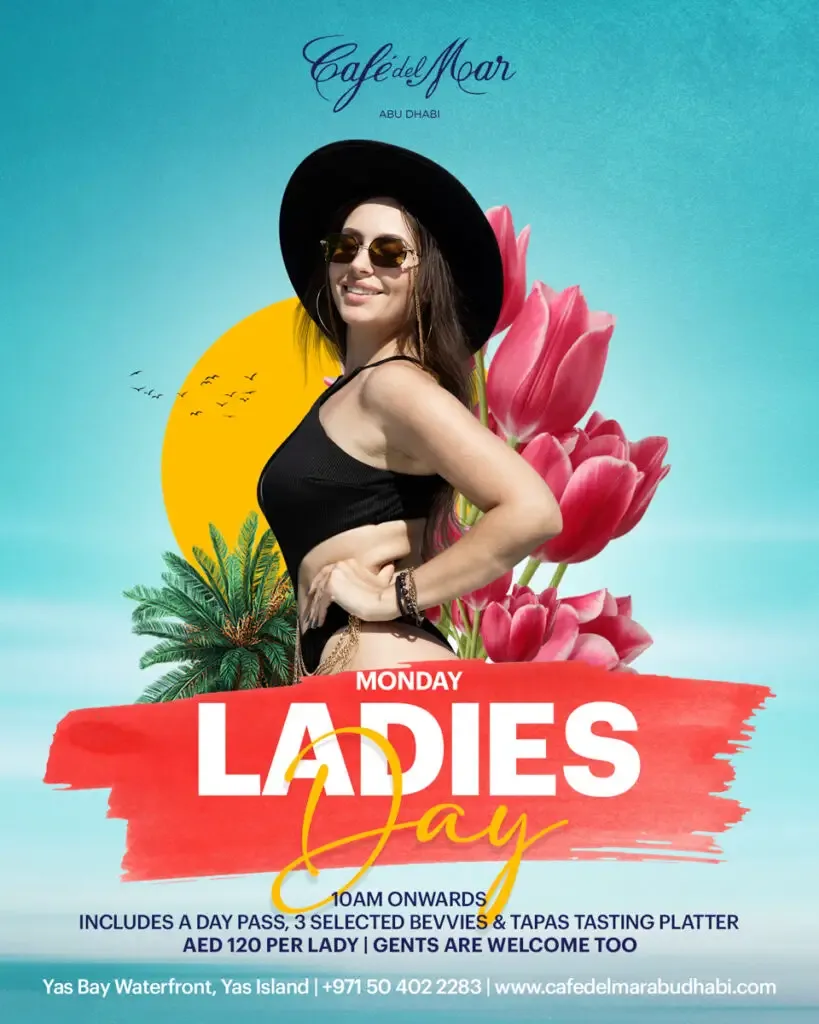 Gents are welcome to join, too! This deal is ideal for ladies visiting the city, moms who've dropped the kiddies to school and, of course, those who have a day off work, especially shift workers who can enjoy a slightly more relaxed atmosphere. Nurses, I see you!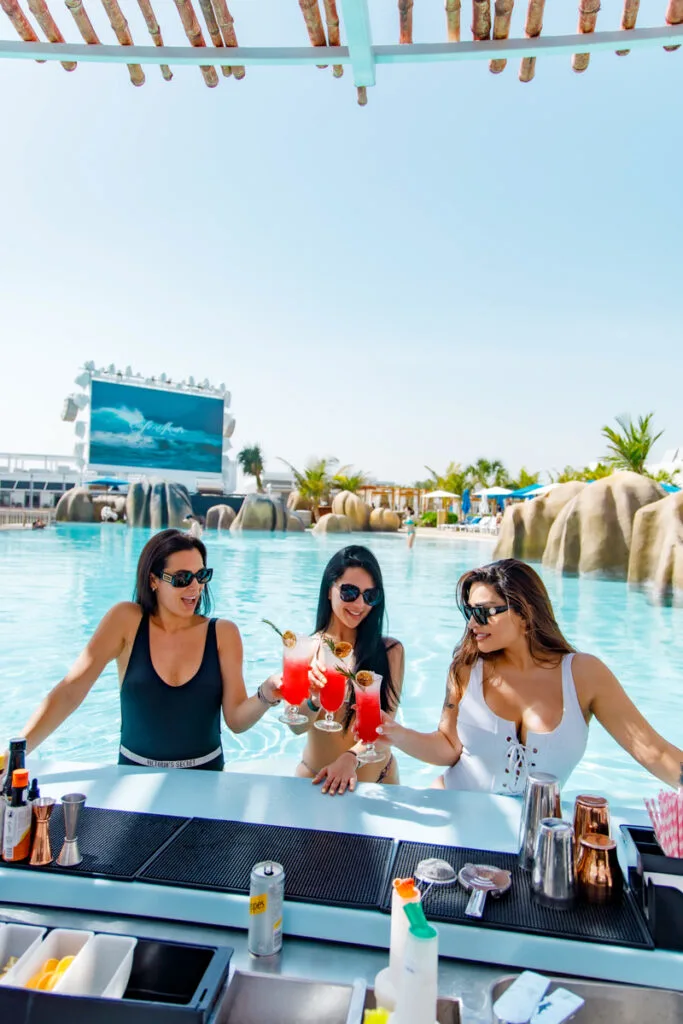 Grab your lady crew and enjoy your Monday from 10 am onwards.
Rosé All Day, Every Tuesday
Tuesday is another mid-week day at Cafe Del Mar Beach Club with a great offer. Enjoy five pink drinks from 10 am to 5 pm while chilling by the pool and soaking up the sun for just 120 AED.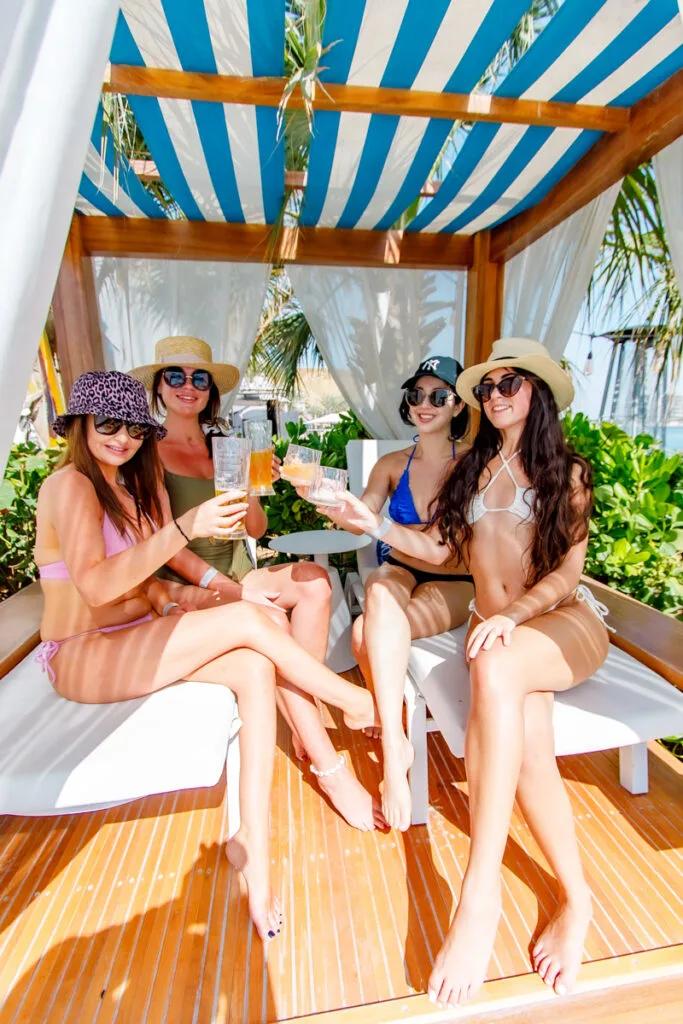 Saturday & Sunday BBQ Brunch
Cafe Del Mar Beach Club serves a sizzling live BBQ with scrumptious food on Saturdays and Sundays.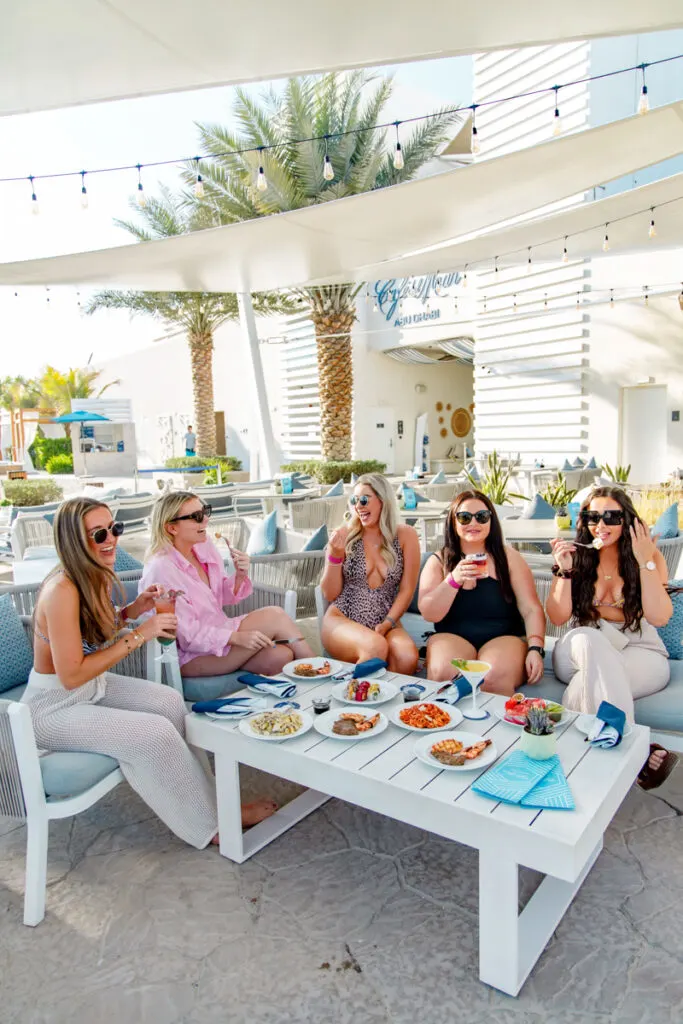 Not to mention the flowing stream of unlimited beverages, and the resident DJ will set the vibes for a fun-filled afternoon.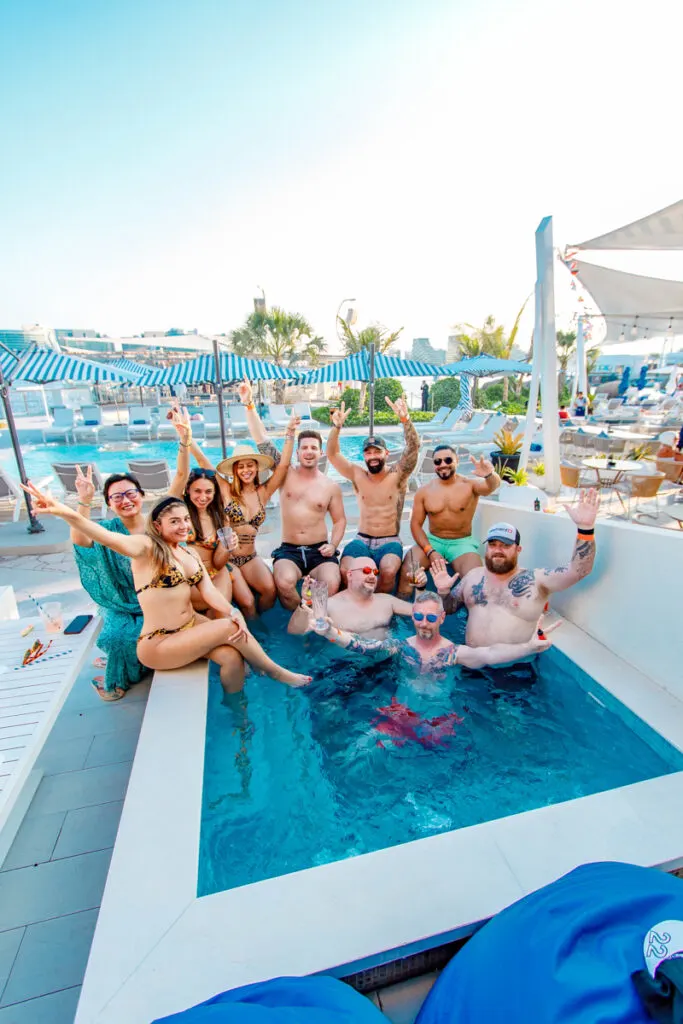 Unlimited brunch runs from 1 to 4 p.m. and costs 399 AED on Saturdays or 349 AED on Sundays.