If you've read our highlights of events and happenings this September in Abu Dhabi, you may have already discovered some upcoming events at Andaz Capital Gate.
Our favourite Emirate landmark building will host incredible offers and events this month. From fine dining culinary experiences to party vibes, it's all happening this September at Andaz Capital Gate.
So make sure to get the diary out and pencil in some of the highlights with friends or family to relax, unwind & have fun and indulge.
Bubbly Drunch at Cyan Brasserie & Terrace
First up is the Friday night 'Bubble Drunch at Cyan Brasserie'. The fantastic Franco-Arab-inspired restaurant is on the 18th floor, providing magnificent views of the Emirate.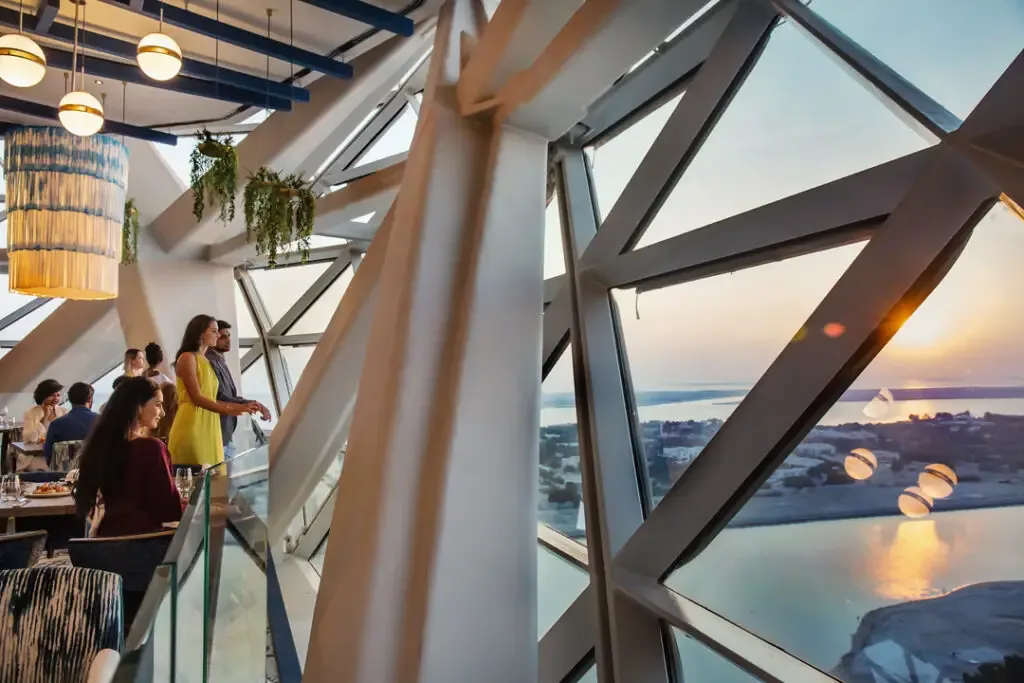 The 'Bubble Drunch' event will run from daytime into the evening and feature indulgent dishes such as lobster, freshly shucked oysters, artisan sea bass en papillote, and veal & foie gras pithiviers.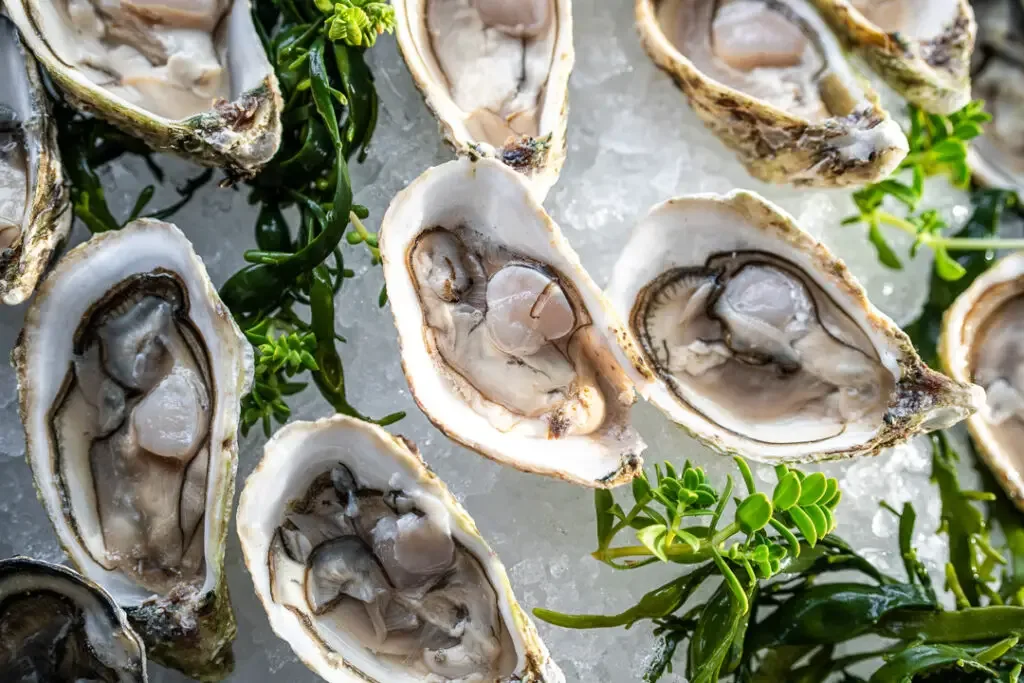 Live raclette and crepe stations will also serve delicious dishes that pair perfectly with the finest champagne and sparkling wines.
This Friday evening brunch in Abu Dhabi will also feature live music and entertainment to ring in the weekend!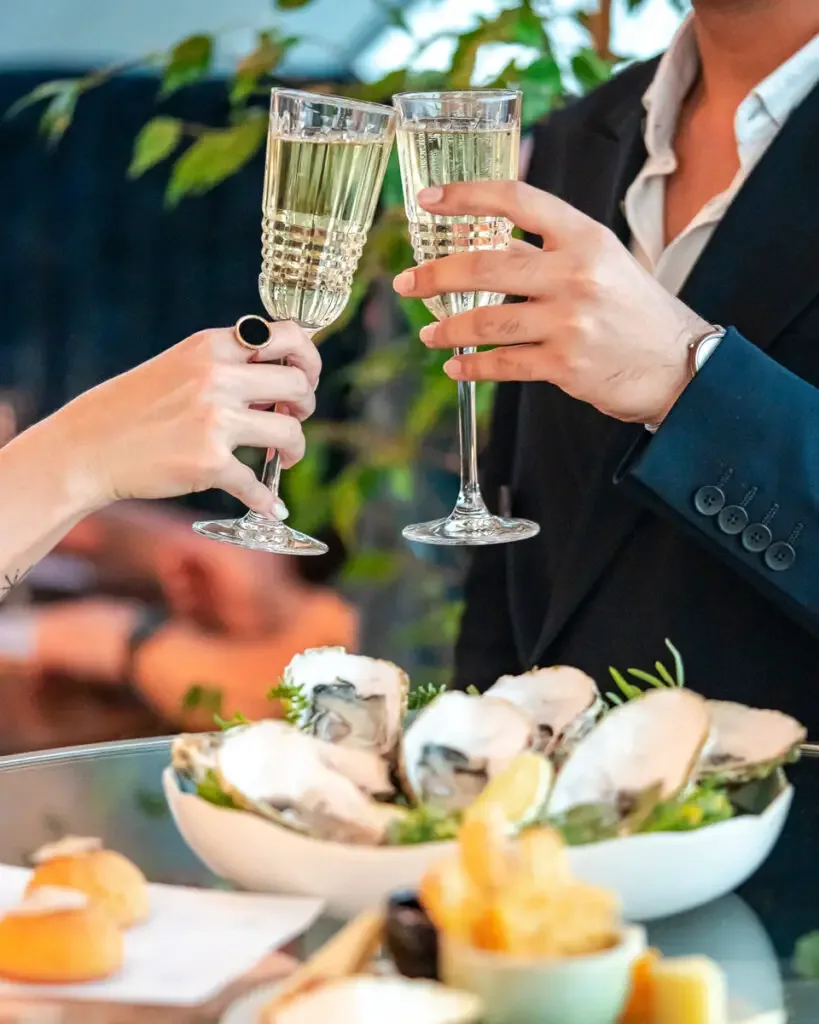 This Friday evening brunch will occur between 18:30 and 21:00hrs, starting from the 15th of September. Prices range from 200 AED to 350 AED with non-alcoholic, house beverages and champagne add-ons.
Book a table for Friday evening brunch here.
S'hefs Table
Another fantastic event at Andaz Capital Gate is S'hefs Table at Cyan Brasserie, which takes fine dining to the next level.
The gastronomic journey features a delicate 7-course tasting menu with flavours from across Asia. This exclusive event will be limited to 12 guests to ensure a unique experience.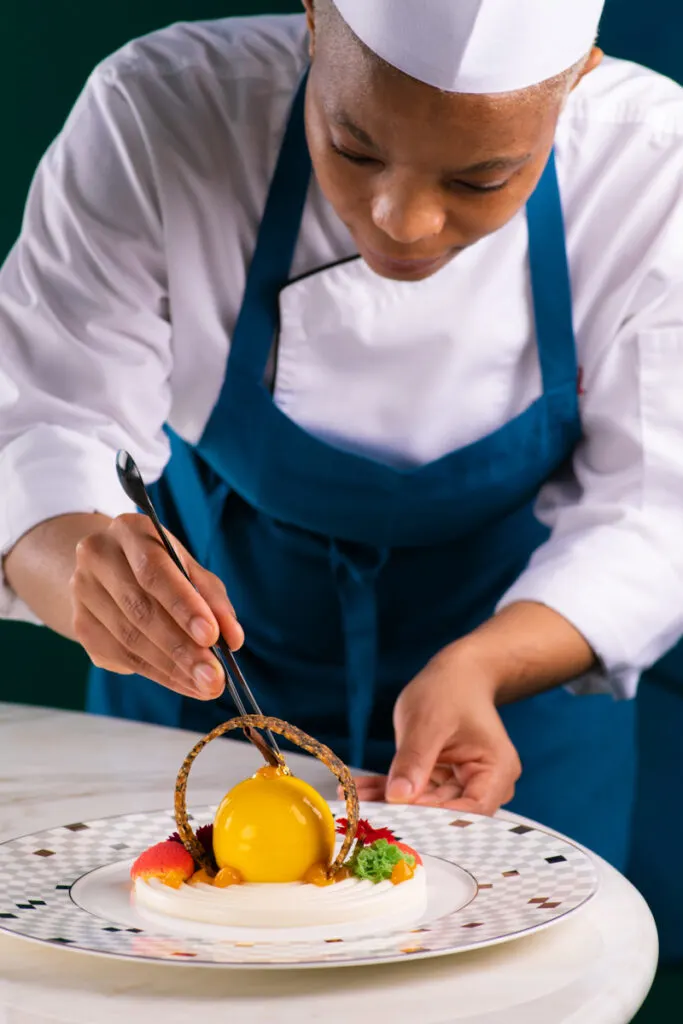 Cyan Brasserie's female chefs will prepare an incredible menu featuring exotic, freshly sourced ingredients prepared and paired to perfection.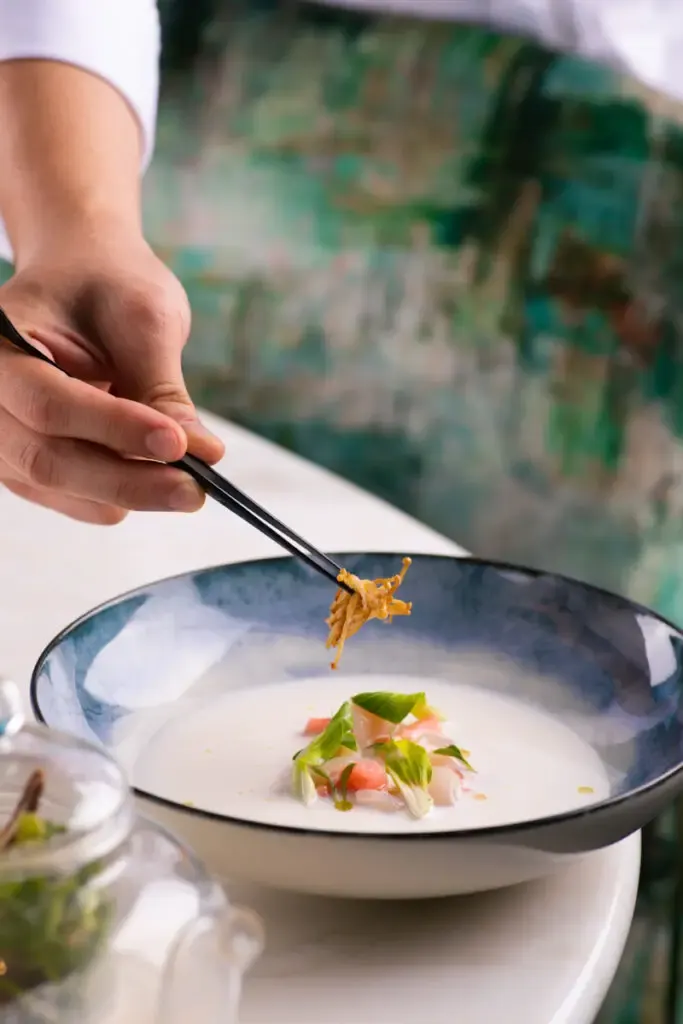 From the amuse-bouche to the appetizing soup to the locally inspired dessert paired with three glasses of sparkling, it will be a culinary experience to remember.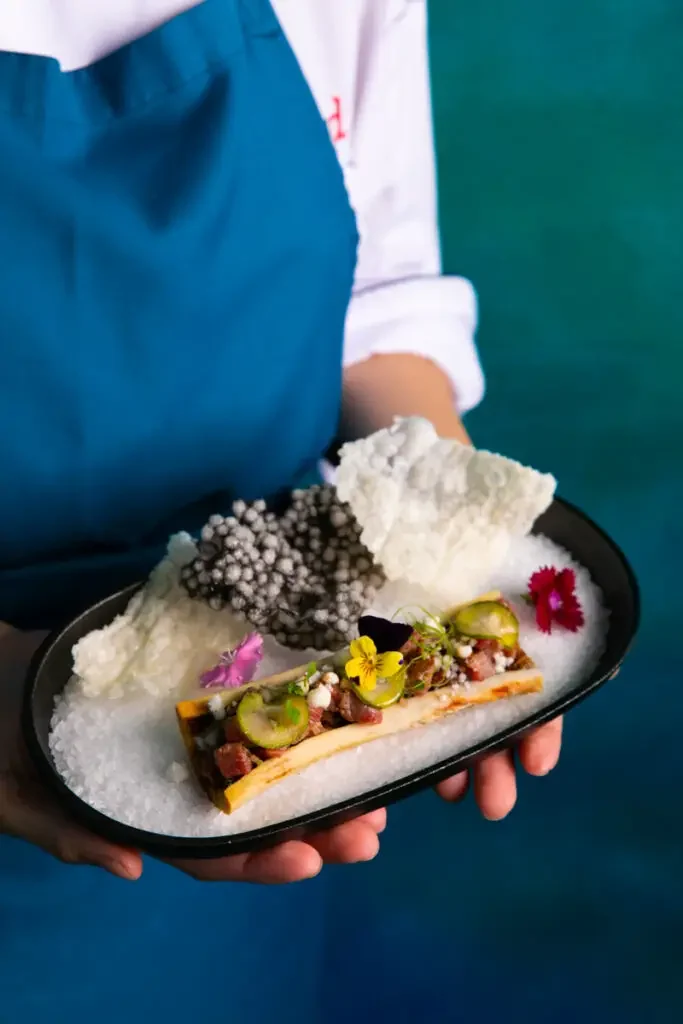 S'hefs Table will take place on the 21st of September between 6:30 pm and 9:30 pm for 555 AED pp.
For reservations or inquiries at Cyan Brasserie, contact the team at +971 56 544 8158.
You can also check out the S'hef event page here.

Mussels Mondays

No matter what day of the week, something classy is always happening at Andaz Capital Gate. Make sure to check out Mussels Mondays at Cyan Brasserie.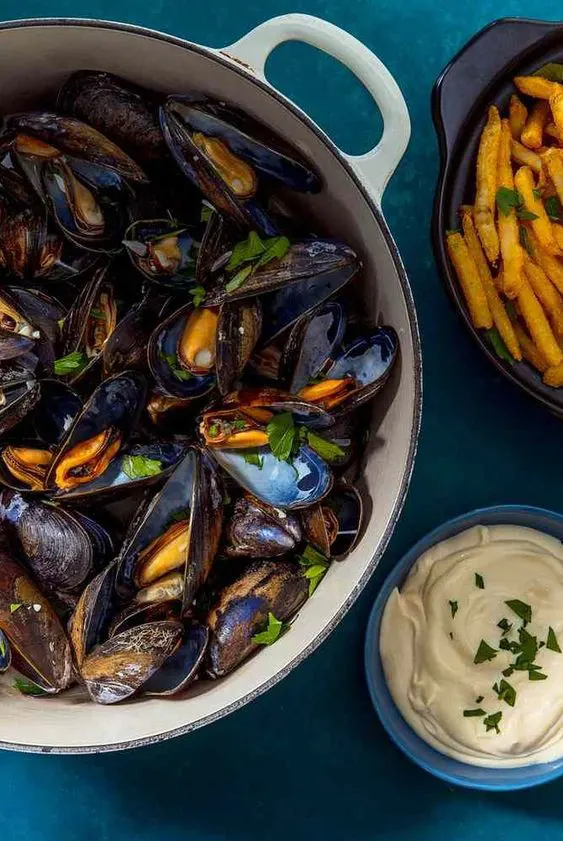 It's the perfect way to end the day and unwind with scrumptious freshly sourced mussels paired with les pommes de terre frites and a flowing choice of prosecco, red or white wine for 2 hours at AED 159 per person.
Whisky Wednesdays

Hump day can be made more interesting with the special event cleverly named 'Whisky Wednesdays'. Enjoy a whisky concoction, be it a whisky sour or an old-fashioned, with a choice of delicious bites, all at just AED 110 at Cyan Brasserie.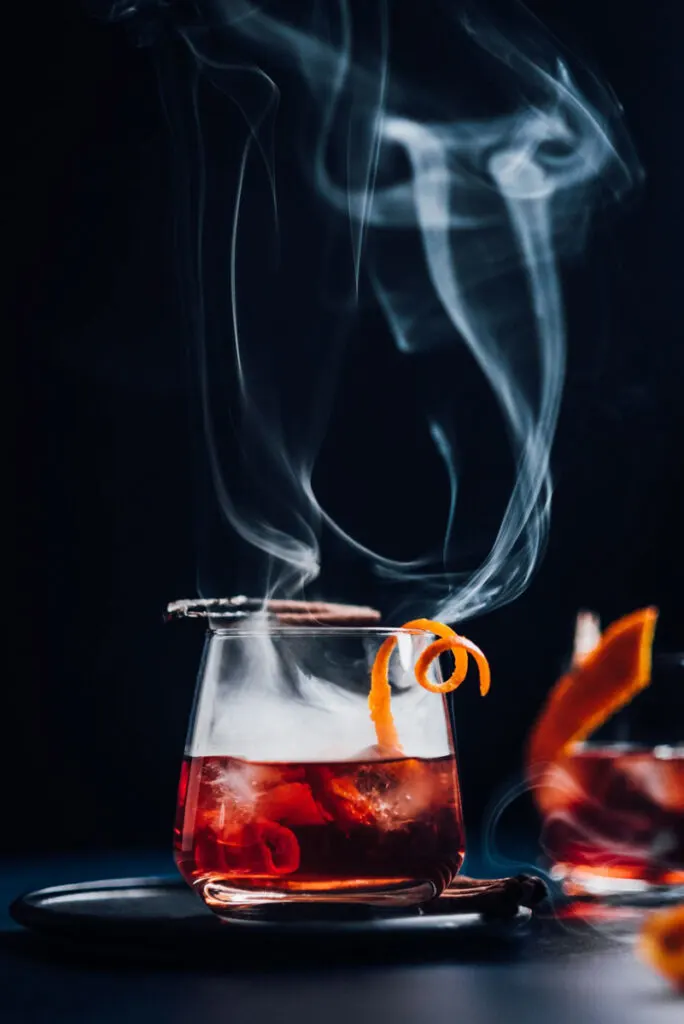 Record-breaking Breakfast Buffet
If breakfast is more your thing, Cyan Brasserie has the first meal of the day covered! The breakfast is one of the best in the city, featuring dishes from around the world with a touch of Arabia.
From freshly baked pastries to artisanal breads and wholesome granola to fluffy pancakes. Oh, and of course, shakshuka, smoked salmon, cured meats, and eggs.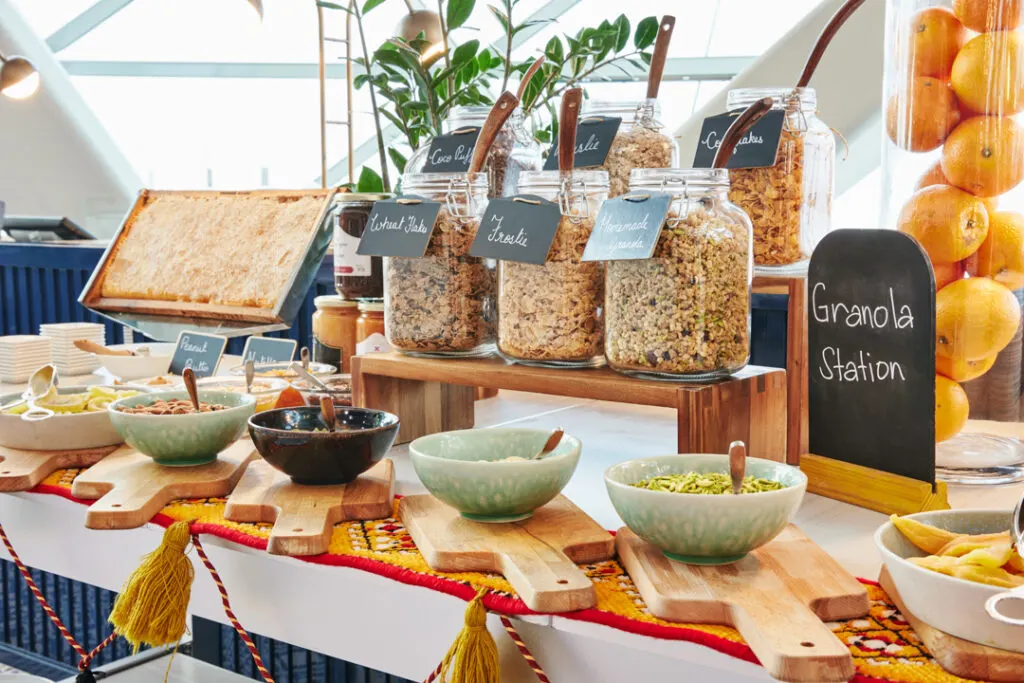 Omelettes and egg benedicts are also available for the ultimate breakfast fix in a stunning location with a view of the Abu Dhabi skyline.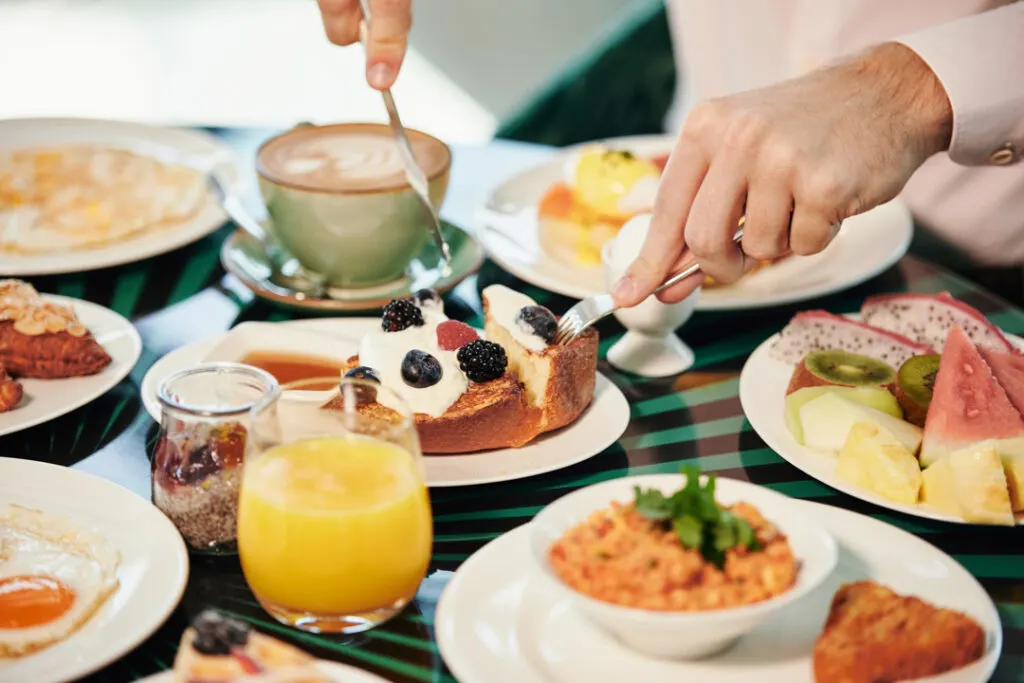 Indulge in premium coffee, be it an espresso or cappuccino and many different herbal blends for that morning caffeine.
The lavish buffet breakfast costs AED 1:30 daily from 7 am to 10:30 am
165 Below X Café Artea
Whilst the coffee is fantastic at Cyan Brasserie buffet breakfast, you should also consider a fresh brew with the bold intensity of espresso classics to the smooth allure of lattes and cappuccino at 165 Below X Cafe Artea.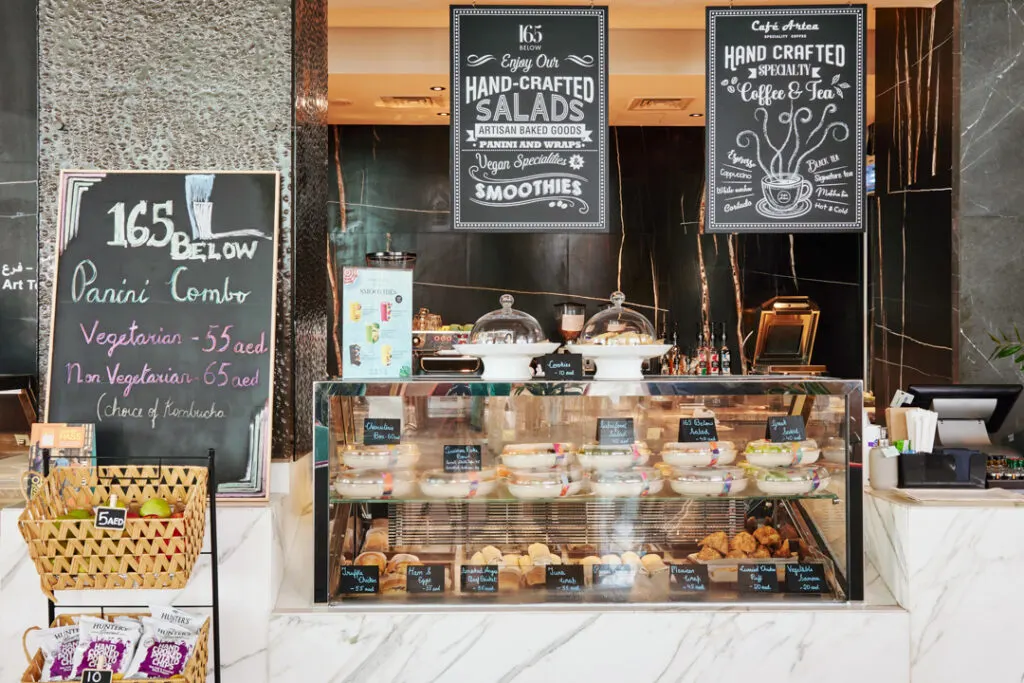 165 Below X Cafe Artea also serves delicious snacks such as freshly baked croissants, grilled paninis & wraps, or healthy choices such as quinoa poke bowls, smoothies or wholesome salads, ideal for a quick lunch.
165 Below X Café Artea is on the Ground floor lobby, Andaz Capital Gate Abu Dhabi.
Summer Pool Pass for Highest Pool in Abu Dhabi
Andaz is home to Abu Dhabi's highest swimming pool and has some of the most incredible views of the city. This September, a pool pass with a 100 AED credit will be redeemable on pool snacks and sips anytime from 8 am. to 8 pm.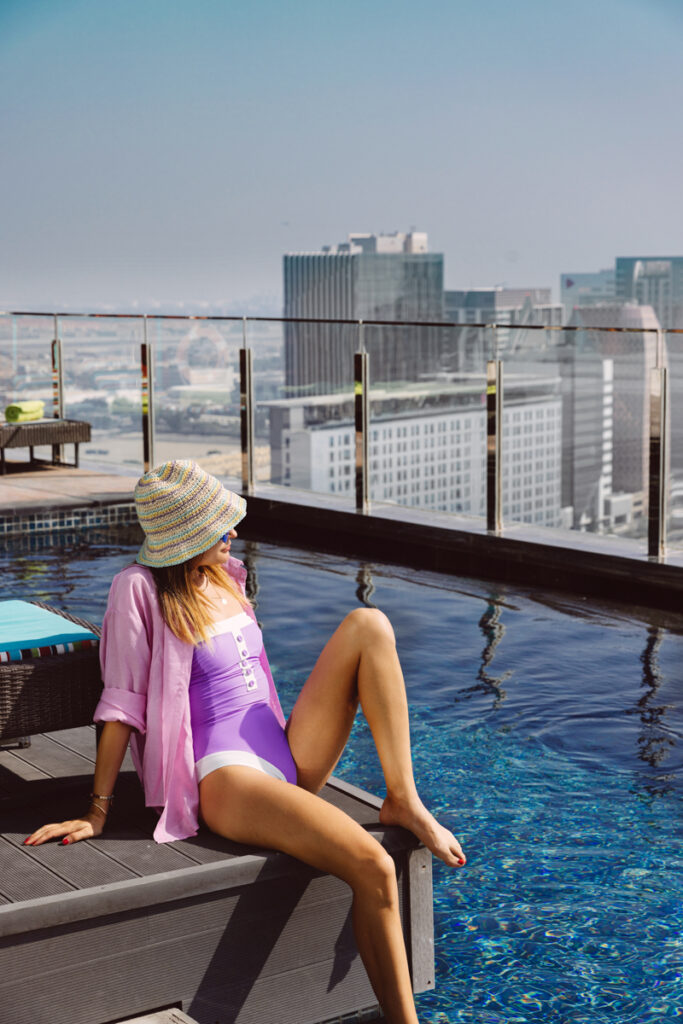 Call +971565448158 to book your pool access.