Trying to find the perfect Easter egg hunts in Abu Dhabi 2022? Easter Egg Hunts in Abu Dhabi are still going ahead this year despite it being the holy month of Ramadan with many hotels and restaurants getting involved!
Easter Egg Hunts are great for little kids and older kids alike. Many parents may want to join in the fun as well! There are usually other activities to enjoy on the day including face painting, craft activities and maybe a visit from the Easter Bunny himself.
As they are held at some of the best restaurants and hotels in the city, an Easter Brunch is usually included in the price. This means parents can enjoy good food and drinks while the little ones have lots of Easter fun.  
Below is a list of some of the best Easter egg hunts in Abu Dhabi this year. Included is where the event is held and what is included in the price. 
Egg-citing Easter Brunch at Yas Island Rotana
This Easter Sunday head to Yas Island Rotana for an exciting Easter Egg Hunt. Along with kids trying to find hidden eggs, there are many other popular activities. 
Kids can decorate cookies and take away a traditional Easter gift!
Access to the pool and recreation club is free for kids. it would be easy to spend the whole day here. 
Prices start from AED 175 and include brunch.
The event is running from 12.30 – 4.30 and booking is essential by calling + 971 2 656 4000 / 4155
Celebrate Easter at Verso
Verso is the place to be for all families this Easter Sunday! The entertainment includes face painting and balloon bending.
Pool access will also be free of charge so kids can enjoy themselves.
There are plenty of other traditional activities on offer too!
Adult prices are from AED 280 and children aged six to eleven are AED 140 (kids aged six to11),
Call the Versova, Grand Hyatt on 056 433 6898 to book a table.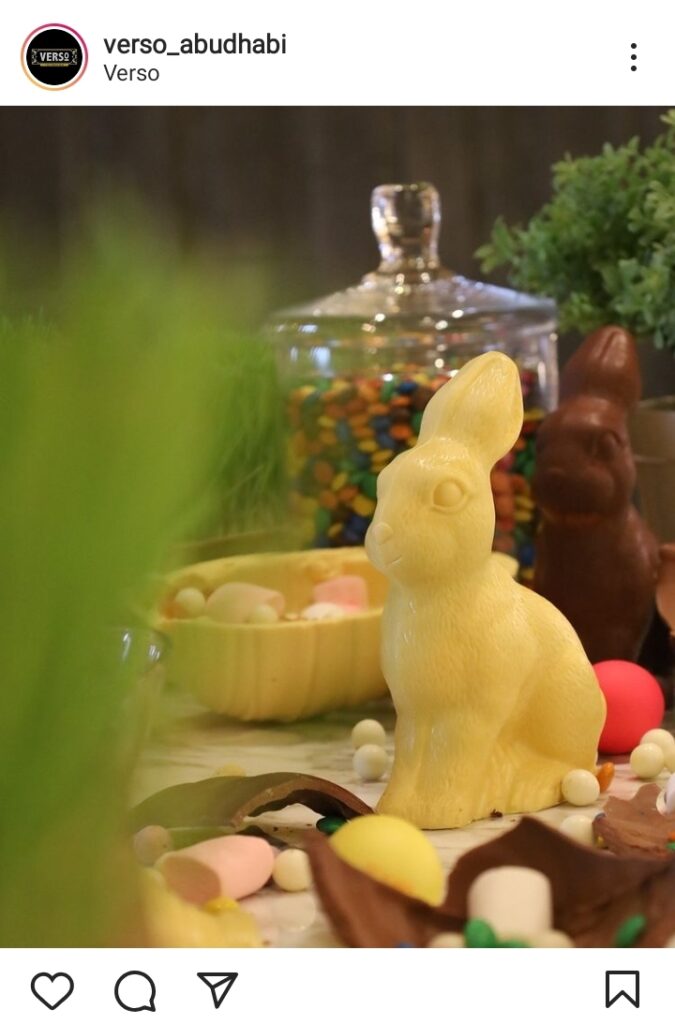 Easter Eggstravaganza Brunch at JA The Resort 
This Easter weekend head to Palmito Garden at JA The Resort for some family fun. Not only is there a huge Easter brunch to be enjoyed, there is an Egg Hunt for the kids. 
The restaurant promises lots of family entertainment and delicious food!
There are a few packages to choose from; the house beverage package is AED 375 per person, the softs drinks package is AED 275 per person and kids from 6-12 years old are AED 135.
It is likely to be a popular event so email restaurant.reservation@jaresorts.com or phone +971 4 814 5604 to reserve a place.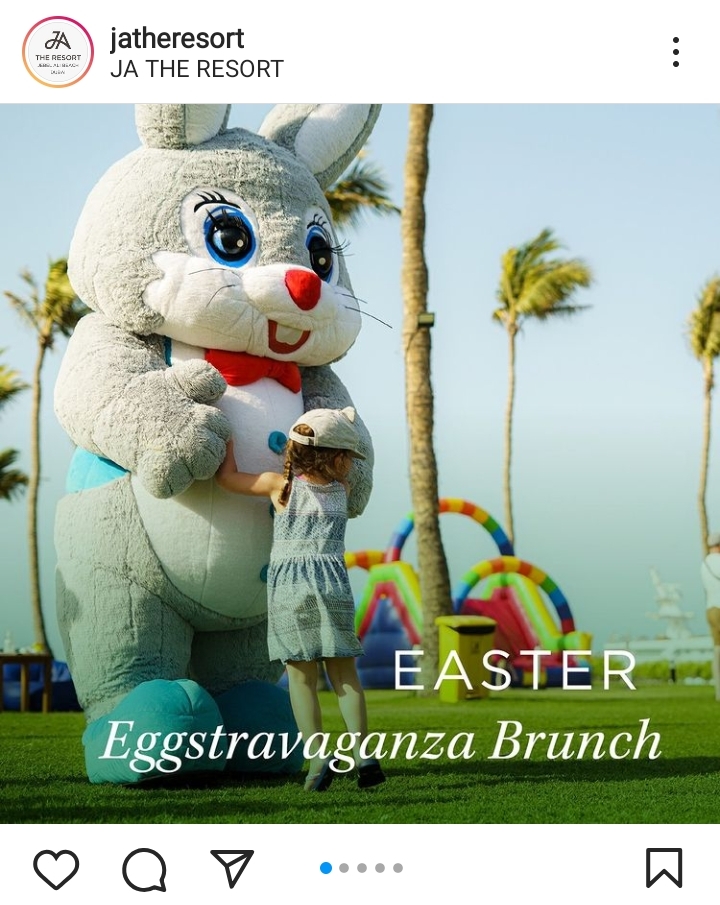 Easter Activities at Rotana's Khalidiya Palace
For an exciting Easter experience with your loved ones, head to Rotana's Khalidiya Palace Rayhaan by Rotana.
There are plenty of activities for the whole family including "sunny bunny" buffets and competitions for the little ones!
The adult package is only AED 169 while kid's meals cost just AED 79 – so there really isn't any reason not to go have some fun this holiday season.
To book call the Khalidiya Palace Rayhaan by Rotana on 02 657 0000.
Easter Fun at Saadiyat Rotana
On 14th April and 17th April, the Saadiyat Rotana has a number of activities for families this Easter. It's sure to be an amazing day out with children as they have their chance to decorate chocolate eggs!
The prices are from AED 150 per person which includes drinks including tea or coffee & food refreshments.
Call 0269700000 to reserve a place.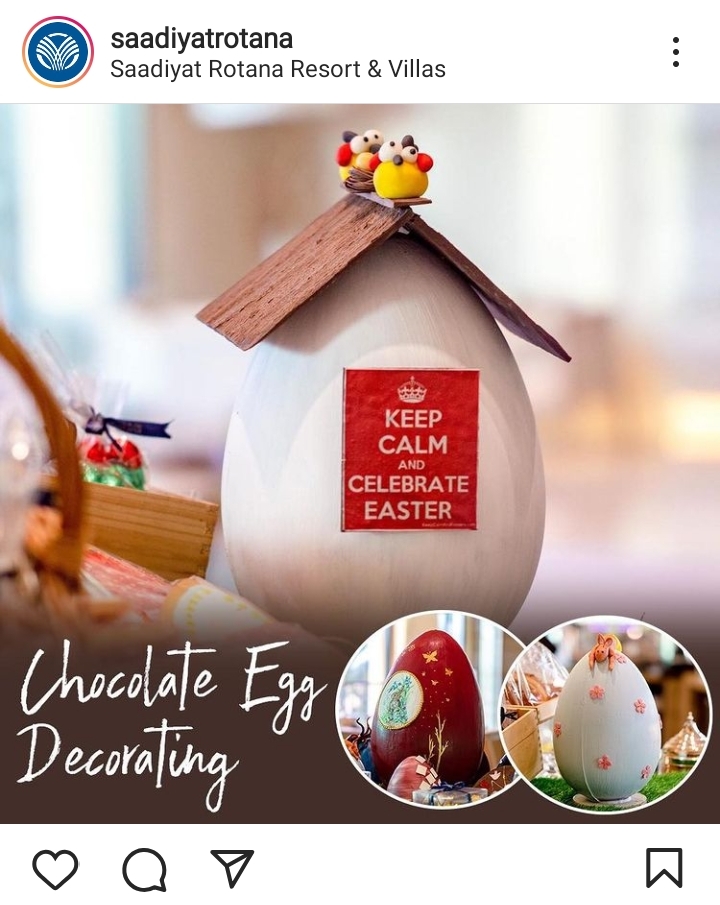 Egg-citing Easter Brunch at the Westin
On Sunday 17th April, the Westin has lots of family-friendly Easter activities planned. Along with the usual egg hunt and the Easter brunch, the hotel has arranged for a visit from the Easter Bunny. 
On top of that, there is a live-bunny petting mini-zoo. 
The activities start from 1pm until 4pm and the packages start from AED 195 for soft drinks. The house package including Prosecco is AED 350 and children between 6 and 12 years old are AED 100.
To make a reservation call 02 616 9999.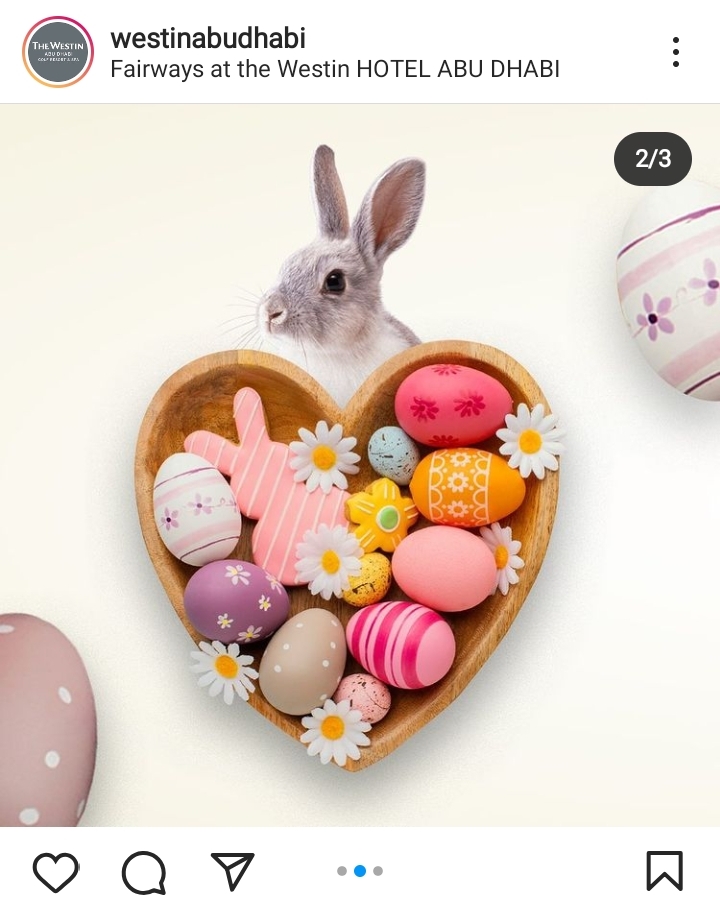 Egg Hunting at Artisan Kitchen, Bab Al Qasr
After enjoying an Easter brunch buffet, little ones can be entertained with a surprise visit from the Easter Bunny and an egg hunt. 
The event is on this Easter Sunday and the following Sunday from 1pm – 4pm. 
To reserve a table email restaurants@babalqasr.com or call (056 992 2078)
Easter Fun for the Family at Yas Marina
Yas Marina is offering a fantastic family fun day out. There are lots of dining packages to choose from including Easter Brunch, and if you're looking for someplace nice with character then this definitely fits the bill!
There is plenty on offer for kids as well, they can enjoy face painting and other arts & craft projects while feeding their inner artists through prize giveaways.
In addition, an egg hunt where participants find hidden eggs containing surprises around Yas marina is sure to be popular!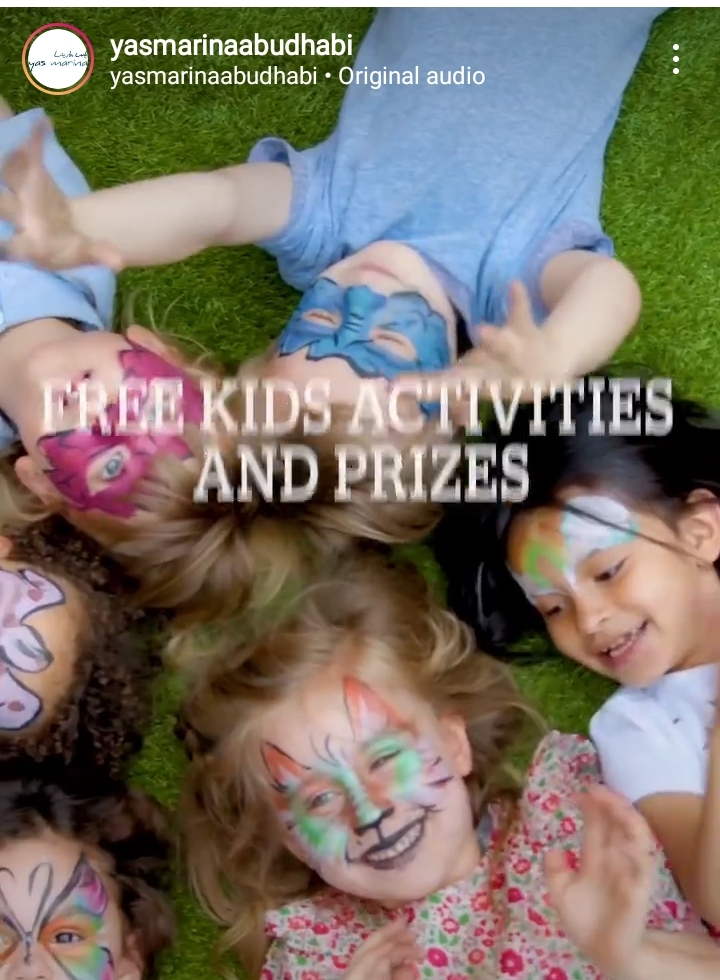 Easter Egg Hunt at Park Hyatt Abu Dhabi
To combine both an Easter brunch and Easter Egg hunt, the Park Hyatt Abu Dhabi is a great place to visit. 
There are many amazing dishes to choose from and kids eat for half price. 
After the brunch, little ones can head to Camp Hyatt to enjoy a number of Easter activities including the amazing Egg Hunt. 
Prices for adults start at  ABD 375. 
Activities start at 1pm until 4.30pm. Call 050 740 5323 to reserve a place. 
Easter Activities at the Cyan
This Easter, The Cyan has a number of appetisers and special desserts available at the buffet. Guests can enjoy their main courses served right at their table!
There's not going to be any shortage of activities here, kids will have plenty to do with many fun-filled hours scheduled throughout this weekend on Sunday 17 April, from 12:30 pm to 3:30 pm.
The Soft Beverage Package is AED 250, the House Beverage Package is AED 350 and kids (6-12 years) are charged at AED 125.
Call the Cyan Brasserie, 056 544 8158 to reserve a table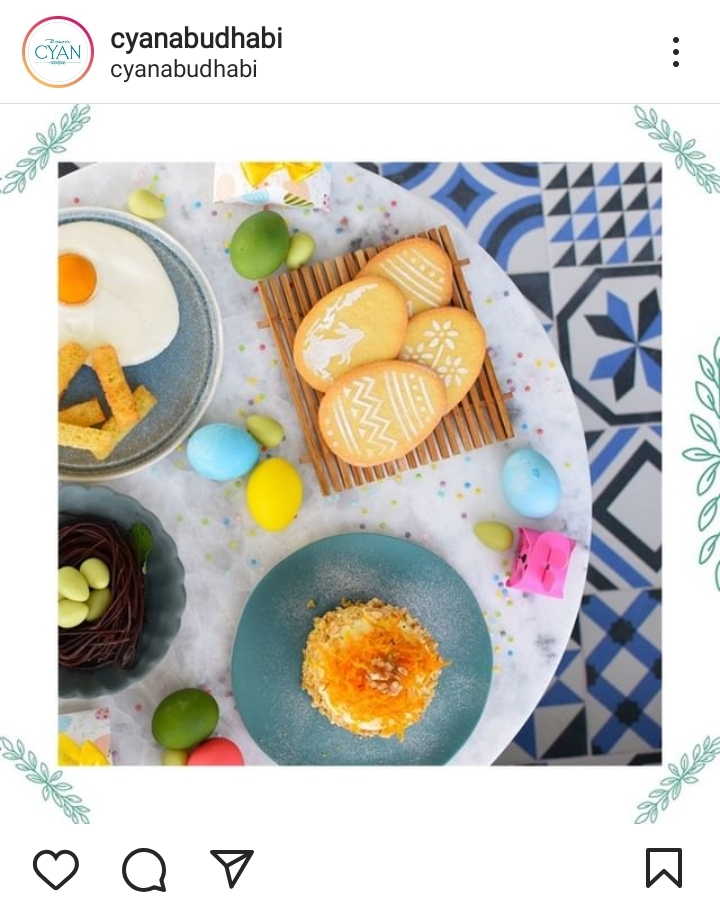 Easter Weekend at The Foundry
Families can enjoy lots of Easter activities at the Foundry this weekend. On Saturday, April 16 & Sunday, April 17 between 12.30 pm-4.30 pm there is an eggciting "Egg-venture Brunch" and an Easter egg hunt.
Prices for adults are from ABD 215. Prices for children aged six to twelve are  ABD 110 
It is easy to book, simply email abudhabi.dine@tsogosun.com or call 02 818 4888.
Eggstatic Adventure at Four Season's Club
After an afternoon tea filled with pastries, sandwiches and scones at Al Meylas, kids can let loose at the Kids' Club with an egg hut and various other easter filled activities. 
Afternoon tea for two starts at AED 250 and it is open from 3pm – 7pm
To reserve a place, contact the Four Seasons Hotel on 02 333 2444.
Kids love easter hunts because they're exciting and it's always fun to find those eggs! Best of all there is usually some kind of reward at the end, whether its candy or other goodies.
This Easter in Abu Dhabi there are numerous choices for Easter egg hunts and other activities. Many of the restaurants are holding Easter brunches which are sure to please all members of the family.
You may also like,
Easter Celebration In Abu Dhabi
Desert Driving Courses In Abu Dhabi l
10+ Monthly Car Rentals In Abu Dhabi l
Disclaimer: This post may contain affiliate links. By using them it will not cost you any extra, we will receive a small percentage of the sale.