September is pretty hot in Abu Dhabi, albeit at the tail end of the summer. With that in mind, Saadiyat Beach Club is ideal for staying cool, relaxing and socialising.
There is no better place than Saadiyat Beach Club to cool off in the beautiful pool while enjoying the incredible facilities.
In September, Saadiyat Beach Club have a couple of special events perfect for this time of year.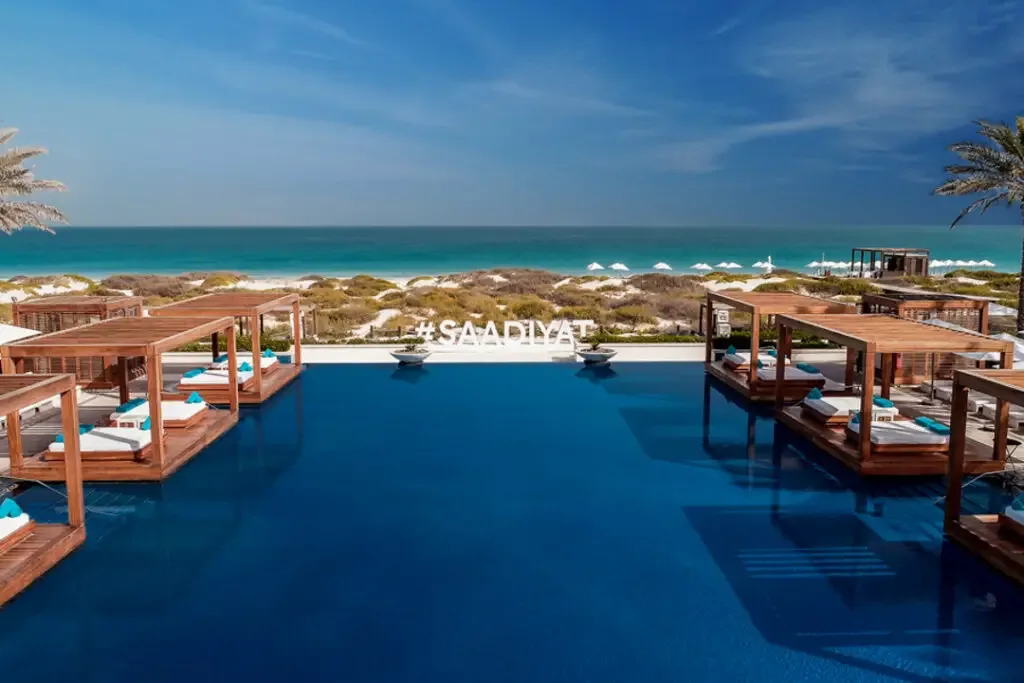 RITMO DELA NOCHE
La Salle Bistro invites you to experience an unforgettable evening. Immerse yourself in the vibrant atmosphere every Thursday from 8 PM to 11 PM.
For just AED 199 per person, you can embark on a culinary adventure that combines live Latin music, delectable cuisine, and a stunning beachside setting.
The live band will transport you with the heart-pounding beats of Latin music, creating an irresistible rhythm that will keep you dancing all night long.
Saadiyat Beach Club expert chefs have curated a menu of Latin-inspired delights that will tantalize your taste buds.
La Salle Bistro offers the perfect backdrop against the shimmering sea, making every Thursday night a special one to remember.
SHARING FAMILY STYLE BRUNCH
Experience the exquisite allure of Safina Restaurant, nestled within the pristine surroundings the club.
Every Saturday, from 1 PM to 4 PM, embark on a culinary journey that promises indulgence beyond compare and totally perfect for families who prefer table service at a brunch.
At Safina offers a trio of enticing packages to suit your preferences:
1. Soft Package AED 299
2. House Package AED 399
3. Premium Package AED 499
Whether you choose the Soft, House, or Premium Package, Safina Restaurant guarantees a dining experience perfect for families wanting a relaxing weekend vibe with good food and a chill atmosphere.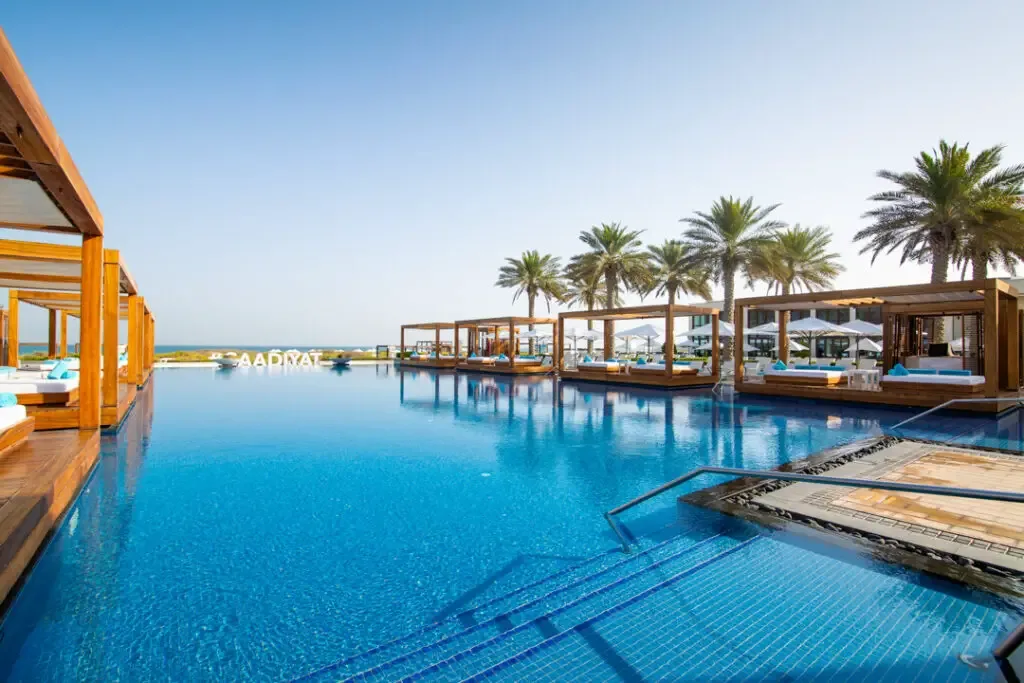 Whether you're a local or a visitor to Abu Dhabi, Saadiyat Beach Club is not to be missed.
For bookings and more details, please get in touch with 0097126563501 or email info.sbc@aldarleisure.com