Looking to plan annual leave for 2023? Whether you are visiting the city on a vacation over a local holiday, or living in the Emirates, we have all the basics covered to make the most of the UAE public holidays 2023.
Some of the holidays in the UAE are based on the lunar system since it is a Muslim country. In some cases, holiday dates are predictions and could change slightly depending on the moon sightings.
If you come from a country where bank holidays are known in advance, it will seem quite different to have holidays officially announced closer to the date.
Whilst this can be a great surprise to have a bonus day off, it can make booking vacation leave a little more challenging to maximise the number of days off for a long haul trip perhaps.
The specific holidays this may impact upon is Eid and Islamic New Year. It is worth noting, Ramadan is a slightly quieter time of year if you intend to visit.
However over the last couple of years other than shorter operating hours of certain businesses, there is very little impact for tourists.
UAE Holiday 2023
There are 14 public holidays in the UAE, providing plenty of time to explore locally or take a trip abroad. Here are a list of set dates and predicted dates for UAE public holidays 2023:
New Years Day: January 1
Eid Al Fitr: April 20 to April 23
Day of Arafat: June 27
Eid Al Adha: June 28 to July 2
Islamic New Year: July 18 or July 19
Prophet Muhammad's (PBUH) birthday: September 27
Commemoration Day: December 1
UAE National Day: December 2
Find out more about UAE public holidays 2023 by reading along.
New Years Day
January 1st is the first UAE public holiday 2023. What a perfect way to start the year. The change of weekends from Friday and Saturday to Saturday and Sunday has made a massive difference in people's daily routines.
New Years' Day falls on a Sunday this year so unfortunately it will not feel too different to a regular weekend.
Whether planning a trip to Abu Dhabi or calling it home, check out New Year's Eve events for 2023 in the capital.
New Years Day: January 1
Eid Al Fitr
Next on the list of UAE public holidays 2023, Eid Al Fitr and is the one locals look forward to! When Ramadan comes to an end, Eid Al Fitr celebrations commences.
It is a time for families to congregate, pray, and exchange gifts. Locals and expats in the Middle East will be familiar with the long holiday which usually combine with the weekend.
Eid Al Fitr is a four-day public holiday in the UAE, making it a perfect time for a staycation in the Emirates or a trip abroad.
Eid Al Fitr Dates: April 20 to April 23
Day Of Arafat
Arafat's Day is also known as "Freedom from Fire". Though fasting on the day is not mandatory for those not on pilgrimage. Many Muslims fast as it is considered a day to cleanse of sins.
Observing the day commemorates the completeness of Islam and the revelation of God. The second day of the Hajj procession pays tribute to Arafat.
Muslim pilgrims will depart Mina which is the town near Mecca at dawn in order to reach Mount Arafat and the Plains of Arafat. Many muslims from within the UAE go on the pilgrimage. It is a significant event in the muslim calendar.
Day of Arafat Date: June 27
Eid Al Adha
After the "Day of Arafat", the major Islamic holiday of Eid al-Adha begins, marking the end of the Hajj pilgrimage.
Also referred to as the " Celebration of Sacrifice ", Eid al-Adha is the second and the most important of the two main holidays celebrated in Islam.
As part of the four-day celebration, many Muslims slaughter livestock and distribute the meat to family members, friends, and the less fortunate.
Furthermore, being one of the most extended holiday periods on the list of UAE public holidays 2023, it is the perfect opportunity to plan an overseas trip to explore or visit family and friends.
Eid Al Adha Dates: June 28 to July 2
Islamic New Year
As soon as the new crescent moon appears on July 19, Muslims around the world celebrate the onset of the Islamic New Year, also commonly referred to as the Hijrī New Year.
Many Muslims observe the first day of Muharram as the start of the Islamic year, which is also a time of mourning and reflection.
Dates of Islamic New Year: July 18 or July 19 (depending on the moon sighting)
Prophet Muhammad's (PBUH) Birthday
The celebration is known as Mawlid al-Nabi, or Mouloud in the United Arab Emirates, which translates to "The Birth" among Muslims.
It is a sign of respect and adoration for Prophet Muhammad (PBUH), whom Muslims believe to be God's messenger.
In most Islamic countries, Muslims recognise Prophet Muhammad's (PBUH) birthday on the twelfth day of the third Islamic month, Rabi' al-Awwal.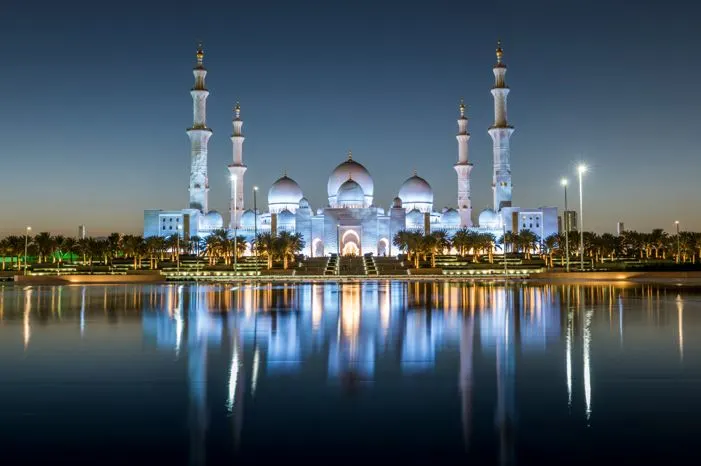 It is the most important date of the Islamic calendar and other UAE public holidays 2023. In most Muslim communities, people decorate their homes and streets, attend communal meals, and listen to speeches recounting the prophet's life in mosques.
Dates of Prophet Muhammad's (PBUH) Birthday: September 27
Commemoration Day Of The United Arab Emirates
Commemoration Day, previously referred to as Martyrs Day, is held annually to honour the UAE's military and civilian service personnel on the first of December.
It is a day of remembrance for those who have laid down their lives while serving their country. The late UAE President Sheikh Khalifa bin Zayed Al Nahyan introduced the initiative in 2015.
Date of UAE's Commemoration Day: December 1
The United Arab Emirates National Day
The United Arab Emirates was formally founded on December 2, 1971, by the rulers of Abu Dhabi, Sharjah, Dubai, Umm al-Quwain, Ajman and Fujairah.
The date represents the unification of all seven Emirates into a single nation, known as the Spirit of the Union.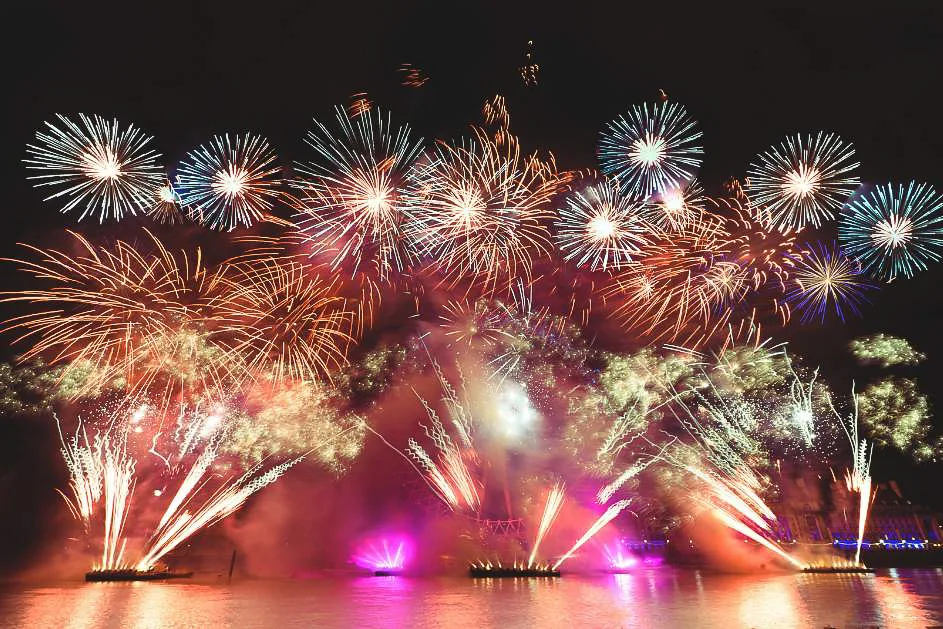 Emiratis and expatriates celebrate UAE National Day with displays of fireworks, gatherings and spectacular events.
Date of UAE's National Day: December 2
Things to do during UAE Public Holidays 2023
Desert Staycations and Camping
As a renowned destination for luxury hotels and resorts, Abu Dhabi is home to many different hotels offering unique experiences.
There are several desert resorts in the Emirate of Abu Dhabi, some of which are pretty luxurious.
Affordable options are available to enjoy the Arabian Desert without breaking the bank.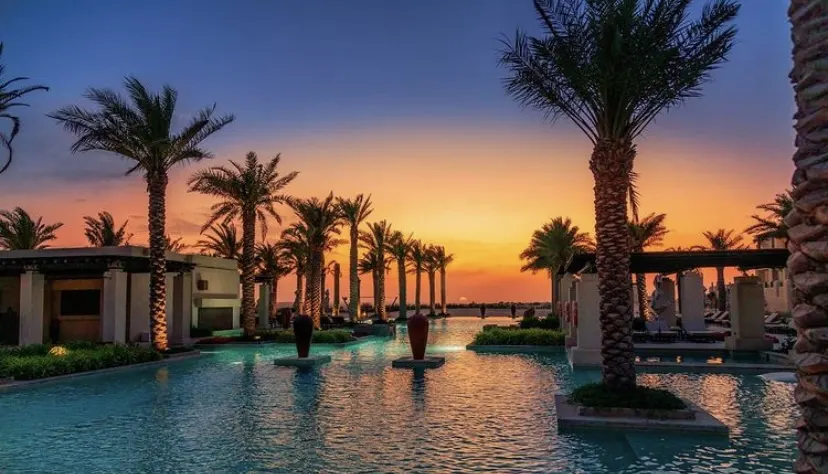 Consider choosing one of the fantastic desert getaways in Abu Dhabi for the upcoming UAE public holidays 2023.
For detailed information on Desert Staycations
For detailed information on campsites and routes
Explore Abu Dhabi During UAE Public Holidays 2023
We've got your back if you are on the hunt for fun activities in Abu Dhabi for the holidays! The capital of the UAE is full of attractions to entertain all interests.
Despite Abu Dhabi's luxurious hotels and towering skyscrapers, there is an abundance of free activities well worth a look.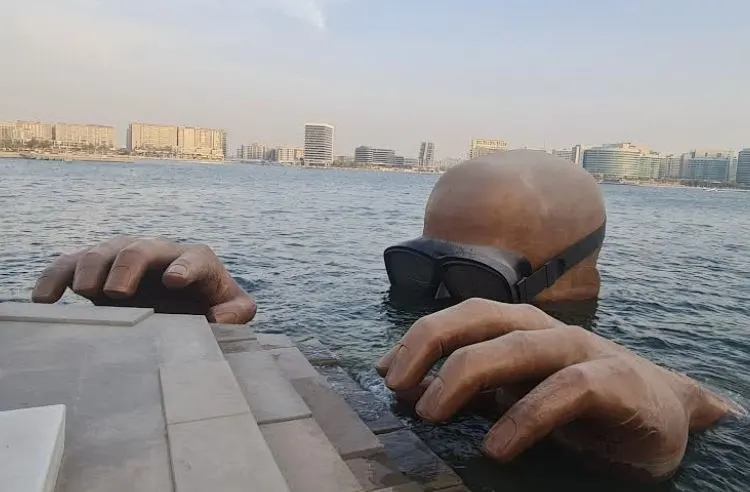 The Emirate offers an array of activities for families and couples, including strolls along the waterfront and dunes in the desert.
Spend Your UAE Public Holidays 2023 At The Beach
Abu Dhabi has some fantastic beach clubs. Many of which are in a a prime location along the Arabian Gulf perfect for sun, sea, and sand lovers.
While beach clubs aren't widespread throughout the world, they are a big part of the UAE expat lifestyle.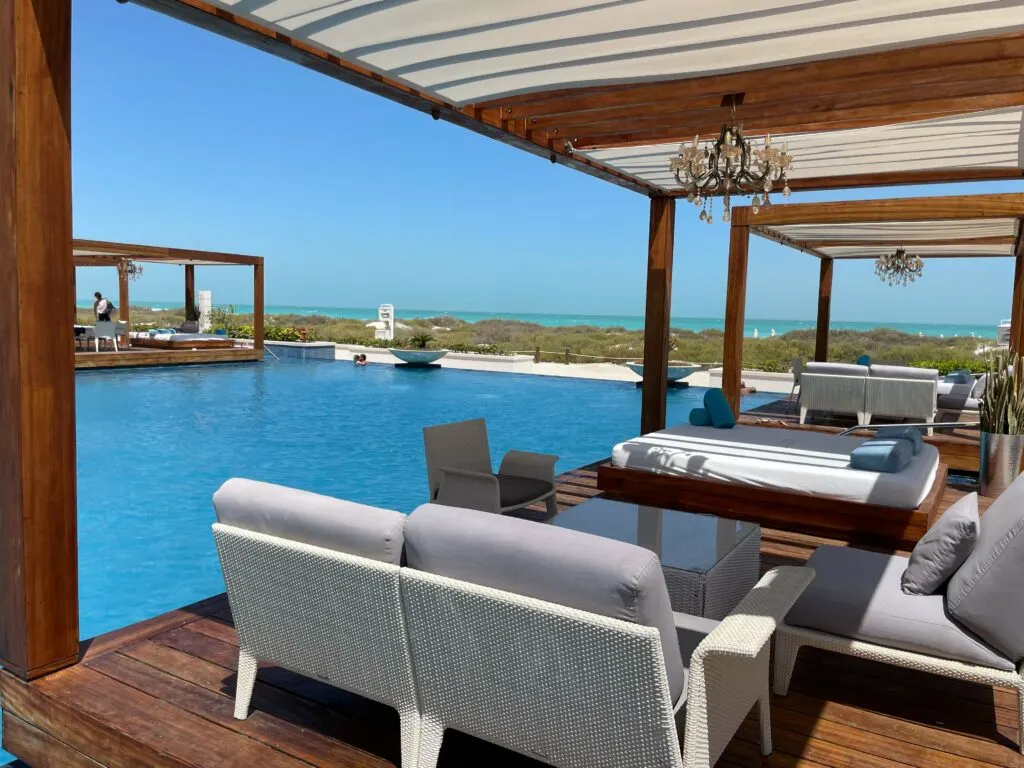 Many beach clubs feature an infinity pool, beach, restaurants and a couple of food trucks. Some clubs have other features, including a wellness club and spa.
For more information on the best beach clubs in Abu Dhabi
Here is some guidance and inspiration on what to wear in Abu Dhabi if you are unsure how to dress when visiting Abu Dhabi's best beach clubs.
Pick Up A New Hobby During The UAE Public Holidays 2023
Abu Dhabi is a vibrant city offering so much more than just desert. The shores of Abu Dhabi showcase picturesque beaches with spectacular sunrises and sunsets.
With so many unique places to photograph in Abu Dhabi, there are plenty of instagrammable spots to choose from.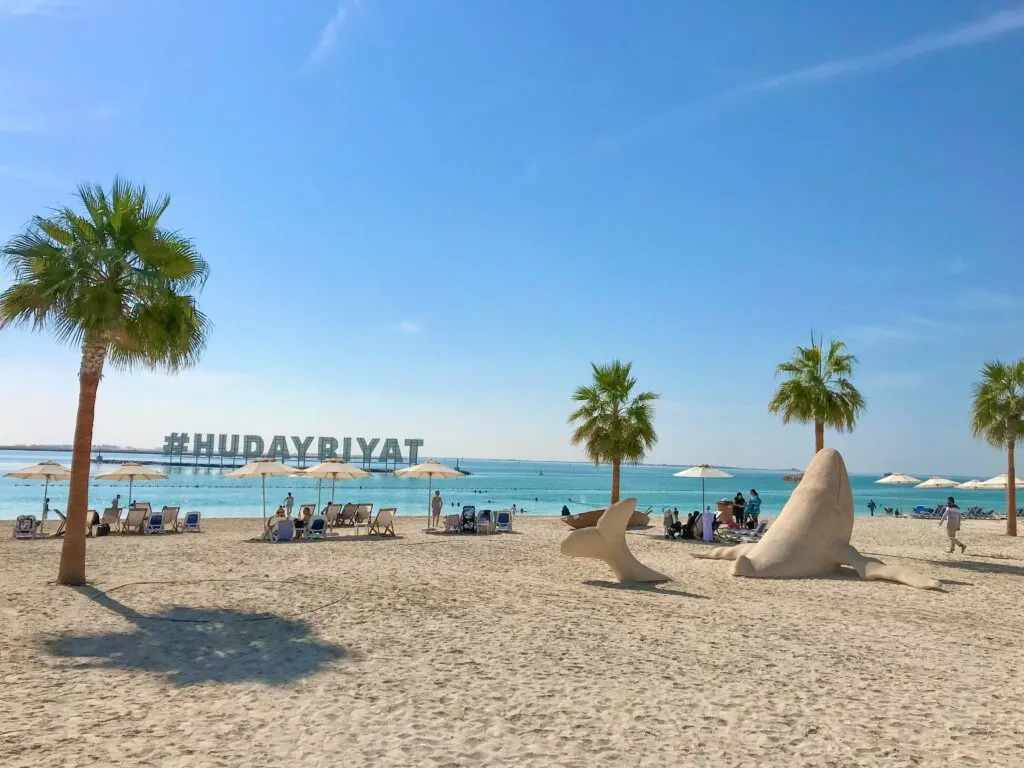 Abu Dhabi offers sandy shores, stunning restaurants and cafes, exquisite architecture, and glistening dunes.
Check out our post on the most Instagrammable places in Abu Dhabi for tips and locations.
UAE Public Holidays 2023 Frequently Asked Questions
What are the UAE public holidays 2023?
The UAE will observe fourteen public holidays for 2023, starting with New Year's day.
Does UAE offer double pay for public holidays?
Public holidays are paid days for the employee. If an employee must work during holidays, their organisation may compensate with another rest day or an additional 50% of their basic. This varys from employer to employer.
Are the holidays for 2023 confirmed?
Aside from New Year's Day, Commemoration Day, and the UAE National Day, the rest of the holidays will depend on the sighting of the moon.
There is no harm in planning vacation days ahead of time since the dates do not vary much.
Does the UAE compensate employees for public holidays observed on weekends?
An employee is not entitled to remuneration or time off in lieu of public holidays that coincide with the weekend.
When a public holiday falls on the weekend, some companies offer time off in lieu, but this is entirely at their discretion.
Are companies required to honour public holidays?
Your employer does not cover bank and public holidays unless specified in your leave entitlement.
How many days off can we expect for Eid Al Adha?
Eid Al Adha falls in conjunction with the Day of Arafat and the weekend providing six consecutive days off.
To Sum Up UAE Public Holidays 2023
There are over 14 public holidays scheduled in the United Arab Emirates each year, making it easy for visitors to participate in various activities.
However, it is imperative to note the dates mentioned may fluctuate according to the moon sighting.
The dates specified will be updated closer to the occasion.
For those residing in Abu Dhabi, feel free to check out the latest happenings around Yas Island and staycations around the Emirate.
From city beach clubs to coffee shops and fitness facilities, Abu Dhabi is a fantastic city.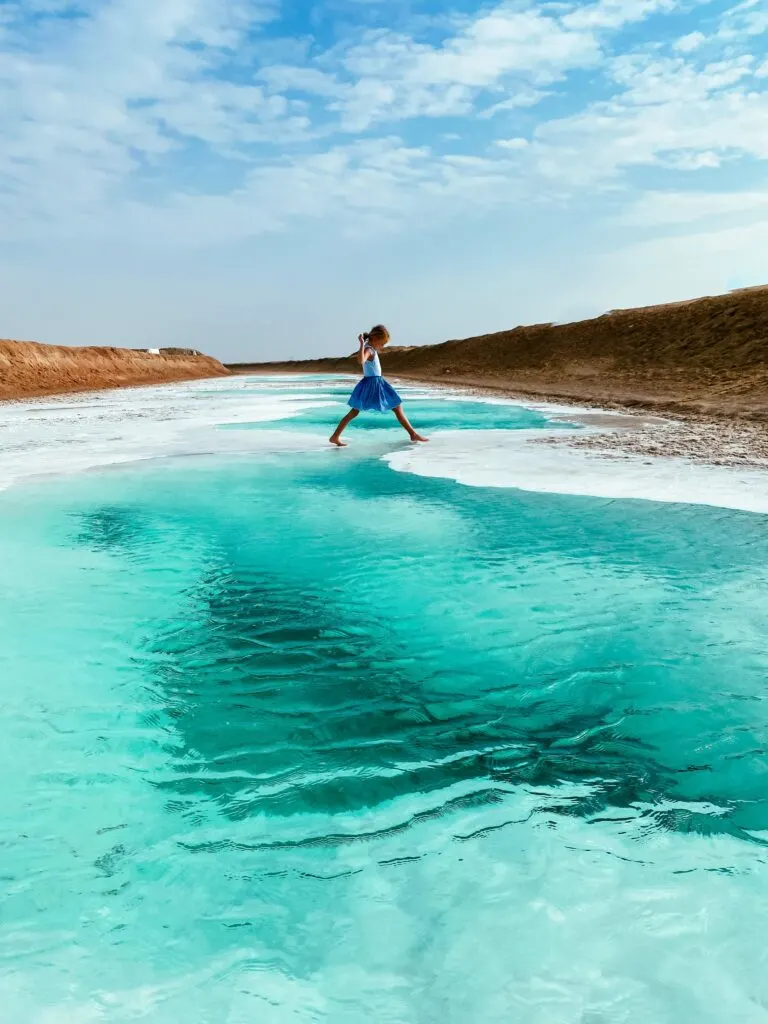 We hope you found this post about UAE public holidays 2023 helpful. Let us know how you plan to spend the public holidays in the comment section below. We would love to hear about your plans and adventures.
You may also like:
10+ Monthly Car Rentals In Abu Dhabi
Disclaimer: This post may contain affiliate links; using them will not cost you anything, but we may receive a small percentage if you make a purchase.